The weather is warming, and with it comes the need to freshen up your summer jewelry.
Whether you're looking for a statement piece to wear for an event or something more understated for every day, there are plenty of new looks to explore.
From bohemian-inspired charms to handmade creations, beachy jewelry is the perfect way to add a hint of summertime fun to any wardrobe.
Statement Pieces
If you're looking for a bold way to accessorize your look this summer, then statement pieces are the way to go.
Think big necklaces, intricate beading, and colorful stones all designed into one show-stopping piece.
A vibrant turquoise bracelet or coral pendant necklace will make a bold statement when paired with an elegant white dress or casual shorts and t-shirt ensemble.
With a wide array of options out there, it's easy to find something unique that still fits within your budget.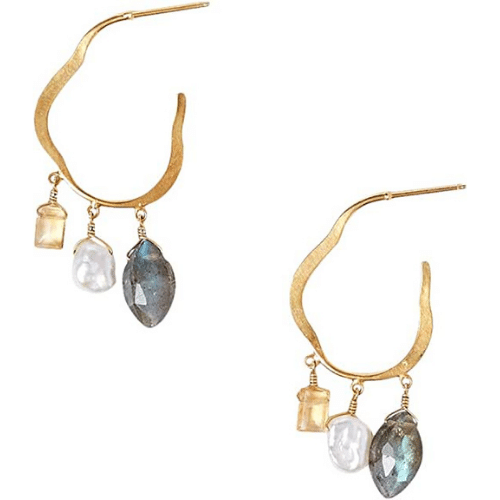 Chan Luu Gold Plated Labradorite Mix Gold Wave Hoops
Chan Luu gold plated wave hoop featuring a mix of swaying citrine, white dancing pearl, and labradorite marquise stone gems are the perfect summer earring. Bring them along to your next resort vacation!
Check Price Here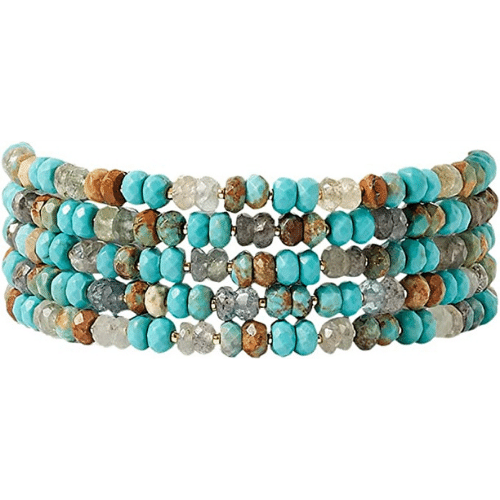 Chan Luu Odyssey Turquoise Mix Wrap Bracelet
A vibrant mix of sparkling gemstones, with aquatic hues of turquoise and moss aquamarine pattern this naked wrap bracelet. Sure to be your summer go to braclet paired with comfy outfits or a night out!
Check Price Here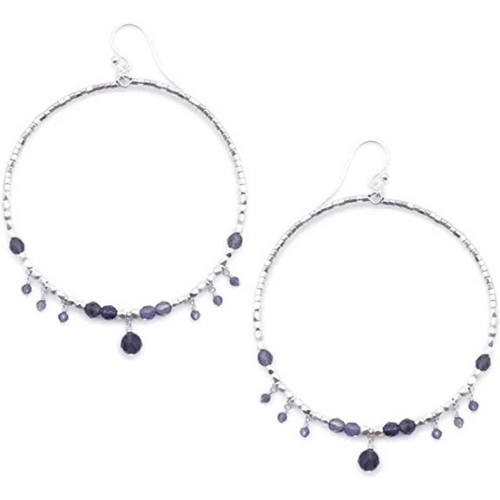 Chan Luu Blue Mineral Stone and Silvertone Beaded Hoop Dangle Hook Earrings
Beautiful mix of faceted blue mineral stone beads, silvertone nuggets, and beads. Greta with your denim on denim outfits!
Check Price Here
Rings
Rings are another must-have item when it comes to rocking the perfect beachy look this summer season!
Not only do they add an extra bit of glamour to any outfit but they also come in a variety of styles so you can find one that suits your personality perfectly.
Opt for rings made from natural materials such as wood or stone for an earthy vibe or choose something more modern like stainless steel or gold-plated rings for a trendier feel.
Whichever style you choose, rings are the perfect accessory to add some extra flair to any ensemble!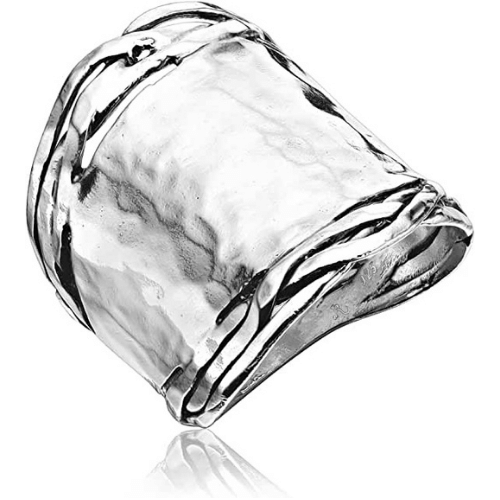 Jean Rachel 925 Sterling Silver Ring Vintage Antique Look
Artisian crafted silver ring with a vintage look is a beautful and bold statement piece. Wear it every day!
Check Price Here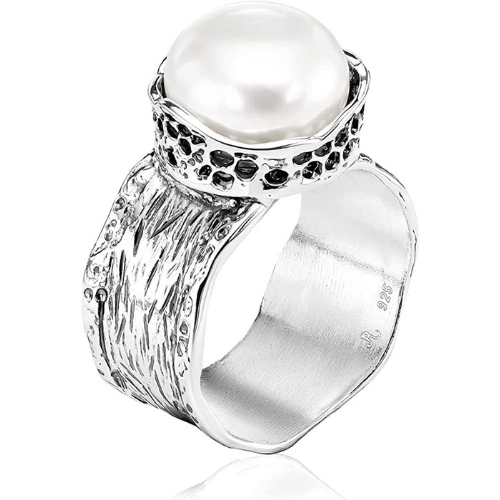 Jean Rachel 925 Sterling Silver Ring With Fresh Water Pearl
Bold textured hand crafted ring with fresh water pearl is a stunner! GNO? Perfect conversation starter!
Check Price Here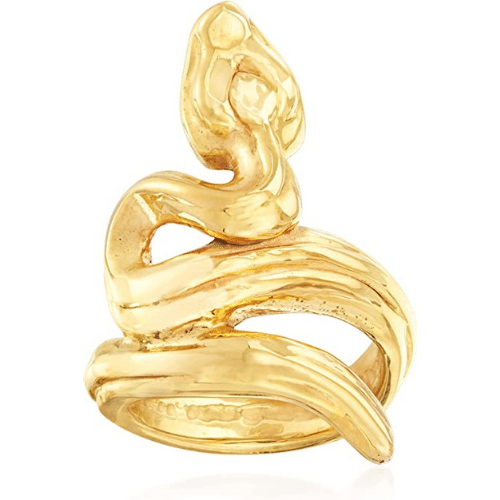 Ross-Simons Italian 18kt Yellow Gold Snake Ring
Made in Italy this 18Kt ring is a charmer!! Don't you love the snake?? Yes, you do! For an unexpected accent to your jeans & heels outfit.
Check Price Here
Handmade Creations
For those who love handmade crafts, nothing beats finding the perfect handmade beachy jewelry piece!
Whether you opt for a bespoke necklace or stackable bracelets, these original creations make great gifts or simply serve as a reminder of your favorite summertime memories.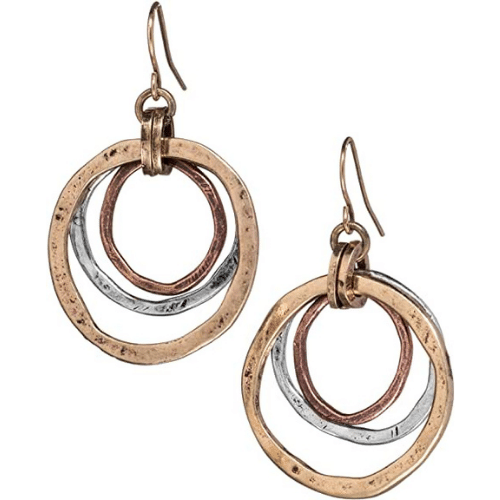 Handmade Sunrise Tricolor Dangle Earrings
The design is inspired by the spectacular sunrise sky over the ocean and comes to you from the studio of award-winning Cape Cod, MA artisan, Judith Stiles.
Check Price Here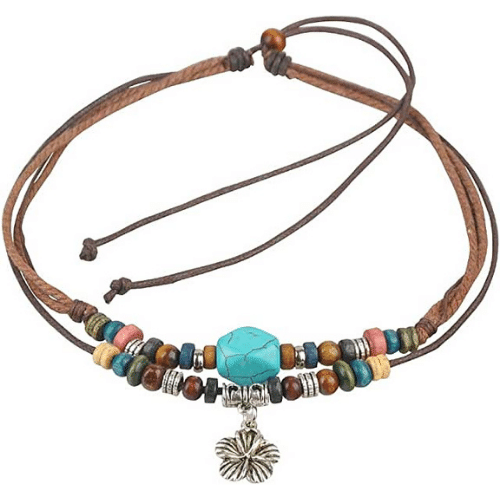 Adjustable Hemp Cords Wood Beads Beaded Choker Necklace
Hemp cord and wood beads combine to create a super fun summer necklace. Wear to your next picnic!
Check Price Here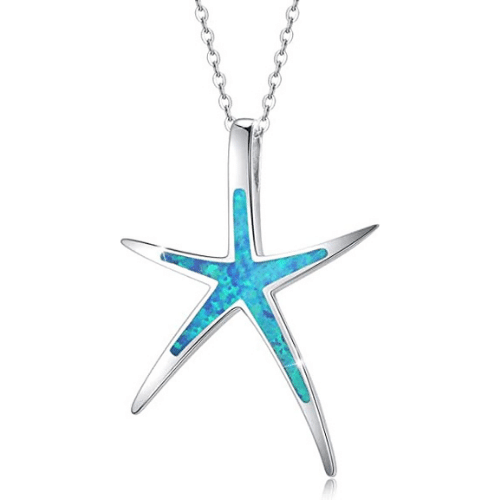 Cuoka Starfish Necklace, 925 Sterling Silver with Opal
Unique silver and opal starfish is a summer treasure. Wear the dainty necklace with your bikini outfit for a little sparkle!
Check Price Here
With so many talented artisans out there crafting these pieces by hand, each one is truly unique and sure to become an instant classic in its own right!
There's no better time than now to start playing around with beachy jewelry trends!
From statement pieces to handmade creations – there are plenty of options available for every taste and budget.
So go ahead – get ready for summer by adding some beautiful summer inspired accessories to your wardrobe today!
And before you go, did you get a chance to sign up for our newsletter? Go ahead, it'll only take a sec and you'll never miss a frilly fun fab post!!
We only recommend products we love and think that you will too. We may receive a portion of sales purchased from this article that was written by our Frilly team.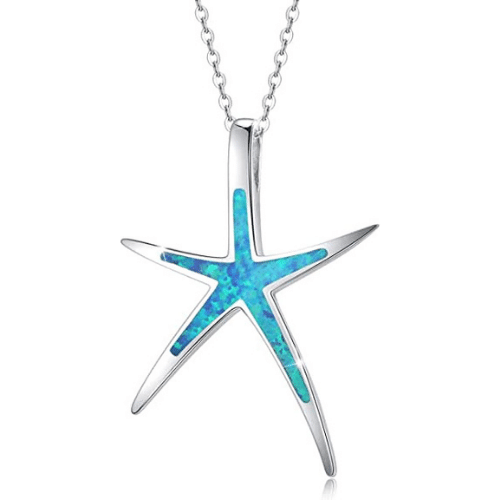 Happy shopping!!