Going out for a night on the town with your girlfriends?
Make sure you're dressed to impress with the perfect long sleeve mini dress.
This post will break down why long sleeve mini dresses for GNO are the perfect choice!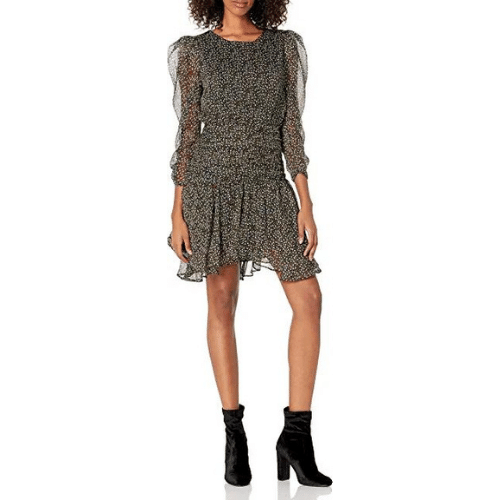 ASTR the label Women's Savannah Mock Neck Long Sleeve Mini Dress
Femininity is redifined with this collection. A mix of sexy silhouettes and easy everyday fashion come together just in time for your night out! Don't you love the tulle sleeves? Pair with a great pair of booties.
Check Price Here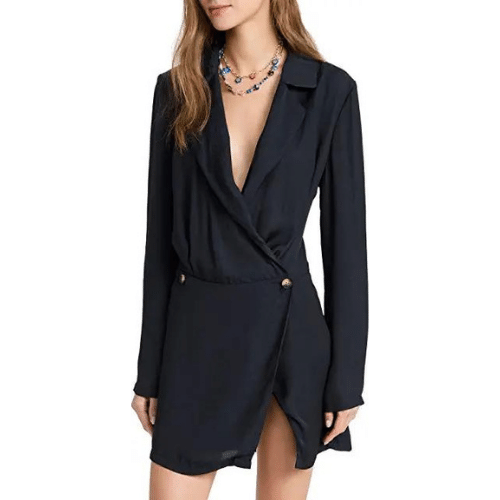 Free People Women's Simone Dress
Lightweight, non-stretch charmeuse
Johnny collar and long sleeves, Tonal snakeskin print, Slit at front
Pair with heels and statement earrings
Check Price Here
The Right Dress for Any Occasion
Nothing says effortless style like a girls night out dresses. Your BFF texted that this weekend it's ladies night happy hour!
You check out your closet - what to wear??
You want chic and sexy so do you go with a black dress, gold, sequin strappy, or maybe a sexy cowl neck that's fitted to your curves?
Long sleeve mini dresses are incredibly versatile and can be worn to just about any occasion, from a casual night out with friends to more upscale events like weddings or galas.
The long sleeves create a formal look appropriate for a 5 star restaurant while the length of the dress keeps it casual enough for an evening out at a club.
It's also a great choice if you want to show off your figure without looking too revealing.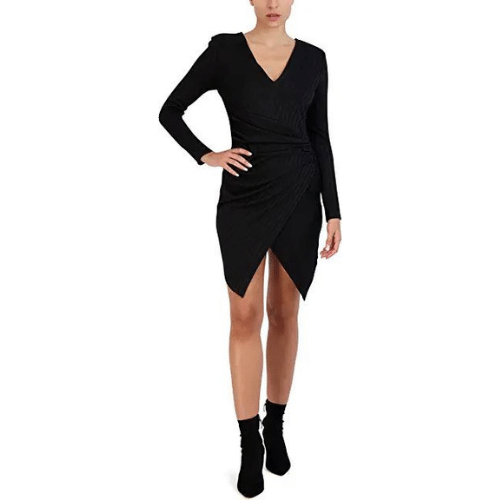 BCBGMAXAZRIA Women's Mini Long Sleeve Asymmetrical Hem Ruched Fitted Faux Wrap Style Dresses
This fitted faux wrap mini dress is the perfect addition to any closet. Fashioned with a stretchy blend, long sleeves, a ruching detail, an asymmetrical hem, and a back zipper closure. Pair with over the knee boots.
Check Price Here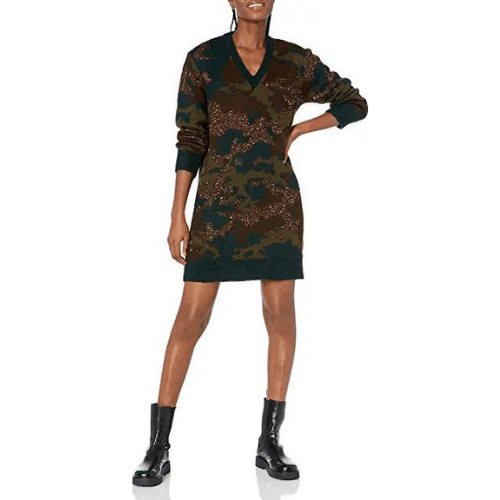 GUESS Women's Long Sleeve V Neck Deana Mini Sweater Dress
Camo print with sparkle mini dress is sure to turn heads. Great for chilly nights and still heat up the dance floor. Pair with Chelsea Boots for an edgy look.
Check Price Here
Style Meets Comfort
Long sleeve mini dresses offer a unique combination of style and comfort that other dresses simply can't match.
Because they have long sleeves, they provide more coverage than other types of dress, which makes them perfect for cooler weather or outdoor events.
They also come in a variety of fabrics and styles so you can find one that meets your needs in terms of comfort as well as style.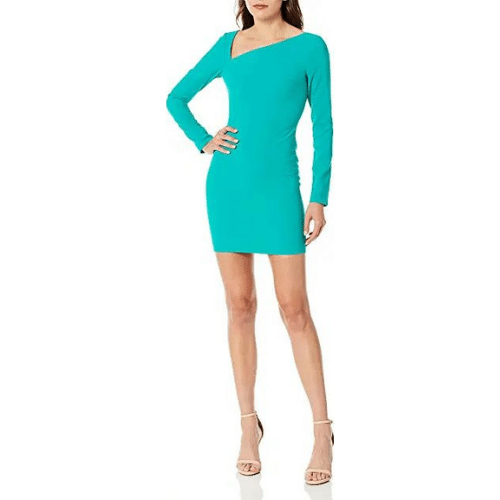 LIKELY Women's Romeo Dress
Simple chic with a fun new neckline. The Romeo dress is perfect for your next event! Cool girl mix of a long sleeve mini dress with an an asymmetrical neckline. This dress will definitely be a stand out paired with embellished heels!
Check Price Here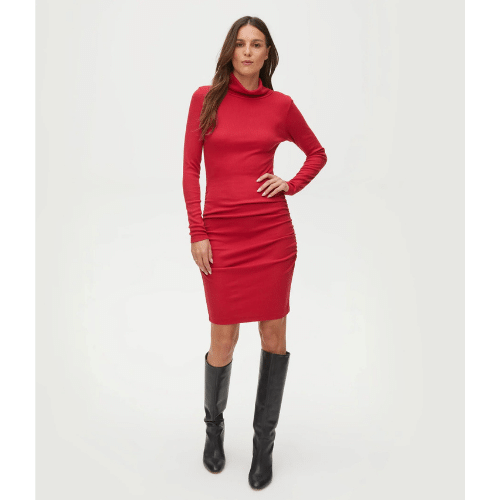 Michael Stars Velma Ribbed Dress
Velma is a knockout. Made in LA from the super soft Ultra Rib, has a fitted silhouette with ruching at the hip. Pair with boots and a great scarf.
Check Price Here
Make It Your Own
One thing that makes long sleeve mini dresses so great is their ability to be customized to fit any body type and style preference.
Whether you want something simple and classic or something bolder and eye-catching, there's sure to be an option for you. You can also accessorize these dresses with jewelry, scarves, hats and more to make them truly your own.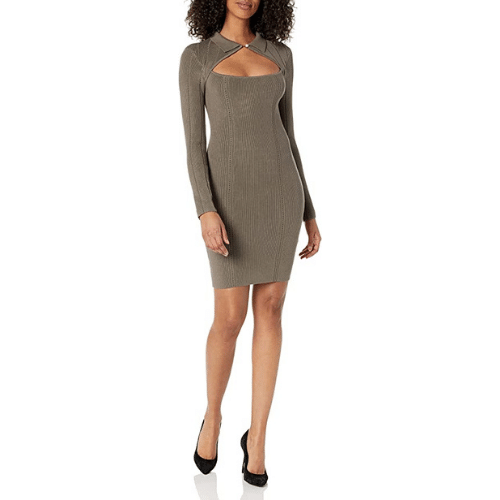 GUESS Women's Long Sleeve Polo Cutout Rib Lara Dress
An effortless closet essential, this long sleeve dress is featured in a ribbed knit fabrication with a folded collar, novelty cutout and bodycon fit. Pair with pumps for a great look.
Check Price Here
No matter what type of event or occasion you need an outfit for, long sleeve mini dresses can be a perfect choice.
They offer both style and comfort while being customizable enough to fit any body type or style preference.
So next time you're getting ready for a girls' night out, don't forget about long sleeve mini dresses! They just might be your new go-to GNO outfit!
We only recommend products we love and think that you will too. We may receive a portion of sales purchased from this article that was written by our Frilly team.
Happy shopping!!