It's time to say goodbye to those bulky winter bags and backpack and welcome our new companions for the season of sunshine and blooming flowers.
Spring is here, and it's the perfect time to update your wardrobe with the latest trends in handbags.
If you're the kind of woman who can't step out of the house without a stylish purse, you'll love what we have in store for you.
So, fasten your seatbelts, grab your credit cards, and get ready for the ultimate guide to the must-have spring handbags that will elevate your fashion game for every occasion.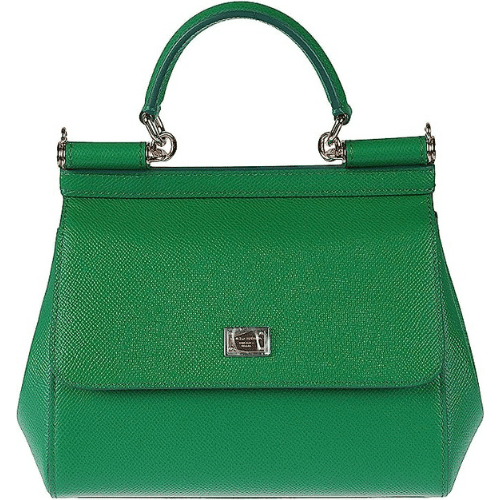 Dolce&Gabbana Sicily Handbags
Sllek and so Italian, this is the perfect daytime bag for the woman who means business!
Check Price Here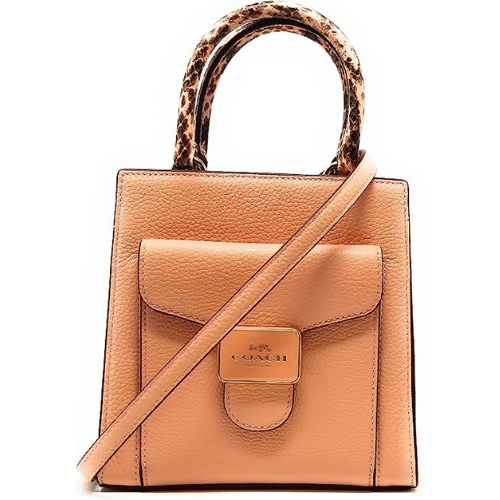 Coach Women's Mini Pepper
Compact with impact, this top handle is another great choice for work days to show everyone who is in charge!
Check Price Here
Top Handle Bags
These bags are a perfect combination of elegance and practicality, as they come in various sizes and can be worn in different ways.
You can carry them in your hand, wear them on your shoulder, or even cross-body.
The classic shape of the bag paired with a soft leather or pastel color makes them the perfect addition to any outfit.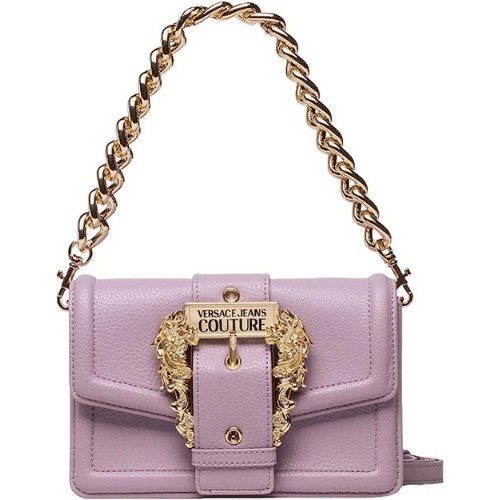 Versace Women's Bags Lilac Shoulder bag
Frilly and fab from the spring shade of lilac to the chain strap - we're in love!!!
Check Price Here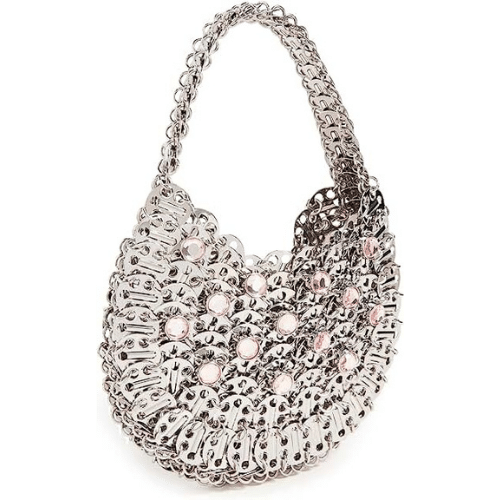 Paco Rabanne Women's 1969 Small Moon
For those of us who love to shine- we've found it!! As fun for day as it is for night, the chain links and crystals make us swoon - wear it for your next brunch outing!
Check Price Here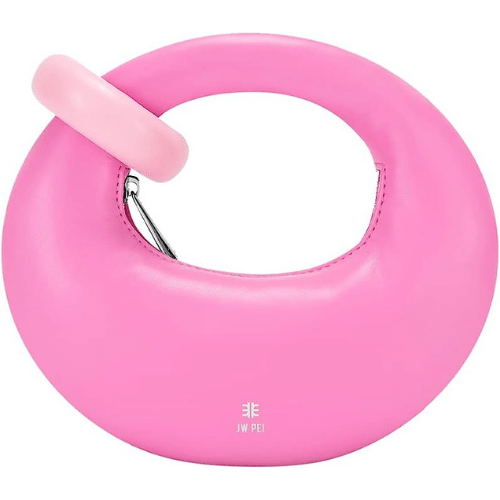 JW PEI Women's Abacus Bag
This cute little bag is a conversation starter!! Available in 14 fun shades, it is a must for your spring wardrobe!
Check Price Here
Shoulder Bags
The shoulder bags are the most versatile and comfortable option amongst the latest spring handbags.
You can opt for a minimalistic style or choose a statement bag with bold colors and bright prints.
Do not hesitate to add a pop of color to your everyday outfits to enhance your look.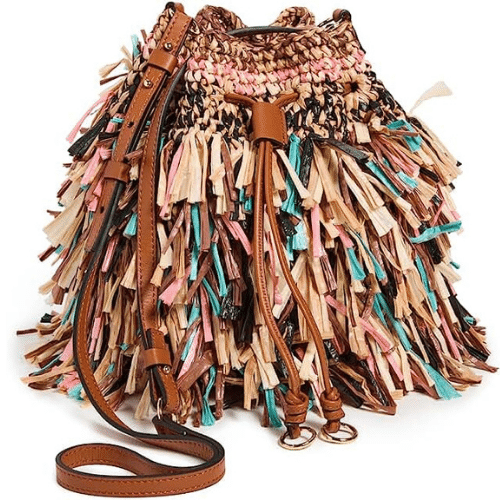 Ulla Johnson Women's Gigi Fringe Drawstring Bag
Who knew leather and raffia could cbe combined to create such a stunning bag?? Perfect for everyday, pair it with a vest outfit for a cool look!
Check Price Here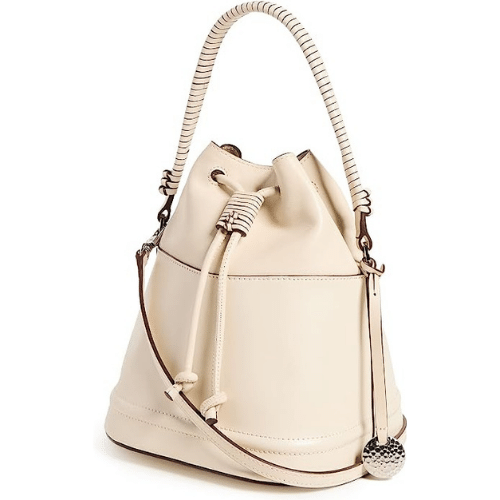 STAUD Women's Anges Bucket Bag
The perfect white bucket is here!! With the wrapped handle and cinched close top, it is sure to be on your to but list, but hurry, it will sell out in no time!
Check Price Here
Bucket Bags
Bucket handbags are the perfect accessory to take you through the spring season in style.
Not only are they practical, with plenty of room for all your essentials, but they also come in a variety of shapes and colors that will perfectly complement any look.
Whether you're going for a sleek and sophisticated office look or something more relaxed, you can find a bucket bag that fits your needs.
Plus, they're easy to turn into stylish statement pieces with an array of embellishments like studs, tassels, and charms. No matter what kind of ensemble you choose to wear this season, a bucket handbag will give it an instant upgrade!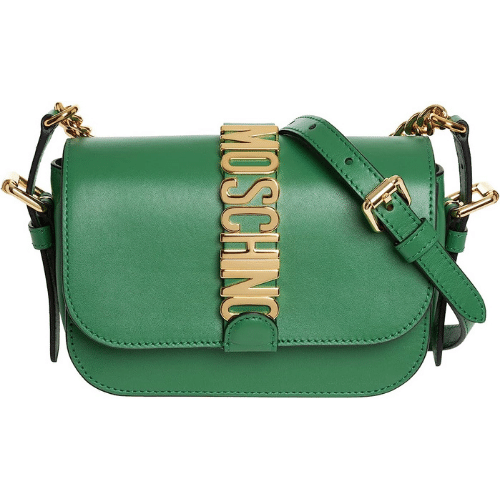 MOSCHINO Crossbody Green
Green is the color of the season, popingup on all of the fashion sites and runways. Embrace this fab color, try wearing this bag with a white denim skirt outfit.
Check Price Here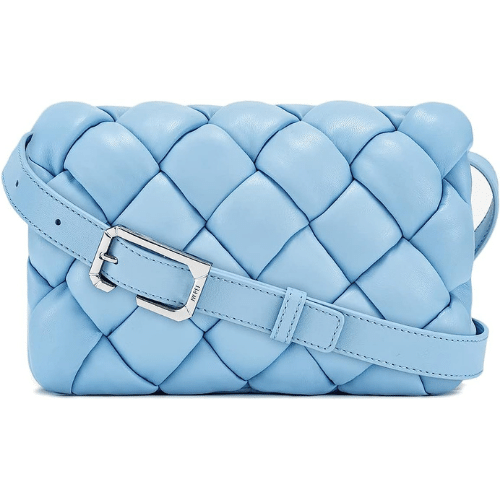 JW PEI Maze Bags Women Crossbody
Available in 11 colors and prints, this is our fav for everyday. Sleek crossbody style and fun puffed look is great for heading out for those of us who WFH!
Check Price Here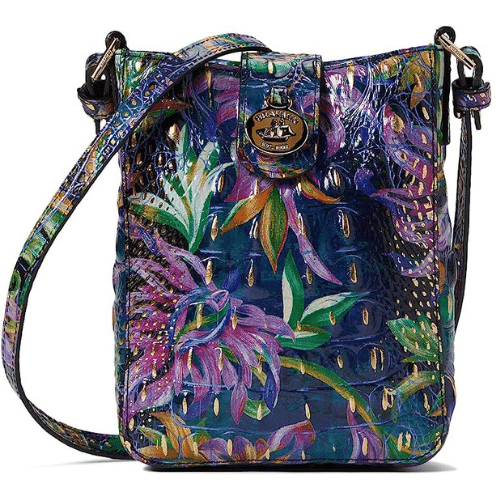 BRAHMIN Melbourne Marley Crossbody
Luxurious leather bag in an amazing tropical print belongs in your life! It is sure to have all of your friends asking where to get purses like this! For day to night and GNO!
Check Price Here
Crossbody Bags
Crossbody bags have been a staple of the fashion world for years, and they're the perfect accessory to help you transition into spring.
Crossbody styles are incredibly versatile, pairing perfectly with any look, from classic jeans and a tee to a cute sundress or breezy jumpsuit.
They come in a range of sizes, colors, and fabrics so you can find something that fits your style.
Whether you opt for a mini version or one large enough for all your essentials, crossbody bags make it easy to stay stylish and hands-free as you go about your day.
Spring is always an opportunity to look and feel refreshed, with the addition of these must-have spring handbags; you'll be stepping into the new season in style.
From top handle to crossbodies, there is something for everyone.
Trends tend to come and go, you can choose to go classic - but why not have some frilly fun??
These bags will get you plenty of compliments this season.
What are you waiting for, we did the filter, the sort, found varying price points, and now it's time to open those wallets!!
Go, get them!
And before you go, did you get a chance to sign up for our newsletter? Go ahead, it'll only take a sec and you'll never miss a frilly fun fab post!!
We only recommend products we love and think that you will too. We may receive a portion of sales purchased from this article that was written by our Frilly team.
Happy shopping!!