Jeans and blazers have become a timeless fashion staple.
Pairing jeans with the right pieces, you can create an outfit that is both fashionable and comfortable.
Whether you're looking for something casual or something more formal, the perfect jeans and blazer look is attainable.
Let's take a look at how to put together the perfect jeans and blazer look for any occasion.
Choose Your Blazer Wisely
When it comes to choosing the perfect blazer for your look, think fit.
The material of your blazer should be breathable and comfortable while still maintaining its shape over time.
Avoid stiff fabrics like tweeds and a suit jacket that don't move with your body – they may look great but will be uncomfortable after a few hours of wear.
An oversized blazer can be a great option, just make sure it fits you well and doesn't overwhelm you.
Also, consider the color of your blazer; you want something versatile that can be dressed up or down depending on the occasion.
A classic blazer in neutral colors such as black, navy blue, or gray are always safe picks, but don't rule out a fun color that can also be styled and fun!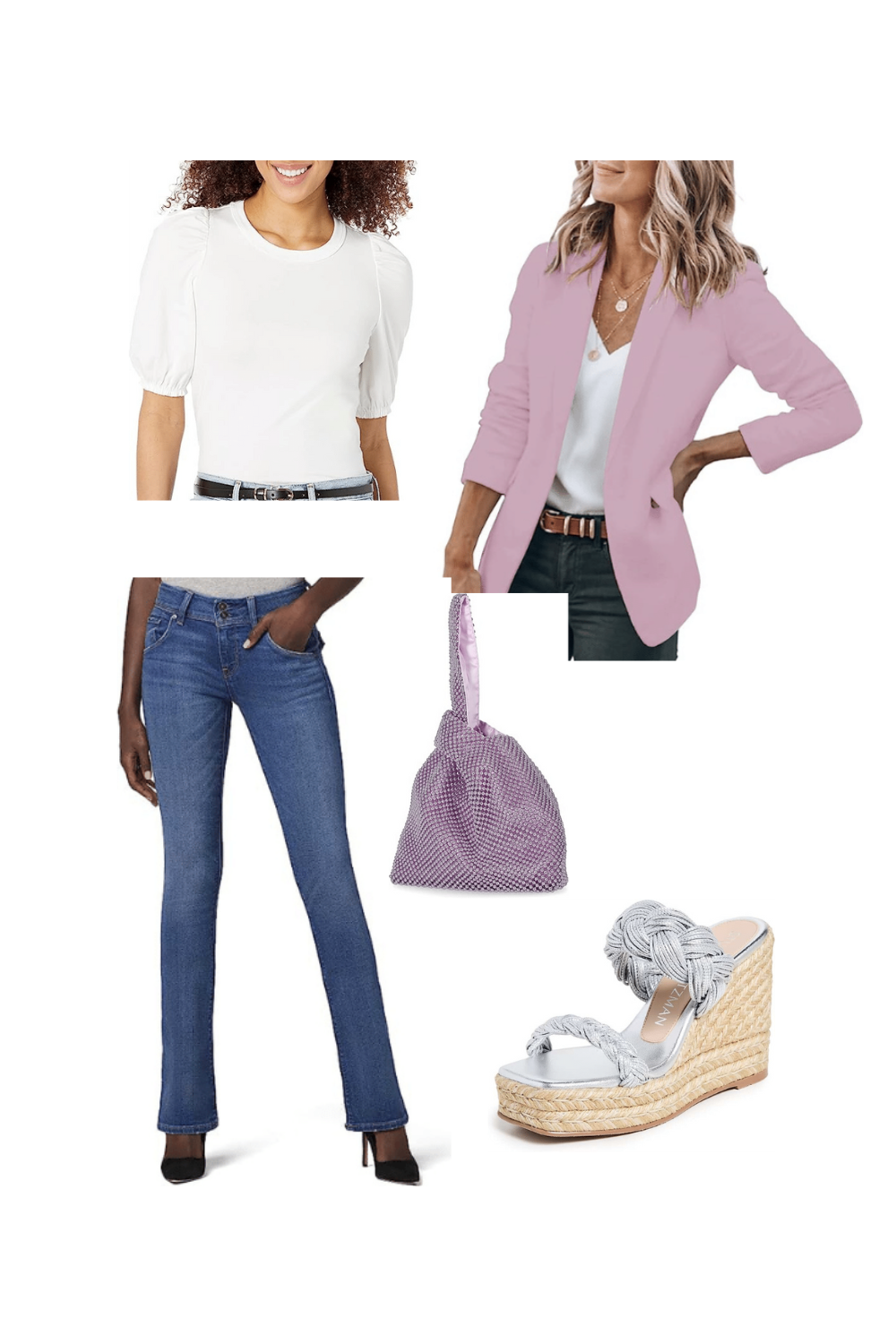 Picking The Right Pair Of Jeans
The key to finding the perfect pair of jeans is knowing what style works best for your body type.
Skinny jeans work best with petite frames because they help elongate your legs by slimming them down from hip to ankle.
For curvier figures, bootcut jeans are a better option as they provide a balance between wider hips and narrower ankles by slightly widening at the hemline.
You can also try boyfriend jeans for a relaxed yet stylish vibe – just make sure to cuff them up once or twice at the hem so they don't overwhelm your frame!
You can choose from dark blue jeans to white or black jeans and most any shade of blue for your jeans outfit ideas.
Leave the ripped jeans for another time, you want your blazer with jeans outfit to be stylish but not sloppy.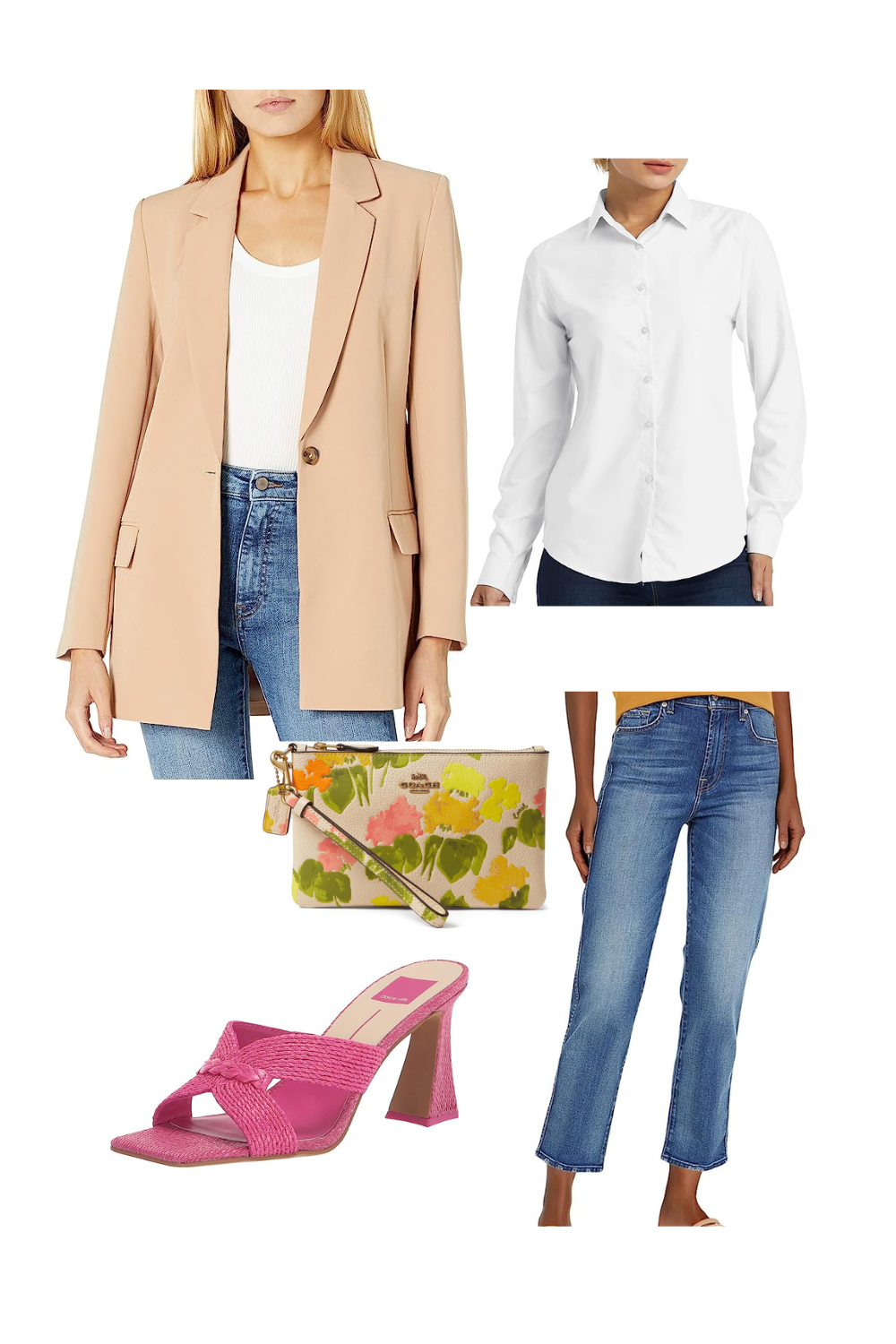 Choose Shoes That Compliment Your Look
Now that you have chosen your blazer and jeans, it's time to pick out shoes that complete this timeless outfit.
A classic pair of pumps will bring an air of sophistication while embellished sandals add a touch of bling to your look!
And don't forget a statement purse to add even more interest to your jeans outfits!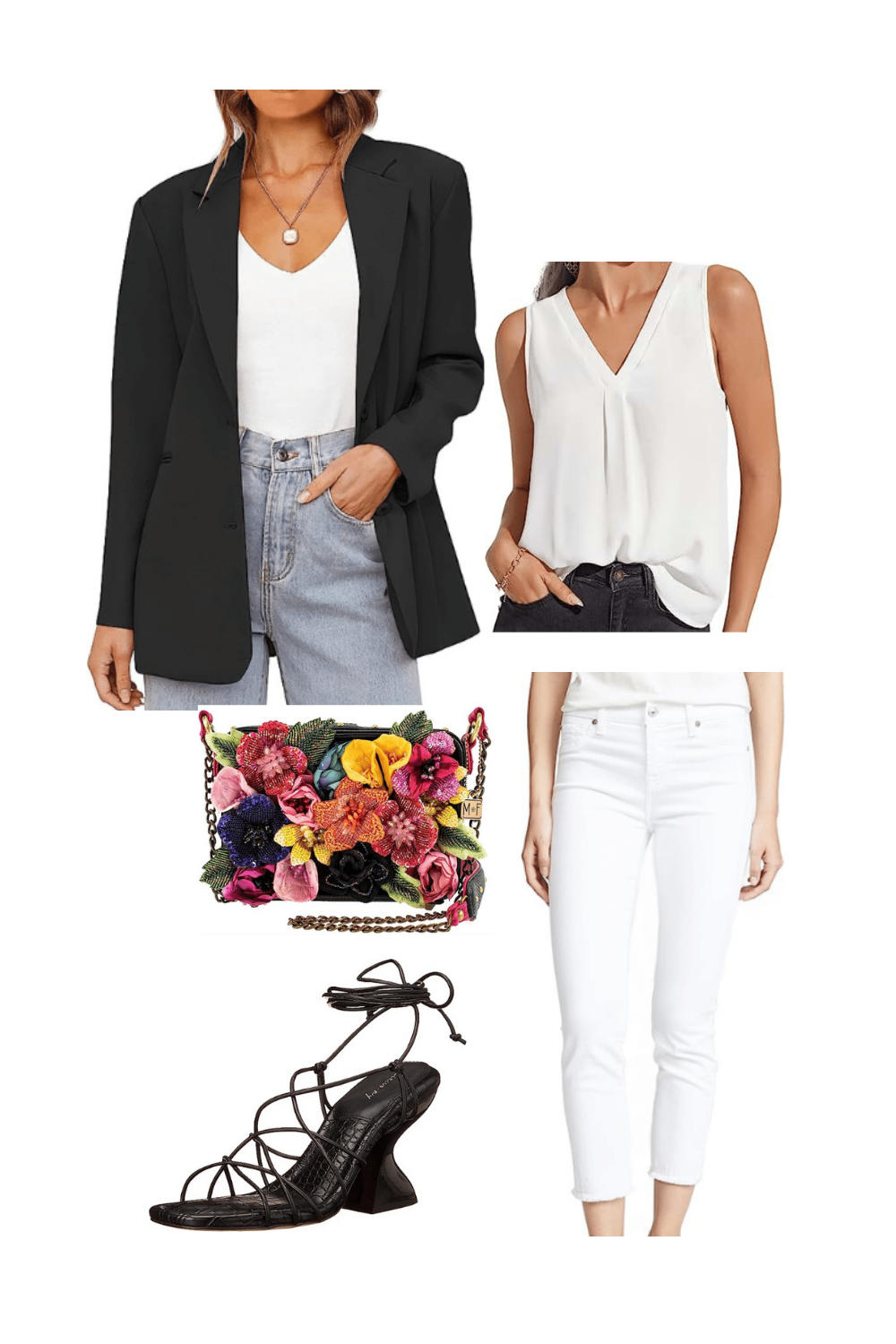 When done right, combining a well-fitted blazer with a good pair of jeans makes for an effortless yet stylish ensemble that stands out from the crowd!
By carefully choosing materials, colors, styles, and shoes to complement each other perfectly, you'll be sure to create a timeless outfit appropriate for any occasion – one that will stay in style no matter how fashion trends change over time!
So next time you find yourself wanting to dress up without compromising comfort levels - reach out for a blazer and jeans outfit-the compliments will come!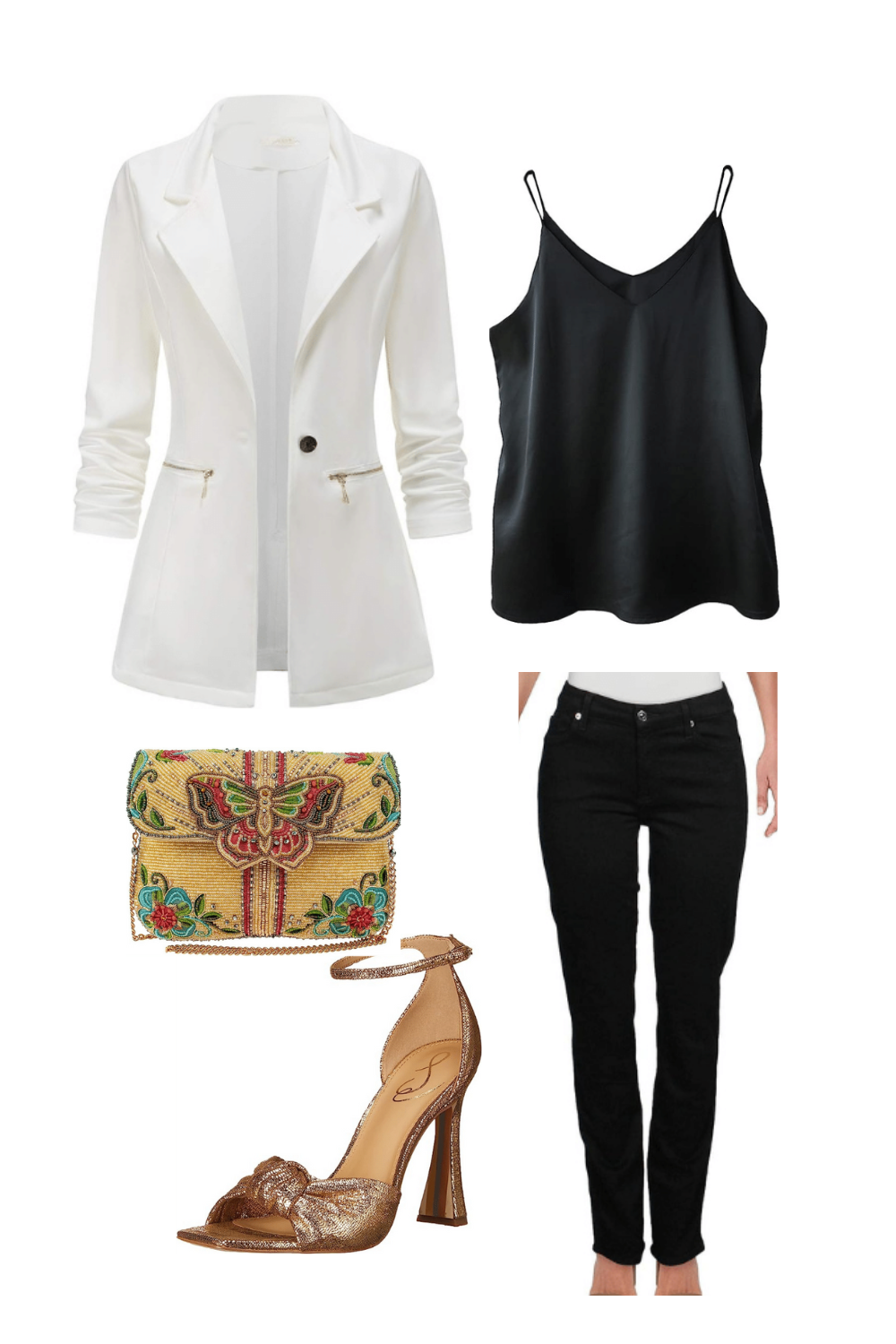 And before you go, did you get a chance to sign up for our newsletter? Go ahead, it'll only take a sec and you'll never miss a frilly fun fab post!!
We only recommend products we love and think that you will too. We may receive a portion of sales purchased from this article that was written by our Frilly team.
Happy shopping!!