Spring is in the air, and that can only mean one thing: it's time to start planning your picnic outfits!
Whether you're headed to the park for a romantic lunch, out for a hike and picnic with your BF, or packing a basket for a day at the park with your besties, these chic picnic looks will have you feeling your best.
The Romantic Lunch Date Look
For a romantic lunch date, you'll want to keep things light and airy.
A floaty dress is a perfect option - it's comfortable enough to sit on the ground, but still looks put-together.
Add a straw hat and some delicate jewelry, and you're good to go!
Plus this amazing picnic hamper totes everything together and comes in two blanket options this muted shade or a gingham blanket choice.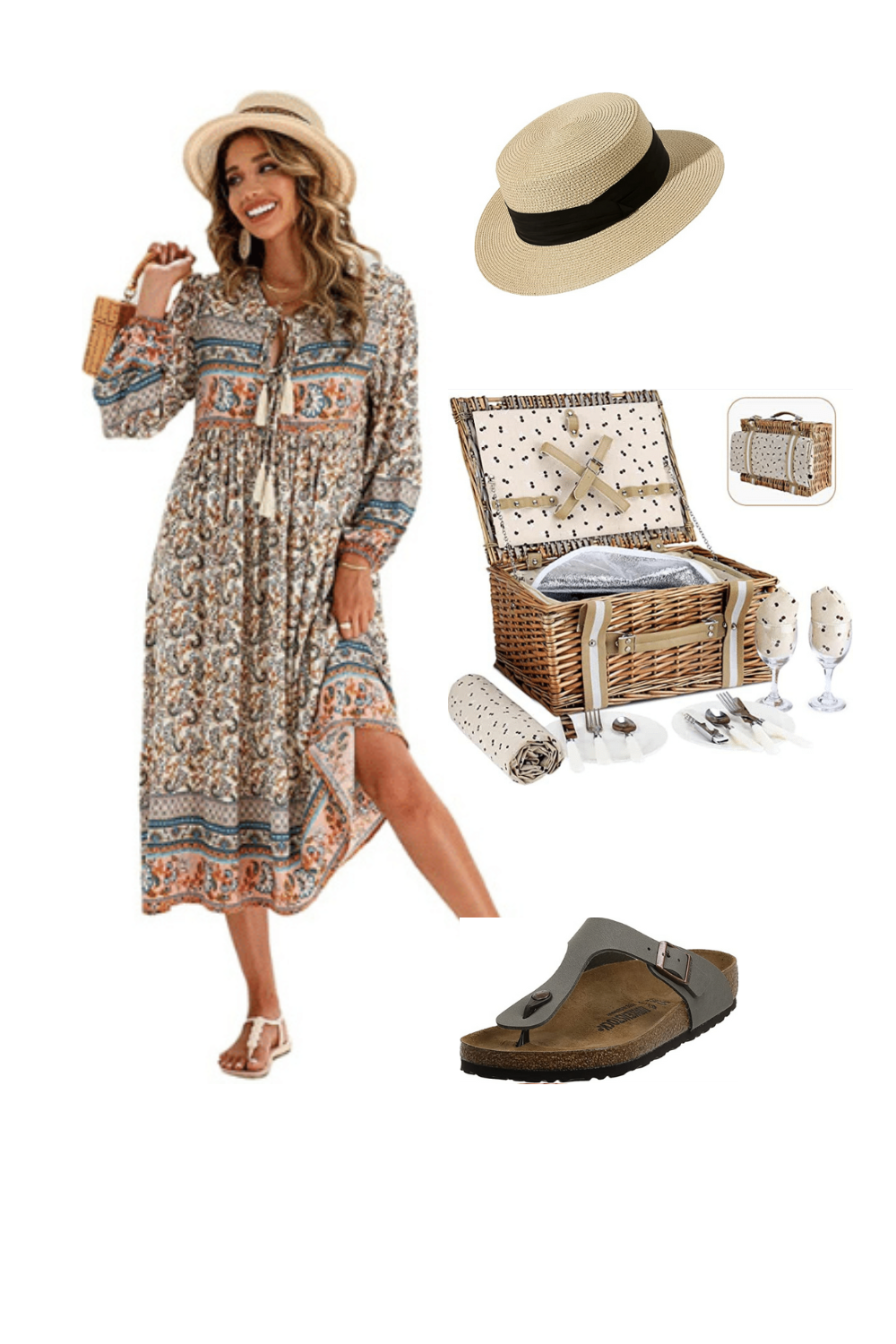 A Hike in the Woods
For the adventurous among us, there's nothing like a great spread of food after an invigorating hike.
This picnic date calls for a tank top, hiking shorts, sturdy hiking shoes, and a lightweight jacket.
We added a backpack that has a large insulated cooler and all the gadgets you need for a great picnic - just add food!
Have him tote the backpack filled with goodies for a fun afternoon!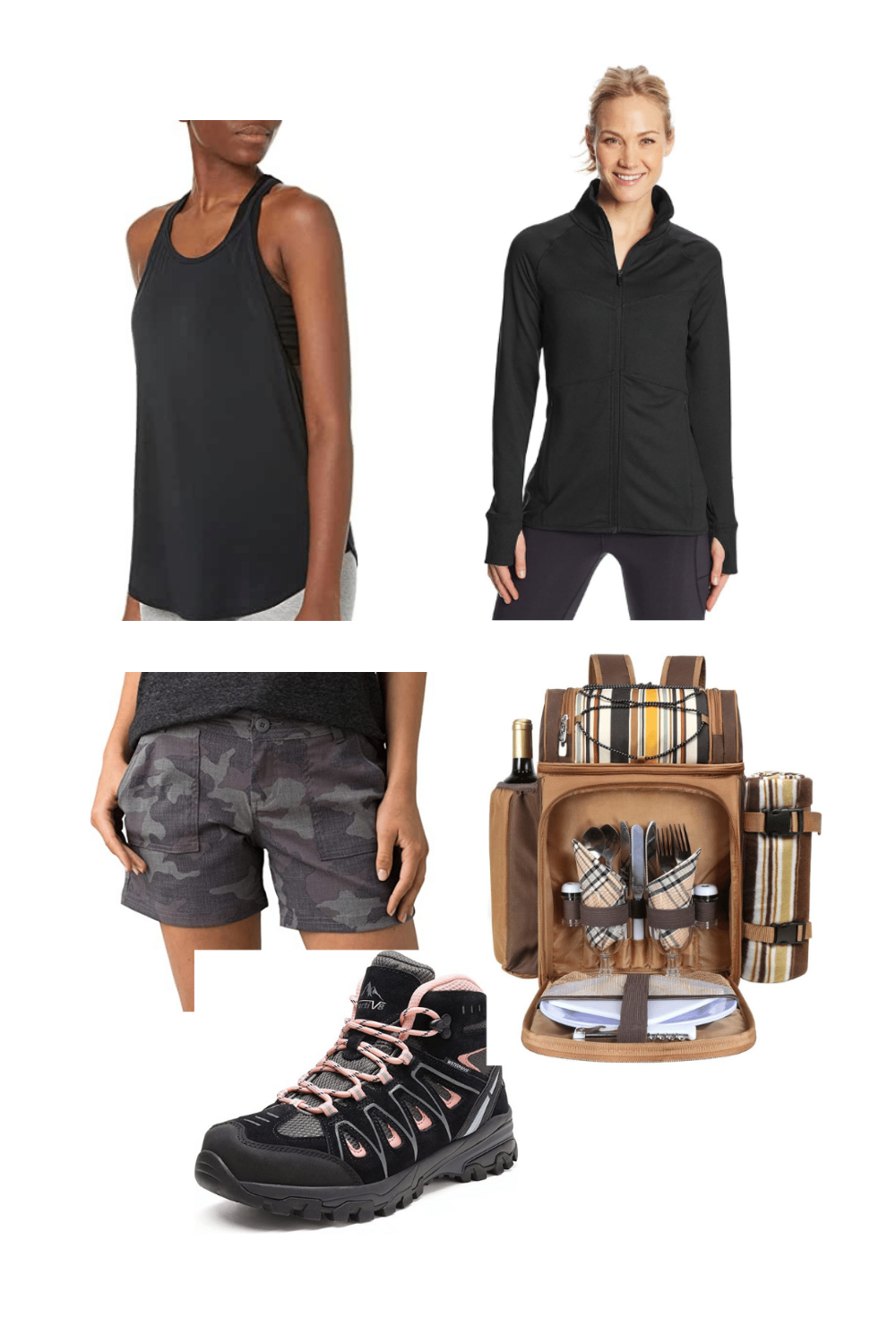 The Friends' Day Outfit
If you're spending the day picnicking with friends, you'll want an outfit that's comfortable and casual.
Denim cut-offs are always a good choice, we found Levis 501s that are reimagined high waisted jeans with the comfort you've always loved and they'll pair perfectly with a puffy sleeves printed top. Throw on some sunglasses and sneaks, and you're ready for a day in the sun!
Add a great picnic basket and your BFF will think you really tried!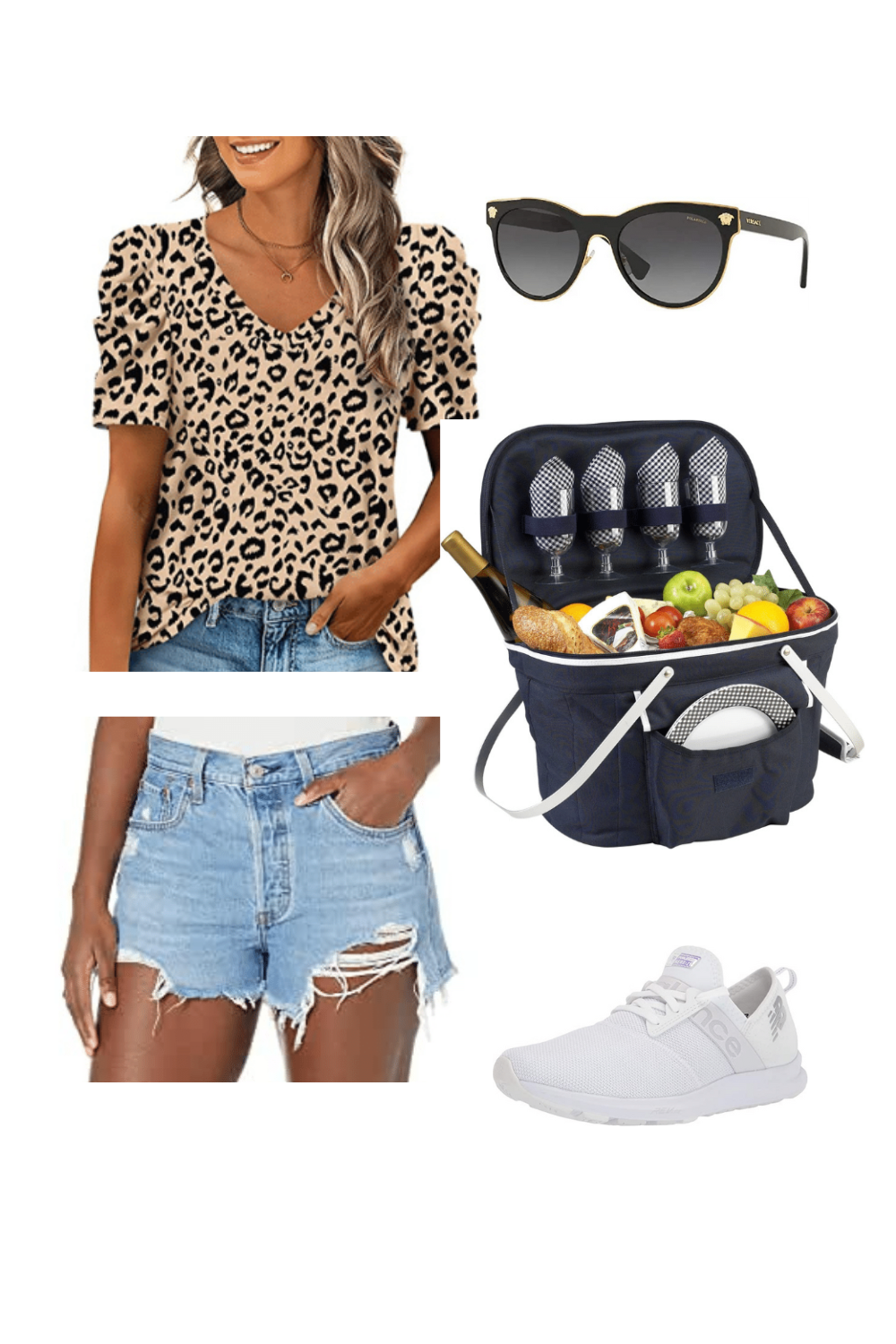 The Friends Day Two
For another daytime look when you're hanging with the besties, keep it simple with a pull-on romper, and easy waterproof sandals, and be sure to pack a lightweight jacket if there is a breeze, or if you all stay out late!
Make sure you pack a fab blanket like this one that would be great to keep handy in your trunk and forget the fancy picnic baskets, a cooler will do just fine doubling as a small table!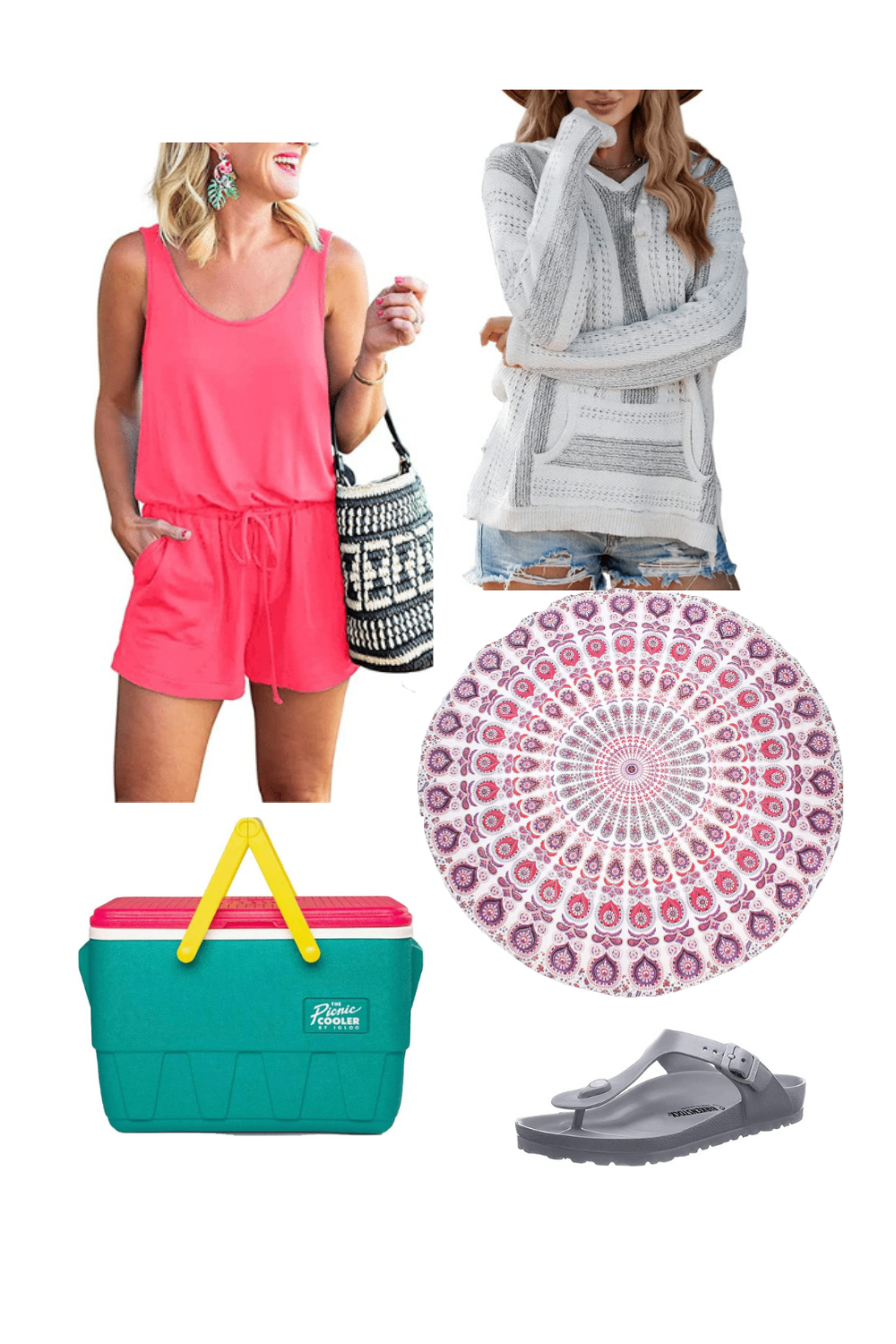 No matter what your plans are this spring, make sure your wardrobe is picnic-ready!
Picnic outfits for women shouldn't give you a headache- we've done the work for you, now click and add to your cart!!!
With these four cute picnic outfit ideas, you'll be prepared for any outdoor adventure.
And before you go, did you get a chance to sign up for our newsletter? Go ahead, it'll only take a sec and you'll never miss a frilly fun fab post!!
We only recommend products we love and think that you will too. We may receive a portion of sales purchased from this article that was written by our Frilly team.
Happy shopping!!