Any well-dressed woman knows the power of an outfit with a vest.
Vests are the perfect accessory for any look, as they can add an element of sophistication and structure to even the most basic pieces from sweater vests when it's cool to waist coat vests all year.
But why stop there?
Let's explore some ideas for how to incorporate vest outfits into your wardrobe and elevate your style.
Mix and Match Patterns
One way to really stand out is by mixing and matching patterns with your vest.
A classic plaid patterned vest will go great with a floral print skirt or top, while a striped vest can be paired with a geometric patterned top or bottom.
Not only does this create a unique look that will turn heads, but it also demonstrates that you understand the principles of fashion design.
For added flair, consider adding accessories like jewelry or shoes in one of the colors from the patterns you're wearing.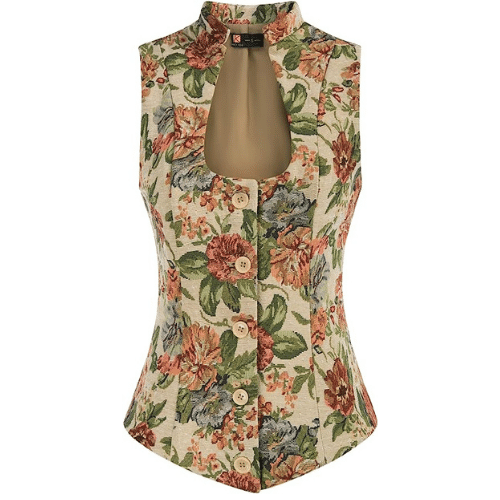 KANCY KOLE Women's Fully Lined Vest
Reviewers love the quality and the vintage pattern is super fun! Great with the skirt below, add some bling and your ready to go!
Check Price Here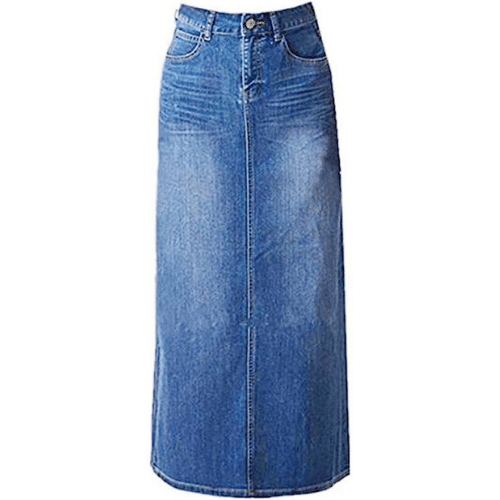 A-Line Denim Maxi Skirt
A line styling with just enough stretch, this skirt will become your new fav for heading to lunch, brunch, or a romantic date!
Check Price Here
Stetson Women's Light Denim Horseshoe Vest
We love denim vests!! Perfect for spring, summer and fall they're great for layering! Wear yours with jeans for denim on denim or the fab skirt below!
Check Price Here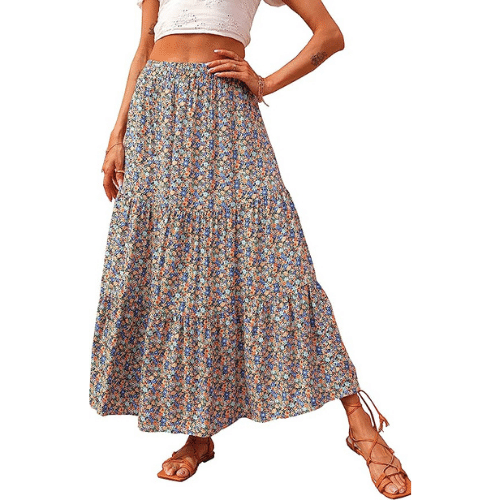 KIRUNDO Boho Floral Maxi Skirt
Sweet flowy skirt, available in 8 shades, is great with the denim vest or a solid vest! Wear with espadrilles for a spring/summer look.
Check Price Here
The Statement Piece
Vests can also make powerful statement pieces in any outfit—and they don't need to be flashy or over-the-top to make an impact.
Choose muted tones and subtle detailing when selecting your statement piece vest; something that stands out without being too loud or overwhelming is ideal.
With a statement piece vest, less is more!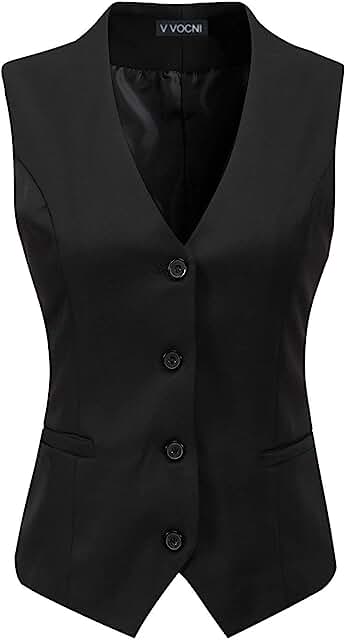 V VOCNI Women's Fully Lined 4 Button V-Neck Vest Waistcoat
Reviewers agree - this is a great vest! Quality form fitting and a great look - how can you go wrong??!!
Check Price Here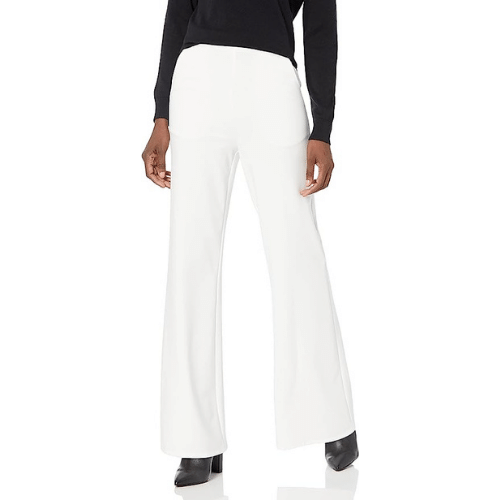 Tronjori High Waist Palazzo Pants
Wide leg beauties, these pants are sure to please. Combine two trends the sleeveless vest with these pants, slip on a pair of Mary Jane heels and get ready to turn heads!
Check Price Here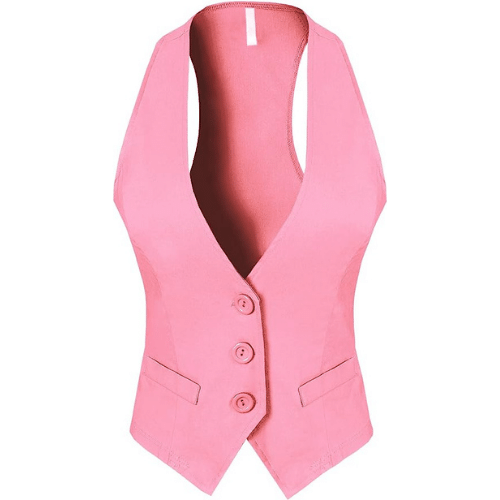 Design by Olivia Racerback Vest Waistcoat
Add a pop of color for some fun!! This vest would be great with the skirt below, with slack, jeans, shorts... you get it!
Check Price Here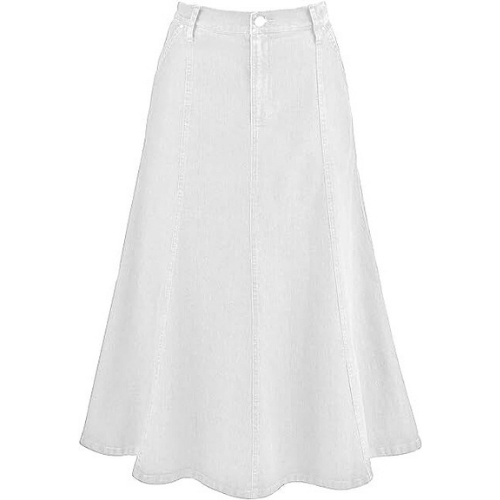 Womens 8-Gore Denim Riding Maxi Skirt
Of the moment full skirt in a cool white denim is sure to make a statement! Shake it up with a pair of metallic heels!
Check Price Here
Go Monochrome
Monochromatic outfits are always chic—and adding a vest can take them up another level!
A black leather vest looks amazing paired with slim-fitting black pants and boots for an edgy look.
Or if you prefer something more feminine, try pairing a white satin vest with white jeans and heels for an elegant evening look.
Either way, you'll be sure to turn heads in this timeless ensemble!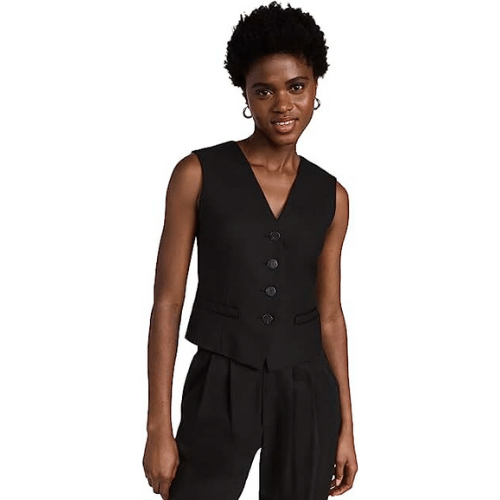 Theory Women's New Waistcoat Vest
Sllek and beautiful this vest is as perfect for work days as it is for fun evenings! Great with the pants below.
Check Price Here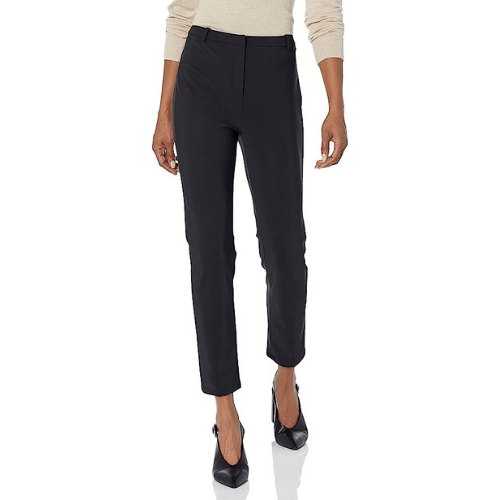 Theory Women's Cropped Length Slim Pant
Slim and straight, these cropped pants make a statement. Pair with slingbacks for a classic look.
Check Price Here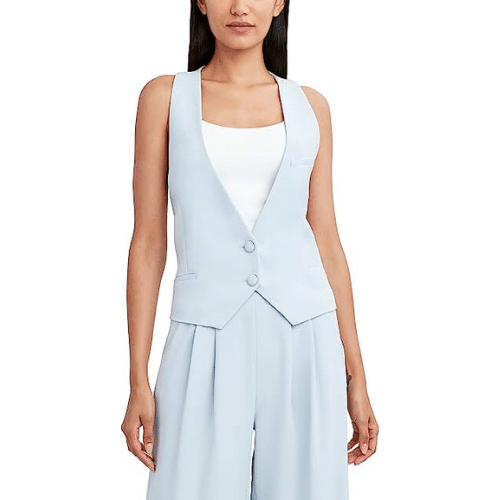 BCBGMAXAZRIA womens Single Breasted Blazer Vest With Buttons
Love this cool shade of blue and what better way to wear it than as a matched outfit. Glam it up with a bold statement necklace.
Check Price Here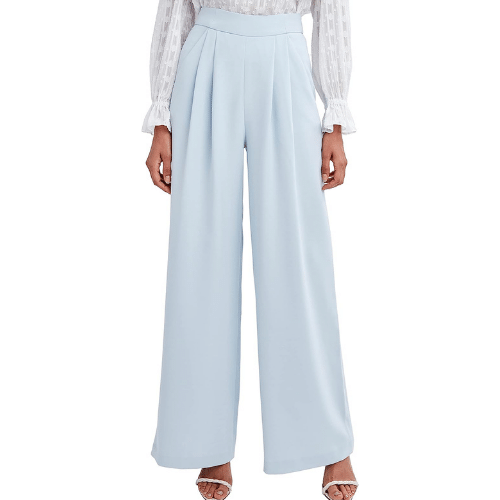 BCBGMAXAZRIA Women's High Waisted Wide Leg Pant
Check Price Here
No matter what style you choose, incorporating vests into your wardrobe is sure to elevate your look!
When it's winter season layer it up with a sweater vest, all year round, go for waist coat vests.
Whether you opt for subtle details or bold statement pieces, you can use vests to create standout looks that will leave everyone talking about your fashion sense!
So go ahead—give vests a try today and show off your unique style!
And before you go, did you get a chance to sign up for our newsletter? Go ahead, it'll only take a sec and you'll never miss a frilly fun fab post!!
We only recommend products we love and think that you will too. We may receive a portion of sales purchased from this article that was written by our Frilly team.
Happy shopping!!