Whether you're just starting your career or have years of experience, working from home requires careful attention to your clothing.
After all, appearances do matter - even when we don't see anyone face-to-face!
We are dedicated to finding stylish and professional outfits that also fit into the frilly and fab style to help put you in the right mood for work.
We know that a blazer might not be the most comfortable option while sitting behind your desk all day – so why not try something fun and frilly instead?
Our curated collection of clothes will make it easy for you to combine comfort with modern fashion trends that ooze self-expression and confidence.
Let us help take care of your wardrobe so you can focus on being productive!
Dressing for Success
Creating the perfect work-from-home wardrobe is essential for maintaining productivity and looking professional during at-home video calls.
Plus your whole demeanor changes when you look amazing!
To pull off this feat, start with attractive tops in bold colors that will add a zest of energy to your look.
Balance it out with comfortable pants, statement jewelry to accessorize, and embellished flat sandals to stay comfy while still making a fashion statement.
With these tips, you'll be ready to nail any virtual meeting you have on the agenda.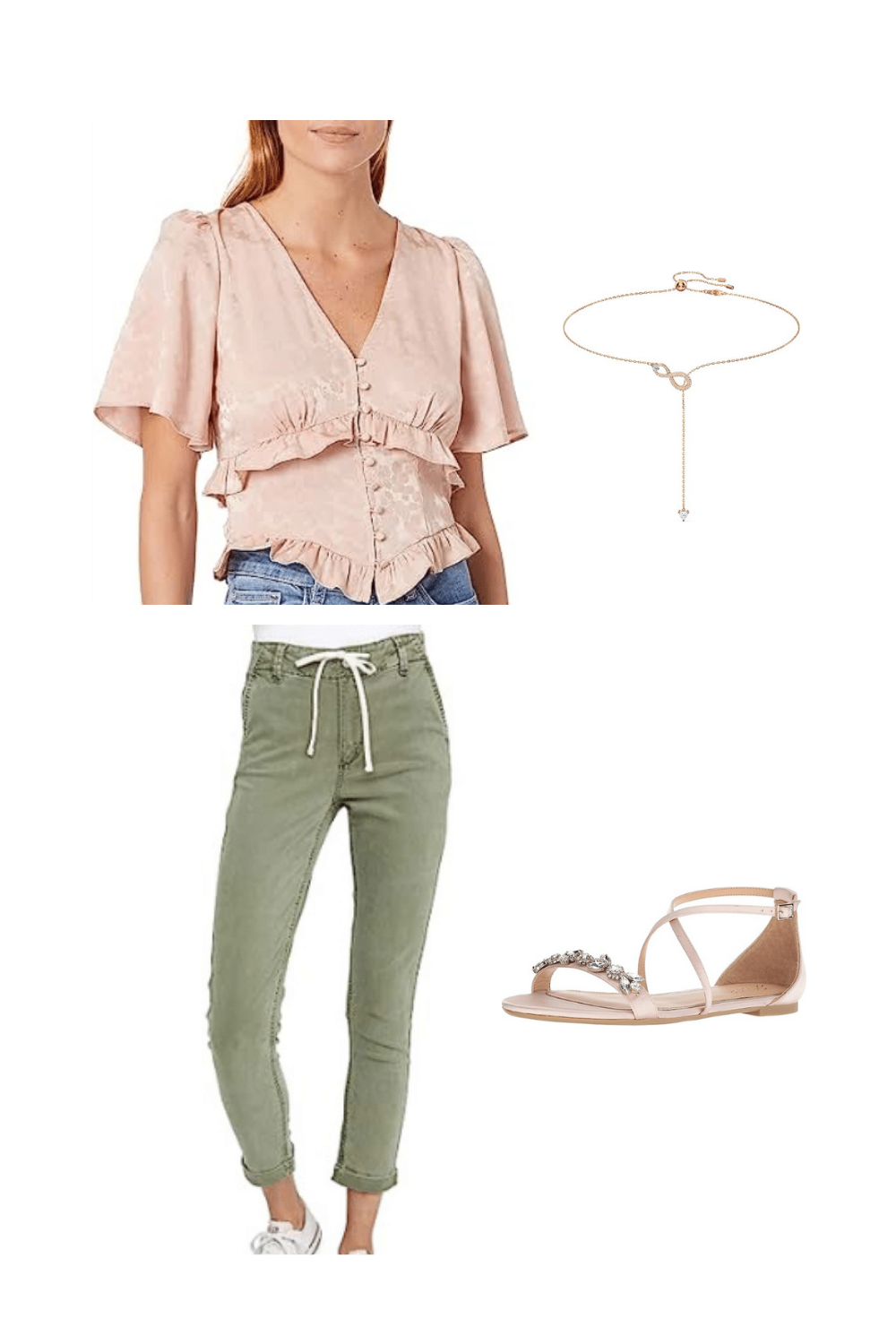 Get Comfortable in a Dress
When selecting clothing materials for your work-from-home outfits, comfort should be a top priority.
Opt for easy dresses. We love dresses as you simply pop it on and you're finished - well almost!
Need to head to the post office or bank?
A crisp jacket to throw on when you have to run errands and statement mules that are easy on the feet whenever you need a little extra flair.
And don't forget accessorizing – a fun purse and sparkly necklace can go a long way towards making your outfit feel polished and professional.
Every woman deserves to feel good at her desk, so do yourself up in style.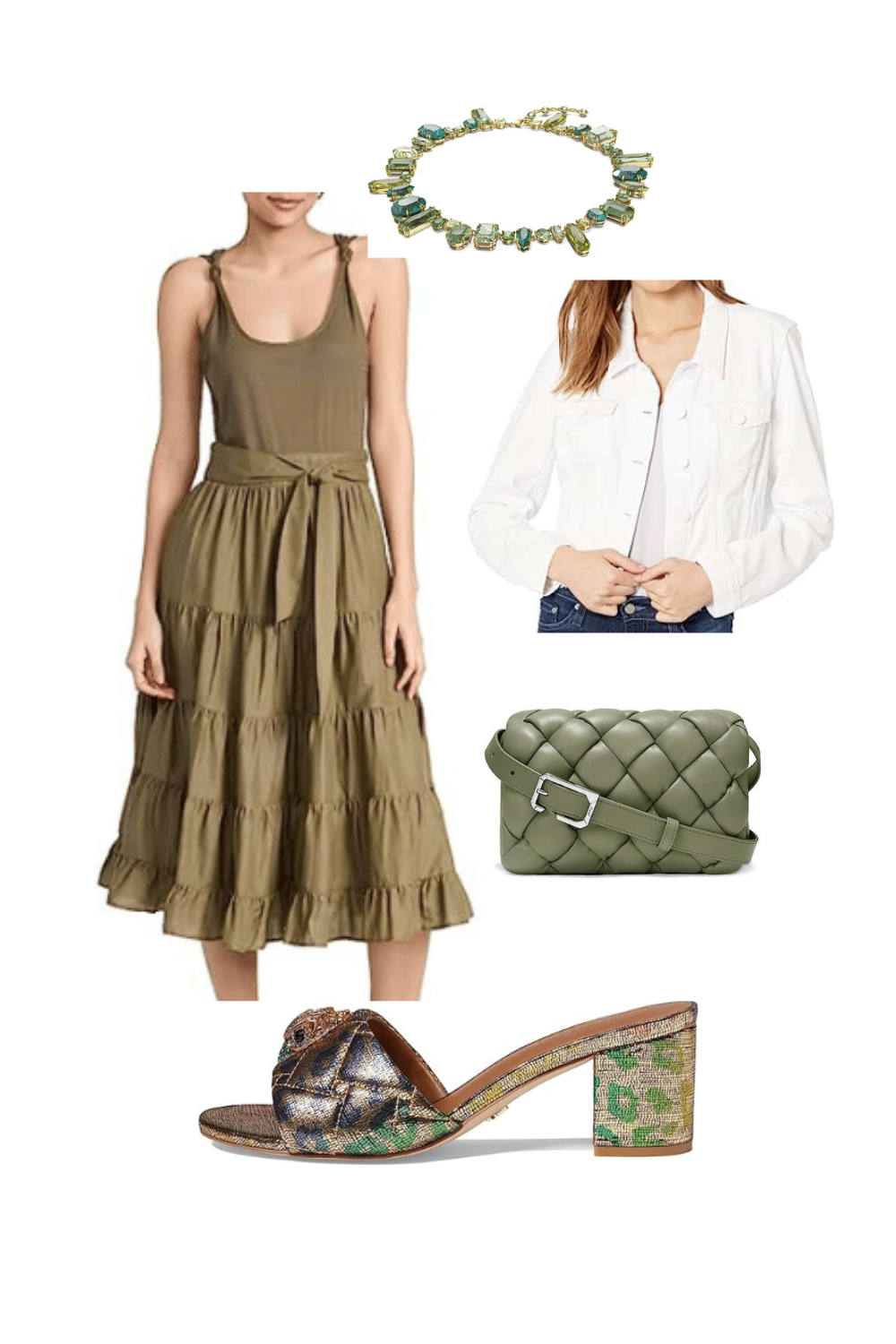 Tops and Comfy Pants
When it comes to finding the perfect work-from-home outfit, versatility is key.
Investing in timeless pieces that can adapt to any situation ensures you'll always look your best.
Bright blouses and comfy pants are the perfect base for effortless style; throw on a pair of flat mules and accessorize with big earrings and a bold ring to take your outfit up a notch. By keeping your wardrobe classic and fuss-free, getting dressed has never been so easy!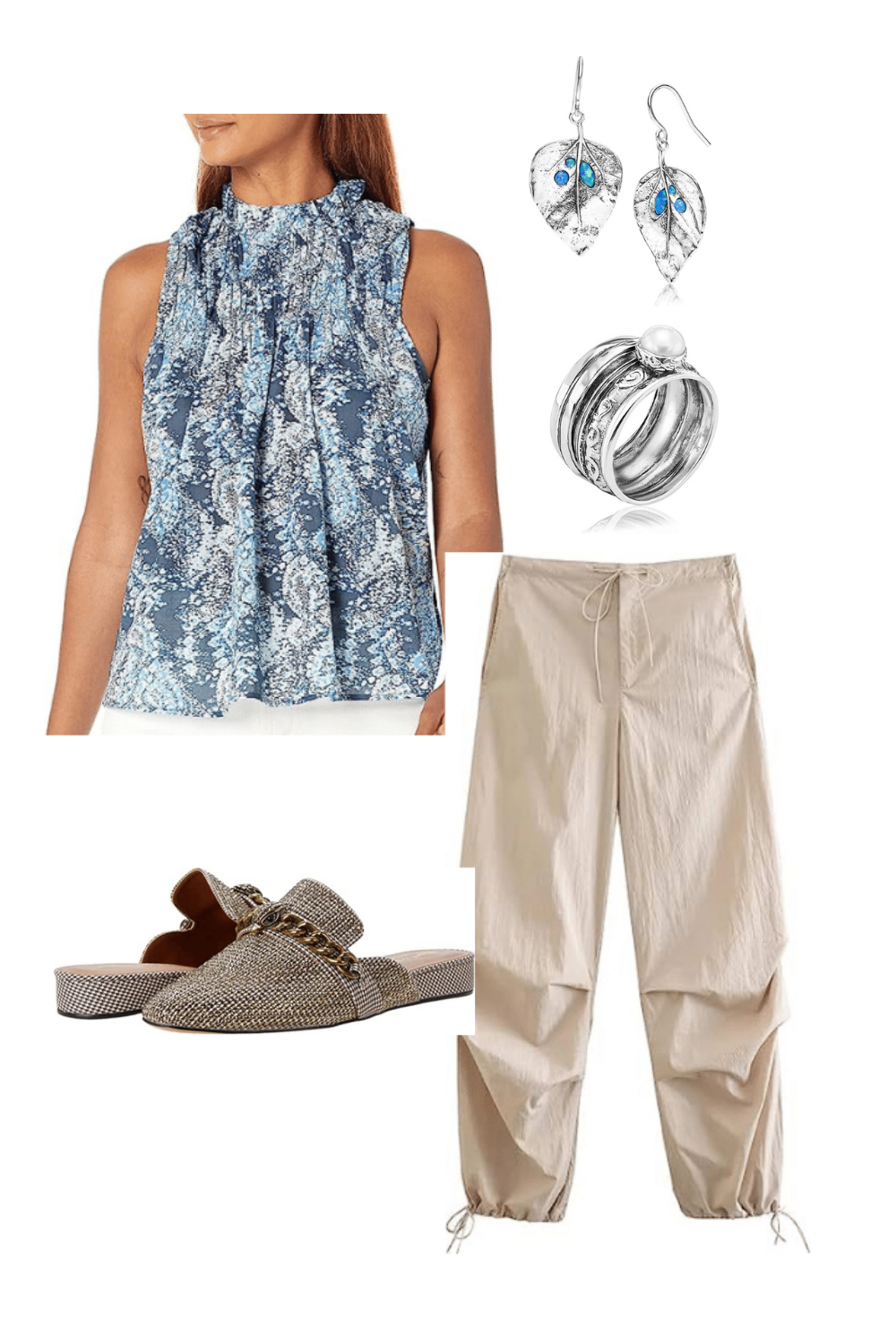 Accessories Matter
Accessories are an essential part of creating an outfit that transitions from day to night.
Start with a dress, add platform pumps, and a duster cardigan sweater for your base.
Then add a few key accessories like a bold necklace, and sunglasses to really pull it together.
By investing in versatile items that can be easily dressed up or down, you'll ensure your outfit is ready for whatever the day brings.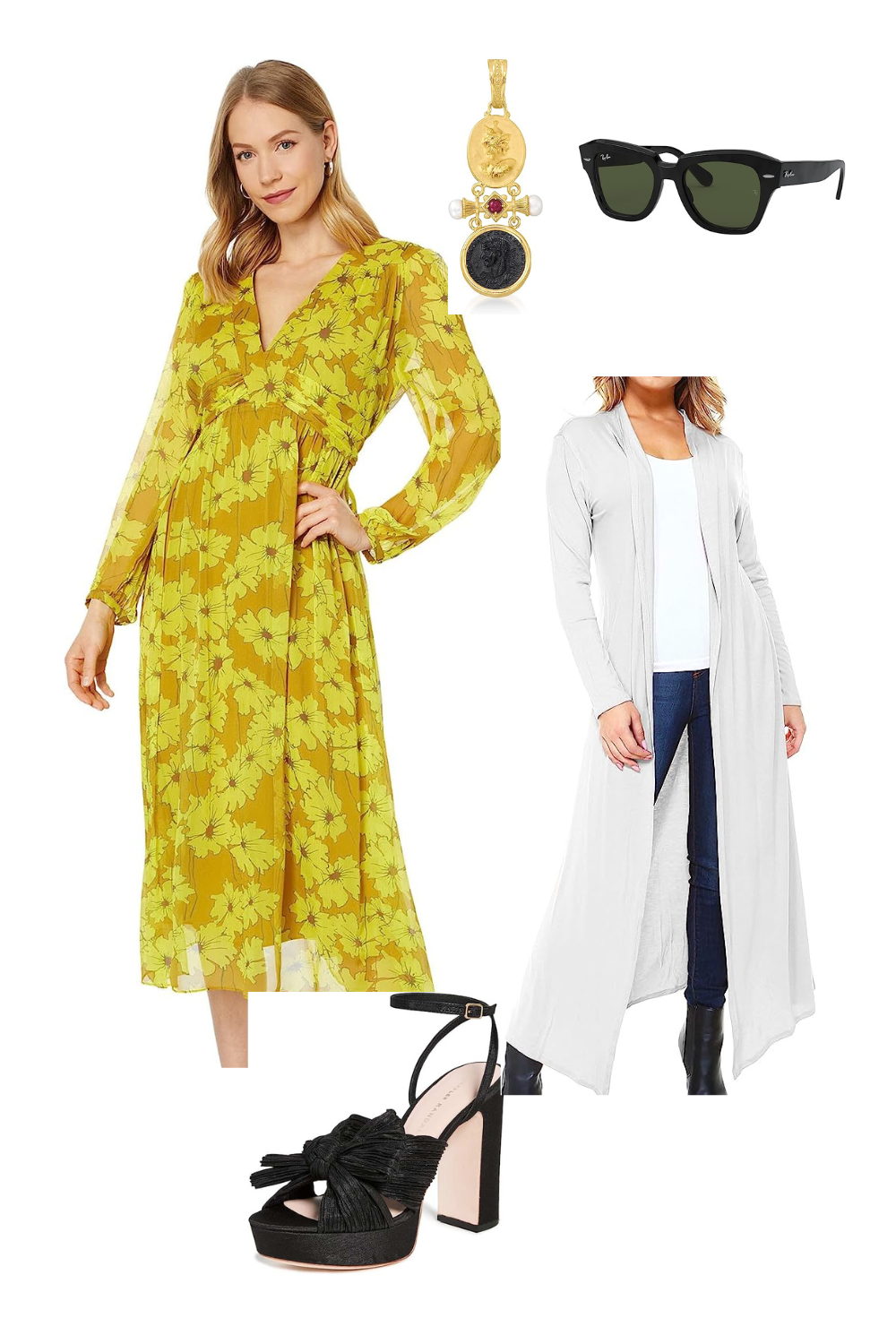 Sometimes A Suit is the Right Outfit
But that doesn't mean stuffy!
When it comes to working from home, comfort is key but that doesn't mean you can't show off your boss lady style.
Dressing up can help you get in the right mindset to take on the day.
Wear a form-fitting blazer with a white cotton shirt or button-down and elevated pull-on pants.
To complete the look, add a few strategically chosen accessories- think embellished pumps and a set of vintage earrings for an extra kick of glamorous sophistication that shows you mean business!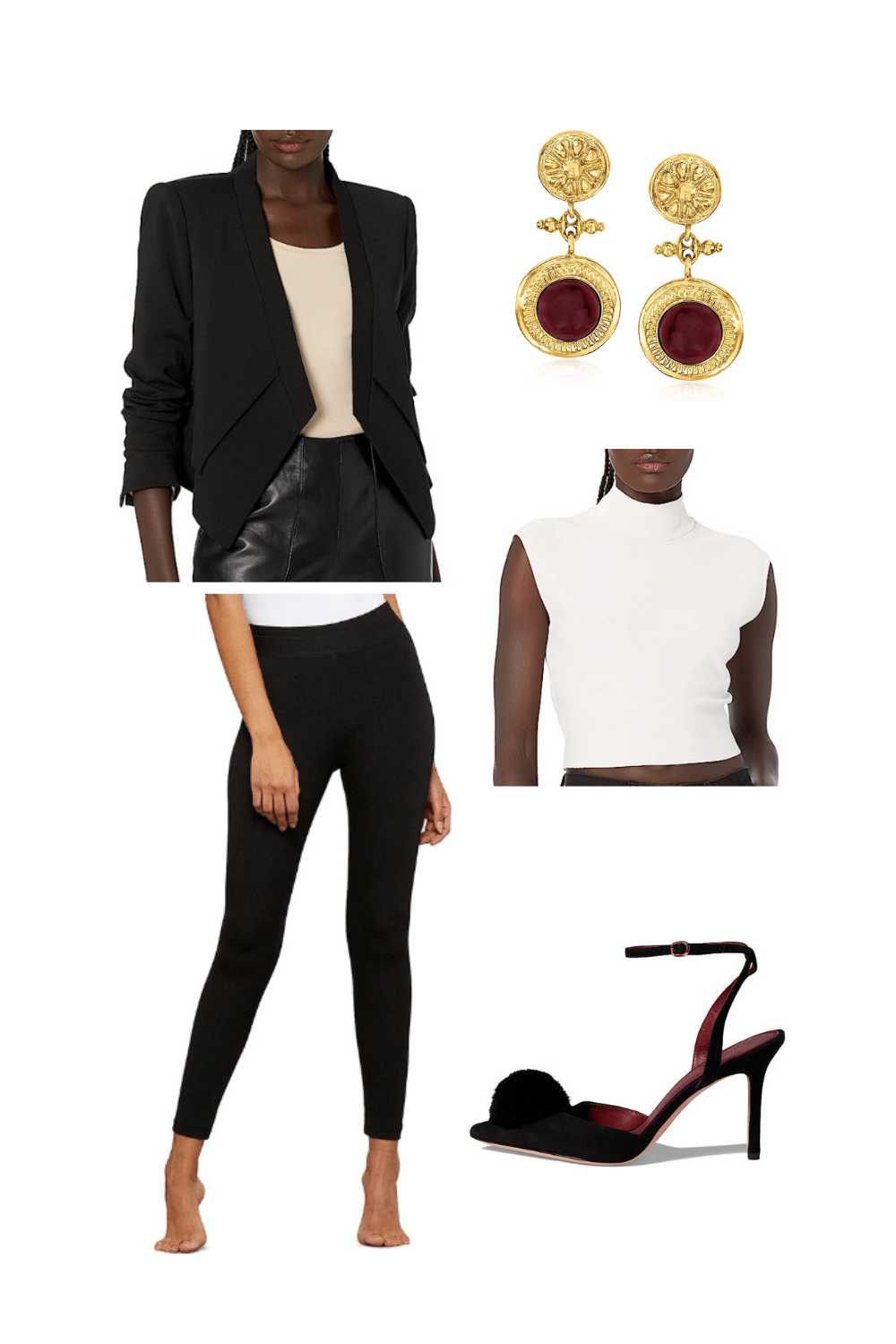 There you have it—all the tips and tricks for creating the perfect work-from-home wardrobe.
So forget wearing your pajamas all, skip the jeans, and get ready for your next zoom call in one or more of our fab work-from-home outfits.
From dressing for success to finding pieces that can adapt to any type of situation, you now have everything you need to show off your style while still being comfortable.
Accessories are essential to easily transform a day look into a night look.
When choosing colors and patterns, pick items that fit your personality and make you feel confident.
Remember, comfort is a must when putting together an outfit. Now that you know the key principles of building the right work-from-home wardrobe, it's time to shop!
And before you go, did you get a chance to sign up for our newsletter? Go ahead, it'll only take a sec and you'll never miss a frilly fun fab post!!
We only recommend products we love and think that you will too. We may receive a portion of sales purchased from this article that was written by our Frilly team.
Happy shopping!!