Are you looking to add a little something extra to your spring brunch outfit?
Look no further!
Here are four stylishly fab outfit ideas that will have you turning heads at your next brunch date.
Whether you're looking for something classic, modern, edgy, or effortless, we've got the perfect look for you.
Let's jump right in.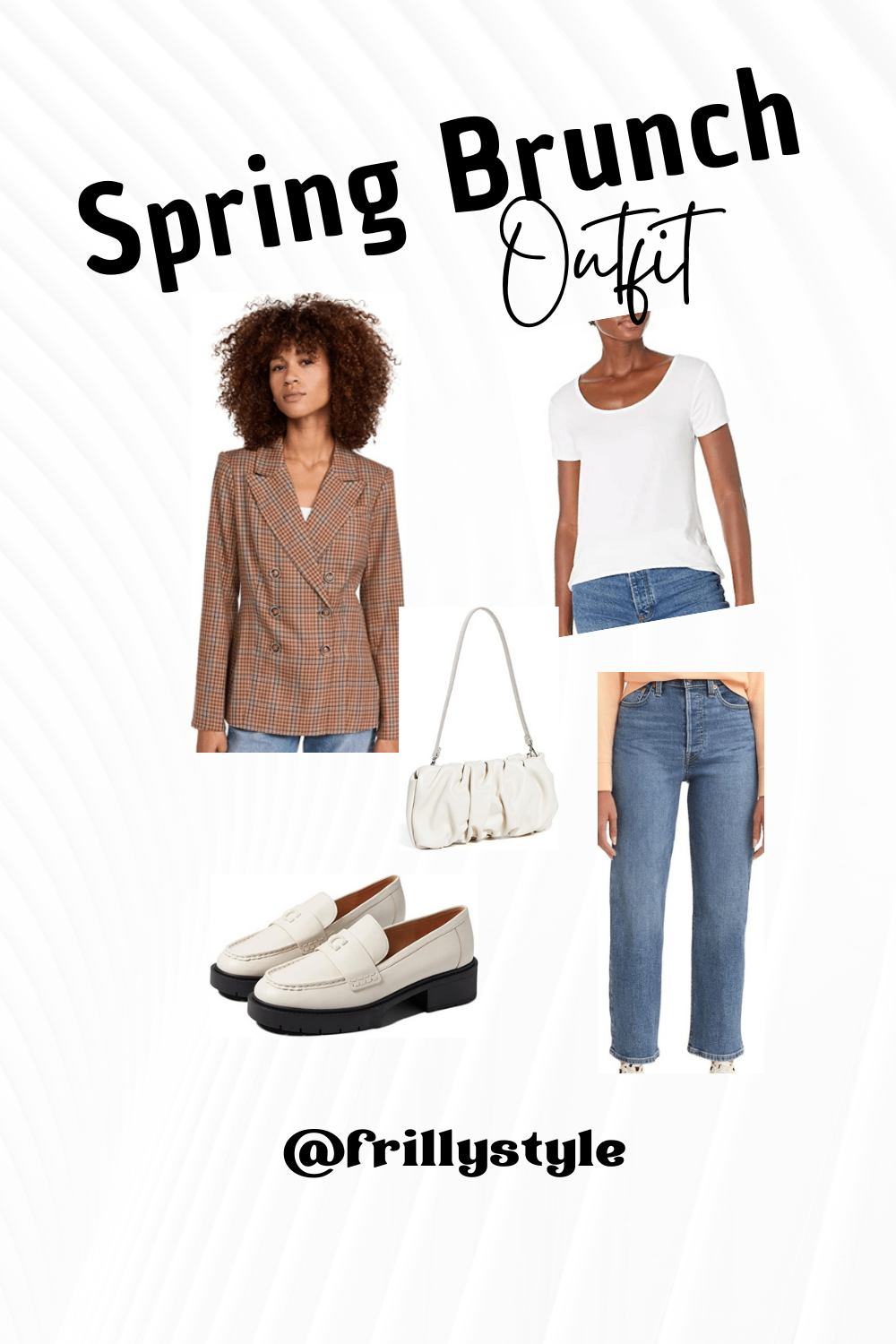 The Classic Look
If you love timeless fashion and are all about staying true to classic looks, this one is for you!
The key pieces here are a fitted blazer, slim-fit jeans, and loafers.
To make it more interesting, add a classic tee and accessorize with jewelry and a structured bag.
This look will never go out of style and can take you from day to night with ease. And it works great for a business brunch!
The Modern Look
For a modern take on casual brunch style, opt for a denim jacket paired with wide-leg chinos. Add some statement earrings and strappy sandals or white sneakers to complete the look.
Don't forget a hat to protect yourself from the sun.
This fashionable yet comfortable ensemble is sure to turn heads wherever you go!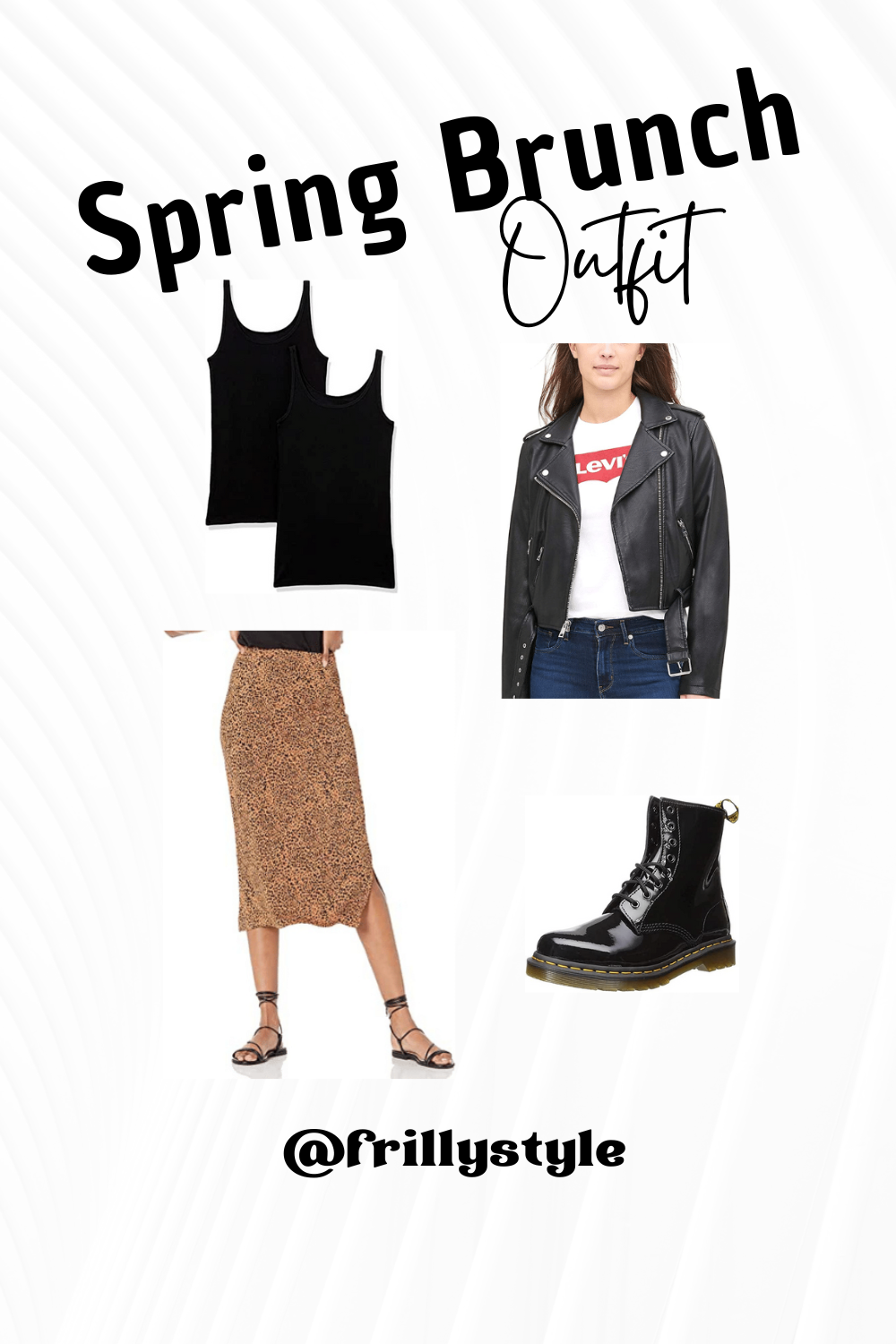 The Edgy Look
If your style is more on the rebellious side and you don't mind taking risks with your wardrobe choices, then this edgy look is just what you need for a perfect brunch outfit!
Start by pairing an animal print midi skirt with a black tank top and layer it over an edgy leather jacket. You could mix it up with an animal print mini skirt or a mini dress with, the same styling!
To finish off the look, add some combat boots or sneakers and accessorize with chunky jewelry – voila!
You'll be ready to make a statement at brunch that nobody will forget anytime soon!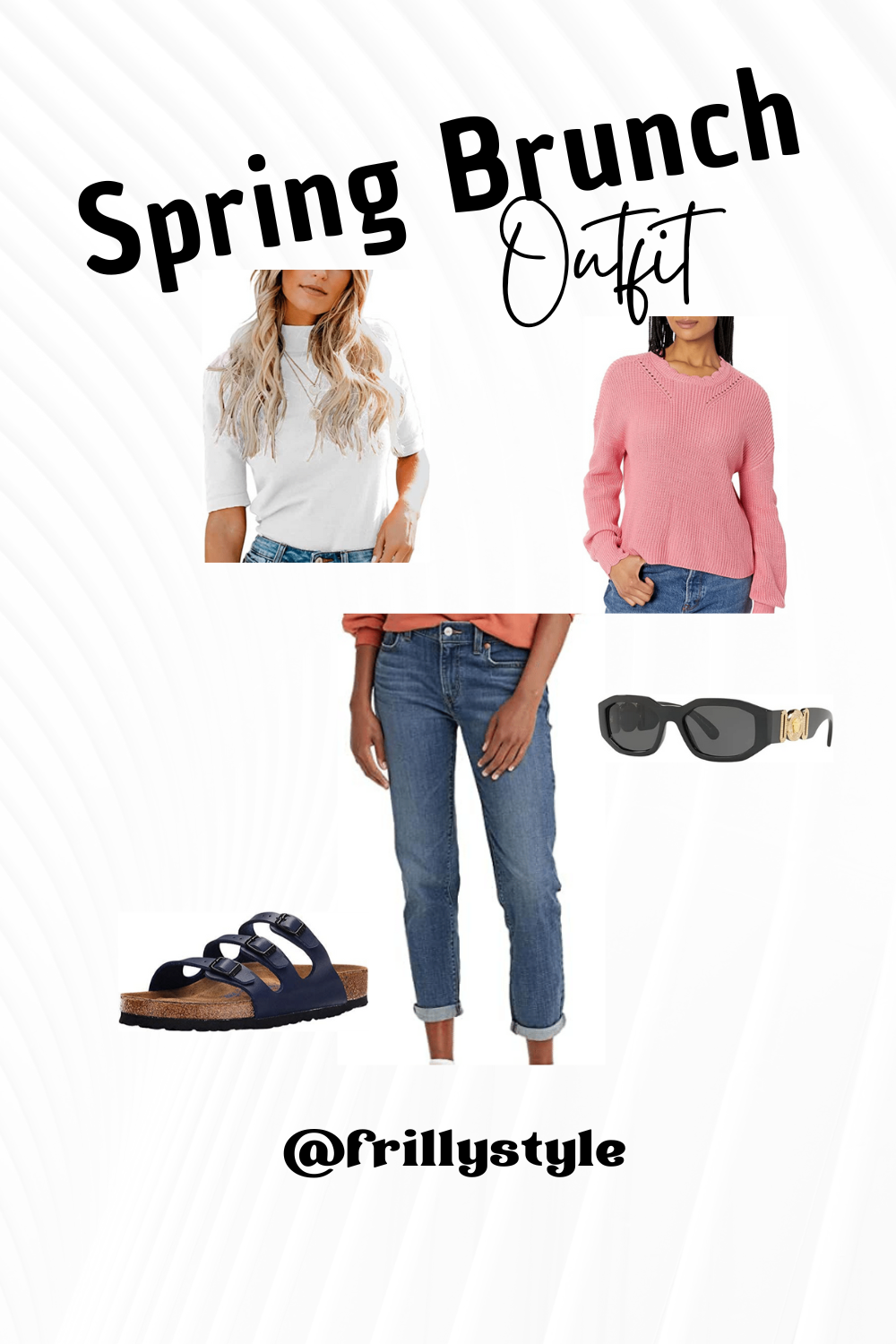 The Effortless Look
If comfort is key for your brunch style then this effortless look is perfect for you.
Start by styling a pair of boyfriend jeans or white jeans with a white top – add in some color like this great pink sweater that can be worn over the top or draped over your shoulder for an uber-casual look!
Then accessorize with trendy sunglasses and flat sandals – easy peasy!
This laidback yet chic outfit will have everyone asking where they can get their hands on one too.
There you have it – 4 spring brunch outfits that are stylish and will have heads turning on your next brunch date!
Whether your style leans towards classic tailoring or edgy rebellion, there's something here for everyone who loves fashion as much as they love food (which should be everyone!).
So stock up on these essential pieces now so that when the time comes for outdoor dining again once the weather warms, you'll be ready to show off your new brunch looks!
We only recommend products we love and think that you will too. We may receive a portion of sales purchased from this article that was written by our Frilly team.
Happy shopping!!