Rosettes are a trend-setting must-have accessory.
This past trend has made a major comeback, and it is taking the fashion world by storm.
It's all in the details, if you're looking for a statement piece to make an outfit pop, rosettes are a fab choice to refresh your wardrobe!
Let's take a closer look at this fashionable accessory and why it's making waves.
The History of Rosettes
Rosettes first gained popularity in the 18th century, when they were used to adorn clothing, hats, and jewelry.
This trend has seen many revivals over the years.
Lately, rosette chokers have been spotted on celebrities such as Emma Watson, Taylor Swift, and Gwen Stefani.
It's been all over the runways in shows from New York to Paris to Copenhagen and beyond!
So it is no surprise that the rosette choker, a classic accessory, has made a big comeback!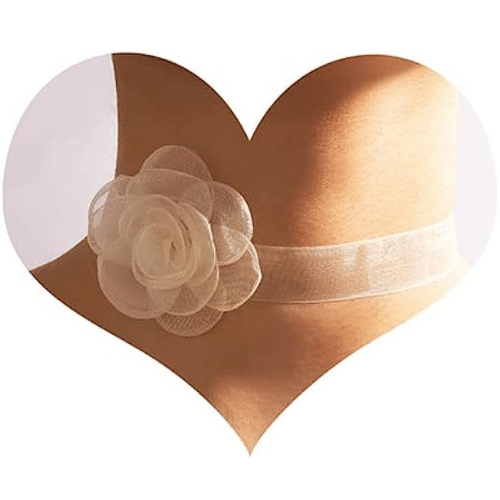 Xerling Lace Velvet Choker
Lightweight and sheer, this fun choker is a fab piece to add to your accessories! Wear with an eyelet top for a boho vibe.
Check Price Here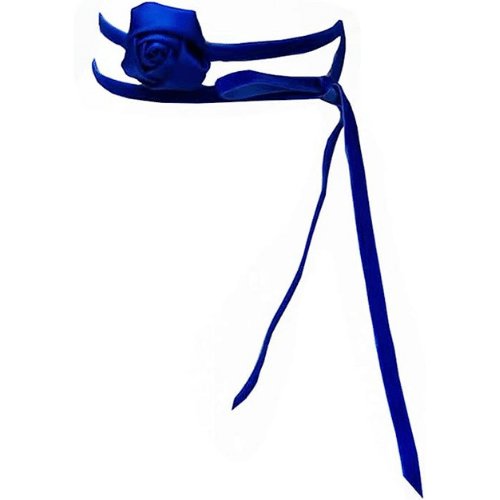 Rose Velvet Ribbon Necklace Choker
Super fun velvet ribbon rosette available in 5 colors. Ties it around your neck as a choker, your wrist as a braclet, your hair, or ankle as an anklet!
Check Price Here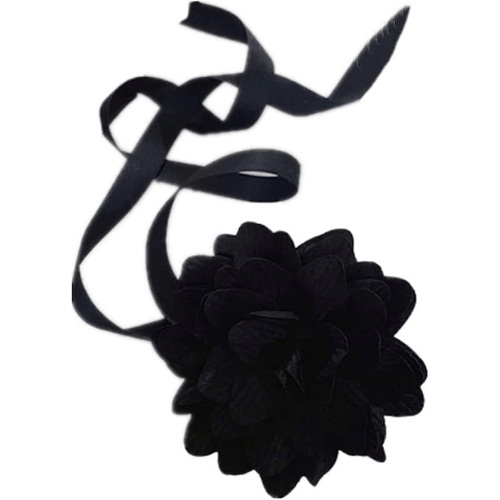 Hipi-shop Vintage Black Rose Choker
Go big, be bold! This large, rosette is sure to make a statement when you pair it with a sleek tube dress.
Check Price Here
On Trend Now
It seems like everyone wants to get their hands on these beautiful fashion accents!
This year we have seen an increase in demand for rosette necklaces with more intricate designs and bold colors.
From classic red to gothic black – there is something for everyone!
And unlike other trends that come and go quickly, rosettes will never really go out of style.
They truly are timeless pieces that can be worn for years to come.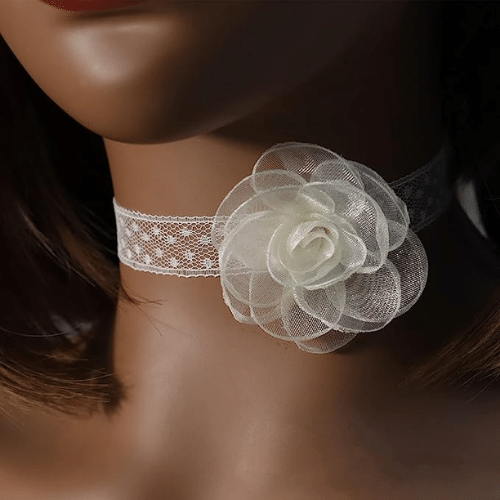 Iuviwey Creamy White Choker
Lace choker and flower is a head turner! Great for the warm weather, perfect to style up your everyday sundress.
Check Price Here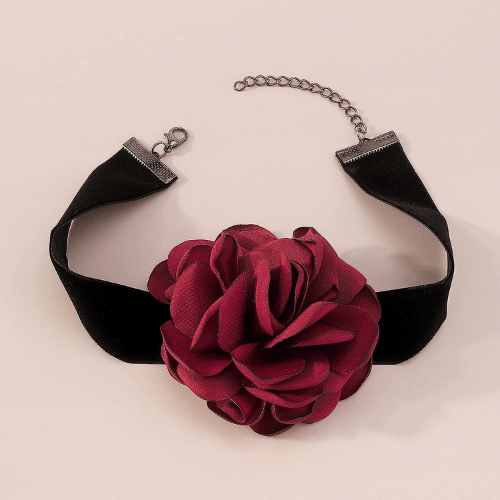 Zeshimb Boho Black Velvet Choker Necklace Red Flower Necklace
Velvet choker with satin rosette is a fab find for a night out. Add it to your next date or GNO ensemble!!
Check Price Here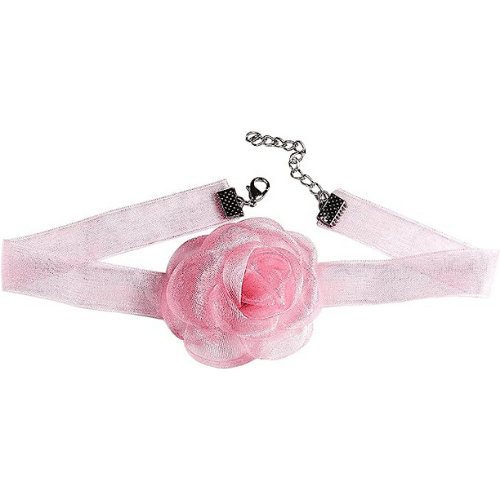 Bohemian Lace Collar Choker
Sweet pink, or one of 5 other shades, is a fun simple look to add a pop to your outfit. Pair it with your picnic outfit for an outdoor boho vibe!
Check Price Here
If you want to make a statement, the rosette necklace is the perfect way to do it.
With its unique look, the choker can transform any outfit into an eye-catching piece.
It's a bold way to express yourself and will undoubtedly become the envy of everyone around you.
An added benefit to having such a versatile accessory is that it's easy to style and comes in endless color combinations so you can find one that suits your unique style.
So go ahead and add to your cart, and checkout before the stock is gone and get yourself a stylish rosette necklace today – you'll be glad you took our styling advice!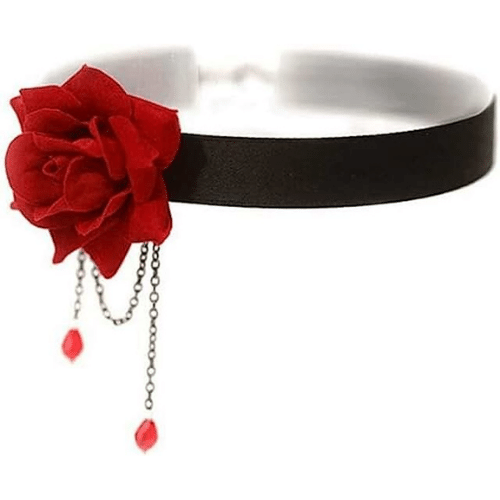 ericotry Retro Rose Flower Necklace
Fun velvet necklace, satin rosette, and sparkly dangles is a cute look for day or night!!
Check Price Here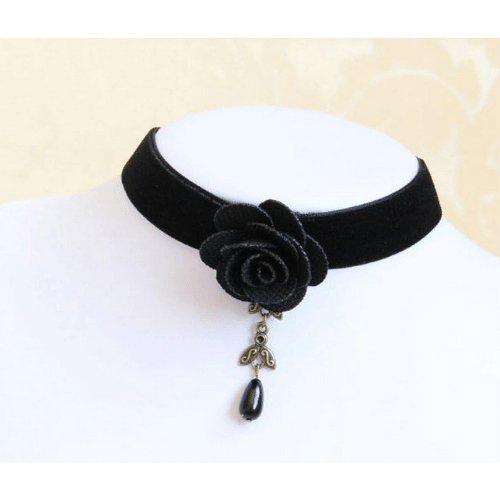 Pure Gothic Ribbon Rosette Necklace
Vintage look velvet rosette with a drop black pearl is one of those fun necklaces for a night out! Reviewers love the "cute styling" and are "charmed by the charm"!
Check Price Here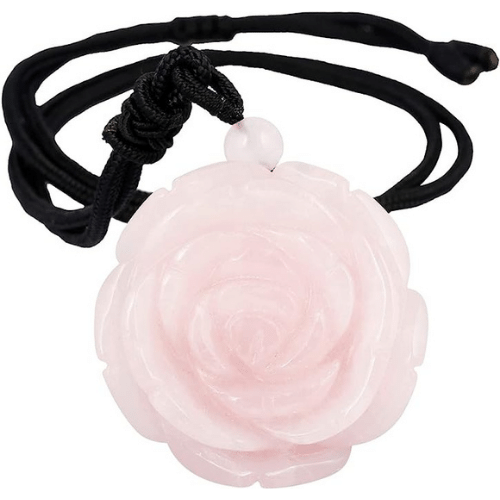 SUNYIK Women's Stone Pendant
Not sure if you like the choker idea but love the rosette?? We gave the solution! A beautiful hand carved stone rosette on an adjustable cord- wear it short or long! Reviewers love this necklace!
Check Price Here
And before you go, did you get a chance to sign up to subscribe to our newsletter? Go ahead, it'll only take a sec and you'll never miss a frilly fun fab post!!
We only recommend products we love and think that you will too. We may receive a portion of sale purchased from this article that was written by our Frilly team.
Happy shopping!!