As the temperature rises, so too does the demand for comfortable yet stylish clothing that can be worn in the heat.
One of the most popular items of clothing during this season is the sundress—a dress style that is both breezy and fashionable.
For work from home, wear to the office, running errands, or simply to wear when you don't feel like trying to get a good top and bottom match, day dresses are a great option.
Come and take a look at the collection we put together and why sundresses are an ideal choice for everyday wear.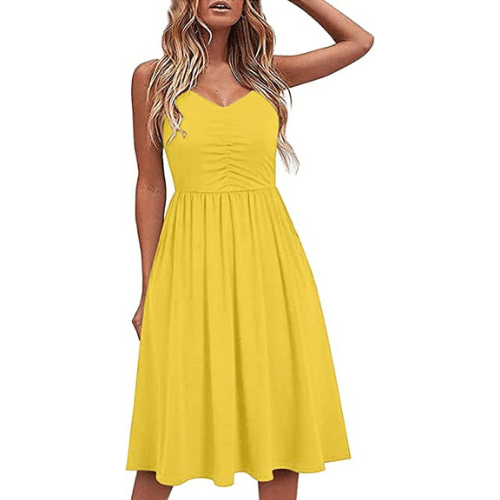 QUFECH Spaghetti Strap Tank
Gorgeous warm weather shade is sure to please, this sundress features adjustable straps and a midi length. A little cool out? Grab a cropped cardi, add heels, done and ready to go!
Check Price Here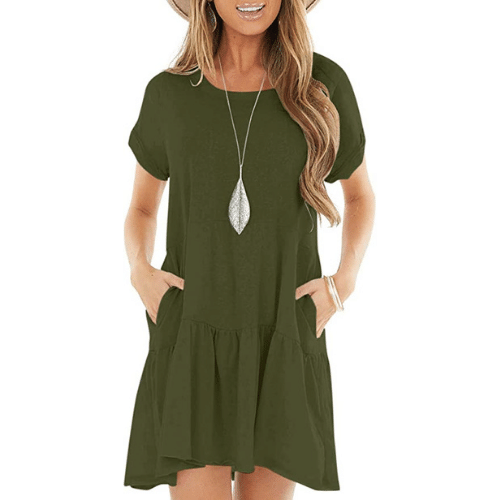 Berryou Women Short Sleeve Swing
Fun swing dress is great for just about anything. Comfy inside, great for steeping out! Sneaks or espadrilles and your ready to go!
Check Price Here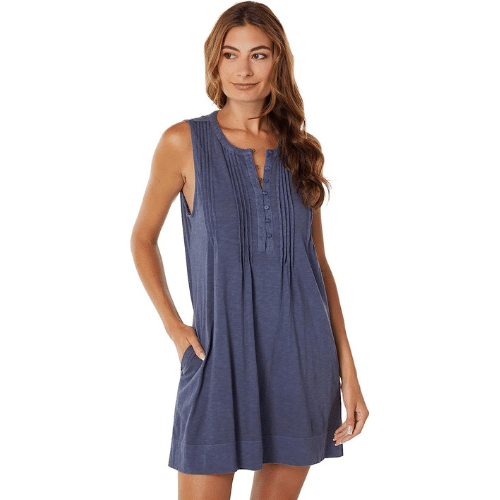 Lucky Brand Women's Pintuck Knit Mini Dress
Laid back boho styling for a simple yet fun look. Add some summer bling to liven things up!
Check Price Here
The Ease of Sundresses
Sundresses come in a variety of styles, colors, and fabrics to suit any body type and personal preference.
From solid-colored cotton dresses to patterned silk frocks to long maxi dresses, there are countless varieties to choose from.
The range of cuts available also adds to their ease; you can find everything from fitted sheaths and A-line silhouettes to flowy boho styles.
Whatever your style may be, chances are there's a sundress out there for you!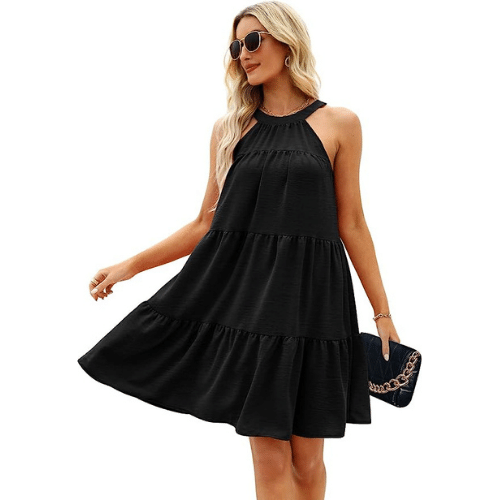 Sieanear Womens Casual Dresses
Tiered layers and a halter top make this dress not only everyday worthy but also run out with friends for lunch fab! Pair with flat sandals for an easy look.
Check Price Here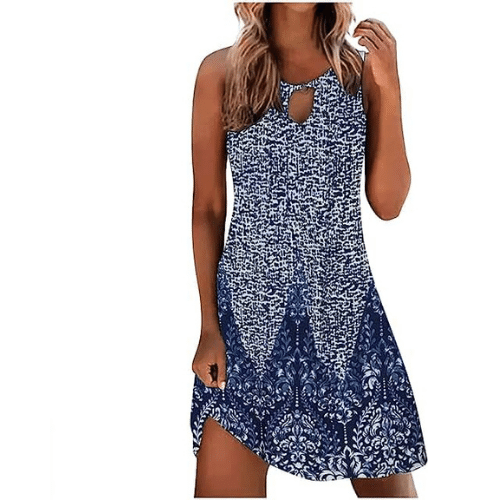 Keyhole Summer Mini Dress
We love this vibrant blue print! Not for you? It comes in 45 gorgeous shades so you are bound to find your perfect dress, and wait untill you check the price!
Check Price Here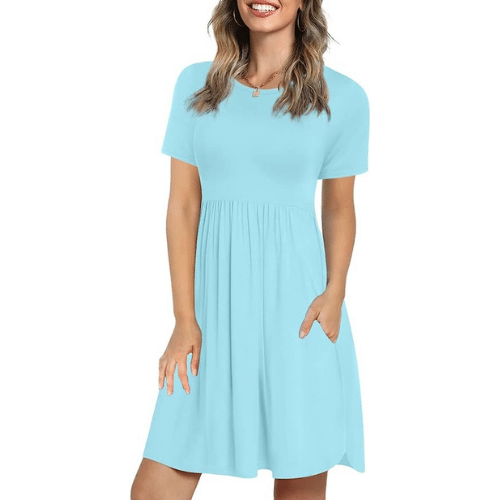 LONGYUAN Women's Short Sleeve Casual Dresses
And it has pockets! Perfect when you don't feel like putting your pants or shorts on! Add a pair of sneaks and your look is complete!
Check Price Here
The Comfort Factor
When it comes to comfort, everyday sundresses are hard to beat. They're lightweight and airy enough to keep you cool while providing just enough coverage so that you look like you planned on looking great!
With sizes running from xxs to plus sizes, you're sure to find the right fit and perfect dress for you.
That way, you can ensure that your dress fits perfectly every time!
Even better, many sundresses are made from breathable fabrics like linen or cotton which not only feel soft against the skin but help wick away sweat and moisture throughout the day as well.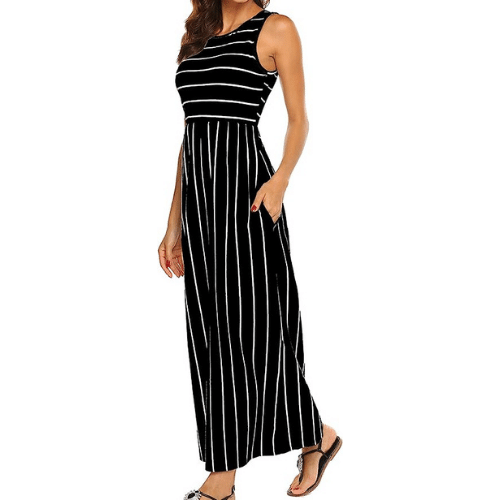 Hount Women's Summer Sleeveless Striped Flowy Casual Long Maxi Dress with Pockets
With slimming stripes, this maxi is sure to please. Pair with sandals for a great look!
Check Price Here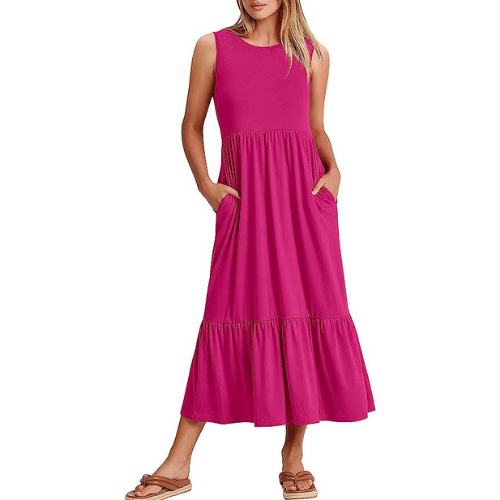 ANRABESS Women's Summer Casual Sleeveless Crewneck Swing Sundress
Vibrant and swingy, this is a reviewer fav for everyday, travel, hanging with friends...you get it! Wear it with a embellished ballet flats.
Check Price Here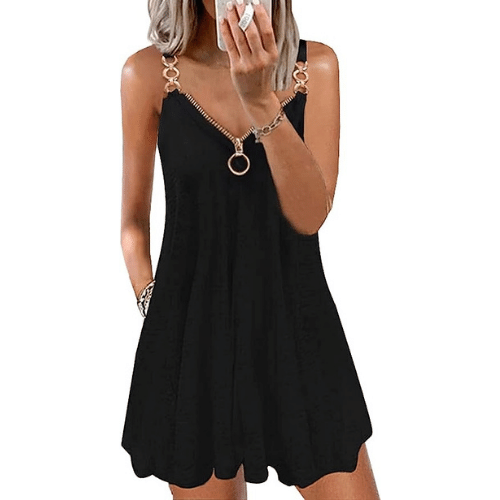 ETCYY Women's Summer Dresses
For a little extra flair, this fun dress has metal styling and a zipper front. So cute for day to outdoor happy hour! Just add your heels.
Check Price Here
Sundresses are an excellent choice for everyday wear due to their ease and comfort factor.
With so many options available it's easy to find one that suits your individual style and preferences while still keeping you cool during warm days.
So next time you're looking for something comfortable yet stylish for everyday wear, consider investing in a few quality sundresses!
You'll thank us later!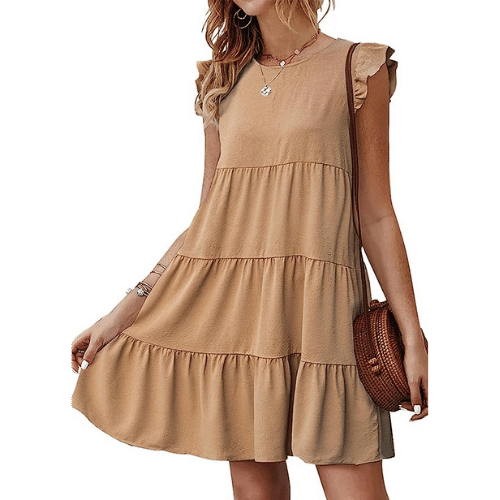 KIRUNDO Ruffle Sleeve Mini Dress
A little sleeve ruffle with tiers makes this dress fun and great for whatever your day brings you. Pair with Havaianas for a great summer look!
Check Price Here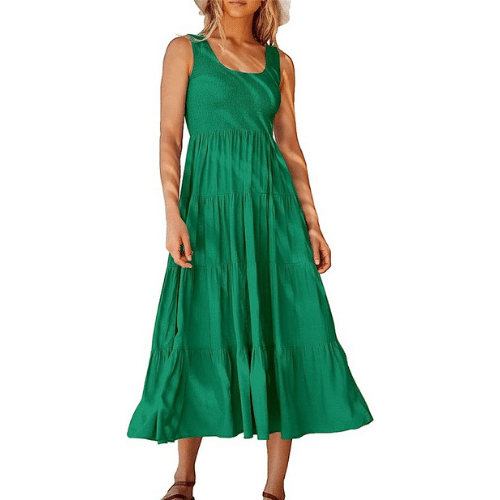 ANRABESS Smocked Sundress
Reviewers love this dress calling it flattering and comfy. We love this vibrant shade!
Check Price Here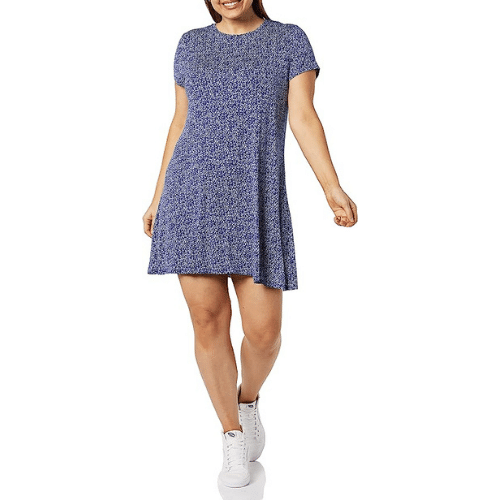 Amazon Essentials Women's Short-Sleeve Scoop Neck Swing Dress
Sometimes only a great tee dress will do! Amazon Essentials does a great job with this beauty, available in 24 shades from sizes xs to 6X, perfect for everyone!
Check Price Here
And before you go, did you get a chance to sign up for our newsletter? Go ahead, it'll only take a sec and you'll never miss a frilly fun fab post!!
We only recommend products we love and think that you will too. We may receive a portion of sales purchased from this article that was written by our Frilly team.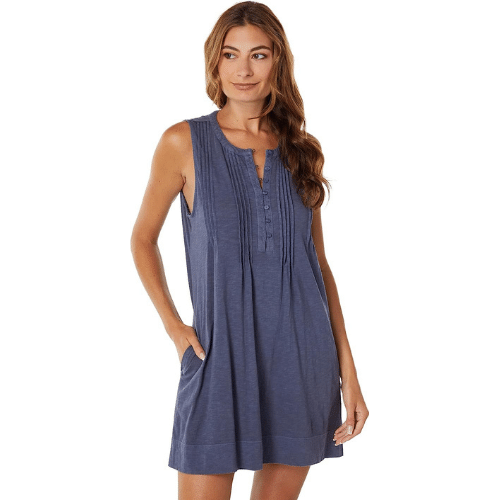 Enjoy the shop!!!