From the streets to the beaches, Havaianas sandals are the perfect choice for making a statement.
And right now, in time for Carnival these iconic sandals that come in a variety of colors, styles, and sizes, are on sale so you can find the perfect pair for your look, and save some cash!
Step out in style with this exclusive sale from February 17th until February 25th and make a statement with a pair or two or three!!
But hurry it will be over before you know it!
About
Embraced and treasured by beach-goers all over the world, Havaianas have become synonymous with fun in the sun since 1962!
This Brazilian brand's iconic rubber sole flip flops are designed and made exclusively where they were born - Brazil.
With regional offices spanning four continents, it's no surprise that more than 252 million pairs of Havaianas find their way onto toes every year – brightening up summer wardrobes far beyond its homeland.
They are available in select retail stores worldwide or you can simply click your shoe of choice, add to your bag and your new flip flops or sandals will arrive to you in know time- no need to go to market!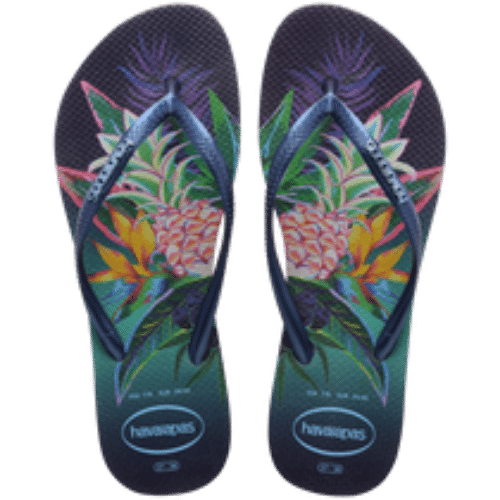 Slim Tropical Flip Flops
Tropical in blue, great styling and Havaiana comfort!
Check Price Here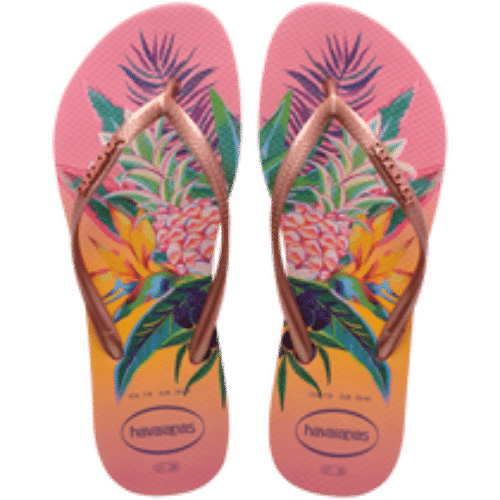 Slim Tropical Flip Flop
Tropical pink, an of the moment color will have you styling!
Check Price Here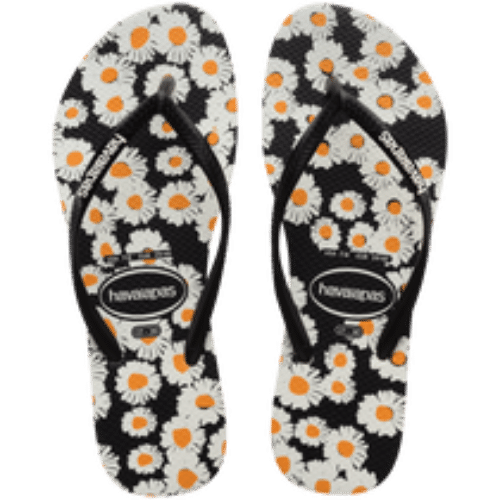 Slim Daisy Flip Flops
How cute are these daisy flip flops? Can't you see yourself wearing everyday???
Check Price Here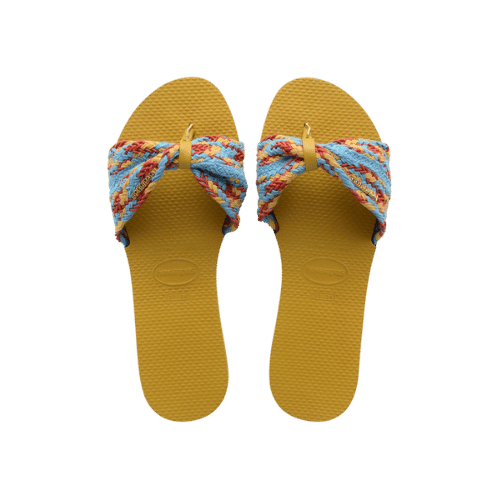 You St. Tropez Mesh Sandals
Check Price Here
Comfort and Quality
At Havaianas, they pride themselves on providing the utmost comfort and quality sandals.
These sandals are crafted with a special rubber sole and a soft cushion footbed to ensure maximum comfort, while also providing superior quality that you can trust.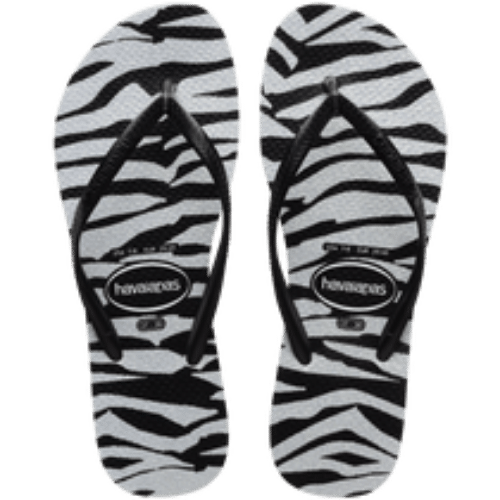 Slim Animals Glitter Flip Flops
Animal prints are always in style! Pair with denim shorts for a fun summer afternoon look!
Check Price Here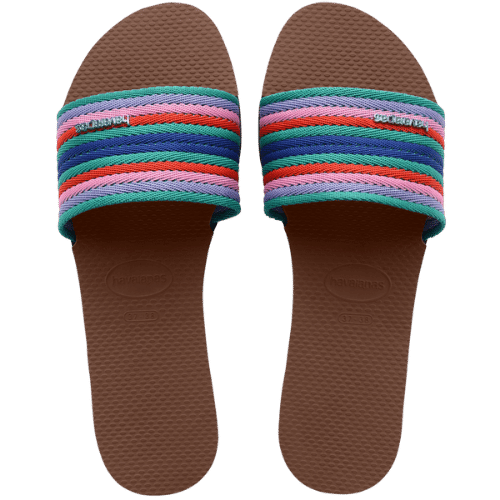 You Malta Mix Sandals
Striped slides will give a pop of color to your basic outfits. Try with beige to add that pop!!
Check Price Here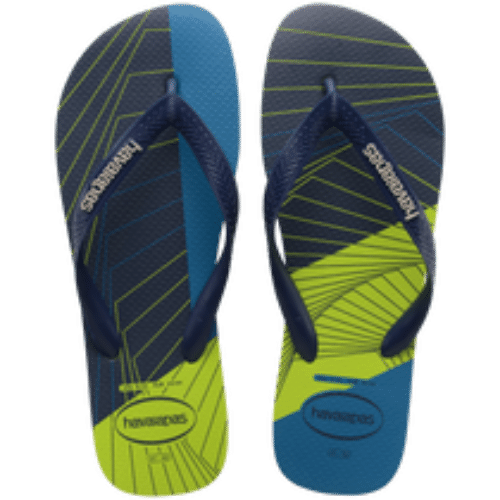 Trend Flip Flops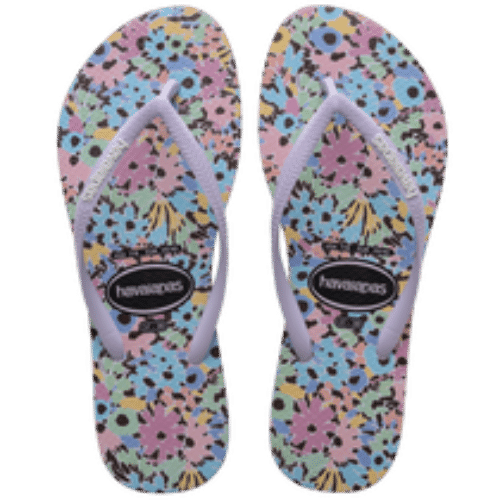 Slim Floral Romantic Flip Flop
Sweet floral is a sweeter lavender. Try pairing with a maxi skirt and tee outfit!
Check Price Here
On-Trend Styles
Be sure to make a statement this Carnival with on-trend styles.
The sandals come in a variety of colors, patterns, and textures, so you can find the perfect pair for your look.
Whether you're looking for a subtle and classic pair or a bold and daring style, we've got you covered.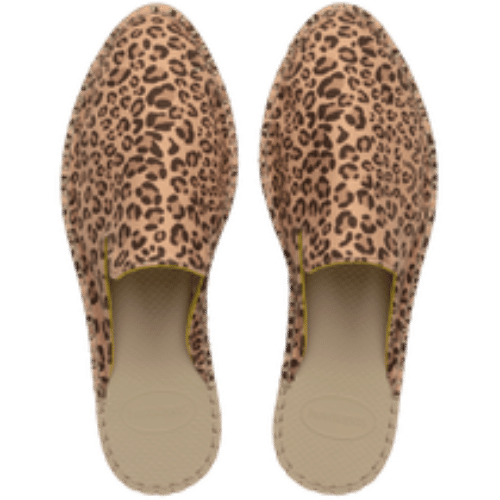 Mule Loafer
Talk about fun - check out these sweet loafer mules! Comfy and stylish paired with denim on denim!
Check Price Here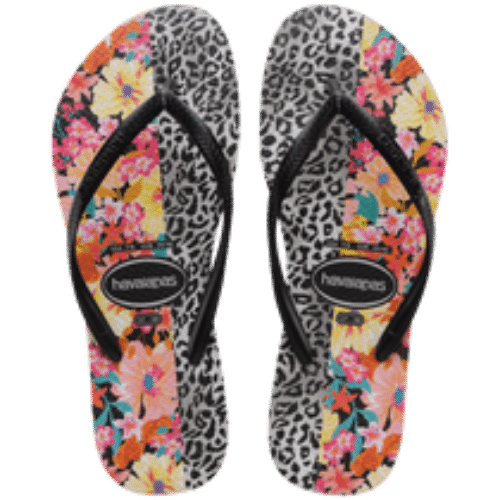 Slim Mixed Print Flip Flops
Animal print plus tropical florals make for a statement flip flop! A personal fav, wear with a tube top and shorts for summer fun!
Check Price Here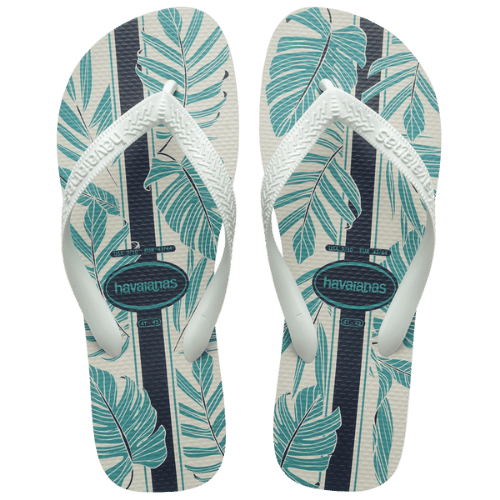 Aloha Flip Flop
Say Aloha to style with this sweet white sandal. Pair with your new white swimsuit for a frilly fab beachside or poolside look!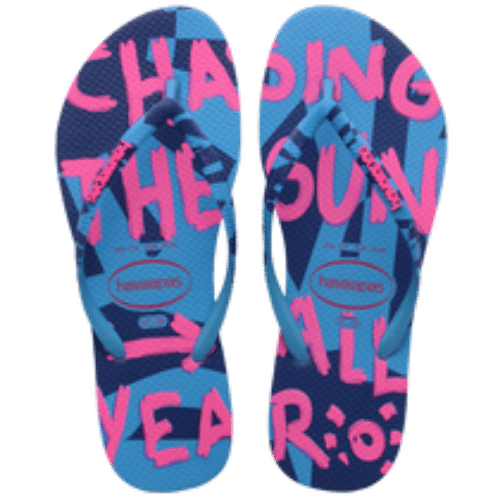 Slim Summer Flip Flops
An ode to summer will have you styling. Wear with jeans, shorts, skirts, or even as slippers around the house - you get it, now pick up a pair!!
Check Price Here
And before you go, did you get a chance to sign up for our newsletter? Go ahead, it'll only take a sec and you'll never miss a frilly fun fab post!!
We only recommend products we love and think that you will too. We may receive a portion of sales purchased from this article that was written by our Frilly team.
Happy shopping!!