You've heard it, or thought it before— "Beige is boring."
No, no, no it doesn't have to be!
Beige can be the perfect color for an outfit and can easily be made more interesting with the right accessories.
Beige is one of those neutrals that compliments all skin tones, so learning a few simple tricks to bring varying shades of beige from boring to frilly fab is detailed for you!
Here are a few ways to make sure your outfit isn't boring but is instead stylish and chic.
Everyday Errands or Work From Home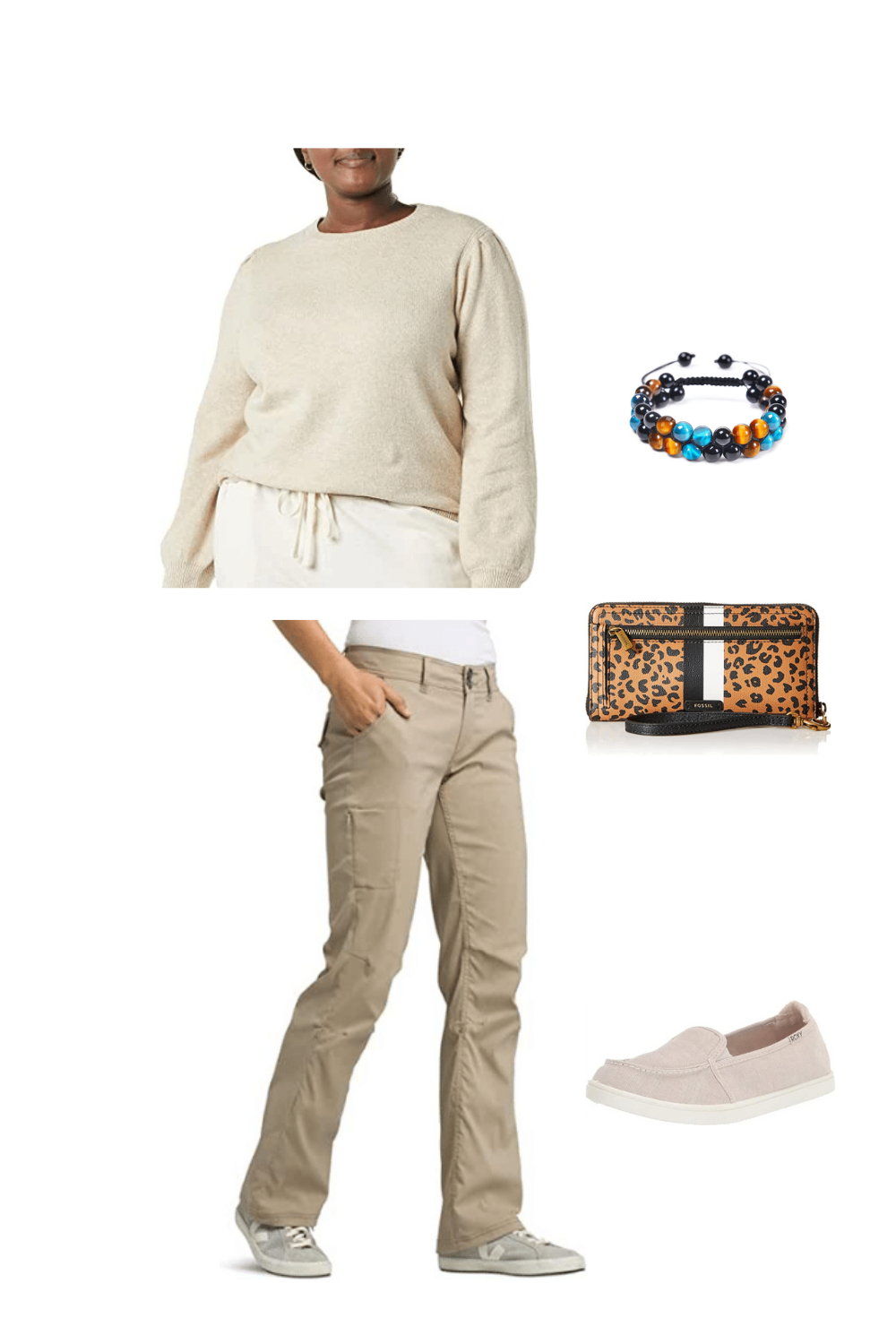 Amp up Your Accessories
The easiest way to add interest to your beige not boring outfits is by playing with accessories.
The idea is to contrast the beige tones of your outfit with bright colors or bold prints.
A few ideas include pairing the beige outfit with colorful scarves, statement jewelry, and vibrant handbags.
Even if you're just wearing a basic beige t-shirt and jeans, adding one of these statement accessories will instantly upgrade your look.
Lunch with the Girls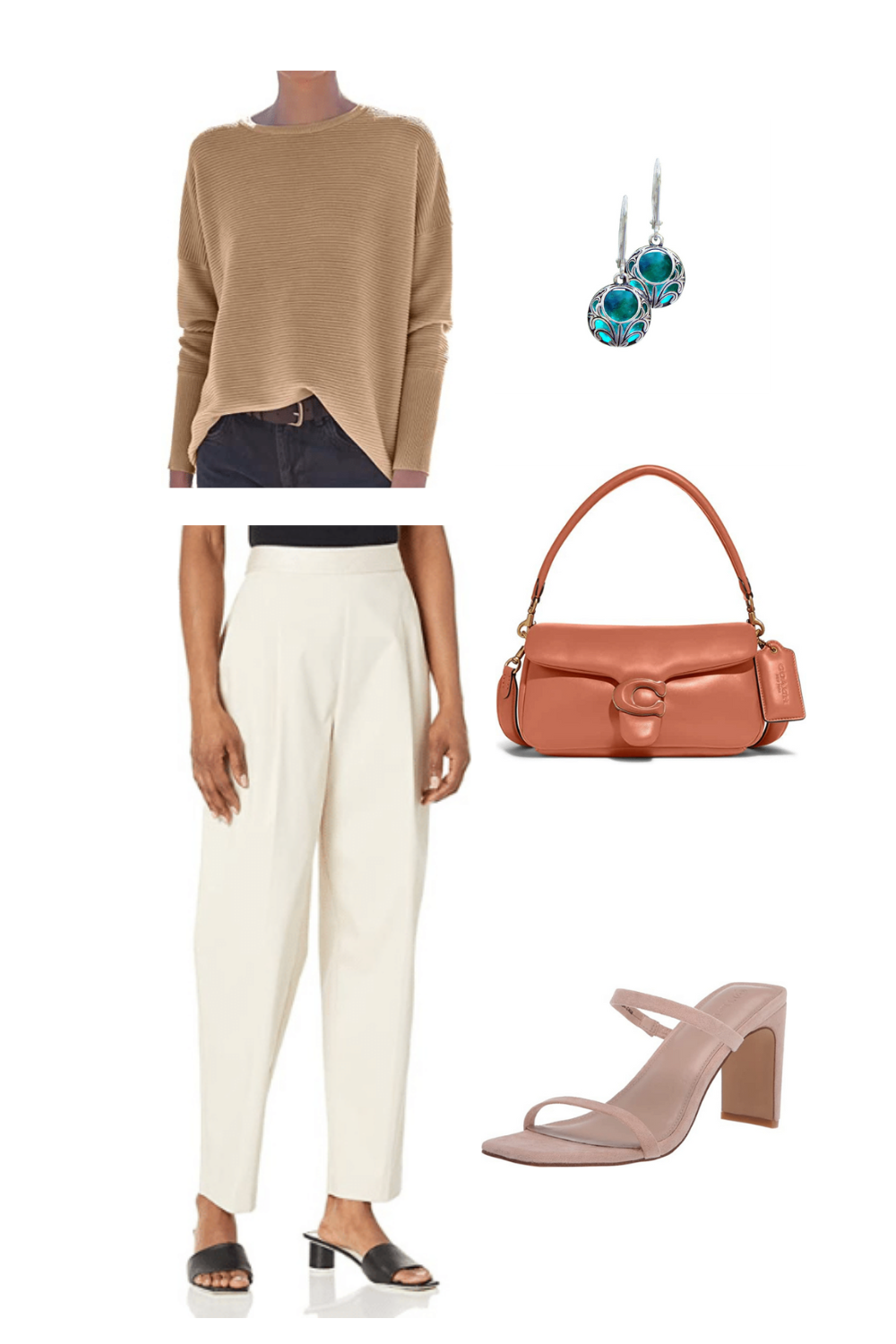 Mix Textures and Fabrics
Another great way to liven up an all beige outfit is by mixing different textures and fabrics together.
For instance, you could pair structured trench coats in beige with silk skirts in cream or ivory.
Or if you're wearing a simple natural fabrics tank top in taupe, add some texture by pairing it with cream linen pants.
By combining different materials, you'll create an eye-catching look that's anything but boring!
Power Walk or Power Shopping
Choose the Right Shoes
Shoes are always an important part of any outfit but when it comes to neutral colors like beige, they become even more essential for creating visual interest.
You can either choose shoes in bright colors or opt for unique silhouettes like mules, loafers, or ankle boots that will draw attention to your feet while still keeping the overall look subtle and sophisticated.
Stroll in the Park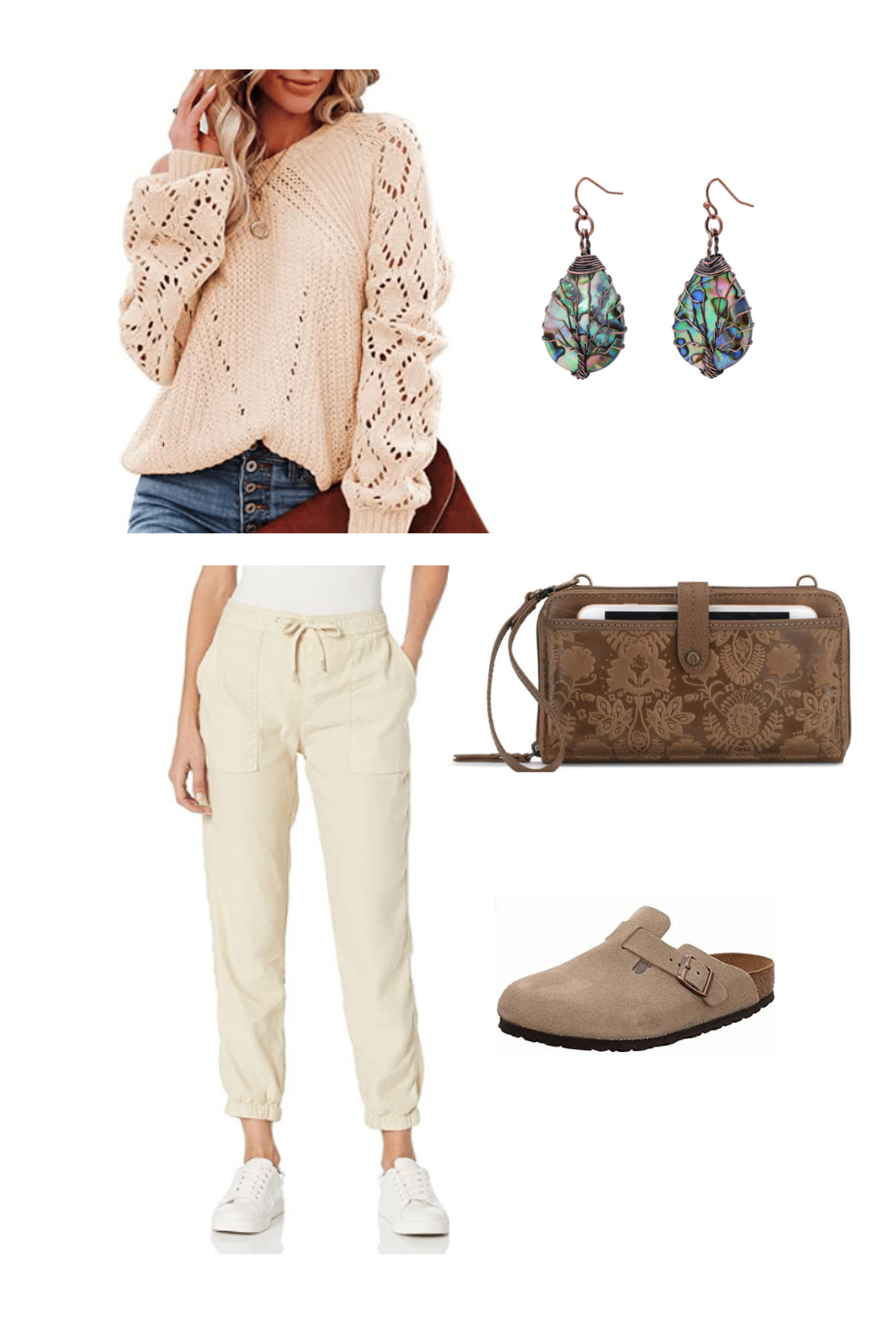 With just a few simple tweaks here and there, you can take an ordinary outfit—even one in something as dull as beige—and turn it into something spectacular!
Whether it's through the use of accessories, texture play, or statement shoes, there are plenty of ways to add life back into your wardrobe without having to sacrifice comfort or style.
Sunday Brunch with the Crew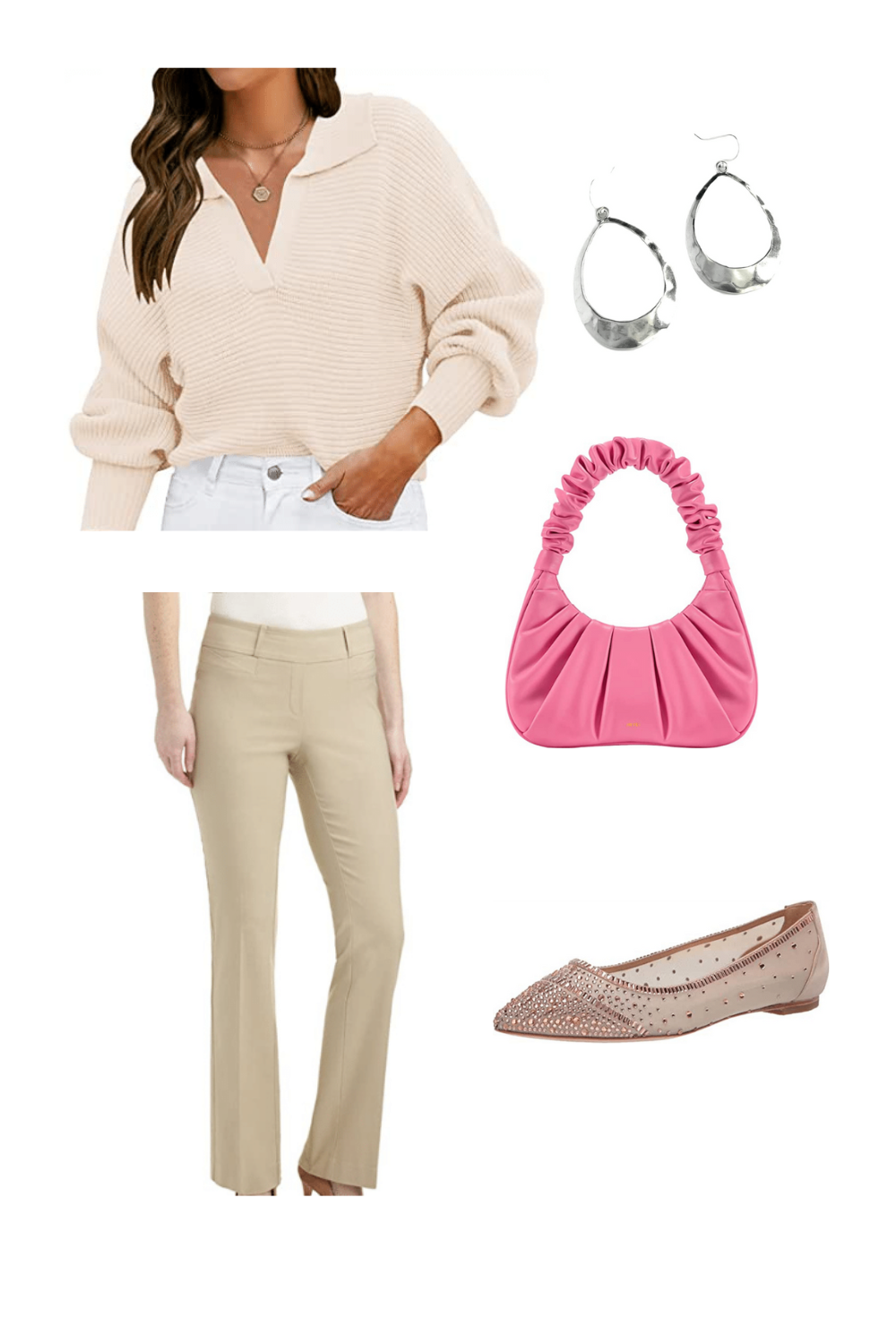 Beige is skin tone friendly and a great way to transition from winter to spring and again from summer to fall.
So go ahead—take those basic neutrals from bland to beautiful with ease by trying out our tips for ways to wear beige!
We only recommend products we love and think that you will too. We may receive a portion of sales purchased from this article that was written by our Frilly team.
Happy shopping!!