Glancing down at your weather app and the dreaded forecast is for downpours all day.
The rain may put a damper on your plans, but it doesn't have to ruin your look.
With the right accessories and pieces of clothing, you can create stylish outfits for the next rainy day.
Read on to see our picks for rainy day outfit ideas that you can try wearing when the skies are gray and dreary.

Practicality Meets Style with Rain Boots
When it's pouring outside, rain boots are an absolute must-have item. While they're often associated with children's attire, modern rain boots come in a variety of fashionable styles that will keep your feet dry and chic at the same time.
Look for boots with bright colors or black ankle boots that appear to be everyday styles, but have water-resistant construction.
There are even sneakers that are water-repellant - who knew???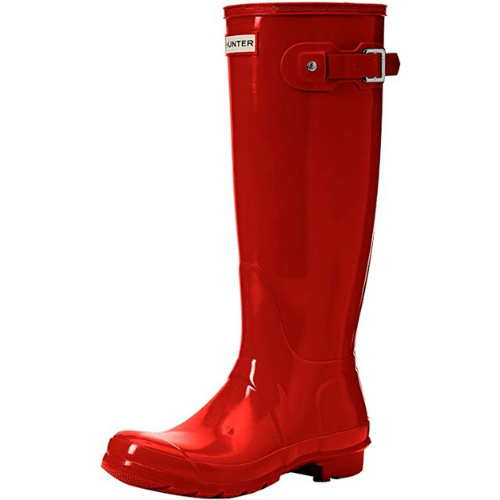 Hunter Women's Original Tall Rain Boot
Hunter boots have been around since 1956 for a reason - they are hands down the best rain boots available. Yes, you deserve them - available in over 20 shades from classic to bold.
Check Price Here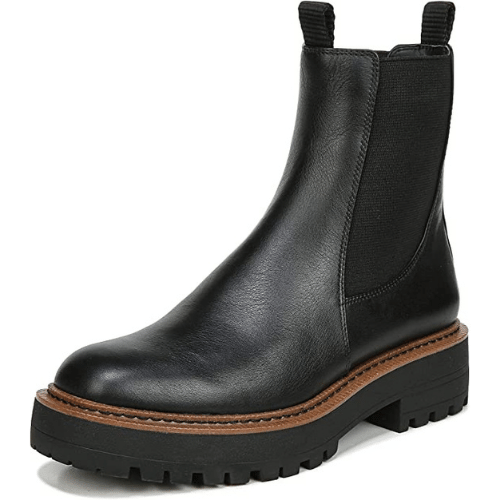 Sam Edelman Women's Laguna Boots
Are you wondering why these great leather Chelsea boots are here??? They're waterproof!! Incredible style and utility, a perfect pair!
Check Price Here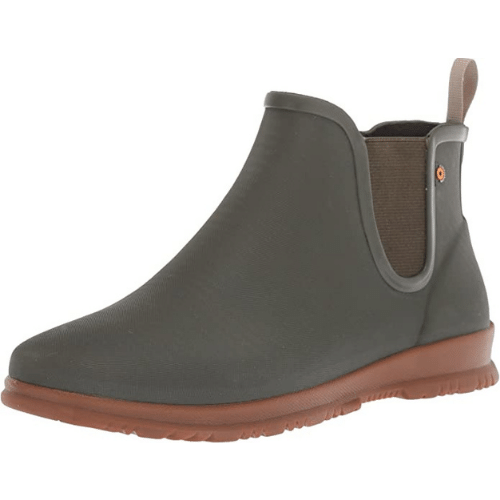 BOGS Women's Sweetpea Ankle Waterproof Rain Boot
Easy pull on rubber boots with stay dry wicking interiors. Reviewers love their comfort and style!
Check Price Here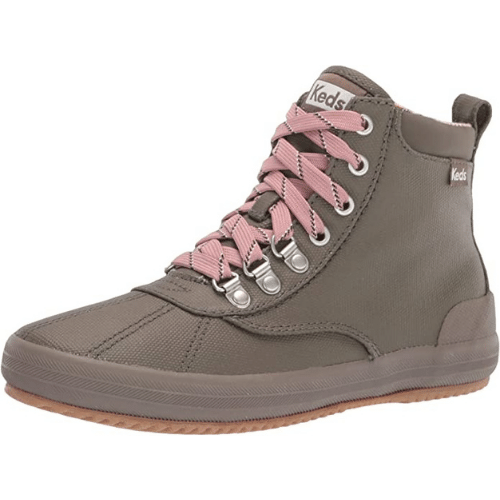 Keds Women's Scout Boot Splash Canvas Ankle
Water and stain resistant with rubber soles, these sneaks will be your best bud during rainy weather! Available in 3 great shades.
Trench Coats Aren't Just For Men
A classic trench coat is always an ideal option when it's raining outside—your go-to denim jacket will get soaked, and it and have you feeling miserable - provides coverage from head to toe while also looking polished and sophisticated.
You can even opt for a bright color or bold pattern so you won't blend into the background during those dreary days.
Pair it with jeans and a white top or even a dress underneath to really elevate your look.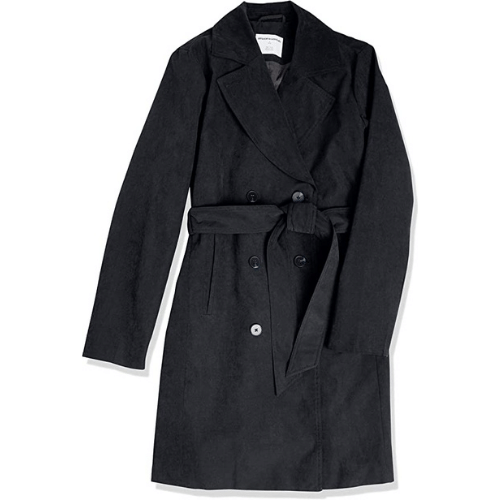 Amazon Essentials Women's Relaxed-Fit Water-Resistant Trench Coat
Classic styling made with water repellant fabric this coat is going to keep you dry and looking amazing! Available in 4 colors.
Check Price Here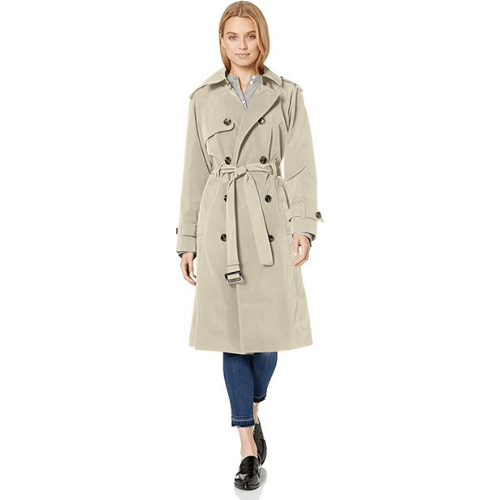 London Fog Women's 3/4 Length Double-Breasted Trench Coat with Belt
Double breasted trench in stone or black is a timeless piece that will elevate your look if it's raining or not!
Check Price Here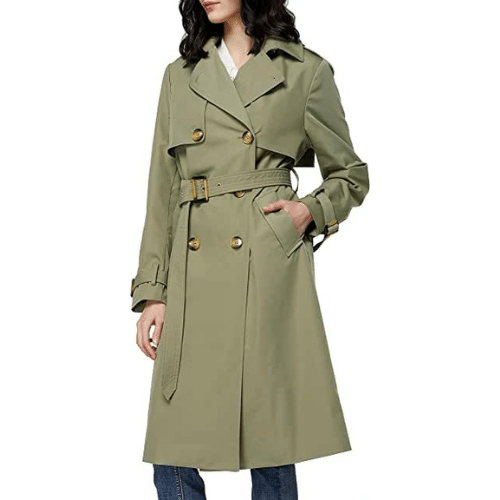 Orolay Women's 3/4 Length Double Breasted Trench Coat
Classic styling in six great colors. Another great option with hundreds of 5 star reviews!
Check Price Here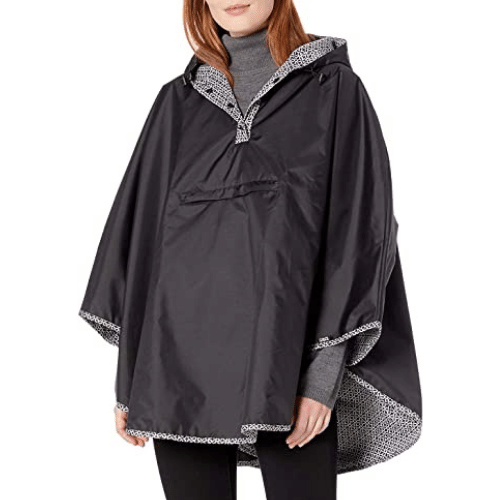 totes Women's Reversible Rain Poncho
This is a great option to add to your wardrobe. Simple lines and a fun contrasting inside will keep you dry and make you happy!
Check Price Here
Office Ready Looks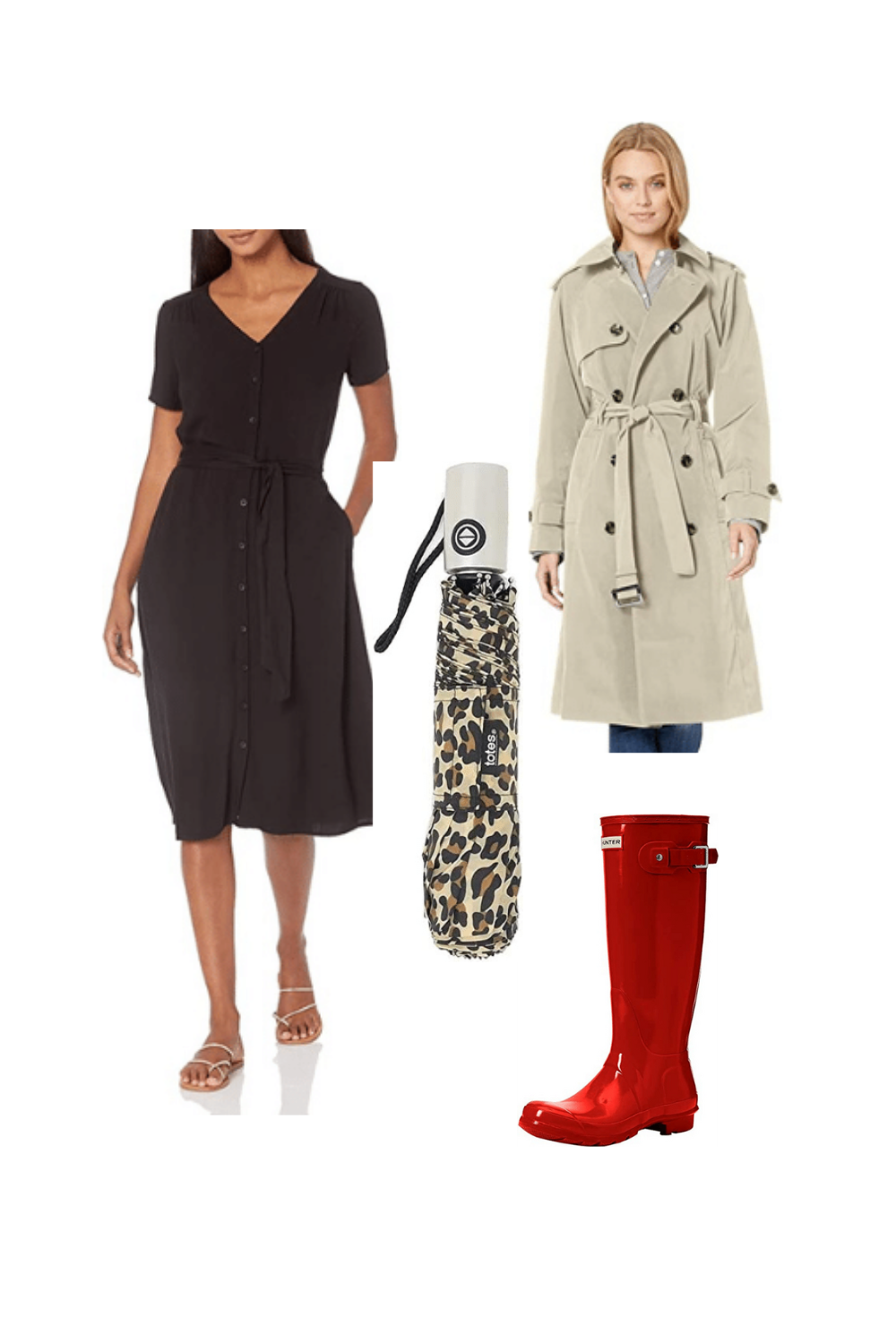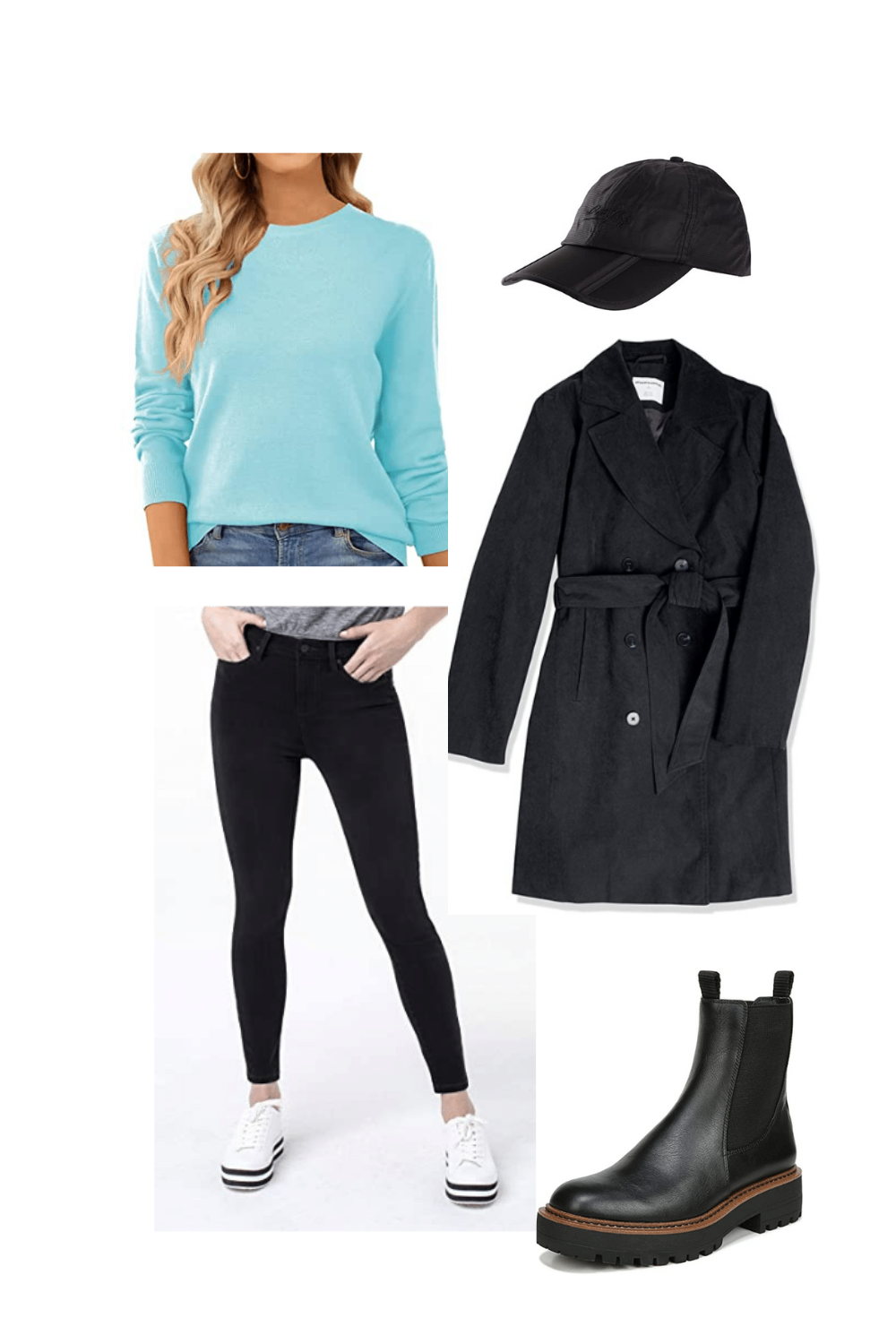 Cute Indoor Looks
Leaving the house not required?
There's no reason you need to stay in your PJs all day!
Especially if you have a Zoom meeting!
You don't have to get super dressed either.
Try this fab cotton sweater with a jogger outfit. It'll keep you comfy from the damp weather, but not overheated.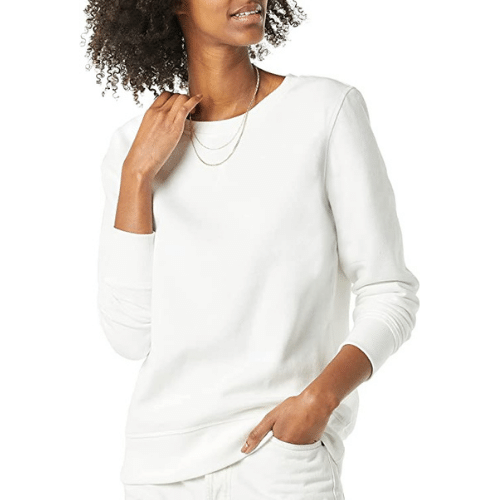 Amazon Essentials Women's French Terry Fleece Crewneck Sweatshirt
Upgraded sweatshirt in a slimmer, flattering style. Available in over 30 shades, this will keep you cozy and looking good!
Check Price Here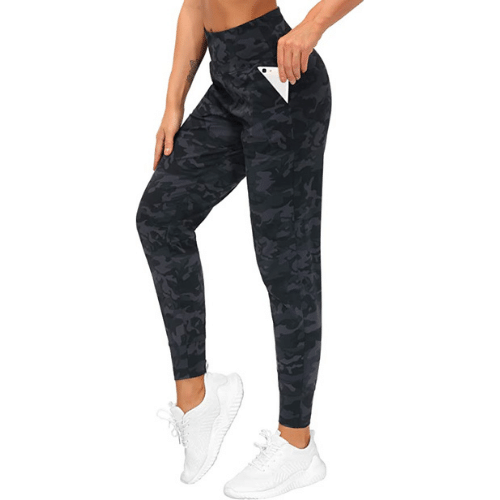 THE GYM PEOPLE Women's Joggers Pants
Tapered leg styling, these will be your new go to joggers. With thousdands of 5 star reviews and 15 colors, you're sure to find your favs!
Check Price Here
Or you can always opt for a striped top and black leggings.
Either way, you'll look put together and be ready to head out when the weather clears!
Need to dash out - add a poncho and rain footwear!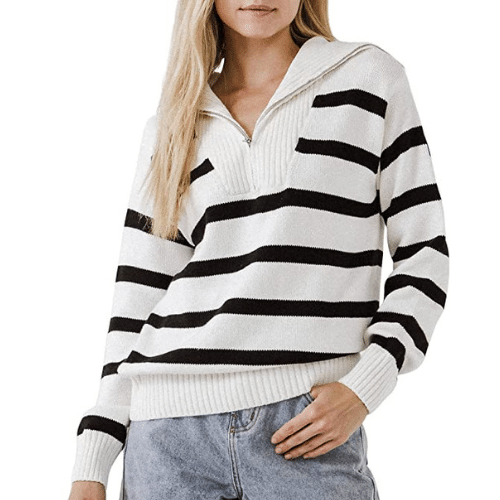 English Factory Women's Striped Knit Zip Pullover
Classic stripe sweater with a fun trndy zip will keep you cozy and stylish on rainy and sunny days!!
Check Price Here
Ewedoos High Waisted Leggings with Pockets
These leggings have tens of thousands of 5 star reviews!! With 5 pockets you'll be able to run errands without a purse - perfect for indoor and outdoors!
Accessorize Accordingly
Don't forget that accessories can make all the difference in any ensemble.
An umbrella is essential if you don't want to get caught in the rain; opt for one in a fun print, like animal print or floral for an unexpected pop of color on a dreary day.
A hat is also another great way to keep you dry when it's pouring rain—choose a water-resistant style or wear a water-resistant baseball cap.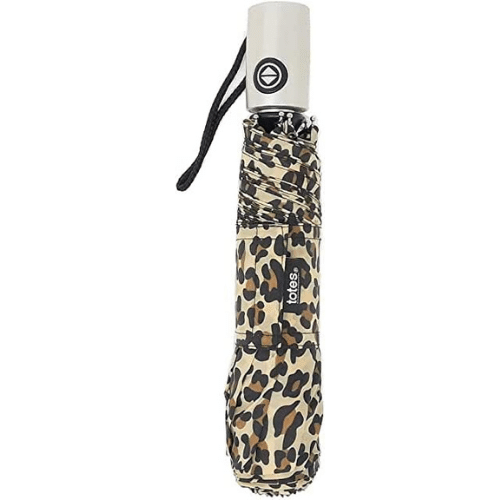 Totes NeverWet technology, Auto Open Auto Close, Leopard 43" arc Umbrella
Easy open, easy close and great styling, totes are the best! This compact foldable deserves a place in your car and tote bag. Twelve great color combos and thousands of 5 star reveiws.
Check Price Here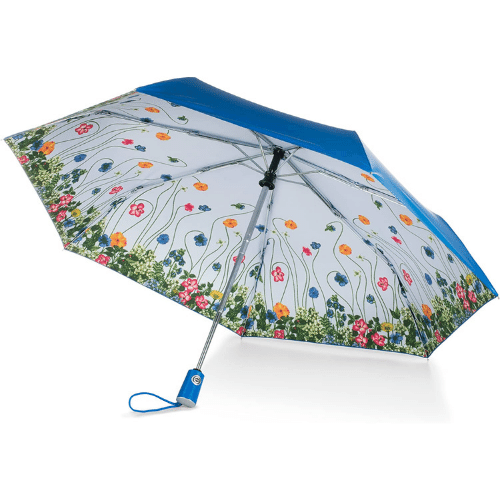 totes Under Canopy Print Auto Open Close Umbrella
Large styling for when you need to be dry. When you look up, you'll think the rain stopped!! Avalable in 4 fab colors.
Check Price Here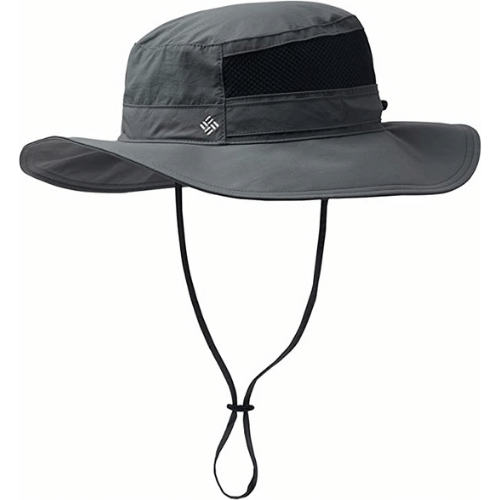 Columbia Unisex Bora Bora Booney Fishing Hat
Moisture wicking and UV properties gives this hat a reason to be in your wardrobe. Available in 27 fun colors!
Check Price Here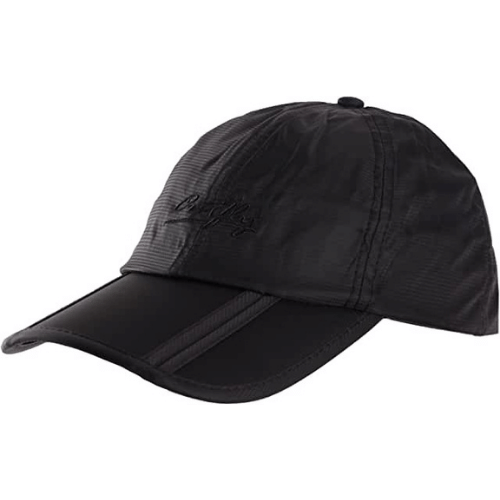 Sumolux Women Waterproof Quick-Drying Collapsible Portable Hat
Disguised as a baseball cap, this collapsible hat is waterproof!! Yes, get one to leave in your car and another for your tote bag!! Comes in 11 colors.
Check Price Here
Rainy days don't have to mean staying indoors all day—with these cute rainy day outfits, you can be ready for anything Mother Nature throws your way! Whether you're feeling adventurous and daring or just want something simple yet classic, there are outfit ideas here for everyone who wants their rainy day outfits to stand out from the rest.
So, go ahead – let it rain! Show off your rainy day outfit no matter what the weather might be like outside!
And before you go, did you get a chance to sign up for our newsletter? Go ahead, it'll only take a sec and you'll never miss a frilly fun fab post!!
We only recommend products we love and think that you will too. We may receive a portion of sales purchased from this article that was written by our Frilly team.
Happy shopping!!
leather pants