You're probably dreaming of spring, and with it, some bright and cheerful fashion.
One of this season's must-haves: white flare jeans for women.
This classic silhouette is timeless yet modern, making them a versatile staple in your wardrobe that you can wear over and over again.
We've did a filter of the thousands of white jean flares out there, read the reviews, asked what everyone is liking (and wearing), and narrowed it down for you.
Ready to upgrade your spring look?
Here's what you need to know about white flare jeans for women.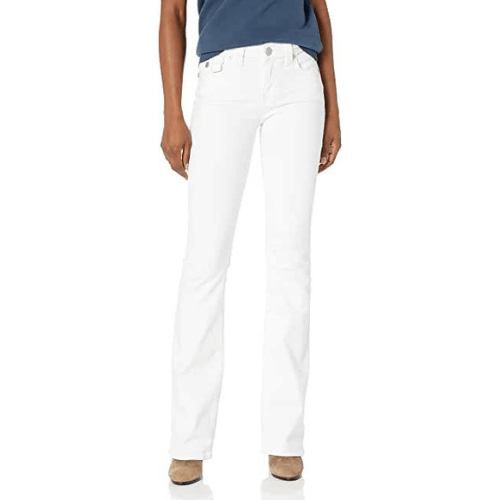 True Religion Women's Becca Mid Rise Bootcut Flap
Mid-rise white jeans with a flare, these are retro 70's style and made with mostly cotton with just a touch of stretch, giving you an amazing fit. Great styled with tees, tanks or try a flowery top on a gorgeous spring day!
Check Price Here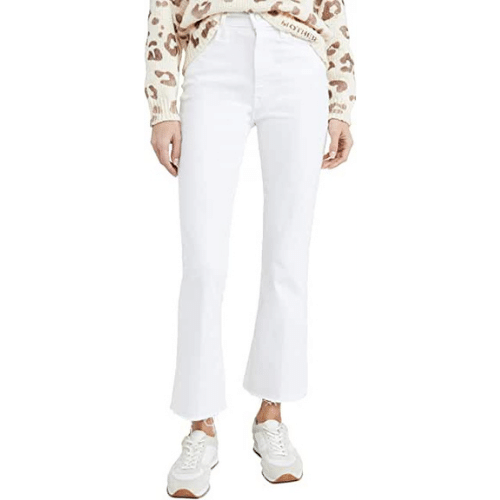 MOTHER Women's The Hustler Ankle Fray Jeans
The reviews are stellar! Hands down, every review there is a site that "these are the most comfortable and flattering jean ever". I think that's reason enough - add to bag now!!
Check Price Here
White flare jeans for women first became popular during the 70s but since then have evolved in many different ways.
Nowadays, these pants come in all sorts of styles like high-waisted, cropped, and flared as well as different fits such as skinny or baggy. Regardless of style, they come in every size and these jeans are sure to be one of your go-to pieces when you want an effortlessly sophisticated look that works with any outfit.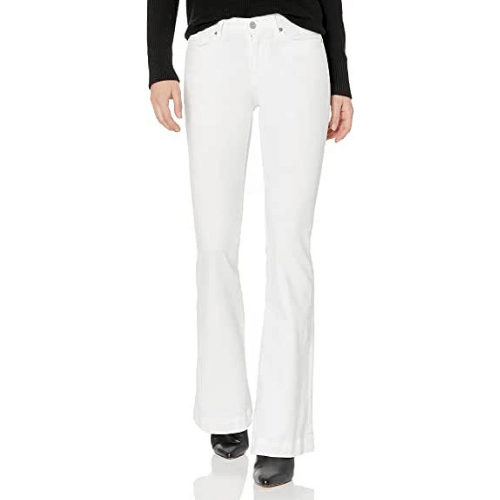 7 For All Mankind Womens Flare Wide Leg Jean
Iconic flare jean with contoured waistband for a curve hugging fit. A great pair to wear with a tank and a long cardi duster!
Check Price Here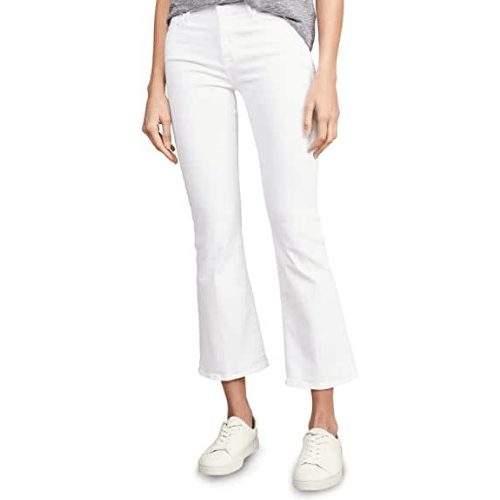 FRAME Women's Le Crop Mini Boot Cut Jeans
Love the Frame collection and especially love these cropped flares! These are going to be your spring/summer go-to's with your fav sneaks.
Check Price Here
The best thing about white flare jeans for women is that they go with absolutely everything!
Depending on how you style them, they can create looks suitable for both day and night.
For a more casual look try pairing them with a basic tee or tank top and sandals or flats.
If you want something more elegant then add a floral blouse and heels—you'll be ready to rock whatever occasion comes your way!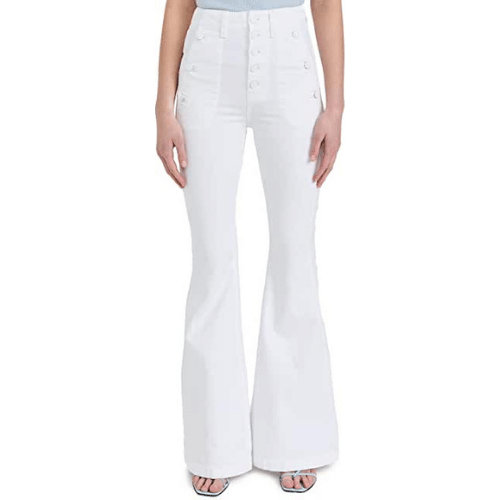 7 For All Mankind Women's Portia Megaflare Jeans
It's all in the details! Aren't the buttons great!! These totally fun extra wide flares need to go home with you - click the link and they'll ship to you in no time!
Check Price Here
Not only are white flare jeans incredibly stylish but they're also incredibly comfortable too!
Most have some stretchy fabric makes them perfect for all kinds of activities such as running errands or going out dancing with friends!
Plus, the loose fit allows room for movement so you don't have to worry about feeling restricted while wearing them.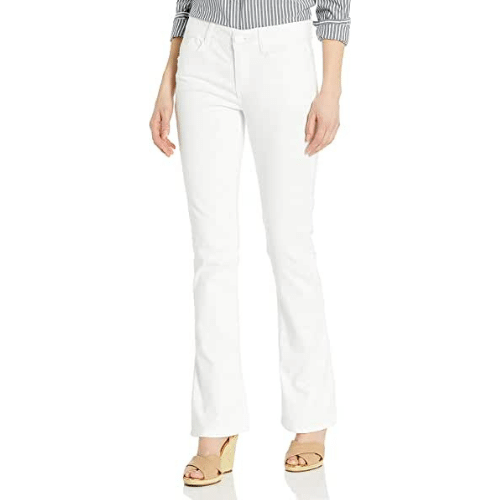 Democracy Women's Ab Solution Itty Bitty Boot
If the subject of flares doesn't have you sold, then try these entry level flares! A little flare with Democracy's amazing fit with built in slimming panels wil warm you to the trend!
Check Price Here
If you're looking for a new essential piece of clothing this season then add some white flare jeans for women to your wardrobe!
These timeless pants can be dressed up or down depending on the occasion so you can always look your best regardless of where you're headed next!
Find the perfect pair today and get ready to rock the town from morning 'til night in effortless sophistication.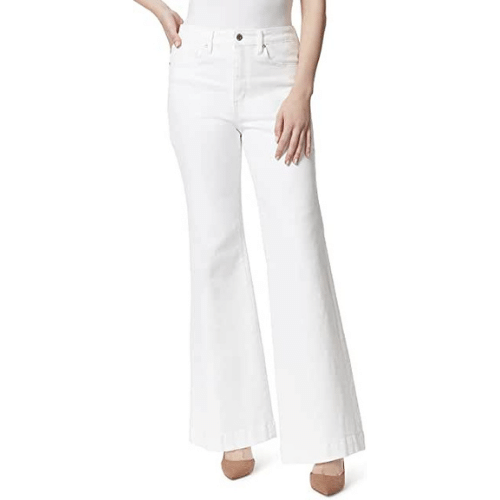 Jessica Simpson Women's True Love Trouser Wide Leg Jean
Trouser styling with a wider leg is perfect for all of your going out needs! Try them for your next brunch!
Check Price Here
And before you go, did you get a chance to sign up for our newsletter? Go ahead, it'll only take a sec and you'll never miss a frilly fun fab post!! And did you see the final sale ad below- Havianas is having some amazing deals click on the link to get your new summer flip flops with the amazing style of Havianas!
We only recommend products we love and think that you will too. We may receive a portion of sales purchased from this article that was written by our Frilly team.
Happy shopping!!