Just when you thought it was safe to put away your tube tops, they're back.
The tube top—a classic 90s staple—has made a triumphant return to the fashion world and is now available in various styles, colors, and fabrics.
But what makes this beloved garment so special?
Let's take a look at why cute tube tops are a must-have for any woman's wardrobe.
A Versatile Piece of Clothing for All Occasions
The beauty of the tube top lies in its versatility.
It can be dressed up or down depending on the occasion and can be worn with virtually anything.
For an everyday look, pair it with jeans or shorts and sneakers.
For a more elevated dress, pair it with trousers or a midi skirt for an effortless yet sophisticated look that is sure to turn heads.
Need to be a little more covered? Add an oversized shirt.
Tube tops come in a variety of colors and patterns so you'll always have something new to wear.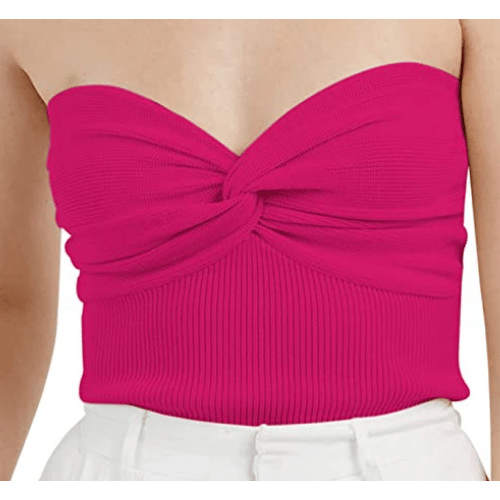 MISSACTIVER Twist Front Knitted Tube Top
Cute and fun in 15 summer shades - we're sure you'll find at least one for summer outings! Runs a little small so size up.
Check Price Here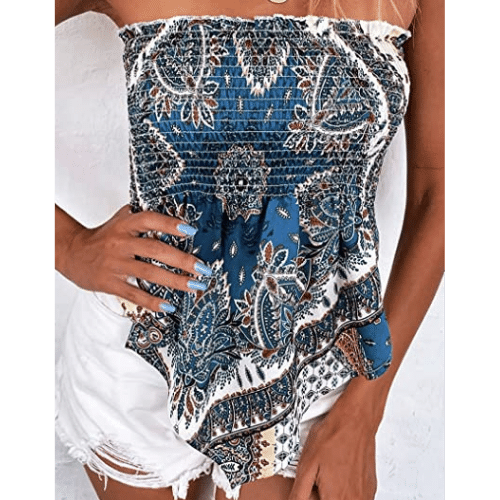 Floerns Women's Floral Print Tube Top
Reviewers love the flattering fit - that garners tons of compliments! Pick up yours in one of three patterns!
Check Price Here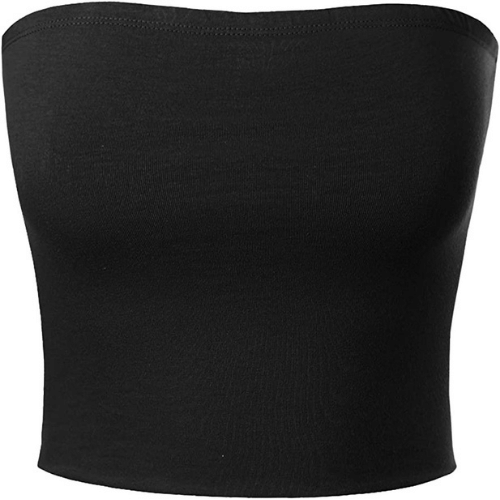 MixMatchy Tube Top
Not your basic black! This fab tube will go with everything from jeans, shorts or skirts. Also in 47, yes, colors and prints.
Check Price Here
Flattering Fit & Fabrics
Tube tops are designed to flatter every body shape while still being comfortable enough to wear all day.
They come in various fabrics like cotton, linen, and even silk which make them perfect for hot summer days when you want to stay cool and stylish at the same time rather than overheating in a shirt!.
These tops are the perfect pairing for weekend wear, beach wear, and outdoor time when the weather sizzles.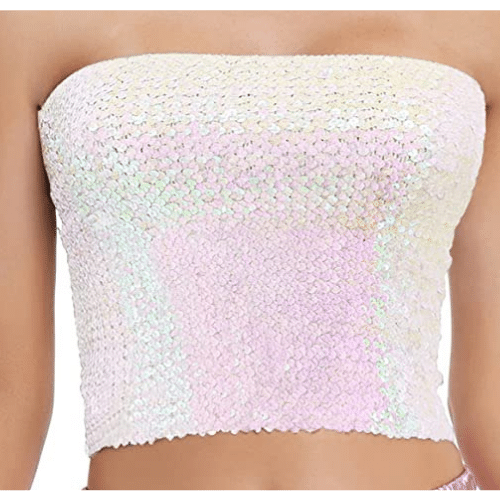 Sparkly Sequin Mermaid Crop Top
Don't you just love sparkles?? Shine on you beautiful mermaid in this sweet tube top. Wear it on a hot summer date and you will turn heads!
Check Price Here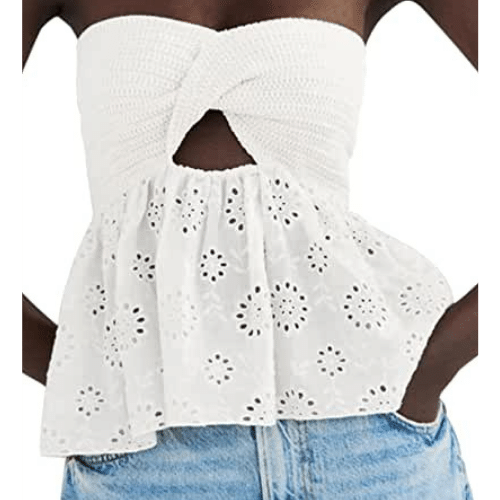 MISSACTIVER Twist Knot Knit Tube Top
This will be your new go to this summer. Sweet tube with eyelet detail is a perfect match for shorts, capris and skirts!
Check Price Here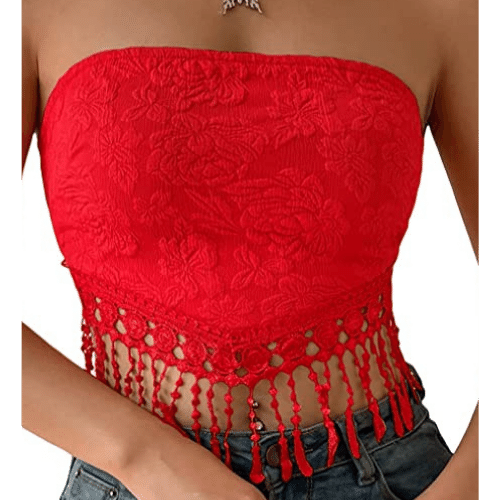 MakeMeChic Boho Floral Jacquard Tassel Crop Tube Top
Don't you love this boho tube with fringe!! Great for a night of outside fun!!
Check Price Here
The tube top is an essential piece for any woman's wardrobe as it can be dressed up or down depending on the occasion.
It is comfortable enough to wear all day while still remaining flattering for every body shape.
With so many styles, colors, and fabrics available today, there's sure to be one that fits your style perfectly!
So go ahead, click the links, shop your favs, and add this classic piece of clothing to your wardrobe rotation—you'll be so happy you did!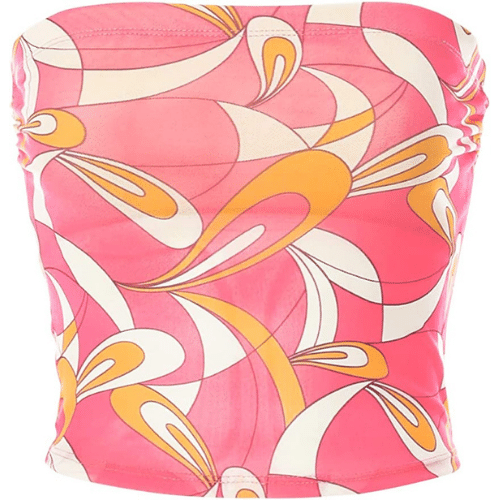 MixMatchy Side Shirring Scrunched Double Layered Tube Top
Hot pink print in a tub top with a shelf bra!!! Yes, you must get this - also comes in a huge array of colors and prints!!
Check Price Here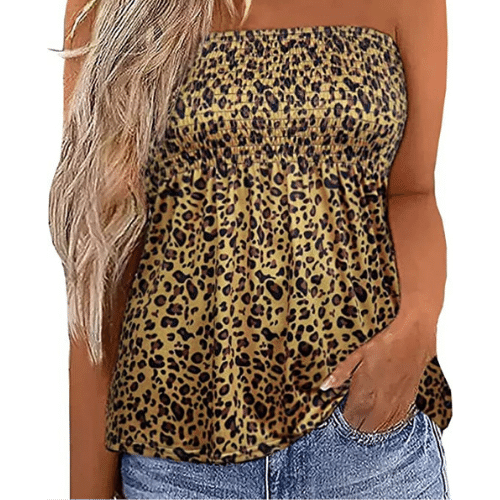 Yuaelria Striped Strapless Bandeau Tank
Fab print in a carefree style, and super soft fabric. Comes in 12 summer prints!
Check Price Here
KAMISSY Tube Top Flower
Isn't this adorable??? How great would this be for an outdoor brunch?? Comes in 4 shades to corrdinate with your bottoms!!
Check Price Here
And before you go, did you get a chance to sign up for our newsletter? Go ahead, and join our community, it'll only take a sec, you'll have access to our finds,  and you'll never miss a frilly fun fab post!!
We only recommend products we love and think that you will too. We may receive a portion of sales purchased from this article that was written by our Frilly team.
Happy shopping!!