Prepare yourself for the season ahead—the season of timeless style and effortless elegance.
Introducing a shoe that has been around for centuries, yet remains as relevant today as it did back in the 1800s—the Mary Jane flat.
This classic shoe is the perfect accessory to complete any look this spring.
Whether you're running errands or heading out on the town, these popular flat Mary Jane shoes will keep you looking chic and stylish all season long.
Let's take a closer look at why Mary Jane flats should be your go-to shoes every time this spring.
The Versatility of Mary Jane Flats
One of the best things about Mary Jane flats is their versatility.
They come in many styles and colors, so there's something to suit every taste and occasion.
From sleek black leather to bright-colored suede, there are endless options available for any outfit or event.
You can pair them with a dress for a night out or with jeans for a casual day of shopping—these shoes will look good no matter what!
Additionally, they can be dressed up or down with accessories like jewelry, scarves, and hats to create unique looks.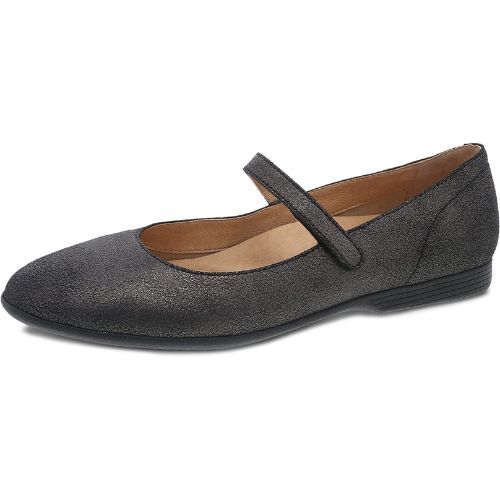 Dansko Women's Lilly Flat - Mary Jane
Gorgeous Mary Jane in metallic graphite, reviewers love these leather flats for their comfort and versatility. Try them with straight leg jeans!
Check Price Here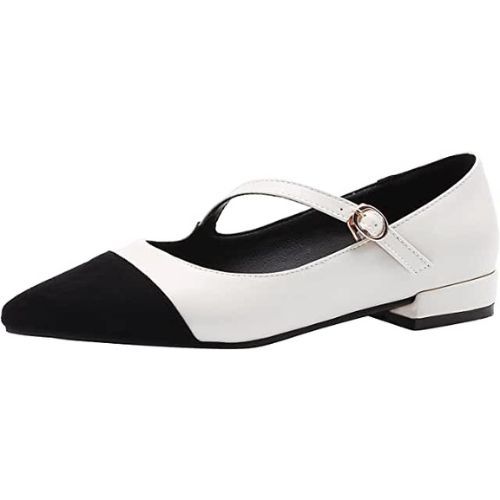 SHODENSE Women Casual Cap Toe Mary Jane Flats
The classic reimagined, part Mary Jane, part ballet flat, this shoe would elevate your legging look!
Check Price Here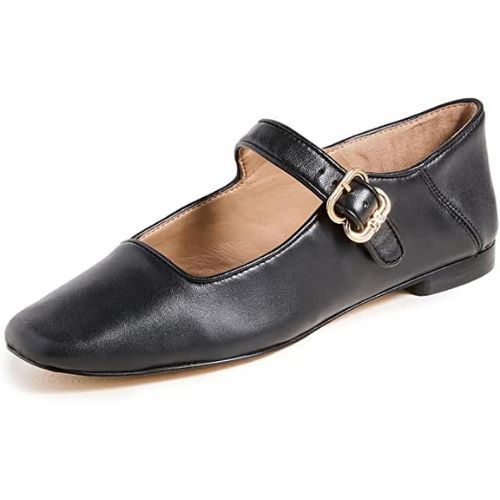 Sam Edelman Women's Michaela Mary Jane Flats
Classic style in classic black. Pair with a black dress for a simple daytime outfit.
Check Price Here
The Comfort Factor
In addition to being fashionable and versatile, Mary Jane flats are also incredibly comfortable.
They have a low heel (or no heel at all) which makes them easy to walk in without compromising style.
The soft sole absorbs shock while still providing plenty of cushioning and support.
And because they come in mixed materials such as leather and suede, you can find ones that are breathable enough to wear during warmer spring days but warm enough for cooler evenings too!
These will be the new mary jane shoes you'll live in!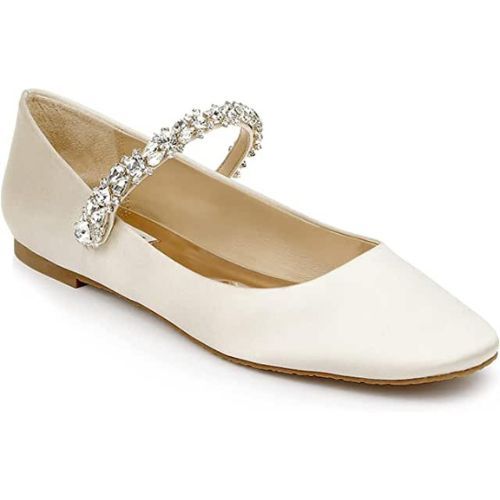 Badgley Mischka Women's Tevin Mary Jane Flats
Who doesn't love sparkles??? These sweet MJ's would go as fab with denim as a great spring dress!
Check Price Here
JBU Wildflower Mary Jane Flats
Aren't these sweet? They're perfect for a long day out shopping, super comfy and tons of 5 star reviews!
Check Price Here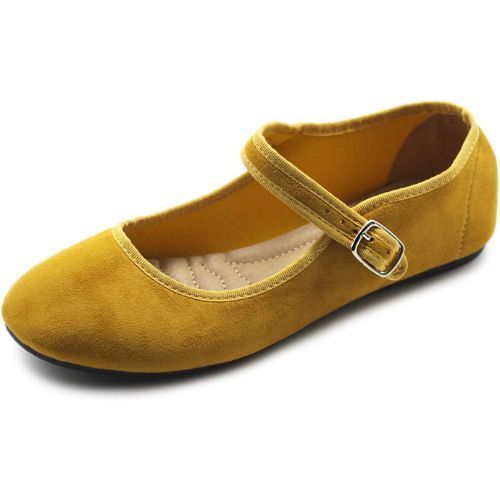 Ollio Faux Suede Mary Jane Light Ballet Flats
These fun shoes come in 8 vibrant colors. They'd make a great pair of slippers for when you're working from home, but might need to step out!
Check Price Here
The Timelessness of Mary Janes
Mary Jane flats are one of those past timeless fashion pieces that never seem to go out of style they've been around since the Victorian era!
This means that you can invest in a pair now knowing that they won't go out of fashion next year.
Plus, if you take care of them properly then they'll last you years!
So if you're looking for an accessory that will keep you looking chic in any situation without breaking your bank account then consider placing your order for the classic Mary Jane flat to try this spring season!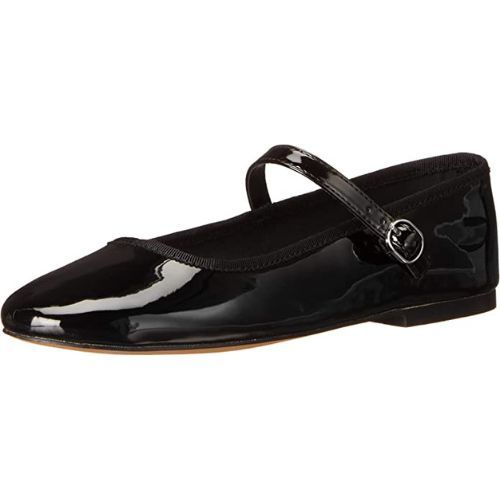 Steve Madden Women's Violette Mary Jane Flats
How could we leave out a timeless black patent?? Love these paired with a boho mini dress.
Check Price Here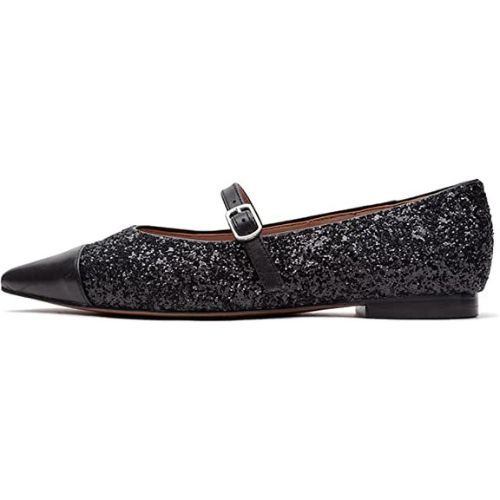 Linea Paolo - Niara - Womens Pretty Pointy Toe Mary Jane Flats in Glitter and Leather
Stunning leather and glitter shoe will make heads turn! As perfect for jeans as with a dress or skirt. I think these are my favs!!
Check Price Here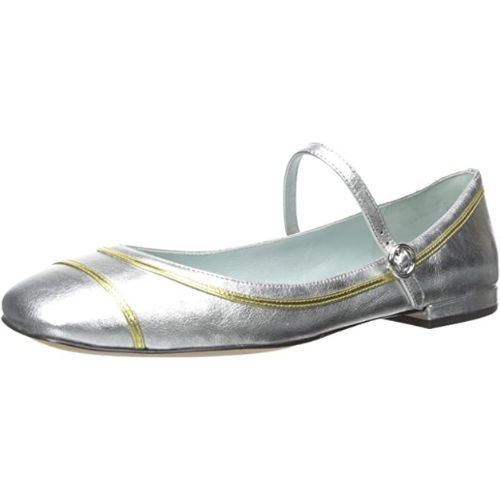 Marc Jacobs Women's Poppy Mary Jane
Metalic, especially silver are the new on trend colors for the spring, and we can see why! Marc Jacobs doesn't disappoint with these sweet silver with gold accent MJ's. Pair with a denim on denim look.
Check Price Here
This spring is all about embracing timeless classics like the iconic Mary Jane flat!
With their versatility, comfort factor, and timelessness these shoes are perfect for any occasion—and they won't break your bank account either!
Investing in a few items now means that you'll have stylish footwear that will last you through the years ahead.
So beauties, don't wait, head over to our site—try out some Mary Janes today to change up your look and see just how much better your wardrobe looks with them included!
We only recommend products we love and think that you will too. We may receive a portion of sales purchased from this article that was written by our Frilly team.
Happy shopping!!
york