Shopping is one of my favorite things to do!
When you are dressed in the right outfit, shopping is even more fun!
Okay, so you're all ready to restock your closet with some new pieces for your wardrobe. What will you be wearing?
When choosing an outfit for a day of shopping you want to be comfortable and stylish at the same time.
While it is winter and the temps are cool, stores can be warm.
And then there are always questions like who will you run into? What about lunch? Or happy hour after?
How can you achieve that look?
Here, we will provide some tips on what type of outfits to wear when shopping.
Casual Chic Look
When it comes to shopping, comfort is essential.
After all, you want to be able to move around without feeling restricted by your clothing.
A great way to achieve this look is with a casually chic ensemble.
Loose-fitting jeans paired with comfortable shoes and an easy pullover sweater, all topped off with a great jacket are a great choice. You can also try a white shirt instead of a sweater.
Accessorize this look with statement jewelry pieces or scarves worn to add a bit of flair to the overall outfit.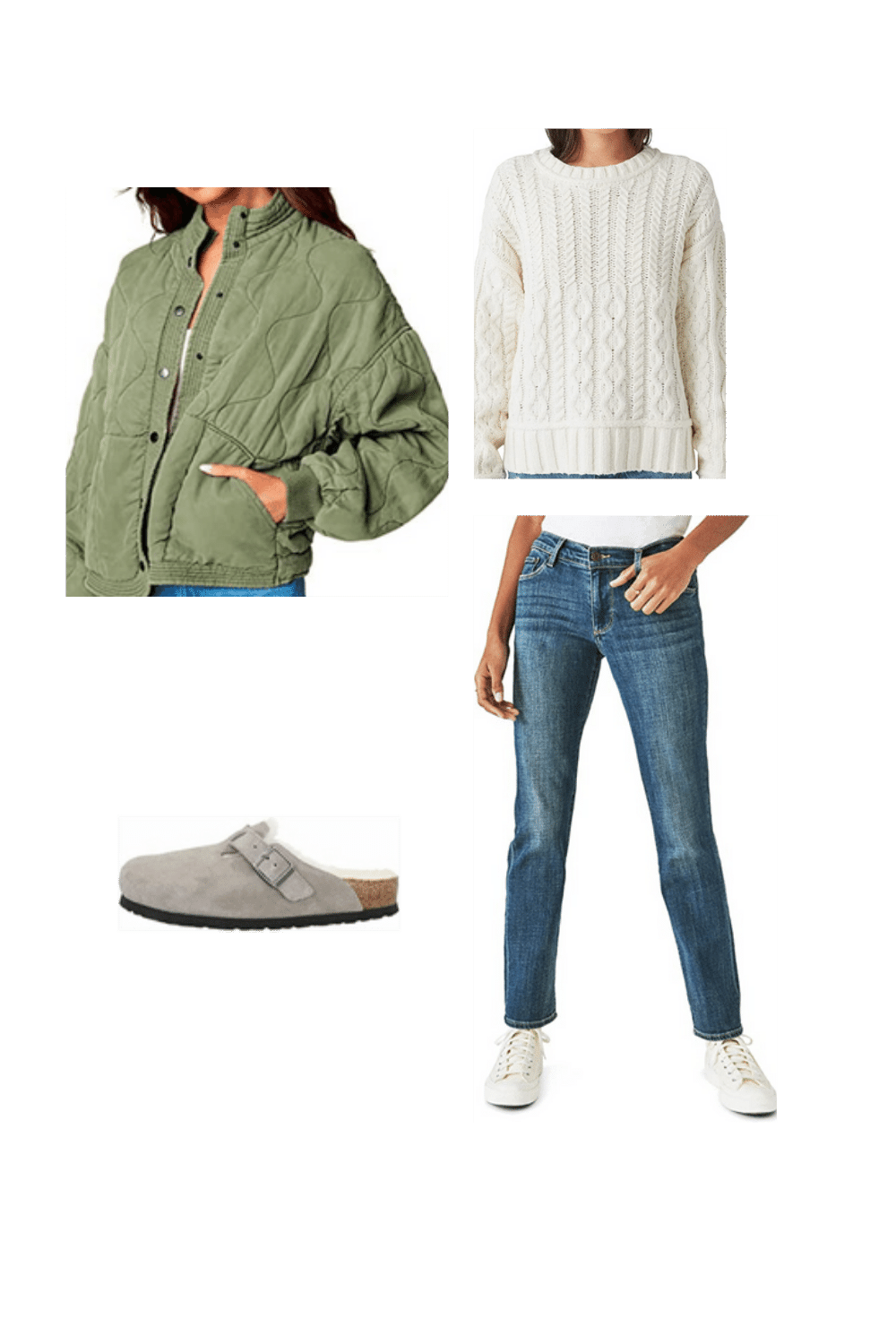 Elevated Casual Style
If you're looking for something a bit more elevated than casual chic, opt for an elevated casual style instead.
This look consists of dark denim paired with a pair of mules and a statement blazer or jacket.
For extra oomph, add some accessories like sunglasses and a hat!
Finish the look off with some standout jewelry pieces like earrings, necklaces, or bracelets – whichever accentuates your life and style best!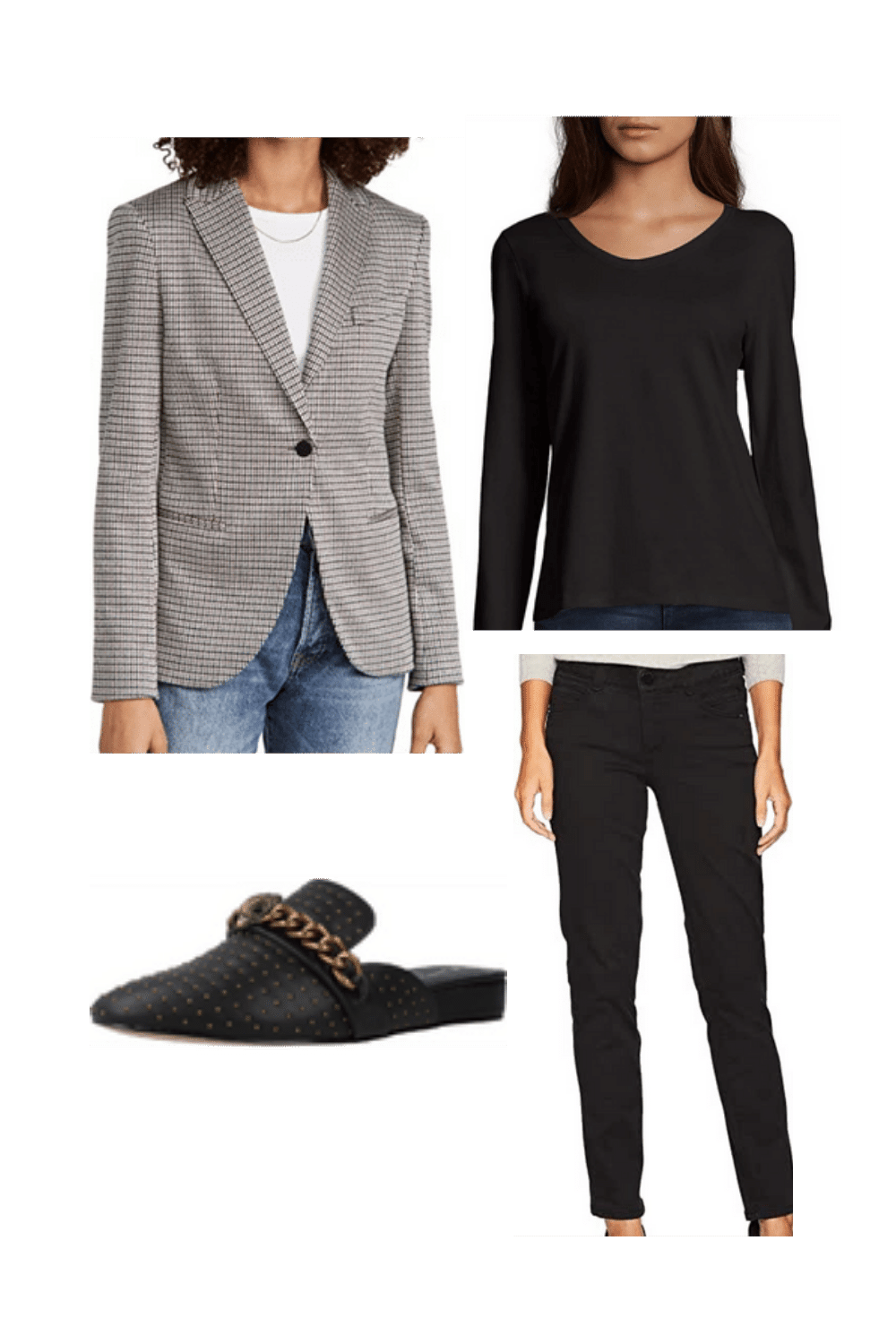 Dressy Outfit
For those who prefer a dressier approach to their shopping outfits, go for something dressy yet still comfortable enough to move around in. Think sweater dress in a vibrant shade paired with knee-high boots, a statement coat, and accessorized with statement jewelry pieces!
This look is great for those who want something dressy and also have after-shopping plans.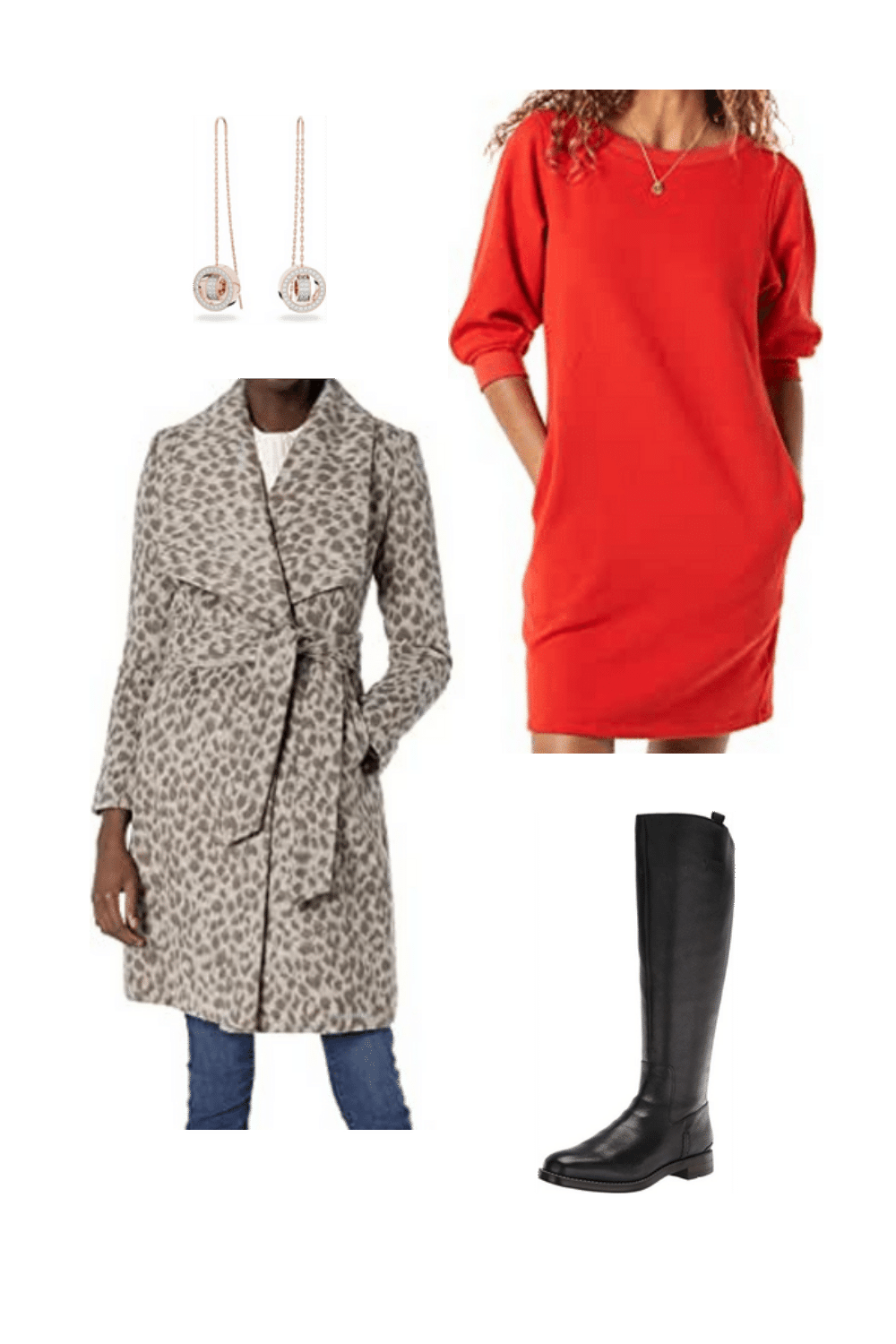 To sum up, there are tons of outfits you can choose from when it comes to shopping.
Whether you prefer something casual chic, elevated casual style, or dressy – there's something out there for everyone!
Remember that comfort should always come first so make sure you find something that'll keep you looking stylish while still allowing you to move freely and be able to try on clothes without much hassle throughout your day!
Hope we helped you find the perfect outfit!
We only recommend products we love and think that you will too. We may receive a portion of sales purchased from this article that was written by our Frilly team.
Happy shopping!!