We've all been there.
You're running late for a dinner after work and you realize that you have nothing in your closet to wear.
Don't panic!
With the right planning and wardrobe, you can easily transition from a day at the office to an evening of fine dining or that company dinner.
Here are my tips for creating the perfect work to dinner outfits that will make any woman look sharp and polished for work and sleek and alluring for dinner and beyond!
Choose Versatile Pieces
The key to creating a successful work-to-dinner outfit is selecting pieces that can be dressed up or down depending on the occasion.
For those of us who still have an office dress code, this can be a challenge, but it doesn't have to be.
Try pairing a pencil skirt with a twin set during the day, then add some heels and statement jewelry once it's time to transition into evening wear.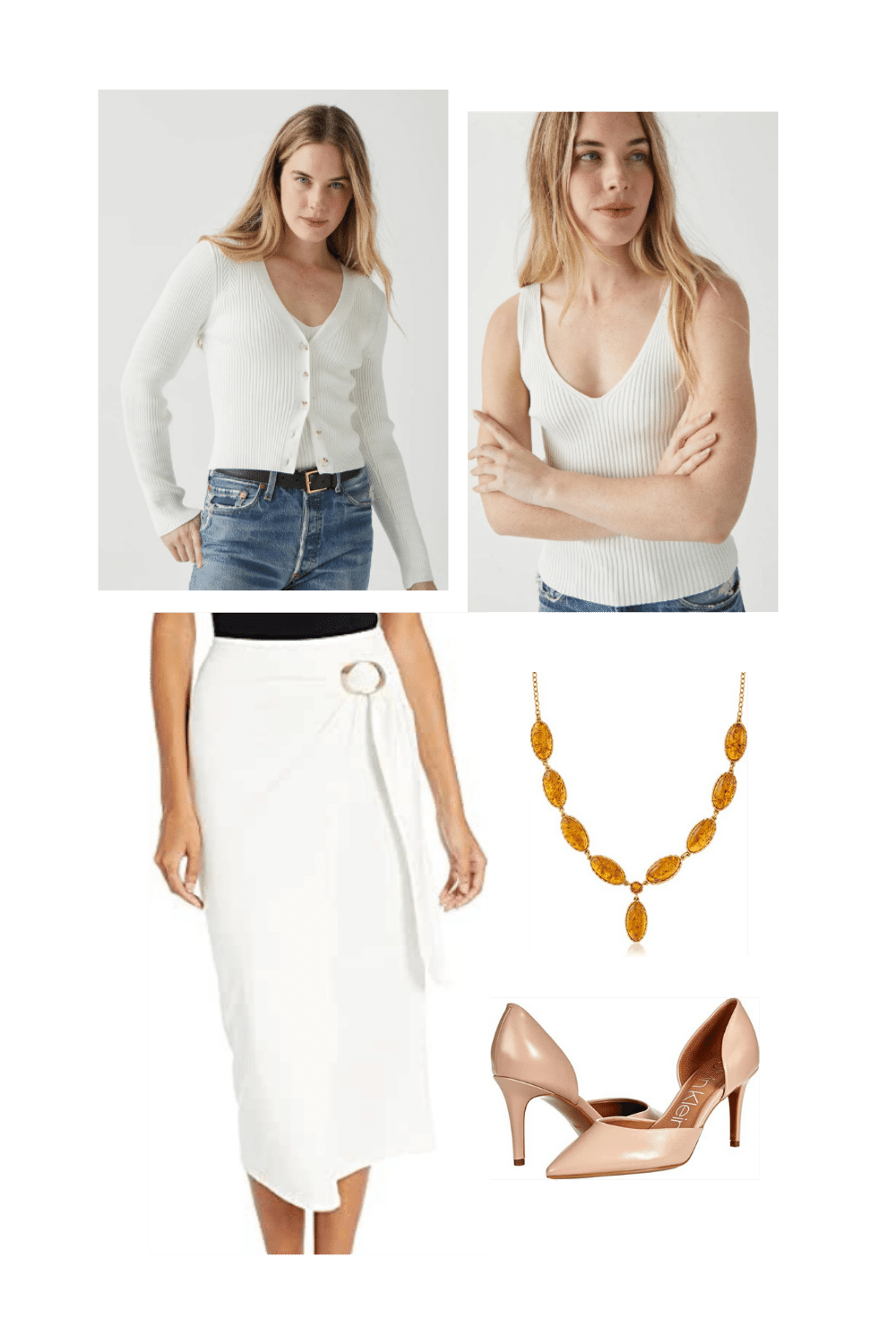 Alternatively, you could opt for a structured blazer and a tank dress; just change out your flats for some heels once you leave the office and add a great scarf and fun earrings.
Lose the blazer when you hit the restaurant and poof - you've gone from corporate titan to hot date in a flash.
The trick is to choose basic pieces that can be accessorized in different ways to create two distinct looks.
For a more business casual workplace, you want to dress up your casual outfit to make it pop.
Put away your normal blue jeans, and instead wear a pair of white denim.
Add a neutral top, pair it with a funky pair of wedge sandals, a statement necklace, and top it off with a flowy cardigan duster for instant style.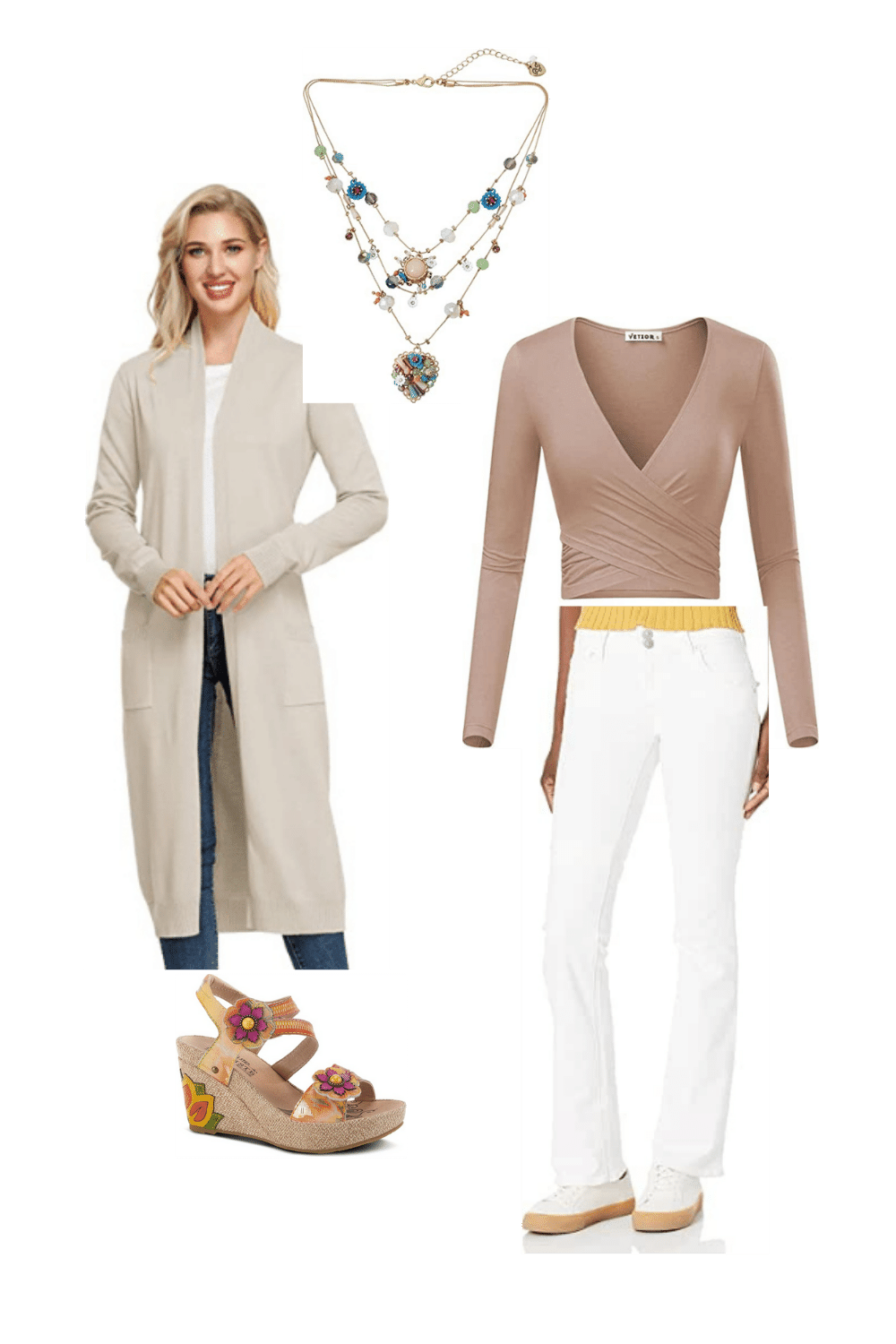 And for a monochromatic outfit that is anything but boring, pair pull-on pointe pants with a twin set, please leave the cardi on in the office - you don't want to visit HR.
Wear flats to work and change into these great heels, and this fab necklace, tuck this cute purse in your tote and you are done!!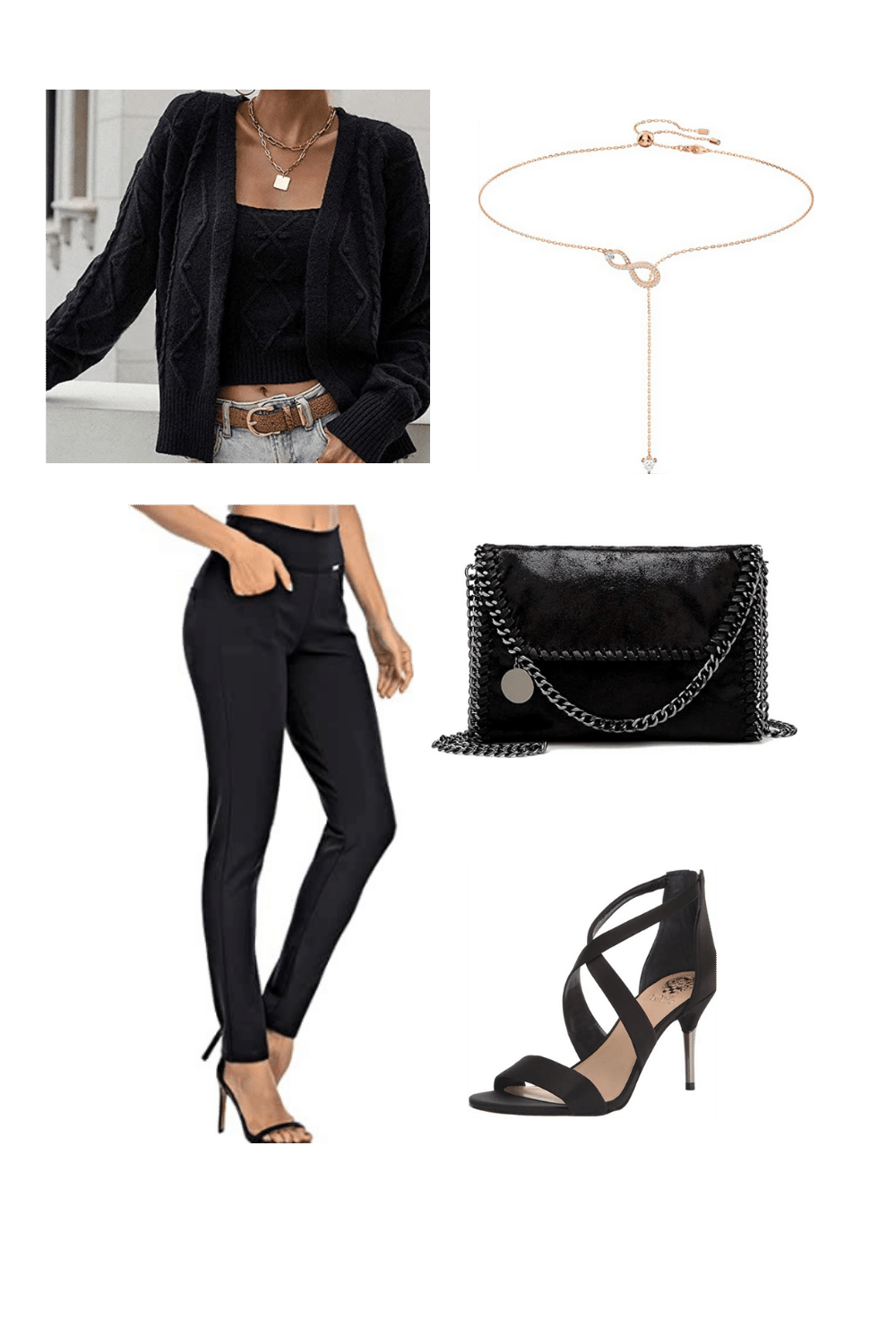 Invest in Quality Basics
While it may be tempting to stock your closet full of trendy items, I suggest investing in high-quality basics instead.
A few timeless staples such as an LBD (little black dress), tailored trousers or high-waisted pants, cashmere sweaters, and classic blouses will serve you well regardless of whether you're headed to the office or out on the town.
Plus, by choosing quality fabrics, your outfits will look crisp and professional even after several wears!
Accessorize Strategically
Accessories can help tie together any outfit – just don't overdo it!
When preparing for a potential transition from desk to dinner, simple accessories such as dainty jewelry and classic handbags are always safe bets for work, glam it up for dinner.
If you really want to take things up a notch, try adding a scarf or belt as these small touches can elevate any look without making it appear too formal or overdressed.
Quality basics such as tailored trousers and structured blazers are essential components of any woman's wardrobe; they provide the foundation upon which fabulous ensembles are built making it a breeze to go from work to dinner or even business dinners!
With these tips in mind, I'm sure you will find success when creating your own perfect work-to-dinner or business dinner ensemble!
And before you go, did you get a chance to sign up for our newsletter? Go ahead, it'll only take a sec and you'll never miss a frilly fun fab post!!
We only recommend products we love and think that you will too. We may receive a portion of sales purchased from this article that was written by our Frilly team.
Happy shopping!!