As the temperatures start to drop, it's time to break out your cozy sweaters. But why settle for any old sweater when you can treat yourself to the luxury of cashmere?
Cashmere is one of the softest, most luxurious fabrics available, and it's perfect for keeping you warm all winter long.
But with so many different styles of cashmere sweaters on the market, how do you know which one is right for you?
We have partnered with Michael Stars to bring you their amazing selection of cashmere sweaters. They are a responsible woman-led and run company based in LA and best of all - 85% of their products are made in LA!
I'm sure you will agree their sweaters are gorgeous. Plus they are soft sustainable and part of the Good Cashmere Standard - click the link to learn more about how partners care about the animals and the welfare of the wool farmers.
V-neck Sweaters

V-neck sweaters are a timeless classic.
They can be dressed up or down, making them perfect for both casual and formal occasions.
A cashmere v-neck sweater is a perfect addition to your work wardrobe.
Pair it with a pencil skirt and heels for a stylish and professional look. Or wear it with jeans and sneakers for a more relaxed outfit.
Either way, you'll look chic and feel comfortable all day long.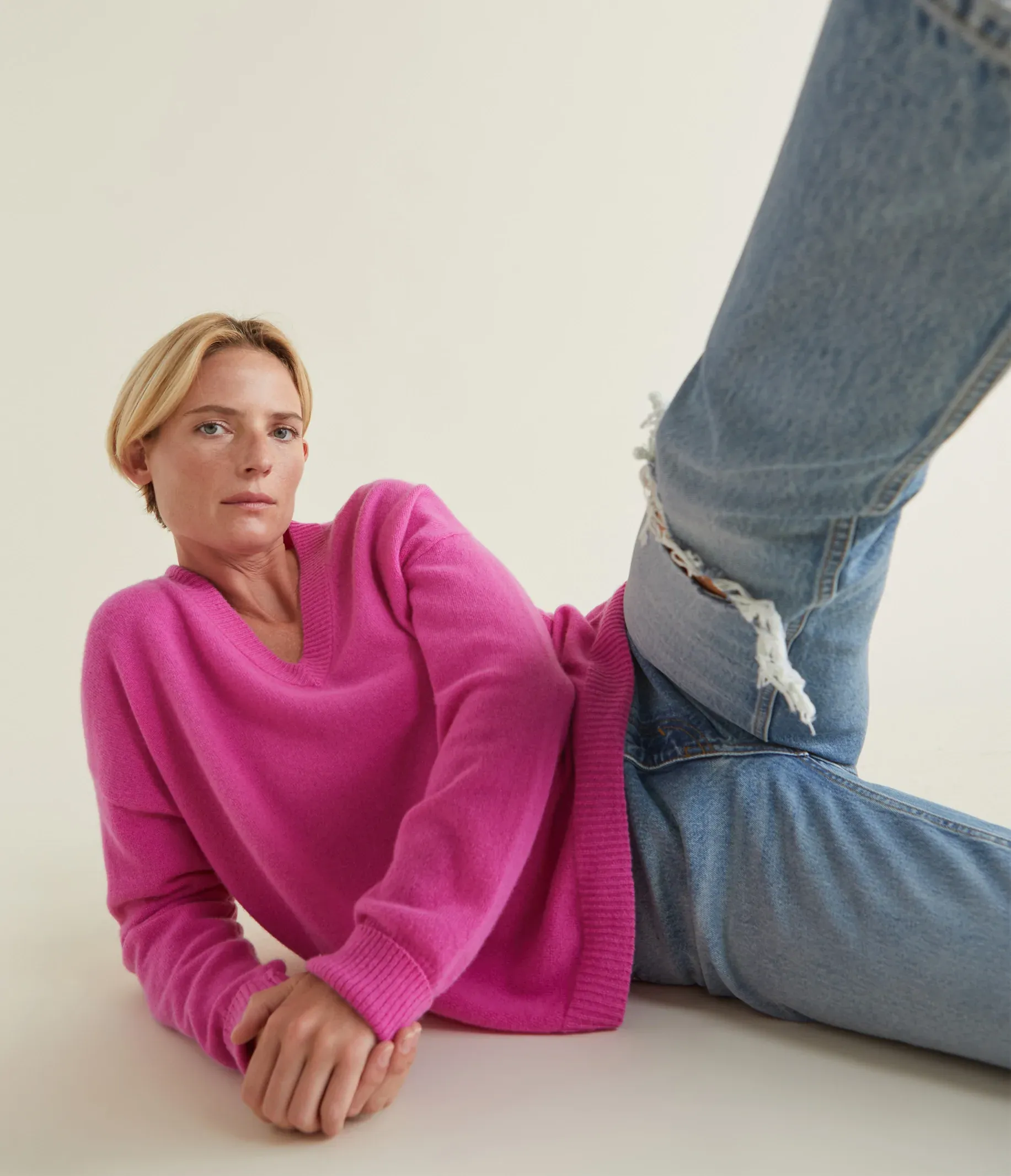 Ginny Cashmere Pullover
Check Price Here
Turtleneck Sweaters

Turtleneck sweaters are having a moment right now.
They were everywhere on the fall/winter 2022 runways, and they're only getting more popular.
A cashmere turtleneck sweater is a perfect way to stay warm and stylish this winter.
Pair it with skinny jeans and ankle boots for a fashionable and practical outfit that will keep you warm all day.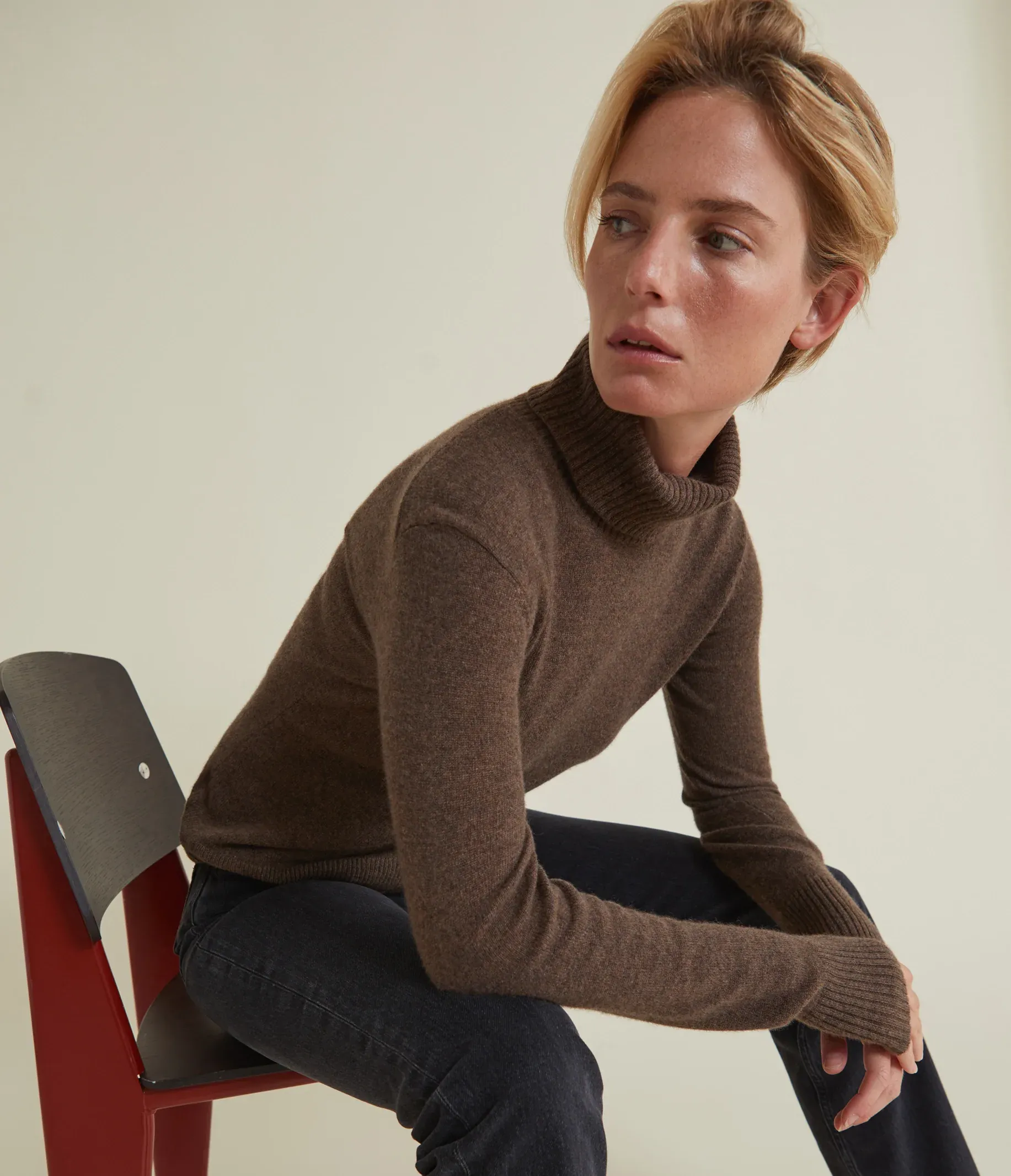 Claire Cashmere Turtleneck
Claire Cashmere Turtleneck
Check Price Here
Tunic Sweaters

Tunic sweaters are long, loose-fitting sweaters that are typically worn with leggings or skinny jeans.
They're comfortable and casual, making them perfect for running errands or relaxing at home.
But don't let their relaxed vibe fool you—a tunic sweater can also be dressed up for a night out.
Just add a pair of heels and some statement jewelry, and you're good to go.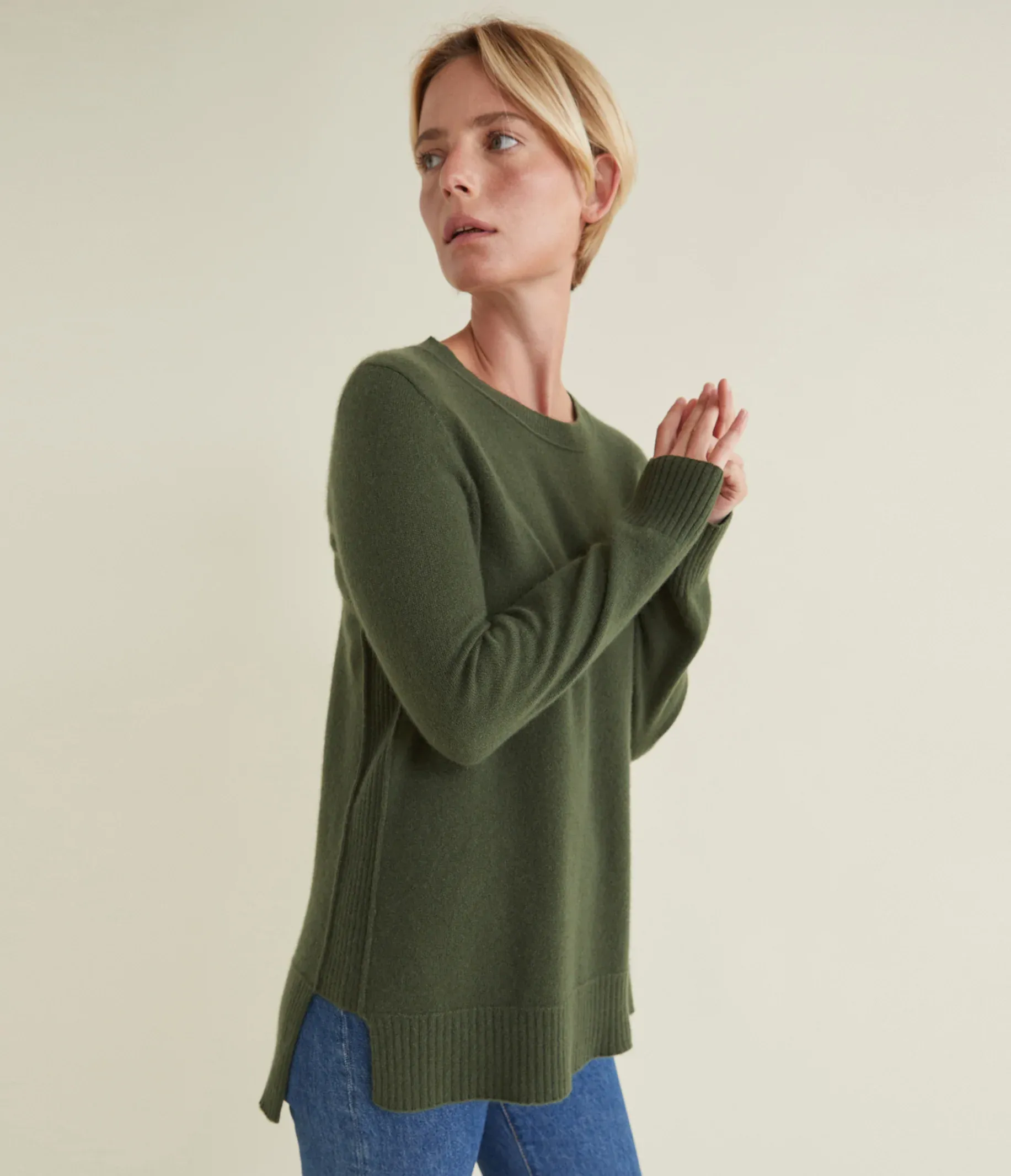 Annabelle Cashmere Tunic
Check Price Here
Short Sleeve Sweaters

Short sleeve sweaters are a great transitional piece for those cooler fall days.
They're also perfect for layering under jackets and coats in the colder months.
A short sleeve cashmere sweater is a versatile piece that can be worn year-round.
Dress it up with slacks and heels for the office, or dress it down with jeans and flats for a casual weekend look.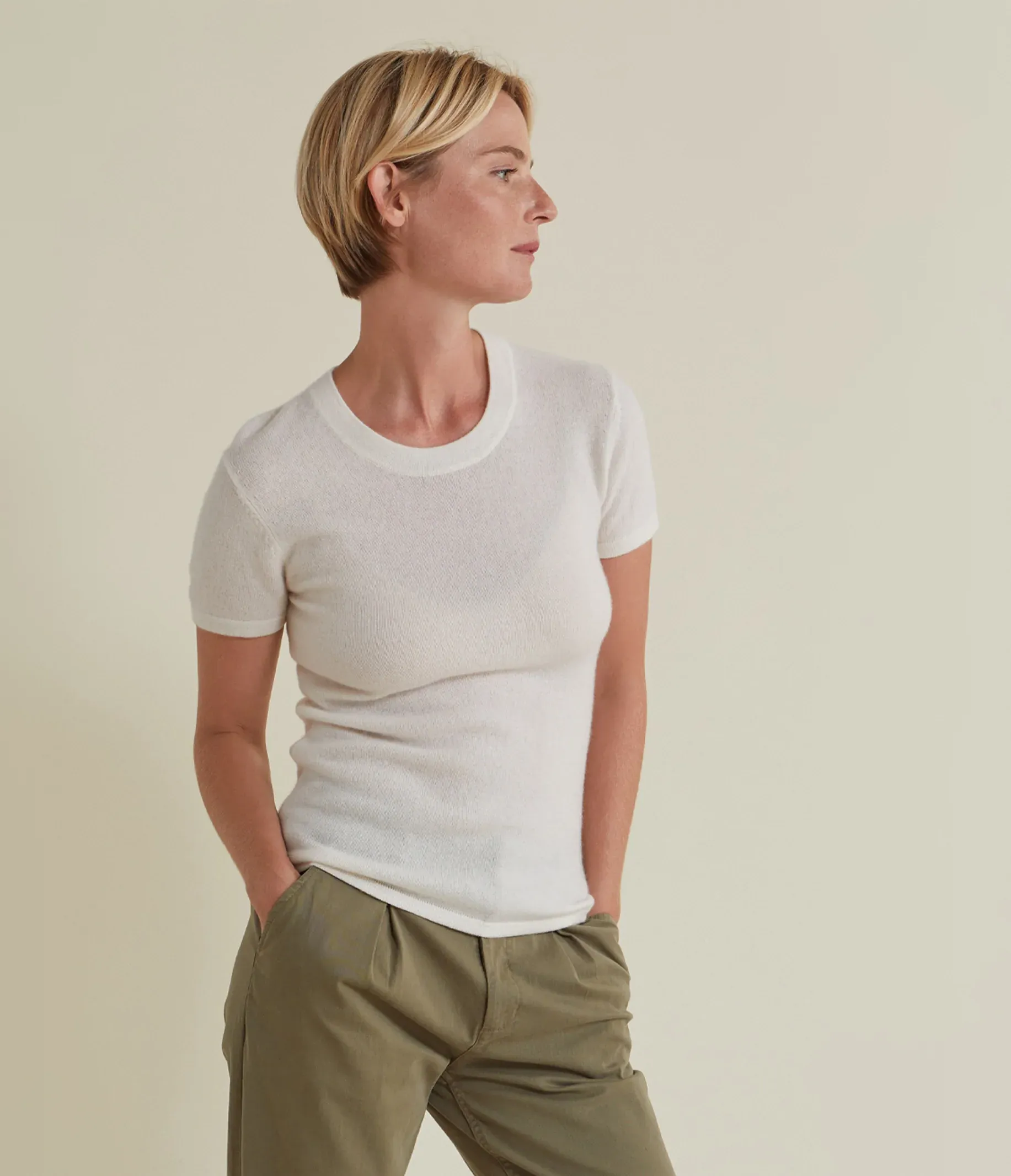 Lydia Cashmere Top
Check Price Here
Cardigan
A cardigan is a great layering piece giving you extra warmth on chilly days. Michael Stars haas two versions a three button that would be great worn over a top or short sleeve sweater and an open front cardigan that can be worn as is with a top or belted as a jacket. Either way, their gorgeous color and sustainable provenance are sure to please!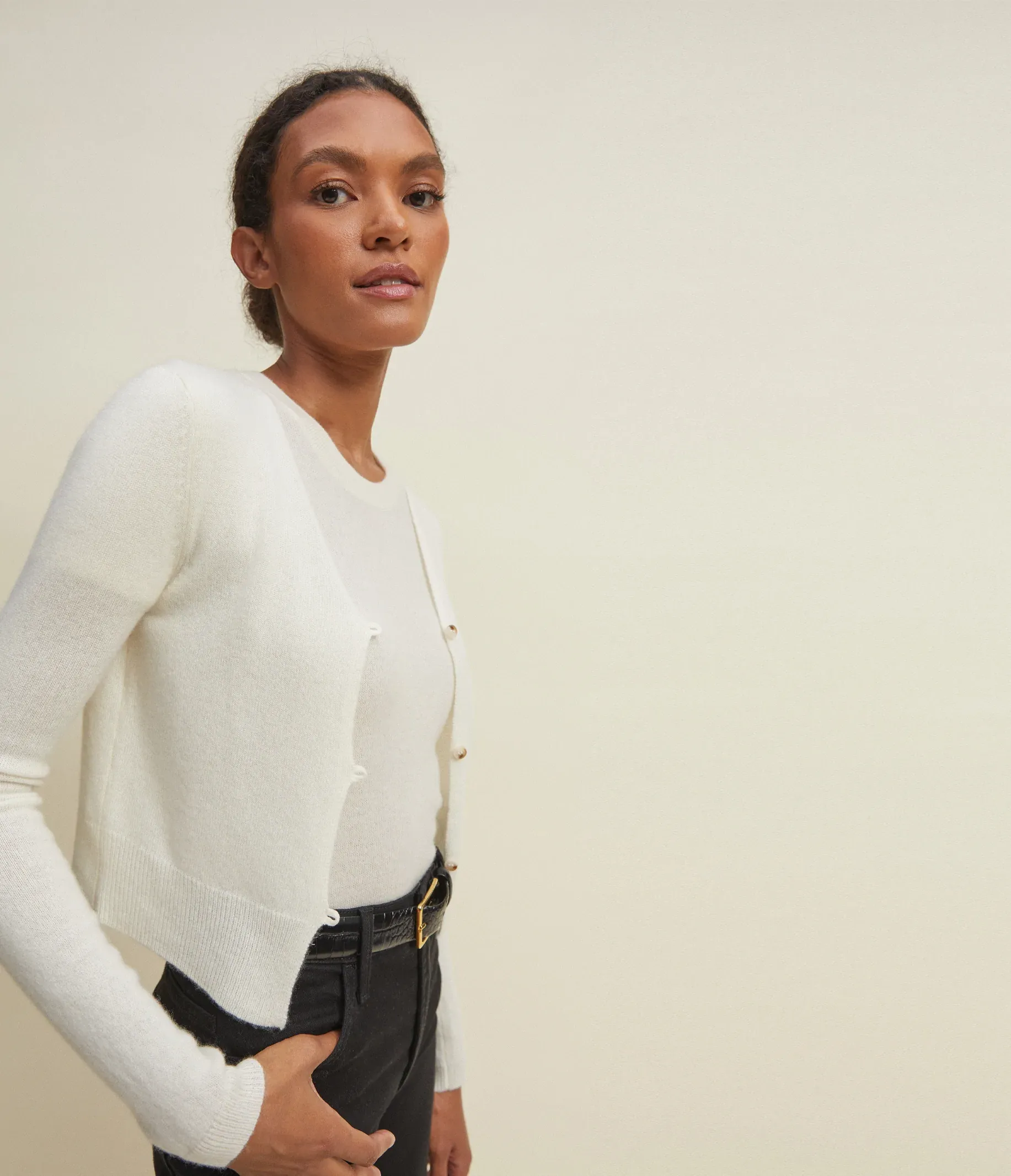 Rosa Cashmere Cardigan
Check Price Here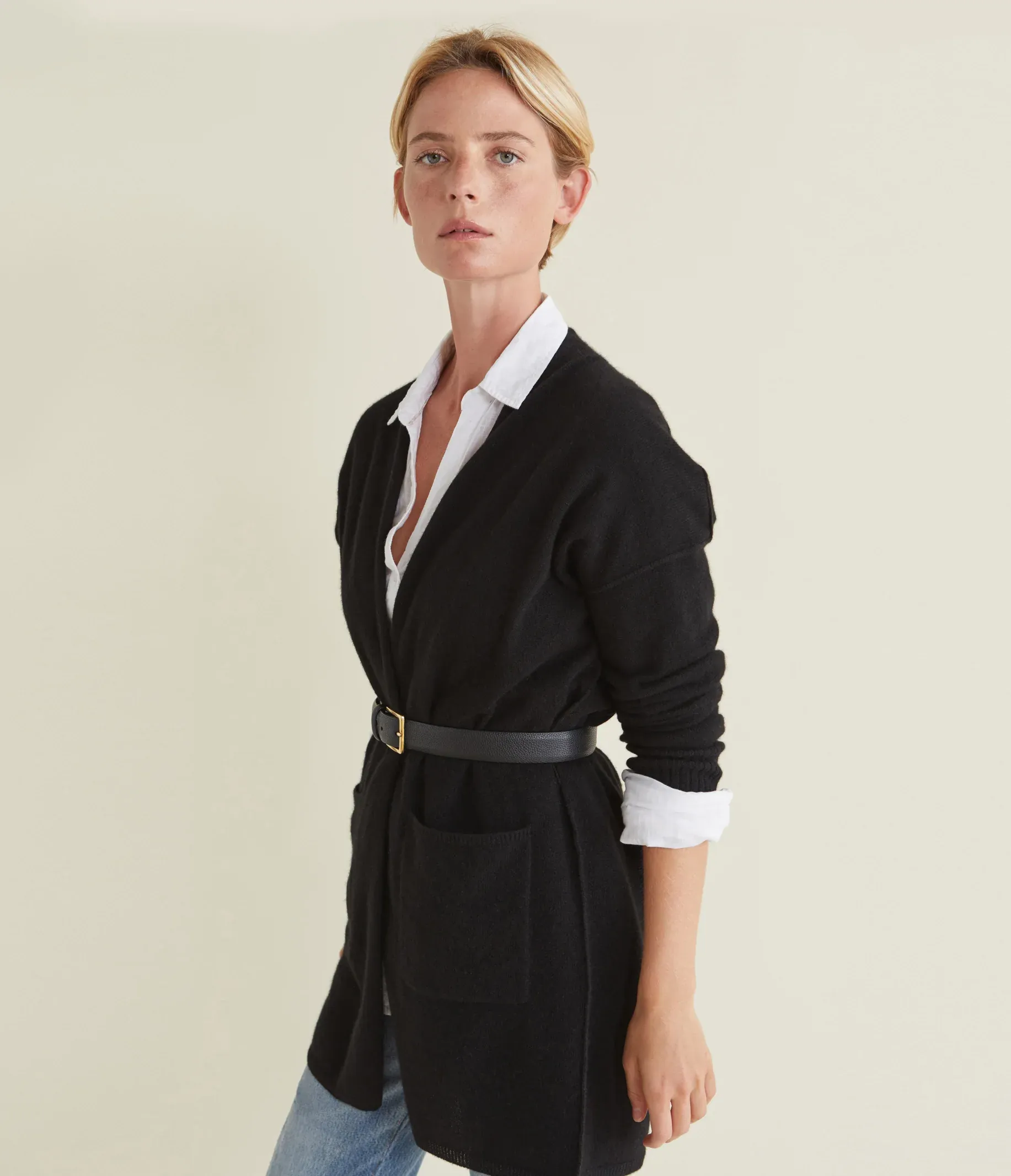 Romy Cashmere Open Cardigan
Romy Cashmere Open Cardigan
Check Price Here
No matter what style of cashmere sweater you're looking for, there's sure to be one that's perfect for you. So get out there and treat yourself to the luxury of cashmere today! You'll be glad you did when you're feeling cozy and stylish all season long.
We only recommend products we love and think that you will too. We may receive a portion of sales purchased from this article that was written by our Frilly team.
Happy shopping!!