It's the season to start transitioning your wardrobe from winter to spring and it's time to trade your bulky coats, leather trench (or faux leather), and sweaters for lighter, more stylish pieces.
And what could be more stylish than a traditional trench coat?
Trench coats have been a fashion staple since they were introduced by Burberry in the early 1900s and they remain popular to this day.
They're perfect for this transitional period between winter and spring because their lightweight fabric allows you to stay warm without having to bundle up in layers.
Let's take a look at why spring trench coats are a must-have for any woman's wardrobe, and take a look at the best trench coats we've found just for you!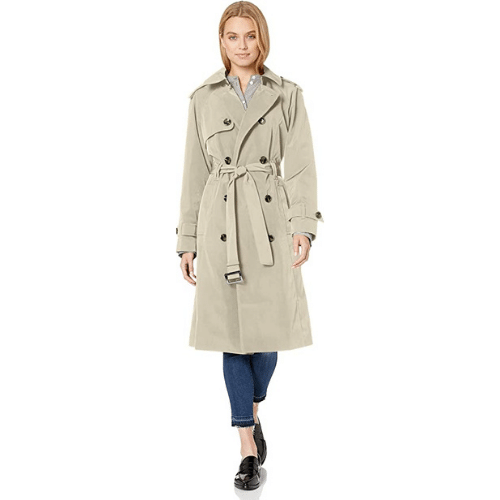 London Fog Women's 3/4 Length Double-Breasted Trench Coat with Belt
Classic trench from a classic manufacturer! Perfect for every occasion!
Check Price Here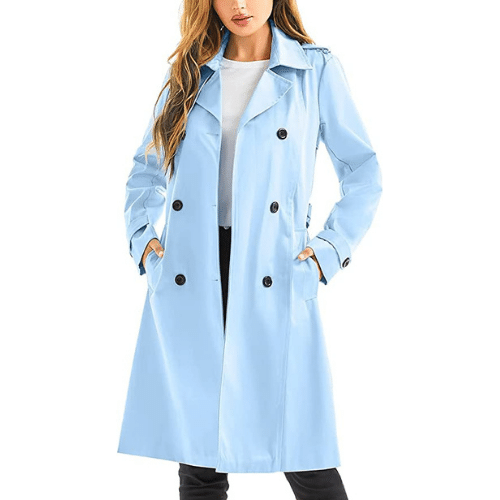 FARVALUE Women's Waterproof Trench Coat Long Double Breasted
Vibrant blue looks amazing with everything in your closet. This gorgeous trench also comes in 8 other gorgeous shades.
Check Price Here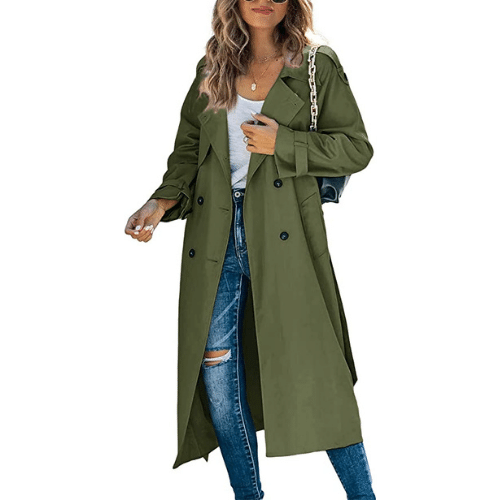 Makkrom Women's Double Breasted Long Trench Coat
Great olive tench in a longer line is a fab choice! Try it for workdays or fun nights! Also available in 12 cool shades.
Check Price Here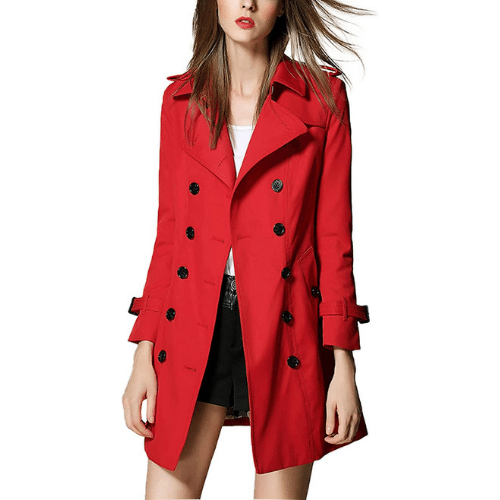 NANJUN Women's Double-Breasted Trench Coat
Red hot choice with double sided buttons for a fun look! Reviewers love the fit - and the great price!
Check Price Here
The Versatility of Trench Coats
One of the best things about a trench silhouette is that it can be dressed up or down depending on the occasion.
If you're headed to work, pair your trench coat with tailored trousers, a crisp white shirt, and neutral heels for a classic professional look.
For a night out on the town, pair your trench coat with jeans, an off-the-shoulder top, and ankle booties for an effortlessly chic ensemble that will turn heads on high street.
You can wear it over a dress for a classic style.
And if you're looking for something more casual but still put together, try pairing your trench coat with a sweatpants outfit and sneakers.
The possibilities are endless!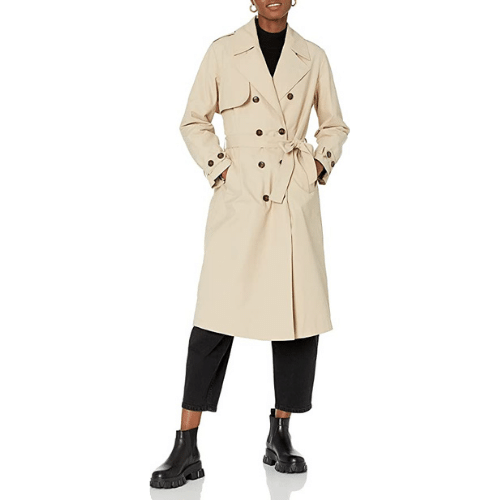 The Drop Women's Noa Trench Coat
The Drop is clothing inspired by global tastemakers and this is a winner. Classic styling and a great fit, this could be the one!!
Check Price Here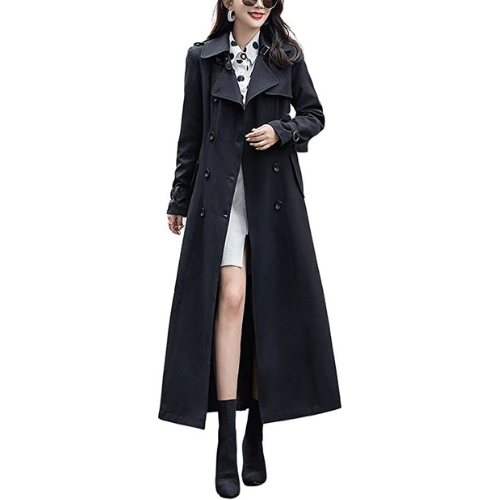 chouyatou Maxi Long Black Trench Coat
Maxis are having a moment do why not a trench?? Available in 6 shades if basic and go with everything black isn't your thing!!
Check Price Here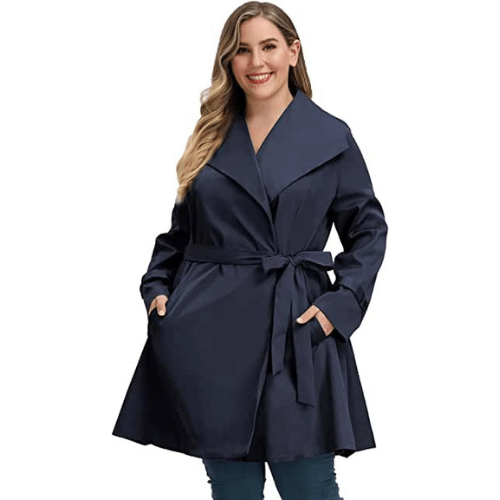 Hanna Nikole Women's Plus Size Lapel Trench Coat
What's not to love about this wrap style trench in classic navy? Available in plus sizes and 4 more colors!
Check Price Here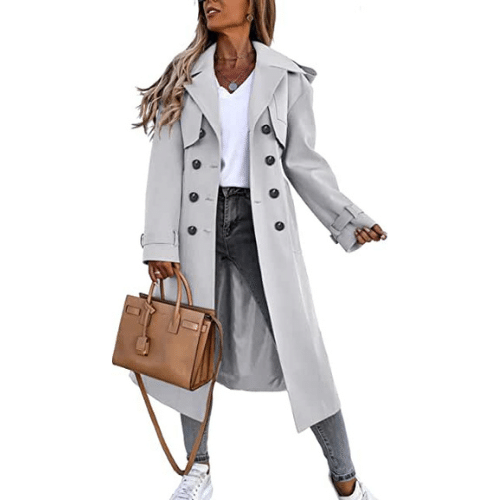 Fisoew Women's Double Breasted Long Trench Coat
This shade of grey is incredible - classic yet unexpected will have heads turning. Also in 5 addtional hues, but why when this is perfection??
Check Price Here
Trench Coat Trends
When it comes to choosing the right trench coat for you, there is no shortage of options on the market right now.
If you want something classic, opt for one in black or camel with minimal details like buttons or pockets; these styles will never go out of fashion so you can be sure you'll get years of wear out of them.
For something more eye-catching, try one in a bold color like red or cobalt blue; these statement pieces will definitely turn heads wherever you go!
You can also play around with different lengths—longer trenches are perfect if you live somewhere that gets cold throughout the year while shorter ones are great if you want something more versatile that can be worn all year round.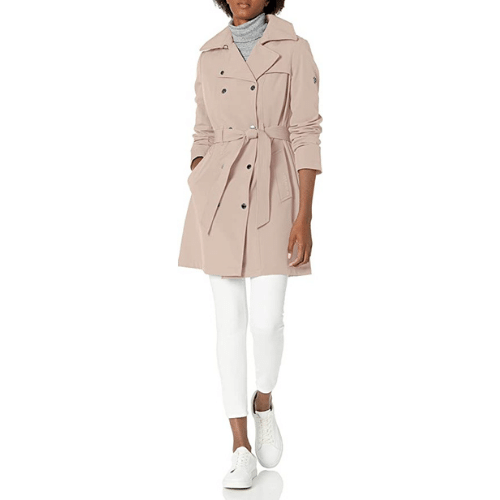 Calvin Klein Women's Double Breasted Belted Rain Jacket with Removable Hood
Classic styling with a removable hood. This jacket would be a great choice for everyday running errands!
Check Price Here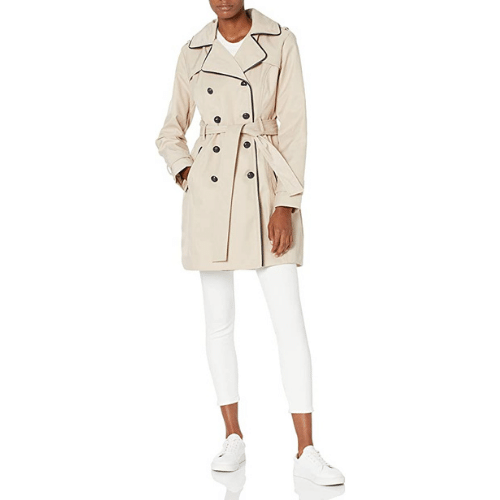 GUESS Women's Double Breasted Trenchcoat
Love the up to the minute trending piping styling. This is a great choice for all your spring time trench needs!
Check Price Here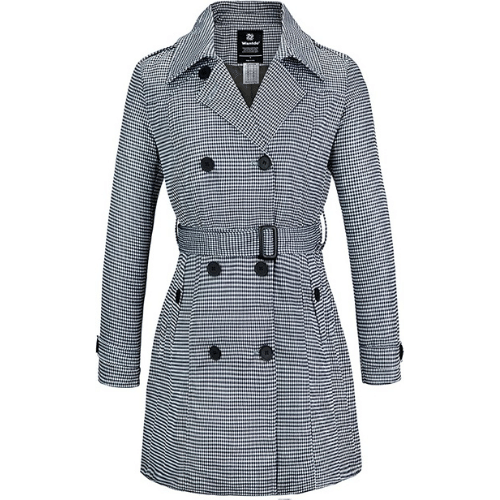 Wantdo Women's Waterproof Double-Breasted Trench Coat
Reviewers love this cute, optical trench!! Size up as it does run small, but it is a fun addition to your trench wardrobe!
Check Price Here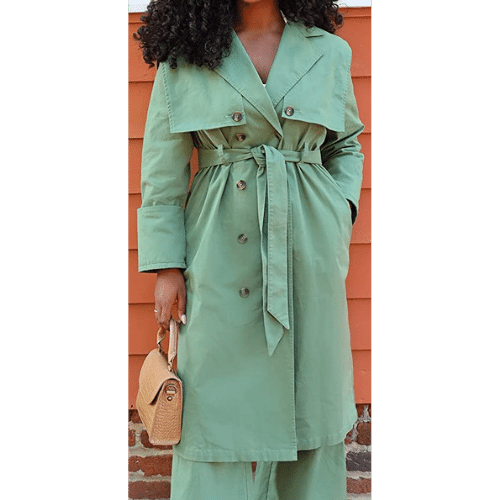 The Drop Women's Dark Ivy Storm Flap Trench Coat by @hermela
Love this shade of sage green, another color of the moment for a classic trench. Excellent for your spring needs!
Check Price Here
If you're looking for a timeless piece that will become the cornerstone of your wardrobe this spring—and beyond—a classic trench coat should definitely be at the top of your list.
Whether you prefer something sleek and minimalistic or bold and eye-catching, there is plenty of variety available on today's market so finding one that suits your style should be easy!
So what are you waiting for?
Start shopping around so you can add this stylish item to your closet before it sells out!
And before you go, did you get a chance to sign up for our newsletter?
Go ahead, it'll only take a sec and you'll never miss a frilly fun fab post!!
We only recommend products we love and think that you will too. We may receive a portion of sales purchased from this article that was written by our Frilly team.
Happy shopping!!