Outdoor concerts are one of the summer's hottest ventures.
Whether you're rocking out to your favorite artist or catching up on new tunes, nothing beats the energetic atmosphere and dancing with your friends under the stars.
If it's a country concert, a pop concert, or a festival you want to look stylish and comfortable as you'll likely be standing and dancing for a long afternoon or night!
Here are some tips for dressing like a rock star for your next outdoor summer concert.
Choose a Statement Outfit
Finding the perfect concert outfit is key to standing out in the crowd. One option is a  vibrant crochet top paired with white cut-off shorts and bright platform Birks.
Accessorize with stacked bangles, layered necklaces, or these great statement earrings.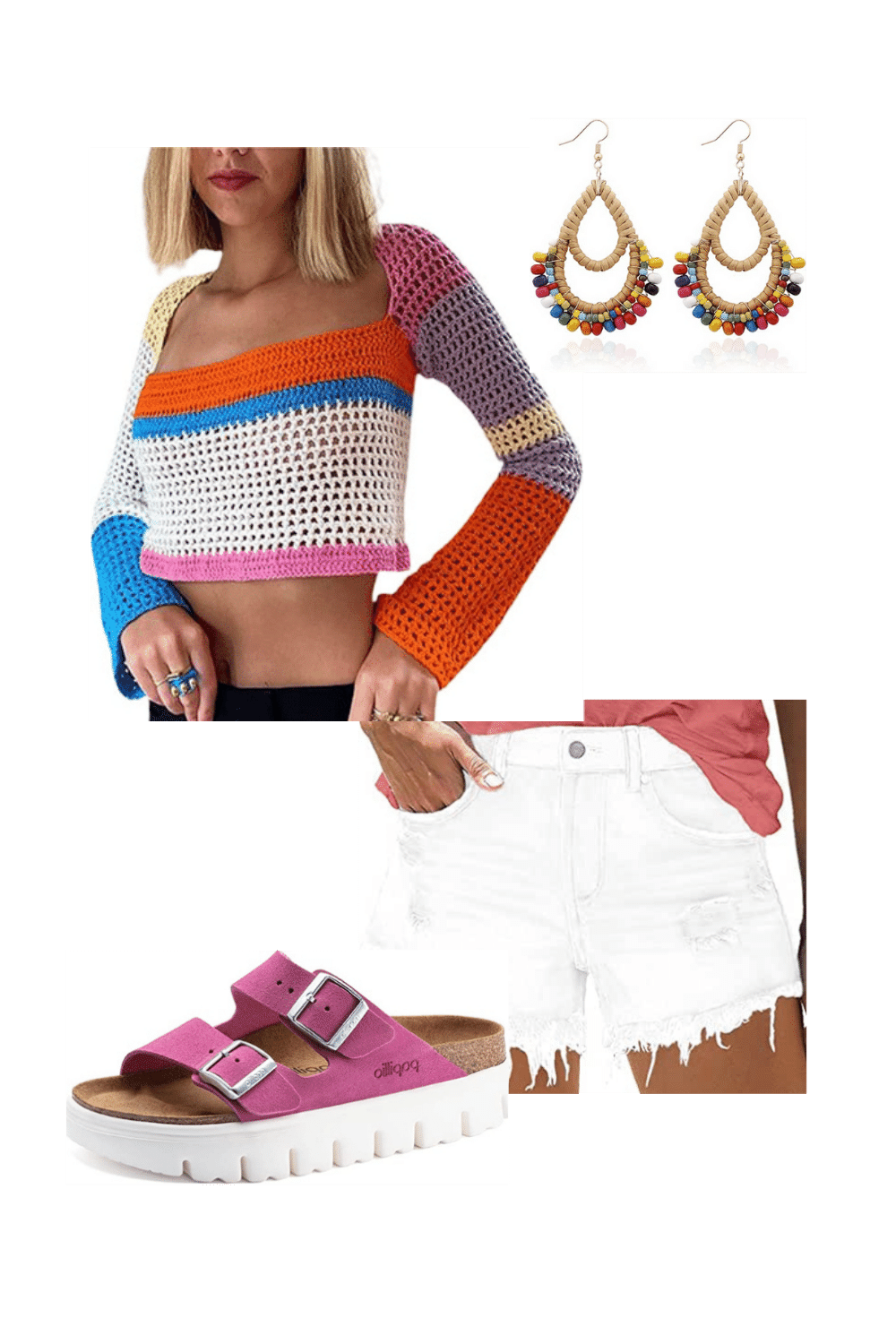 Another great choice is distressed leggings paired with a sheer top and a leather bralette. Add chunky Docs and statement skull earrings and you'll be a rockin' diva!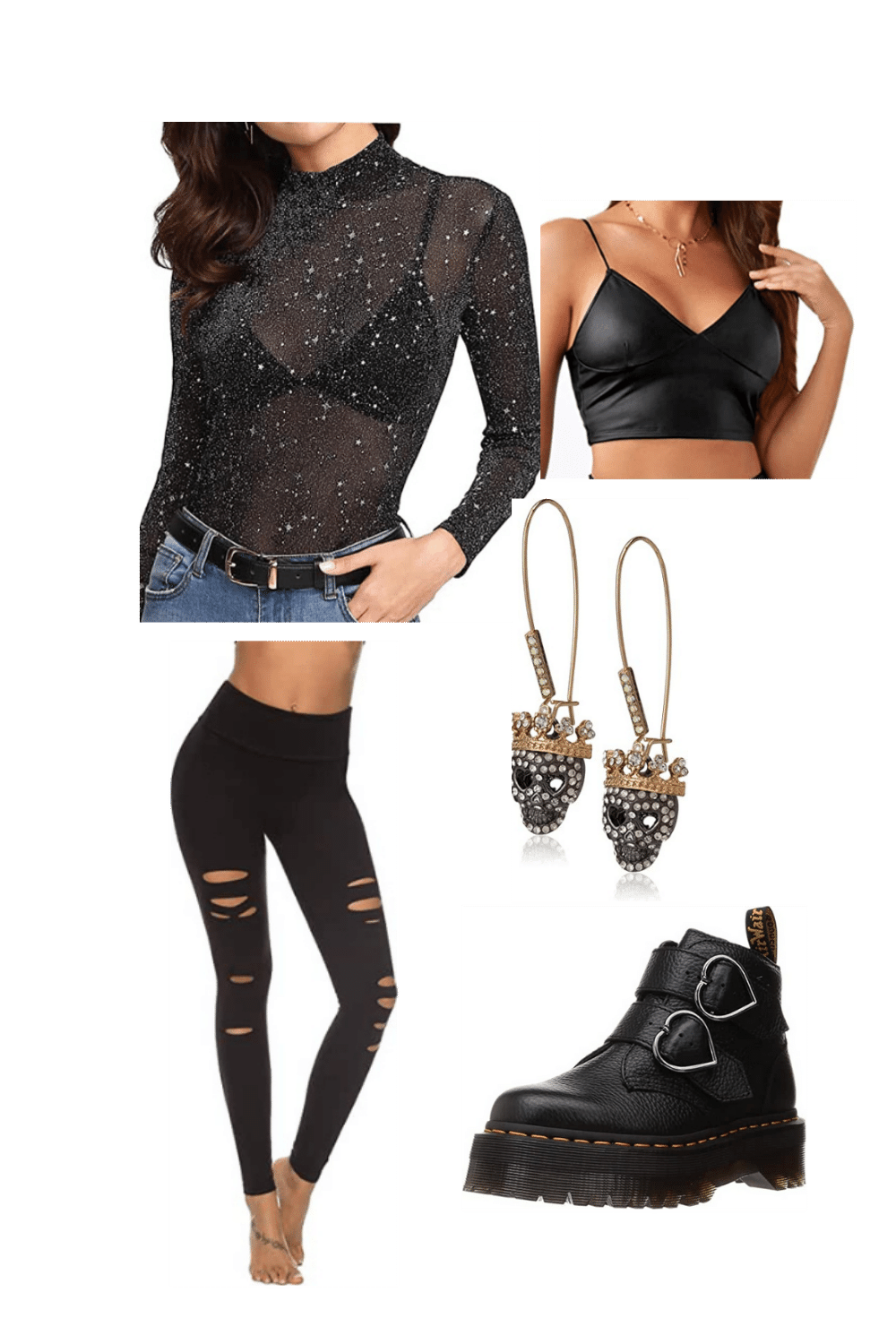 Keep Comfort in Mind
While statement pieces will make you stand out from the crowd, it's important to keep comfort in mind too because you'll be outside for an extended period of time.
Look for breathable materials such as lightweight cotton and linen that won't make you overheat in the warm summer weather.
This crochet top, jean cutoff shorts, platform Birks, fedora, and easy light backpack are perfect for ease, comfort, and style for an outdoor concert that starts early and doesn't end till late! Wear a cropped tank under the top and your bag can stash the crochet top and your stuff when it gets warm!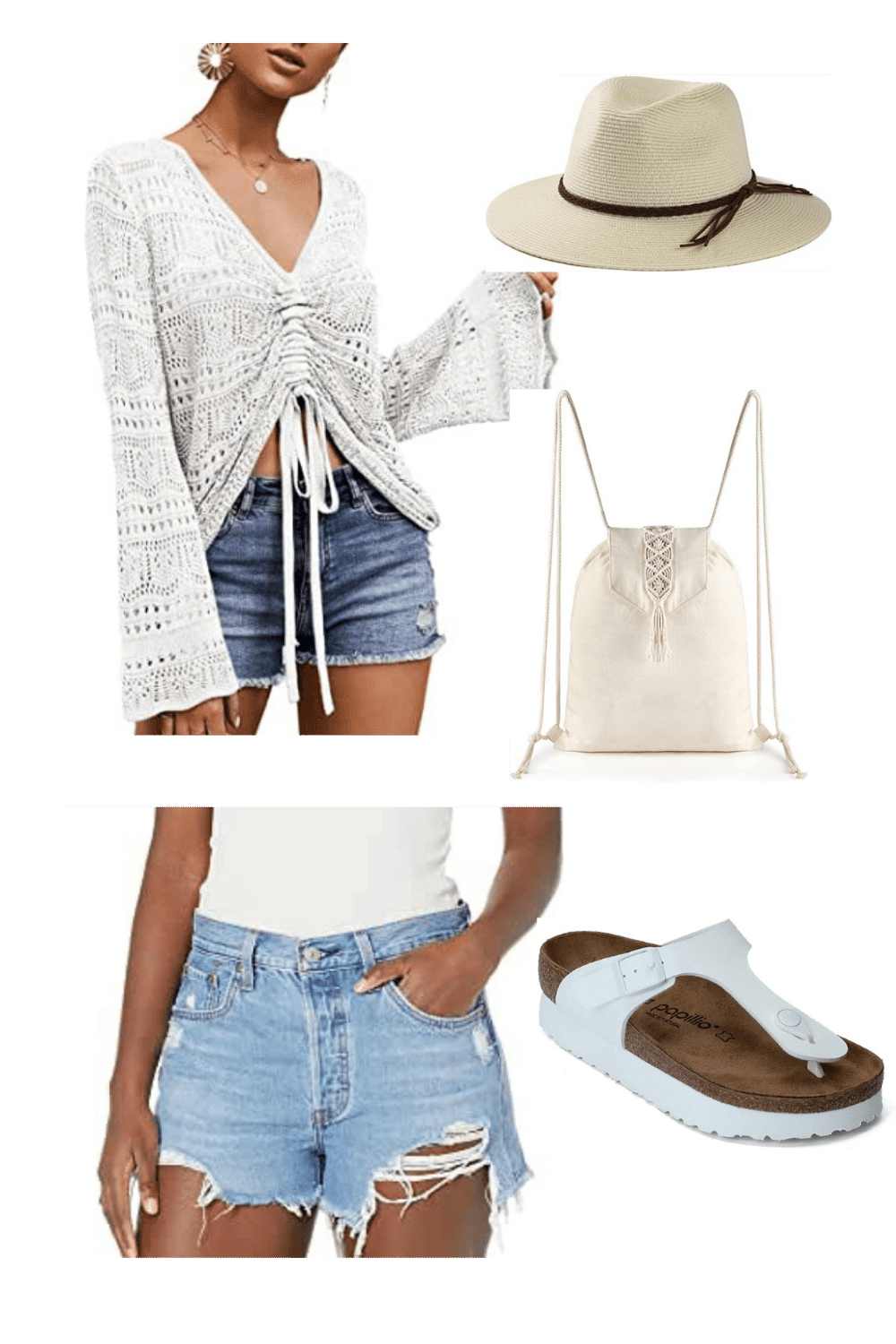 If temperatures will be cooler than expected, pair your ensemble with light layers like hoodies and denim jackets - light backpacks are a great place to stash them if it gets too hot!
Bling Outfits
Sometimes, nothing will work other than over-the-top outfits.
This tube top and sequin short outfit will have heads turning! Paired with these great flatforms, you'll be able to strut yourself with ease. The crossbody is a fun way to stash your gear and the fringe earrings add an extra element of fun!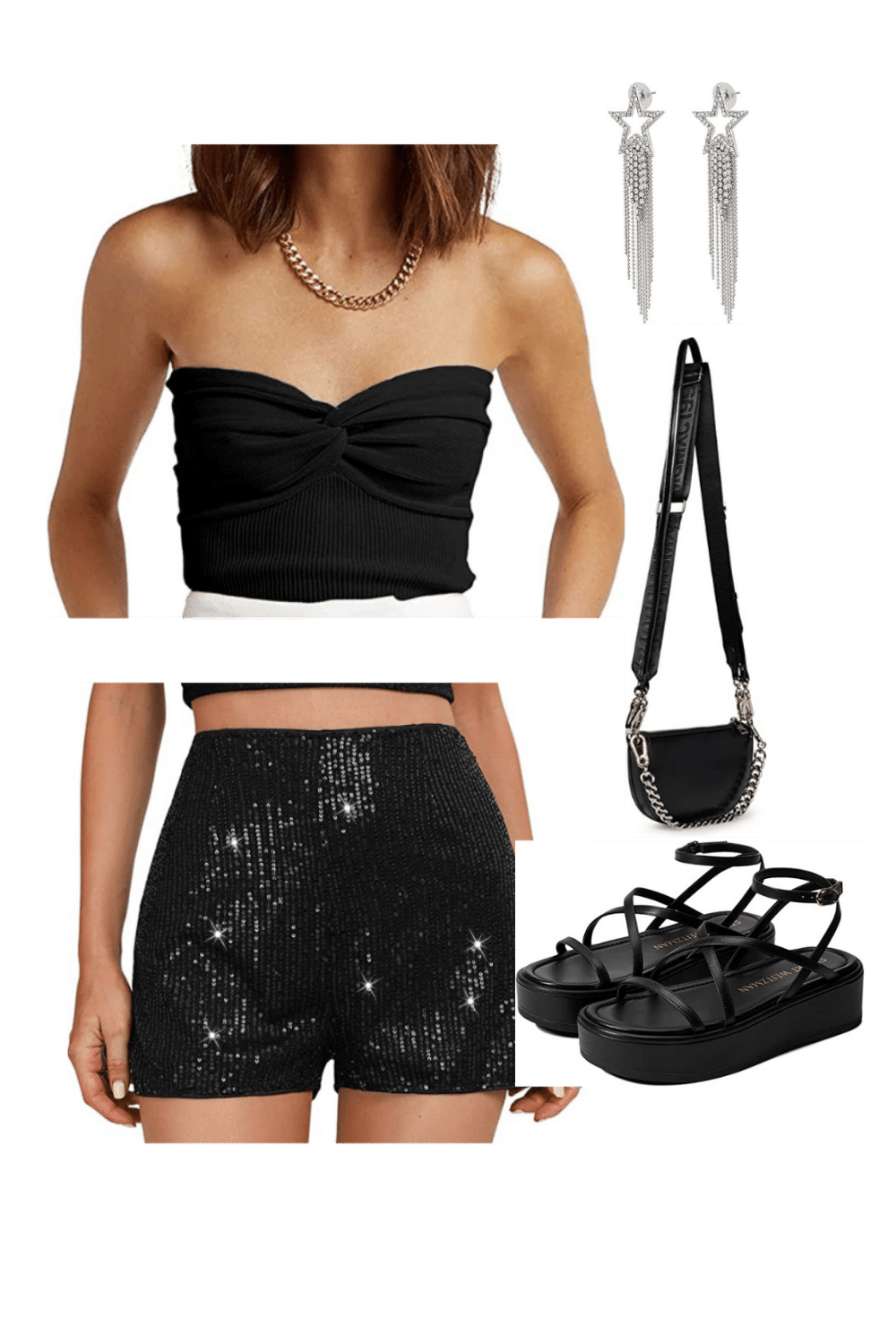 And finally, why not go all-out metallic?
This outfit starts with a vibrant bustier, fringe shorts that will shay when you move, metallic cowboy boots that are super comfy all topped off with a great cowgirl hat - everyone will be saying "who is that girl"!!!!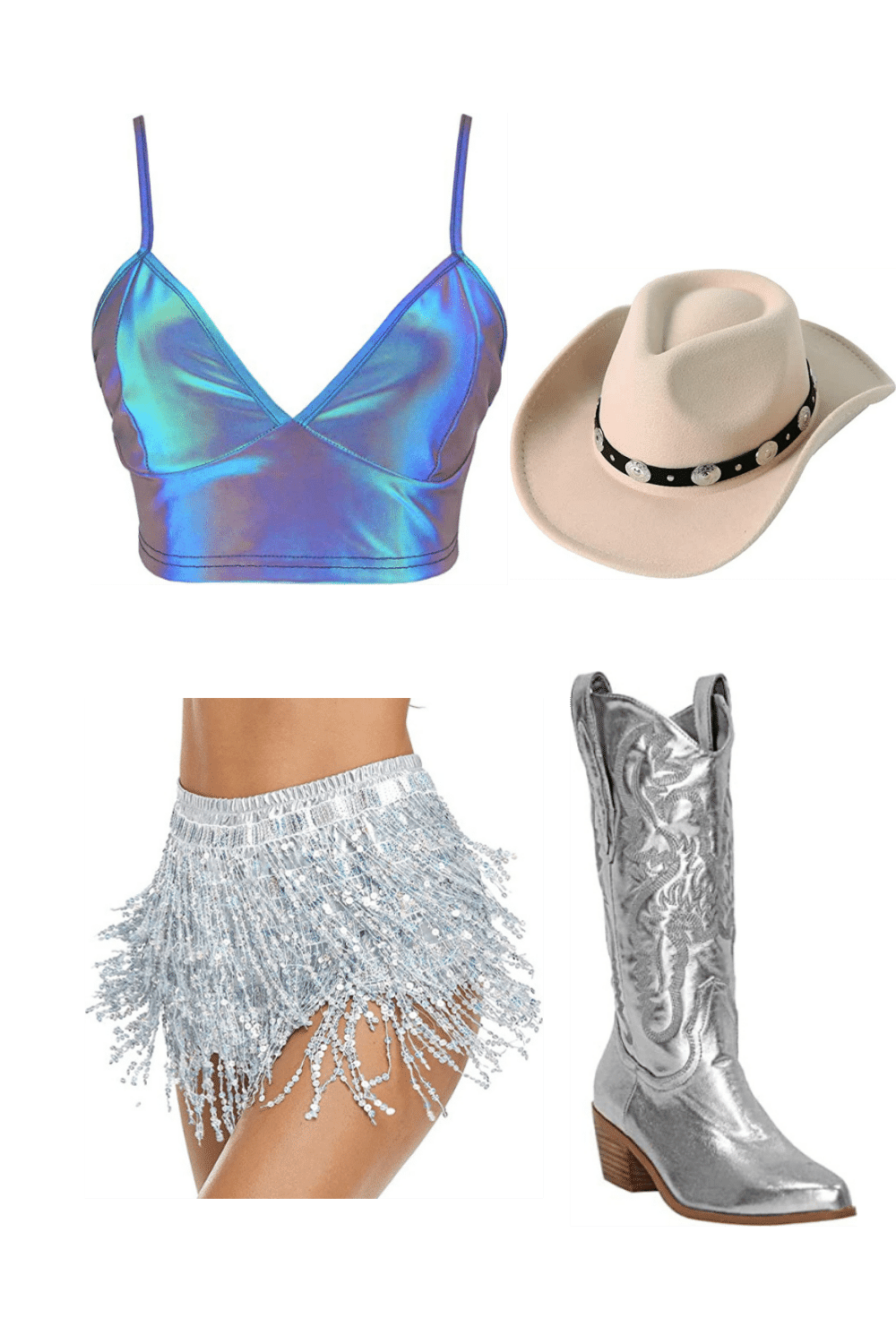 Nothing says summertime more than outdoor music events; get ready to turn heads at your next summer outing by rocking statement pieces accompanied by funky accessories.
Have fun strutting your stuff while listening to some amazing live music!
And before you go, did you get a chance to sign up for our newsletter? Go ahead, it'll only take a sec and you'll never miss a frilly fun fab post!!
We only recommend products we love and think that you will too. We may receive a portion of sales purchased from this article that was written by our Frilly team.
Happy shopping!!