As the weather warms up and winter fades into a glorious spring, it is time to switch up your wardrobe.
This spring, for women's tops, floral tops are in!
From bright florals to subtle pastels, these tops are a great way to add a little bit of color and style to your look.
They're perfect for any occasion and will bring you from spring to summer in style.
Here's what you need to know about this season's hottest trend.
Types of Floral Tops
It's clear, this season there is something for everyone when it comes to floral tops for women. Whether you prefer bold prints or delicate accents, you can find a top that fits your style.
Here are some of the most popular options:
• Garden Prints –
These are full-on floral prints that are sure to turn heads. These vibrant patterns come in all sort of shapes and sizes, so pick one that suits you best!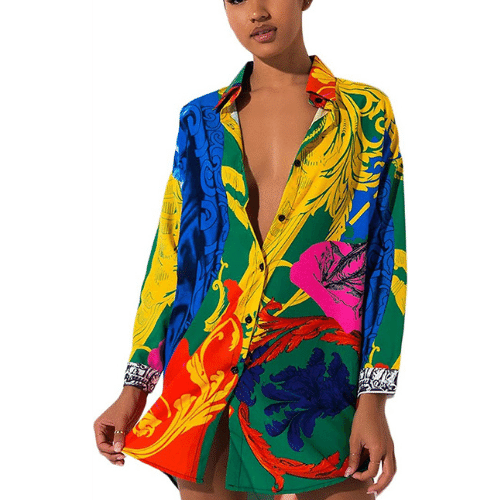 Floral Print Long Sleeve Blouse Tops
Bold and vibrant to transform you out of the winter doldrums. Pair with leggings for a fun and bright look!
Check Price Here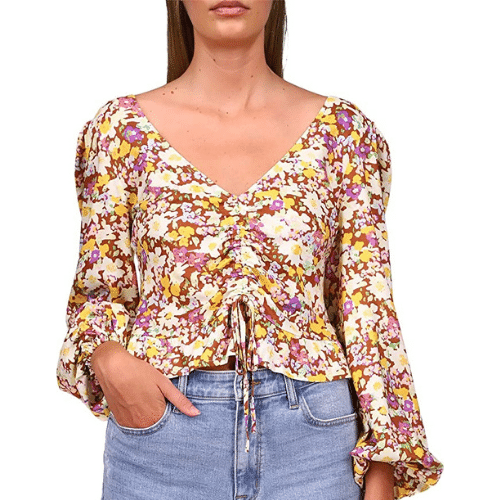 Sanctuary Drawn to You Top
Sweet allover floral print with drawstring detail. Pair it with a denim maxi for a great trendy look!
Check Price Here
• Flower Accents –
These subtle details add a touch of femininity without overwhelming your outfit. Look for shirts with flower embroidery or beaded appliques for an extra special touch.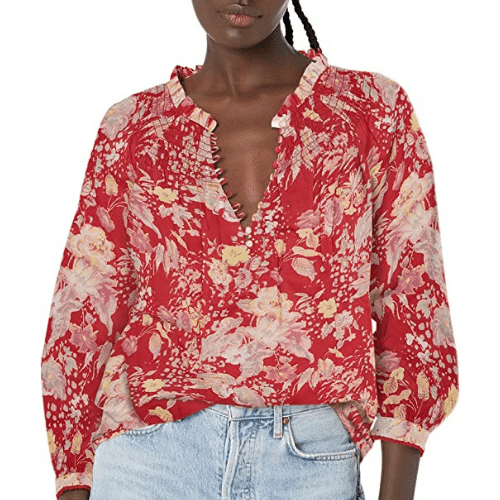 PAIGE Women's Jaylee 3/4 Sleeve Smocked Neck Top
Gorgeous light airy spring floral would look amazing with white jeans.
Check Price Here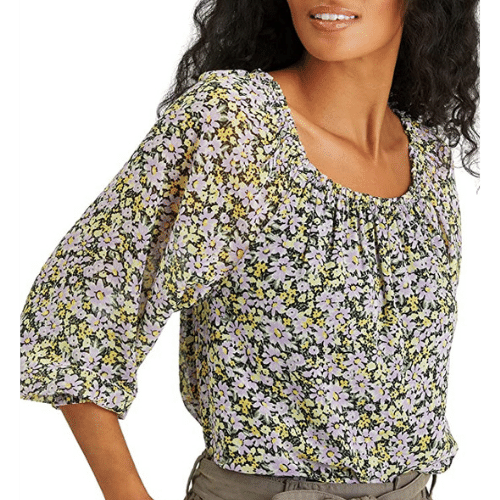 Sanctuary Sunshine Top
Garden power scoop neck floral print is a great transition piece. Pair it with green jeans for a fun and on trend outfit.
Check Price Here
• Tropical Blooms –
For those who love fun and whimsy, tropical blooms are perfect for you! Think hibiscus flowers, monstera leaves, and pineapples—you will be sure to stand out from the crowd with these exotic prints!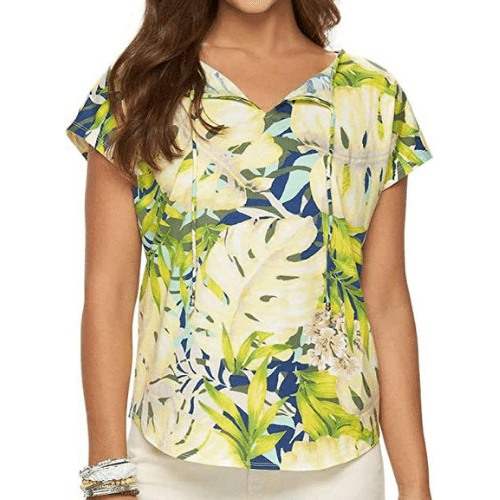 Chaps by Ralph Lauren Women's Scoopneck Tie-Front Printed Dolman Blouse Top
Take me away to the tropics! This gorgeous top would work with jeans, shorts, or even tucked into pants for a work day blouse!
Check Price Here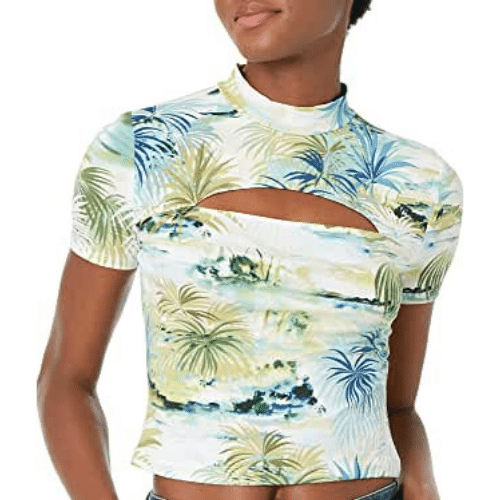 GUESS Women's Half Sleeve Gwen Cut Out Top
Excellent transition piece from the doldrums of winter to the sunny days ahead. Wear this cut out top with jeans or faux leather leggings now, shorts or capris later!
Check Price Here
• Abstract Florals –
Abstract florals blend colors and shapes from nature into unique patterns that are truly eye-catching. From geometric shapes to watercolor splashes, these designs make any outfit more interesting.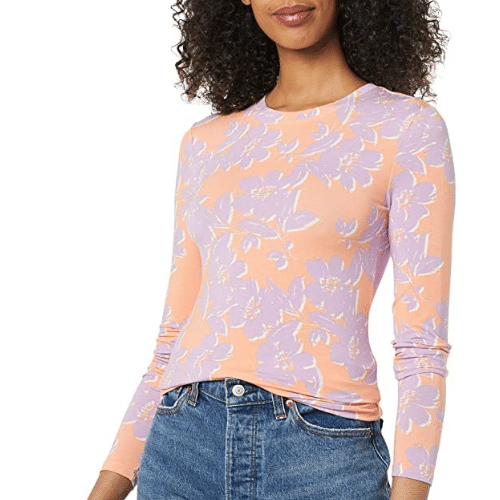 BCBGMAXAZRIA Women's Fitted Long Sleeve Round Neck Top
This form fitting top is a great addition to your spring floral wardrobe. Pair with wide leg jeans for a fun fresh look!
Check Price Here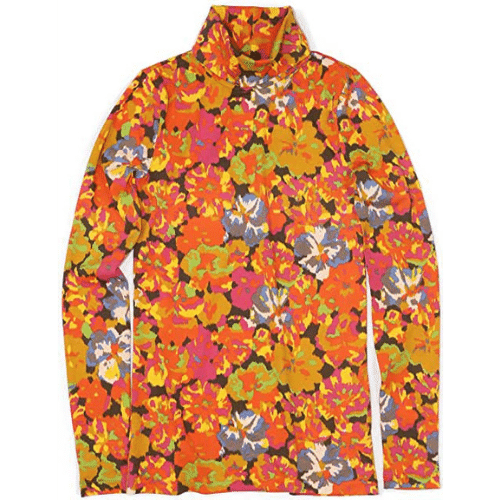 J.Crew Women's Tissue Turtleneck Tee
This vibrant abstract is a fab choice to wear with denim on denim or try a denim maxi, you'll stand out in the all monochrome crowd!
Check Price Here
How To Wear Floral
Now that you know what types of floral tops and blouses there are out there, let's talk about how to wear them!
The key here is not to overthink it—just have fun with it!
Pair your top with jeans or shorts for an easy everyday look; if you want something more formal, try tucking it into a skirt or trousers.
Be sure to accessorize with jewelry if you want an extra pop of color!
Spring is here and so is the latest trend—floral tops!
This season features everything from bold garden prints to delicate flower accents—so don't be afraid to mix things up a bit and add some color to your wardrobe.
With so many different styles available, there is something for everyone—so get shopping today, add a few to your cart, and show off your springtime style!
We only recommend products we love and think that you will too. We may receive a portion of sales purchased from this article that was written by our Frilly team.
Happy shopping!!
related searches