Are you looking for the perfect sweatpants outfit?
Look no further! Sweatpants are the perfect way to look stylish and comfortable at the same time. With the right combination of pieces, you can create a look that is both fashionable and comfortable.
We've put together 5 grey sweatpants outfits to give you inspiration to style fab sweatpants outfits.
We've all been there. You're chillin' on the couch either watching Netflix or playing Candy Crush and then you remember, I have to be somewhere. You're in your sweats and all comfy. The last thing you want to do is try to figure out what to wear.
You don't have to! We'll show you how to mix and match different pieces to create the perfect look for any occasion. Whether you're looking for a casual look to run an errand or something more dressy to meet up with friends, we've got you covered.
Sweats with Sweater Jacket
This look is perfect for meeting friends for lunch or brunch or a day of shopping!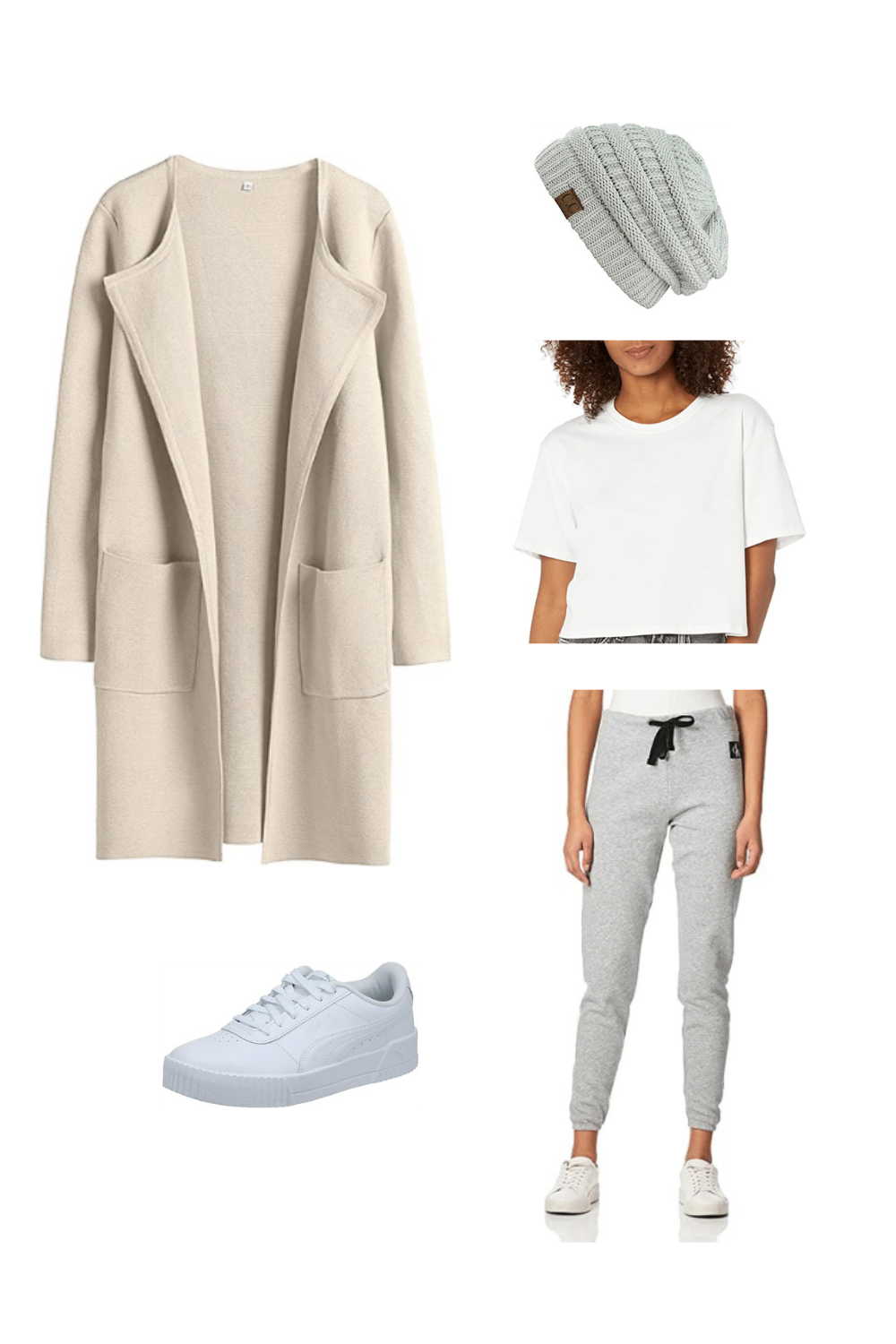 We've scoured the internet for the best sweatpants outfits from the most stylish influencers. We've also included tips and tricks for styling sweatpants in different ways.
Plus, we've included some of our favorite pieces to help you create the perfect look like tops, shoes, jackets, and accessories.
Puffer and Sweatpants
For those days when it's almost spring but it sure doesn't feel like it and you need to head out for an appointment.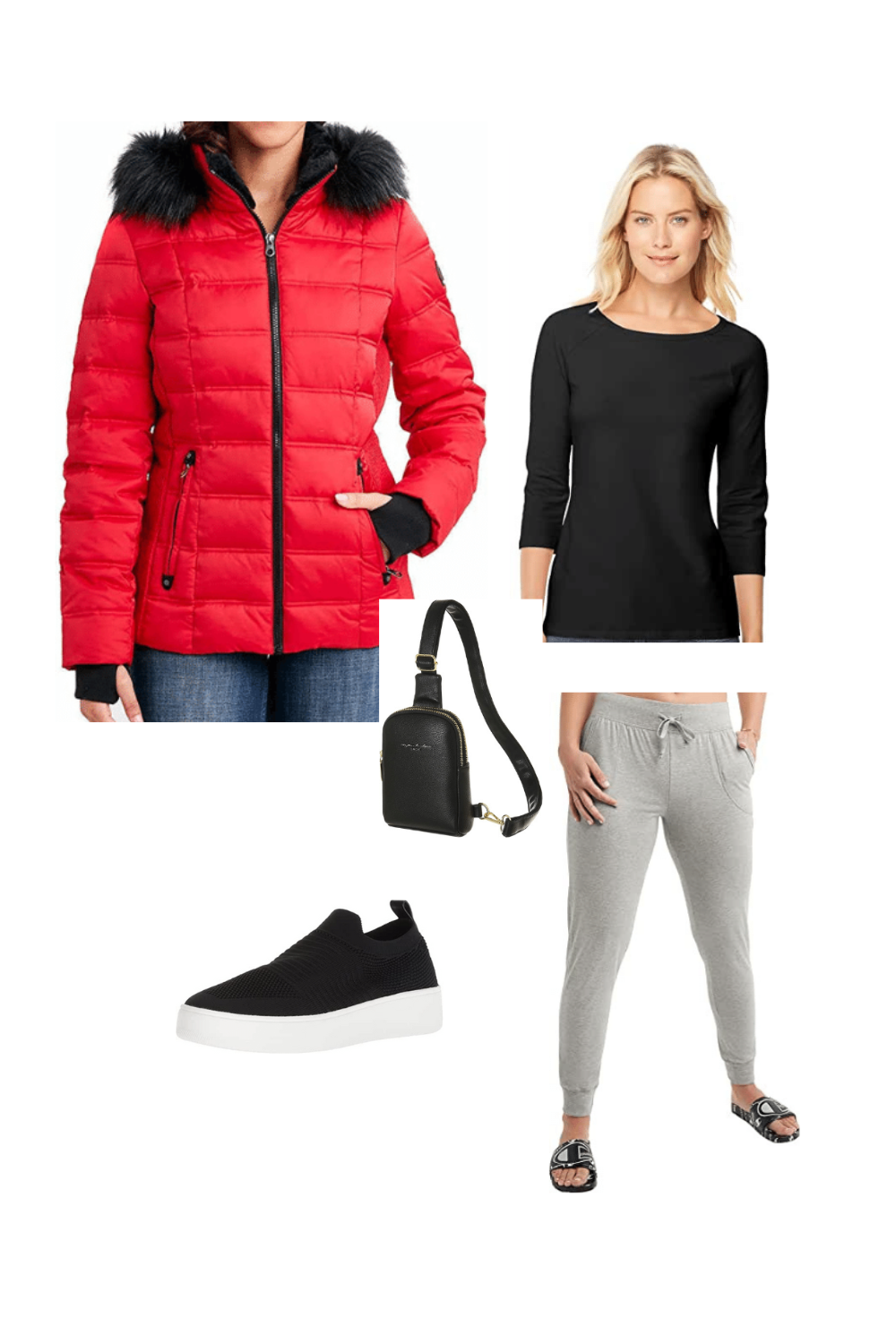 So, if you're ready to up your sweatpants game, read on!
We'll show you how to create the perfect outfits that are fashionable, easy to wear, and comfortable.
Get ready to look and feel your best in your new sweatpants outfit!
Trench and Sweatpants
For those days when there is no way you want to get out of your sweats but, you have to head up to the kiddies school, or meet with your mother in law. You'll look put together and still be comfy!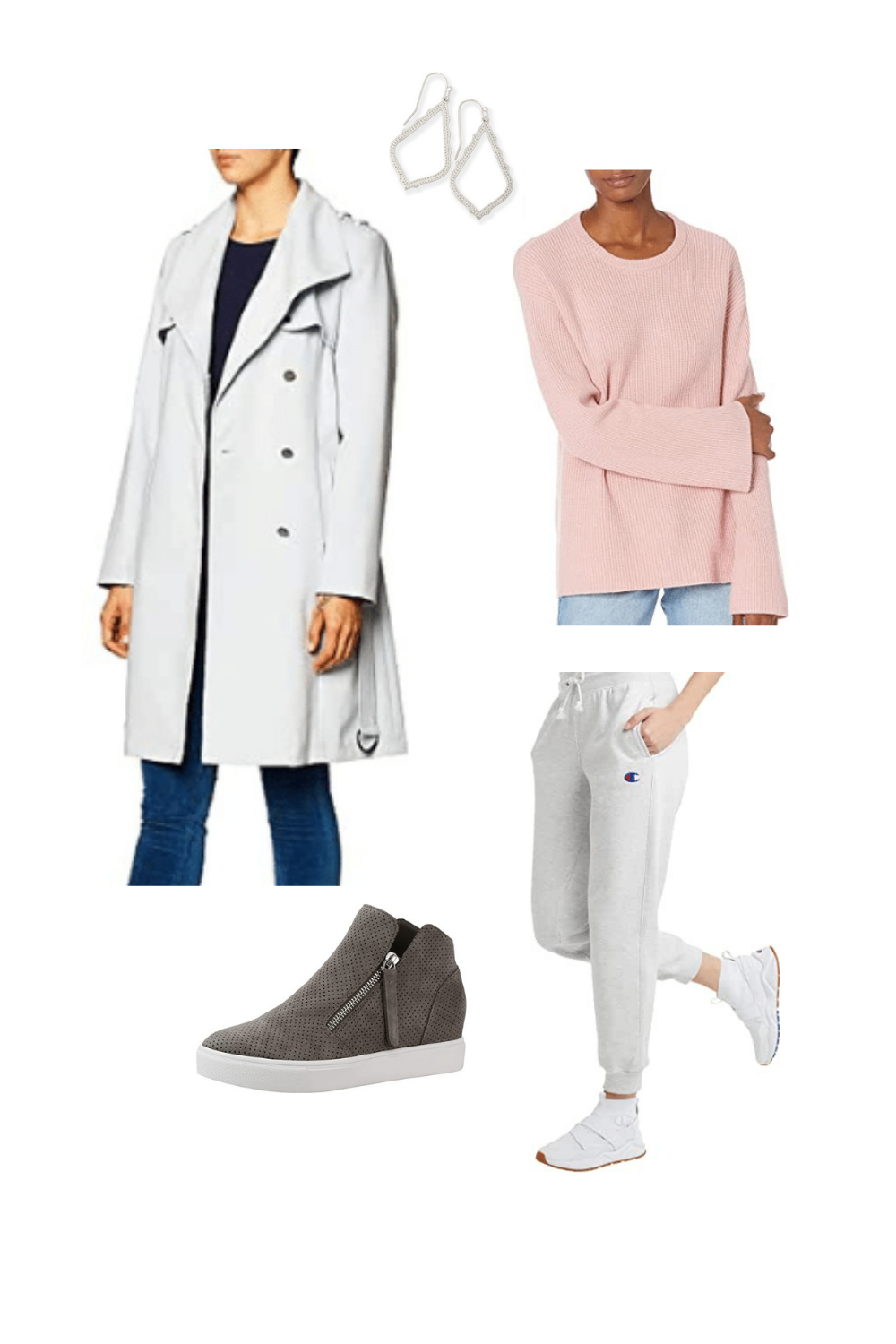 Denim on Denim and Sweatpants
Great for meeting friends for lunch, running errands, or going for a stroll.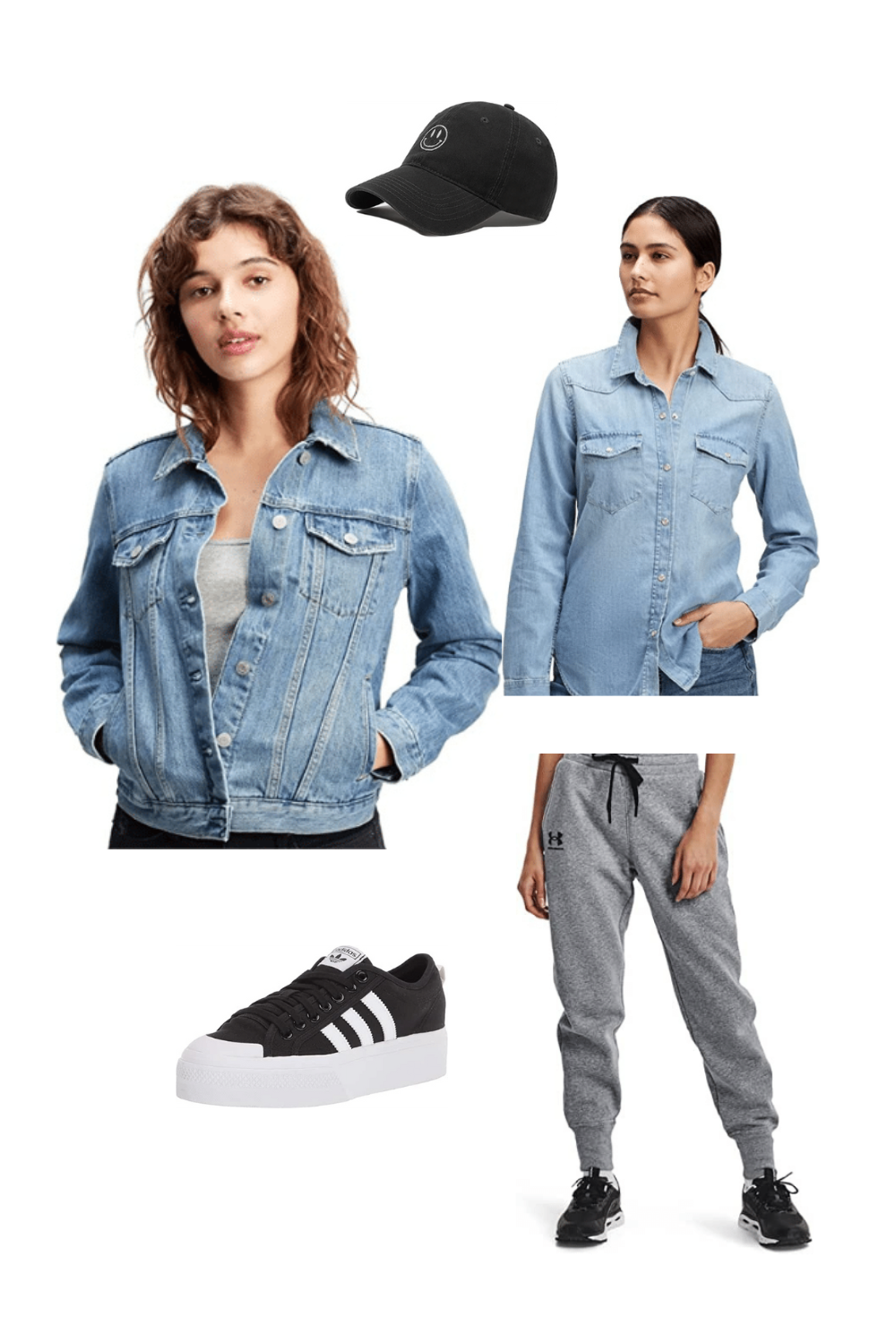 Sweatpants outfits are the perfect way to look stylish while staying comfortable.
Whether you're going out with friends, running errands, or just relaxing at home, sweatpants can be an incredibly versatile part of your wardrobe.
You can dress them up or down and create a wide range of looks depending on the items you pair them with.
Moto Jacket and Sweatpants
For a fun day into night hanging with the girls or chillin with your man. Fun and fab with a little frill!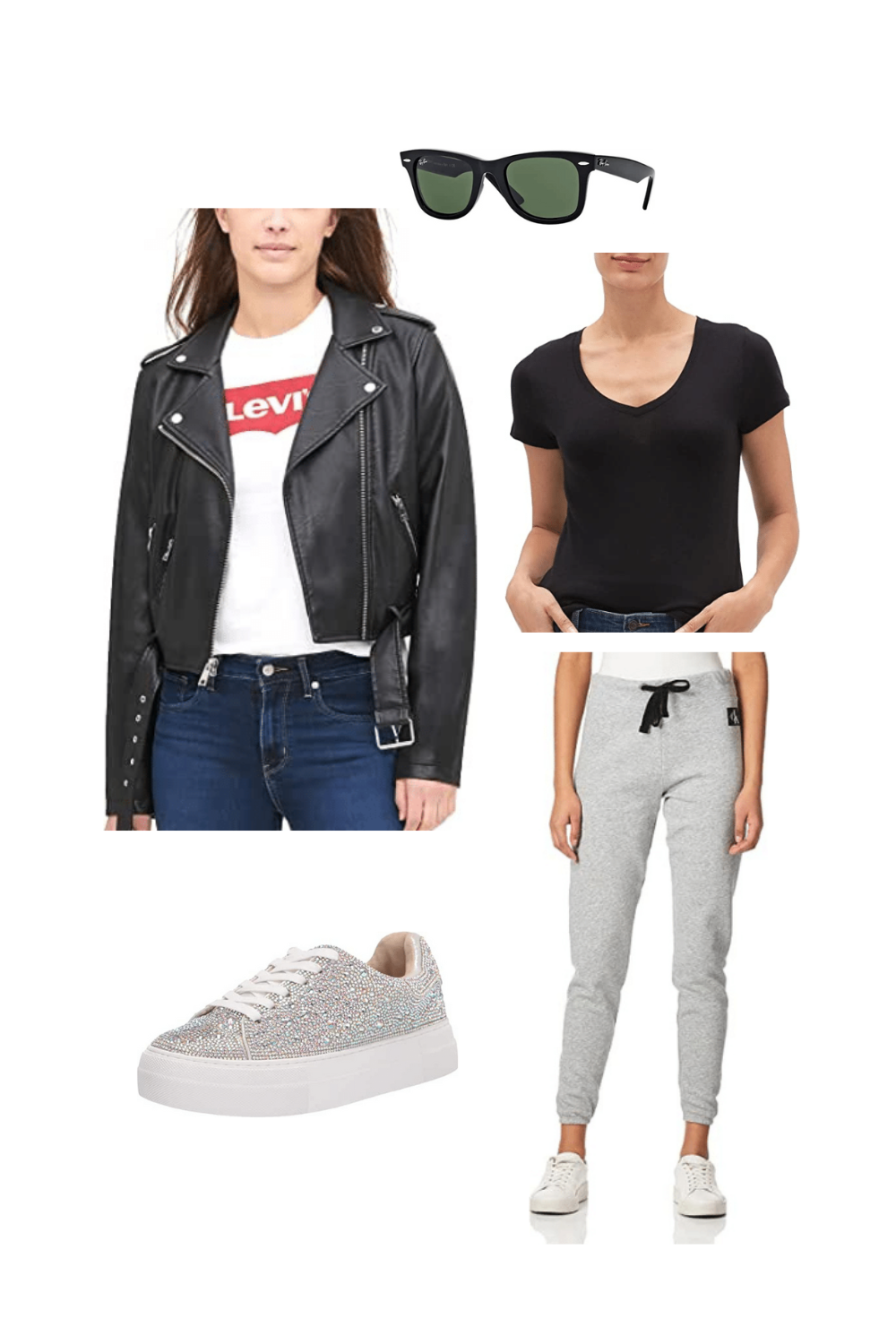 So go ahead and give sweatpant outfits for heading out a try!
With the right pieces, you'll have no problem creating the perfect sweatpants outfit that looks great and feels even better.
We only recommend products we love and think that you will too. We may receive a portion of sales purchased from this article that was written by our Frilly team.
Happy shopping!!