Spring is finally here, which means that now is the perfect time to invest in some new outerwear.
And when it comes to spring coats, there's nothing more stylish than bright and colorful women's rain jackets.
Let's take a look at some of the best options out there for women who want to stay dry while also making a statement.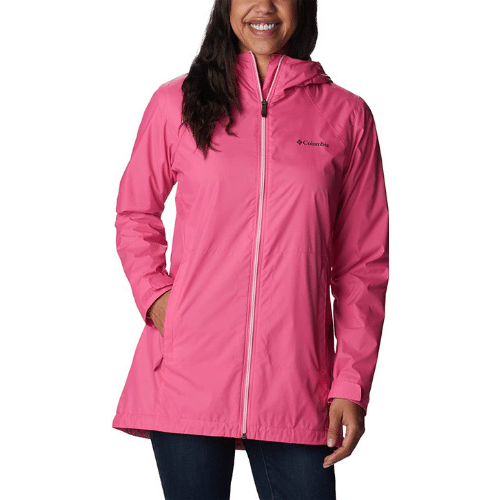 Columbia Women's Switchback Lined Long Jacket
In wild geranium this longer line jacket is a perfect everyday essential with just the right amount of color! Wear it over your beige outfit for a great contrast in color while staying dry!
Check Price Here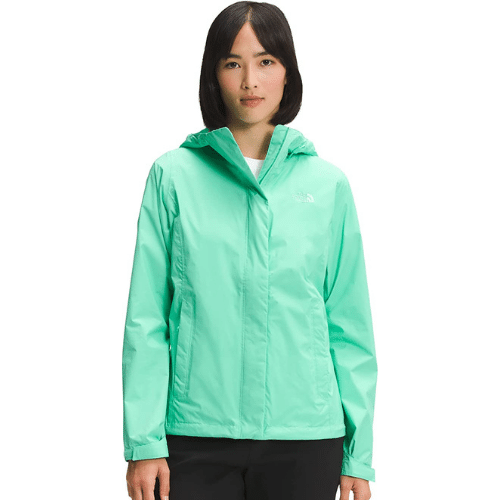 THE NORTH FACE Women's Venture 2 Waterproof Hooded Rain Jacket
This spring bud packable jacket is made with 75% recycled materials. It looks great and performs even better - with over 81% 5 star reviews, this is sure to be a keeper!
Check Price Here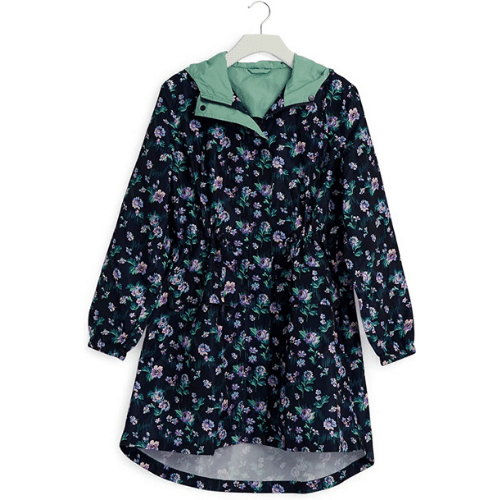 Vera Bradley Women's Packable Water Resistant Raincoat
Navy garden packable raincoat is a gorgeous floral choice. With a hood, it will take you outside in style when it's less than sunny out! Try it over your brunch outfit!
Check Price Here
Rain jackets have been around for decades, but these days they come in an array of colors and styles that make them the perfect option for any wardrobe.
From classic solid colors, like black or navy blue, to bold prints, like camo or florals, there's something for everyone.
Rain jackets are also lightweight and easy to layer over other pieces - making them the ideal choice for unpredictable spring weather.
They can be dressed up with heels and jewelry for special occasions or paired with jeans and sneakers for a more casual look.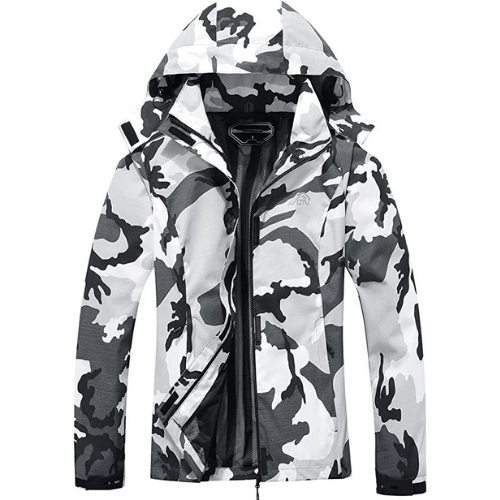 OTU Women's Waterproof Rain Jacket Lightweight Hooded Raincoat
Wind proof and waterproof, this camo jacket is great both for outdoor treks and power shopping in the elements!
Check Price Here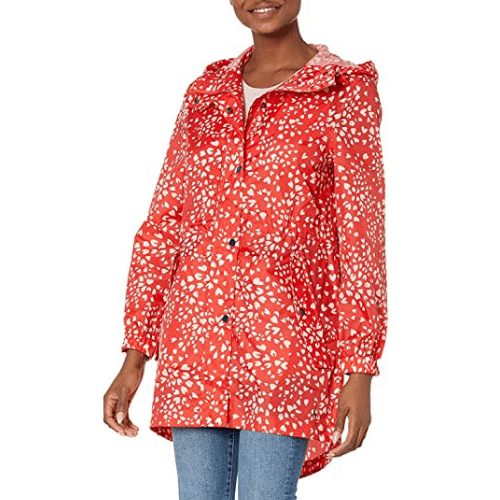 Joules Women's Rain Jacket
Red leopard hooded rain jacket screams fun! Headed out to run errands? You're sure to stray dry and out of the wind in this jacket.
Check Price Here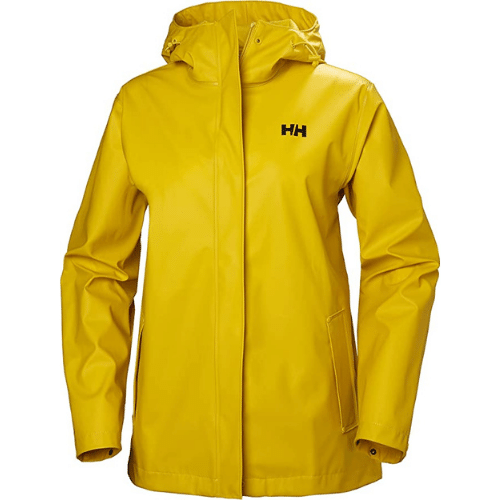 Helly-Hansen Women's Moss Hooded Waterproof Windproof Raincoat
100% waterproof and wind proof the welded seams keep moisture out keeping you comfortable in even the worst of storms. Pair with waterproof boots to keep those tootsies dry!
Check Price Here
When it comes to color, the options are endless!
Whether you're looking for something subtle or something vibrant, you'll be sure to find just what you need.
For those who prefer muted tones, consider shades of gray or olive green – these timeless hues are perfect for everyday wear and will never go out of style.
If you're feeling daring, however, opt for hot pink or electric blue – these brighter shades are sure to turn heads!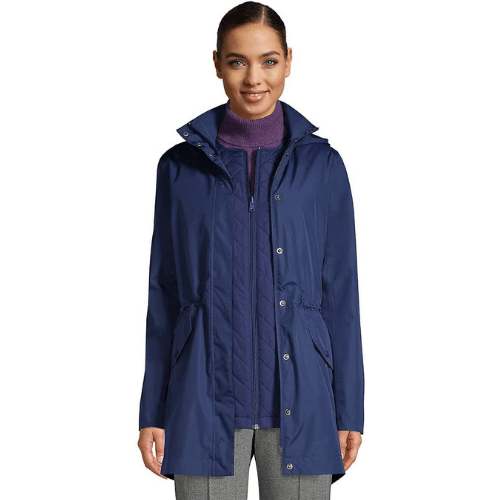 Lands' End Women's Waterproof Insulated 3 in 1 Rain Parka
It's a shell, a parka, and a vest all in one. This is sure to keep you dry and when it turns chilly warm - the vest can zip out and be worn seperately!
Check Price Here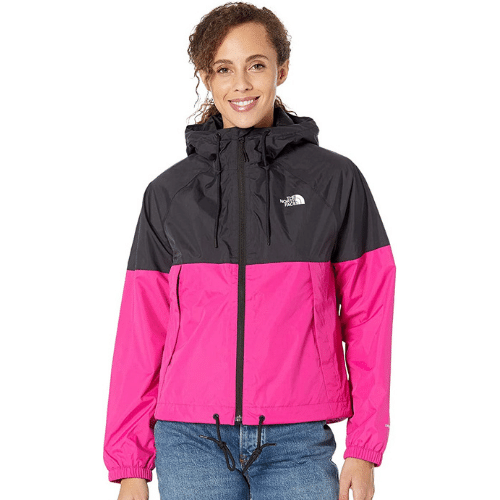 THE NORTH FACE Women's Antora Rain Hoodie
Love the color block in fuschia! Water and wind proof, this breathable hoodie will be your new fav for rainy days. Pull it over your comfy outfit and you're out the door!
Check Price Here
totes Women's Reversible Rain Poncho
Okay, it is black but don't you love the revesible lining? This great poncho deserves a place in your weekend getaway bag! Packable and fun plus it keeps you dry!
Check Price Here
No matter which style you choose, one thing is certain: when you don your colorful rain jacket this spring season, you'll be ready to face whatever Mother Nature throws your way!
A colorful rain jacket is an essential piece of outerwear this spring season; not only will it keep you warm and dry on even the gloomiest days but it also adds a pop of brightness to any outfit.
So why not embrace the change in weather with a coat that perfectly expresses your unique personality?
With so many options available in an array of colors and styles, you're sure to find just what you need!
So don't wait - start shopping today!
And before you go, did you get a chance to sign up for our newsletter? Go ahead, it'll only take a sec and you'll never miss a frilly fun fab post!!
We only recommend products we love and think that you will too. We may receive a portion of sales purchased from this article that was written by our Frilly team.
Happy shopping!!
pit zips