Perhaps I'm trying to rush things, but when one day is in the 50s and the next is single digits, it's time to think spring!
As the days will soon grow longer, so too does our desire to add a little color to our wardrobes.
If you're looking for the perfect way to transition out of winter and into spring, then pastel tops are just the ticket. Whether you're dressing up or down, these 10 top pastel tops will have people talking.
The Rolled Sleeve Button-Up Shirt
This lightweight top is perfect for any occasion.
It features a classic cut with rolled sleeves and button up styling.
Wear it over skinny jeans and for shoes, try a great pair of mules for an effortless look.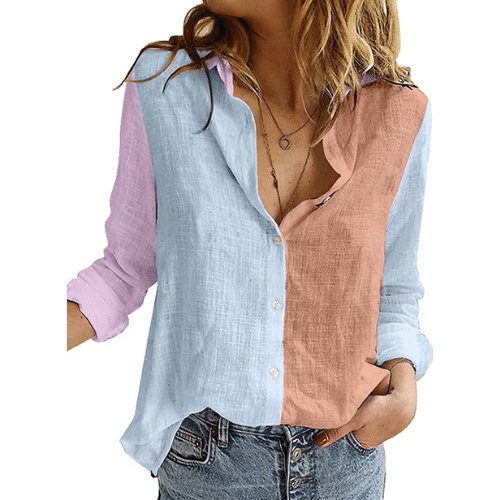 Astylish Roll up Sleeve Button Blouses
Long Sleeve, Collared V Neck, Color Block, Roll-up Sleeves, Button Down, Solid Color Design
It is a super soft blouse, loose, lightweight, breathable, skin-friendly
Check Price Here
The Wrap Top
A wrap top is an essential piece in any wardrobe, especially when it comes in a pale lilac hue.
Wear this top with high-waisted jeans and heels for an easy day-to-night look.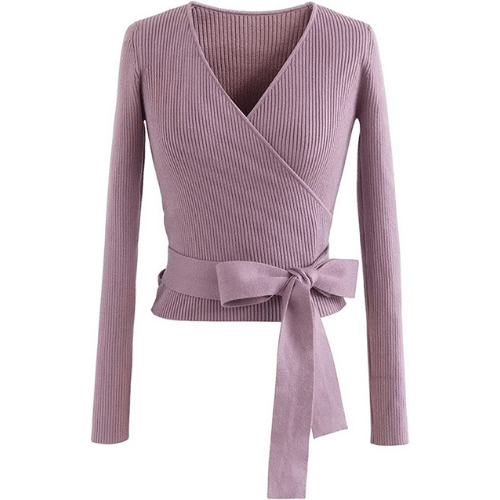 CHICWISH Women's Lilac V-Neck Tie-Waist Bowknot Wrap Knit Top
This knit top is effortless elegance in the form of V-neck design. The wrap around style meets at the waist with a self-tie ribbon, so you can perfectly showcase your silhouette.
Check Price Here
The Merino Sweater
Transitioning from winter weather doesn't mean sacrificing warmth—not when there's this merino sweater around! Its pale tone make it easy to pair with a range of other pieces while its relaxed fit ensures all-day comfort no matter where your day takes you next! Add wide leg pants, one of your favorite purses. a jacket and your off!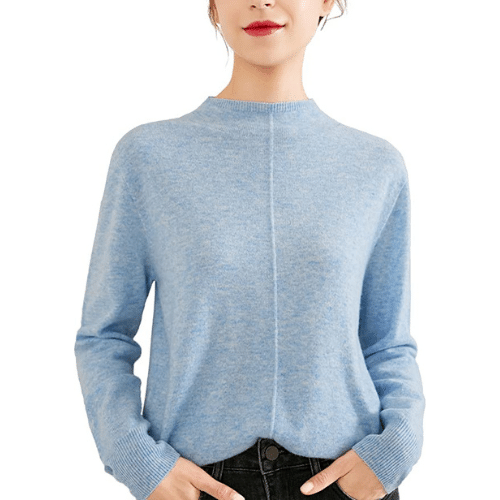 SOPHIA YANG Woman's Merino Wool Sweater
The 100% Wool Long Sleeve Pullover Crew Neck Sweater is made of soft high-quality material. Warm and comfortable to wear, warmth without itch. High-Performance breathability. definitely an everyday wardrobe staple for every stylish woman. Available in sizes from small to xx-large.
Check Price Here
The Cashmere Sweater
Cashmere is one of those items that deserve a place in your wardrobe. This fab offer is a great find from Sophia Yang. Super soft and lightweight, it is perfect for the change in seasons. Top it with a faux fur jacket when there is a chill in the air.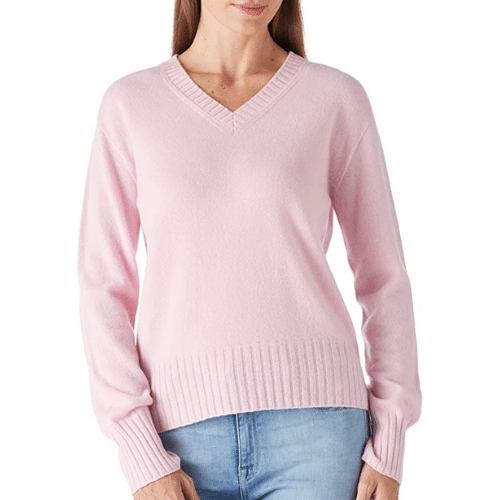 SOPHIA YANG Women's 100% Cashmere Sweater V-Neck Long Sleeve Knit Pullover
Women cashmere sweaters from 100% cashmere with a perfect seamless process, this crew neck sweater is soft, lightweight, skin-friendly, non-itchy, exceptionally breathable and warm.
Check Price Here
The Lace Sleeve Blouse
This lace sleeve blouse is both feminine and fashion-forward. With its ruffle detailing in a sweet peach, it will instantly elevate any outfit from bland to beautiful. Pair it with a denim maxi for an on trend style.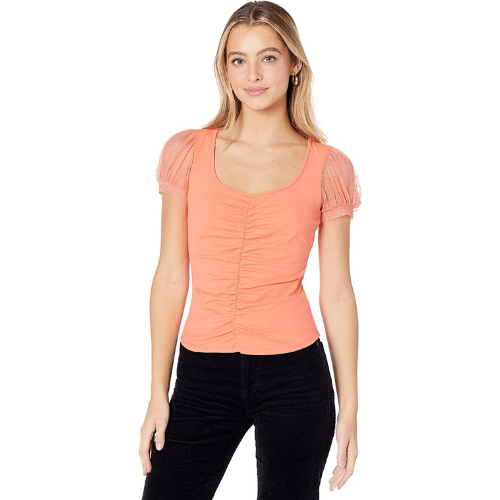 Free People Blush Up Cami
With its swiss-dot puffed sleeves, this awesome cami features ruched bodice design with semi-sheer, back mesh paneling, and beautiful curved bottom hem
Start your ensemble off rights with the smooth and sleek style of the FP Cami featuring slimming silhouette to flatter any body shape, and a built in bra shelf for support.
Check Price Here
The Crochet Top
A crochet top is always on trend, no matter what year it is! With its slightly ballon sleeves and cut out back, this is the sort of top to soon become your favorite! Pi\air this fab find with a great pair of jeans for a perfect Date Night look!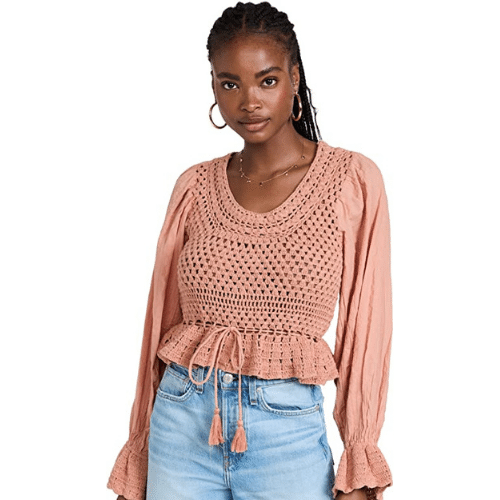 Free People Women's Megan Crochet Top
Showcasing the label's knack for all things eclectic and romantic, this Free People top features a tonal mix of soft crochet and crinkly gauze. An open back adds to the breezy feel of the piece.
Check Price Here
The Oversized Open Weave Sweater
An oversized open weave sweater in a cool shade of mint can do wonders in making your outfit look stylish yet comfortable at the same time!
Plus, who doesn't love wearing light colors like mint during the cool months? Pair with white denim for a fab look!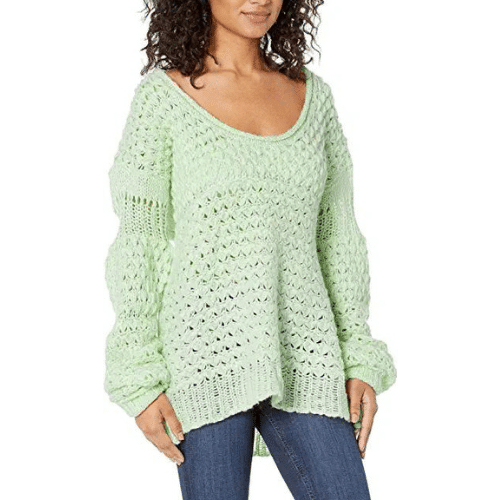 Free People Womens Knit Pullover Sweater
Free People Sweater Pullover, 68% Acrylic, 32% Wool, Ribbed Cuffs, Ribbed Hem Crochet. All Seasons Medium Weight Long Sleeve Casual
Check Price Here
The Peasant Blouse
If you want to make a statement with pastels, then this peasant blouse was made just for you!
Its lace and crochet fabric adds a touch of elegance! This would make a great brunch outfit paired with leggings and knee high boots for the cooler weather  and cropped jeans with sandals when it turns warmer!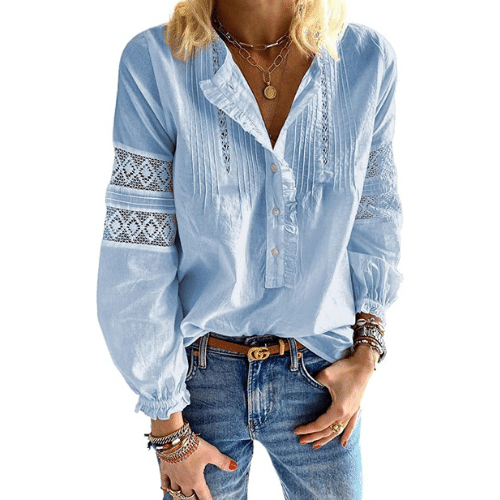 Dokotoo Boho Lace Crochet Tops
Women's Casual Boho Peasant Tops is made with lightweight and soft material that makes you feel as good as it looks.
Check Price Here
The Crop Top Sweater Set
For those days when you want to show off your midriff but still maintain an effortless style, then this crop top sweater set was designed just for you! Its sweet lilac hue will ensure that all eyes are on you wherever your day takes you! How about a day of shopping followed by lunch with your bestie???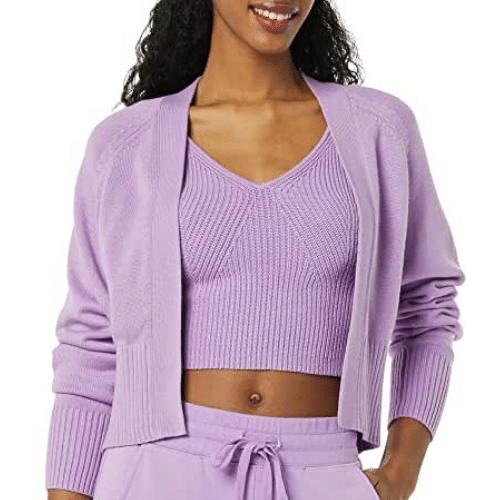 Daily Ritual Women's Ultra-Soft Cardigan and Crop Top Sweater Set
Suitable for fall and winter. Perfect with high waisted pants and skirts.
Comfortable and versatile, this sweater is perfect on its own or as a layer under a jacket.
Check Price Here
The Henley Top
A great choice for weekend comfort is a henley tee in a pastel shade of pink!
Its loose fit makes it incredibly comfortable while its pastel hue make sure that all eyes are on you! Pair it with comfy sweats and a pair of Ugg slippers for a more put together everyday lounge!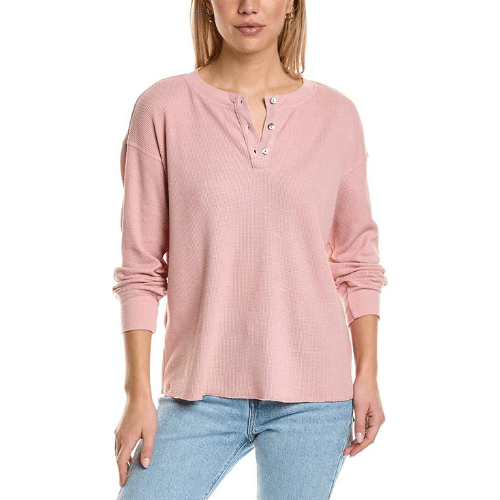 Michael Stars Frances Henley Top
Contemporary essentials for everyday wear.
Frances Henley Top in cosmo with thermal design, dropped-shoulder sleeves, and raw edge hem
Check Price Here
The results are in - springtime is coming which means updating your wardrobe should be at the forefront of your mind - especially if you're looking for an easy way to transition out of winter looks into more colorful pastel clothing ensembles that'll have heads turning everywhere you go!
From roll-sleeve button-ups to crop sets we've got ten pastel tops that'll have people talking about how fabulous your style game is after one glance - so don't hesitate - grab them all before someone else does first!
Next up pastel dresses...
We only recommend products we love and think that you will too. We may receive a portion of sales purchased from this article that was written by our Frilly team.
Happy shopping!!