After a busy holiday season filled with shopping, cooking, entertaining, and gift-giving, it's time to treat yourself!
Whether you're looking to pamper your mind, body, or soul, there's no shortage of options when it comes to indulging in some much-needed self-care.
From luxurious spa treatments to cozy loungewear, we've compiled a list of the best post-holiday gifts for you to treat yourself with this winter.
Here are 8 items that will bring you joy, make you stand out when it comes to fashion, and help you get the pampering you deserve.
Cashmere Sweat Set
Women everywhere, rejoice!
Michael Stars offers a luxurious line of women's cashmere sweats that elevates your athleisure looks to the next level.
Crafted from exceptionally soft, high-quality cashmere, these pieces will be sure to become favorites in your wardrobe.
With the updated classic style of Michael Stars, you can rest assured that you'll appear stylish and remain comfortable all day long.
Perfect for women who desire a luxe look with maximum comfort, the women's cashmere sweats from Michael Stars are not to be missed gift to oneself.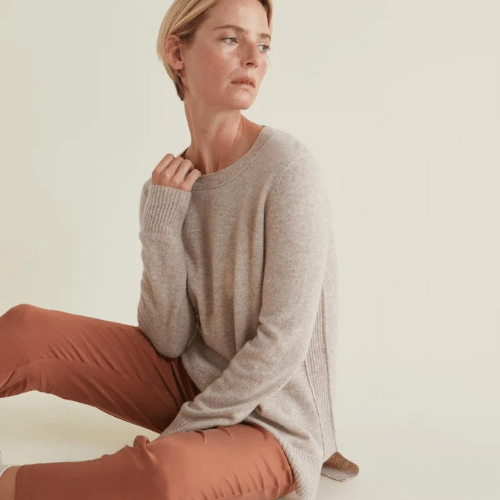 Annabelle Cashmere Tunic
Perfect over leggings or trousers, Annabelle is made from our luxuriously soft cashmere and has a crew neck with ribbed details on the hem, neck and cuffs. Exclusive to Michael Stars.
Check Price Here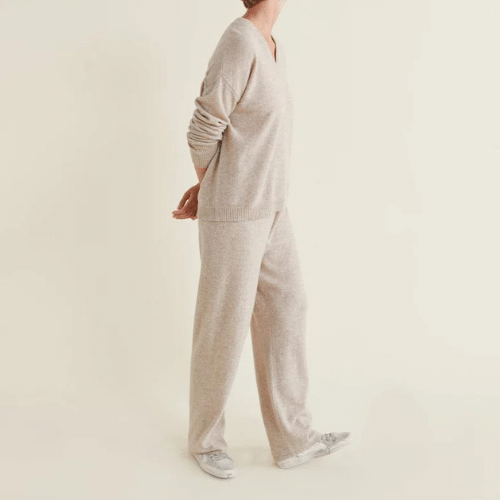 Lucia Cashmere Pant
Check Price Here
A Quality Pair of Handmade Boots
L'Artiste styles integrate creativity, female charm, art, and romance into its unique artisanship & design in every shoe.
Every L'Artiste product is handmade and hand-painted by artists while using the finest materials; genuine leather and rubber soles to provide maximal quality and comfort.
The leathers undergo a special coloring & vegan dying process that originated in the Moroccan alphas- a method that has been used for centuries ensuring an artisan look and feel in every piece.
An ancient tradition of Moroccan production combined with French designs produces a unique collection that focuses on design, comfort, and extraordinary attention to detail.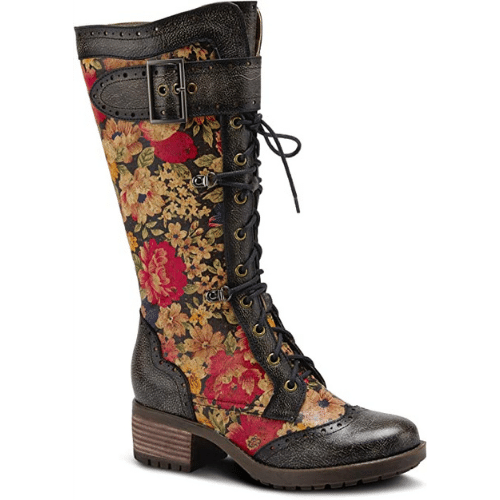 Spring Step L'Artiste Women's Kisha-Flora
Rubber sole
Upper: Leather, Synthetic
Outsole: Rubber
Insole: Synthetic Leather
Closure: Buckle, Hook&Loop, Lace-up, Zipper
Check Price Here
A Bold Statement Bag
You can never have enough bags!
For this pampering idea, turn to Kurt Geiger.
Gift yourself with an eye-catching accessory that commands attention and is roomy enough for all your essentials.
A signature crystal-encrusted eagle head and glistening Leopard Print pink and blue sequins elevate a quilted shoulder bag that will complement your night-out look or have fun and use it for daytime.
You did all the work to create a magical season, it's time for you to have a gift that will be magical for you every day!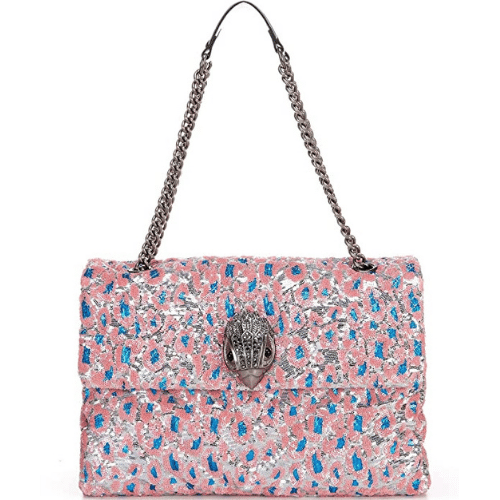 Kurt Geiger Women's Kensington XXL Sequin Pink Blue Shoulder Crossbody Bag
Signature eagle-head logo gunmetal hardware
Sequin leopard Print. Interior features dividers and pockets
Structured silhouette with flat base for stability
Check Price Here
Luxe Jewelry
No outfit is complete without some sparkle! Add some glitz and glamour with statement earrings.
These Swarovski dangle earrings with multi-color crystals are a perfect choice. Sparkly crystals in pastel shades will be perfect now with monochrome outfits and later with all the new pastels that will be hitting the stores soon!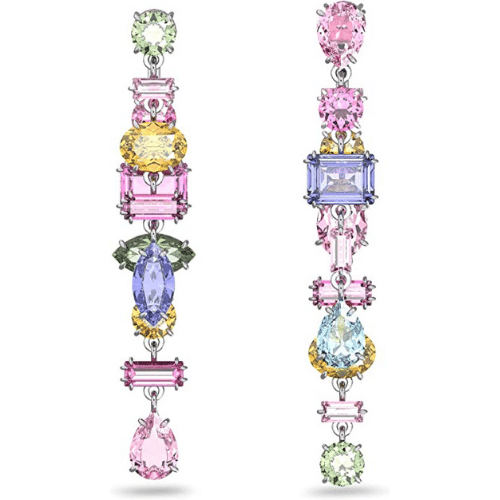 Swarovski Gema Jewelry Collection, Gold-tone and Rhodium Finish, Multicolored Crystals
These multicolored drop earrings feature a mix of oval, pear, emerald and navette-cut crystals, arranged in a random formation.
An elegant yet playful twist on the essence of Swarovski crystals, wear yours with an off-the-shoulder top to highlight their pastel hues and kinetic craftsmanship, or pair with the matching necklace from the Gema family.
Check Price Here
A Massage Everyday
You probably just did a double-take!
Yes, you can have the luxury of a massage every day in the comfort of your own home.
The Shiatsu Neck and Back massager is pure heaven.
You simply slip it on over your shoulders, turn it on and enjoy an amazing massage with heat.
No need to go anywhere, and trust me it is divine.
This has been my go-to for everyone on my list - pick one up for yourself, and you will be glad you did!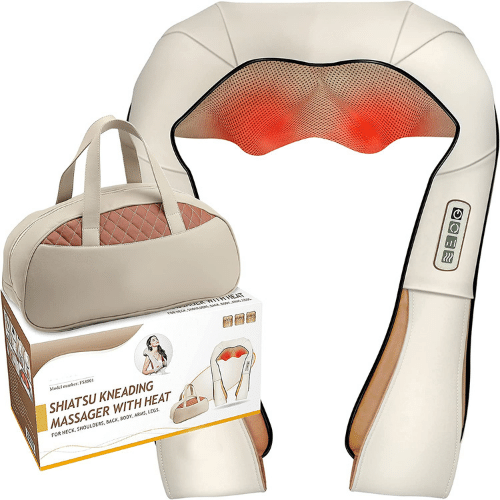 Shiatsu Neck and Back Massager with Heat Deep Kneading Massage
The combination of massage and heat therapy will help increase blood circulation and relieve muscle soreness, pain, stiffness, tension and stress. This massager can be used for various parts of your body such as neck, shoulders, back, abdomen, arms, thighs, calves and feet.
Check Price Here
A Great Coffee Table Book
Sometimes all you want to do is sit back and flip through a great book. Something that will take you away and get those creative juices flowing.
The Finer Things: Timeless Furniture, Textiles, and Details is not only a beautiful book but it is packed with fab inspiration on textiles, home design, and how to create dazzling surroundings.
What better way to spend an afternoon?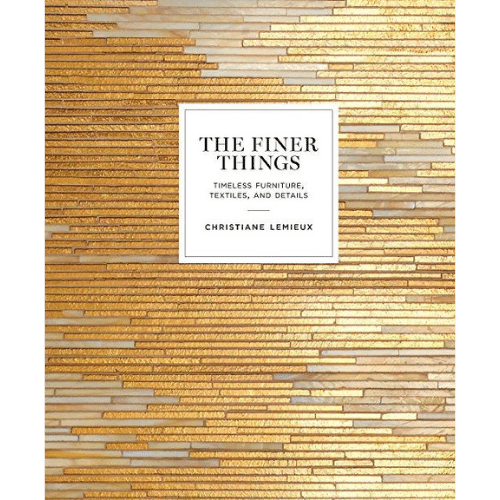 The Finer Things: Timeless Furniture, Textiles, and Details
Hundreds of elegant home interiors—both iconic examples from the past and stunning residences today--represent the range of luxurious and customized environments that can be created with fine décor.
Check Price Here
A Great Novel
Sometimes you simply need an escape.
Turn off the phone, slip on your cashmere sweats, make a pot of tea, and put out the do not disturb sign.
Lessons in Chemistry by Bonnie Garmus is a NY Times bestseller as well as Goodreads Book of the Year.
With 72% of 5-star reviews, this looks like a great way to escape for an afternoon or two!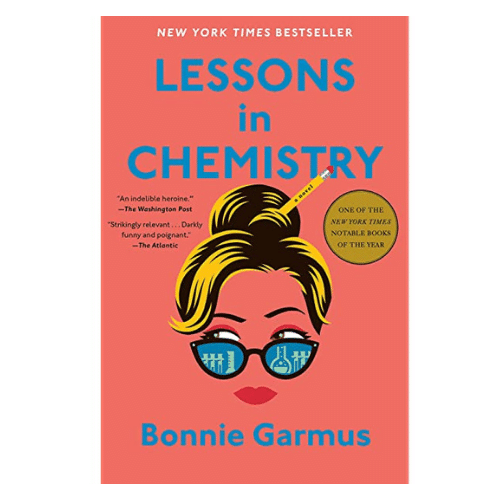 Lessons in Chemistry: A Novel
Laugh-out-loud funny, shrewdly observant, and studded with a dazzling cast of supporting characters, Lessons in Chemistry is as original and vibrant as its protagonist.
Check Price Here
Chic Sunglasses
Protect your eyes from the sun or hide from paparazzi with stylish shades — look for timeless yet modern designs in unexpected shapes like these cat eye frames from Tom Ford for a luxe look.
Their neural black/grey will go well with any of your outdoor outfits keeping your gorgeous eyes safe and your overall aura stylish.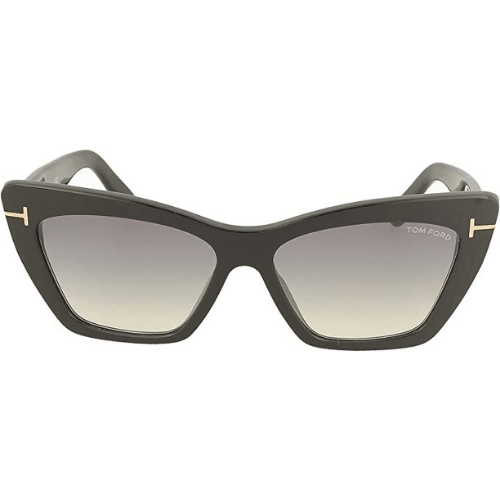 Tom Ford WYATT FT 0871 Shiny Black/Grey Shaded 56/15/140 women Sunglasses
Made in Italy
Plastic frame
composite lens
Non-Polarized
Check Price Here
After the hustle and bustle of the holiday season has come to an end, it's time to start treating yourself again! There are so many beautiful items available that are worth investing in—from boots to jewelry pieces—so don't be afraid to splurge on something special just because it's after the holidays!
Treating yourself doesn't always mean buying expensive items; sometimes just taking some time off to relax and recharge with a book is more important than anything else!
So take some time off this season and enjoy these 8 items knowing that you deserve every bit of pampering after such a hectic few months!
We only recommend products we love and think that you will too. We may receive a portion of sales purchased from this article that was written by our Frilly team.
Happy shopping!!