Are you on the hunt for the perfect pair of joggers?
Whether it's to make a fashion statement or to just lounge around in, cotton joggers have become a must-have item in many women's wardrobes.
If you're looking for a stylish and comfortable piece of clothing to add to your wardrobe, then you should consider cotton joggers.
Take a browse, we've rounded up twelve great picks in a range of styles and colors from basic black and gray to vibrant shades of teal and red!
Cotton Jogger Benefits
The biggest benefit of investing in cotton joggers is their versatility.
You can easily transition from wearing them around the house to running errands, shopping or even out on the town.
They come in a variety of colors and styles so you will always look fashionable no matter where you go.
Cotton joggers are also incredibly comfortable as they are made from lightweight and breathable fabric that will keep you cool during summer days and warm during cooler weather.
They also provide a relaxed fit that is flattering and looks great styled with other pieces from your closet.
Another key benefit of owning cotton joggers is their durability.
Unlike other materials such as nylon and polyester, cotton fabric can withstand wear and tear over time without losing its shape or fading in color due to its natural strength and breathability.
This makes them perfect for everyday use as they won't easily tear or fade when washed regularly as other fabrics do.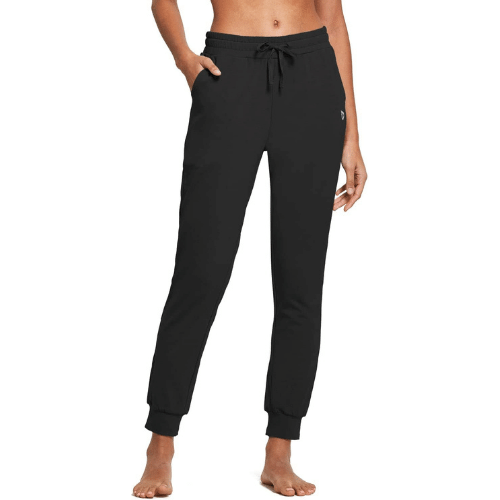 BALEAF Women's Sweatpants Joggers Cotton
With tens of thousands of great reviews, these will be your new go to cotton joggers! With a touch of added spandex for a bit of stretch, they're available in a dozen shades!
Check Price Here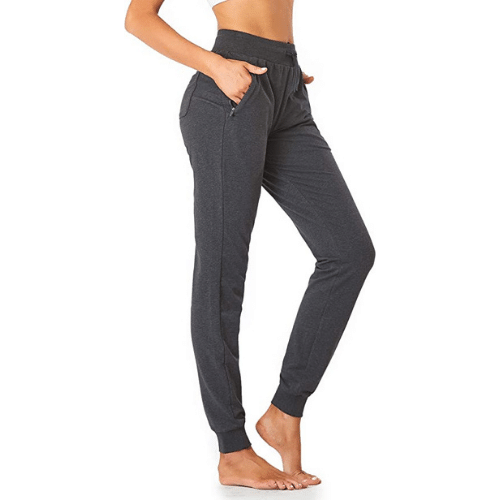 SEVEGO Lightweight Women's 28"/30"/32"/34"/36" Tall Inseam Cotton Soft Jogger
Great fit, zippered pockets and a huge variety of sizes make this choice a great one!! For from petite to tall, sizes xs to xxl, you'll be sure to fit your best fit.
Check Price Here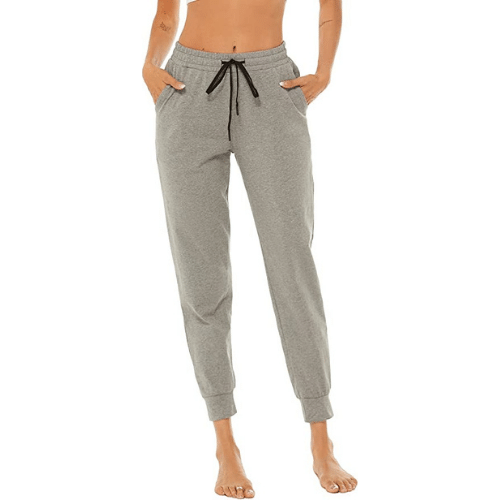 AvaCostume Women's Lightweight Cotton Sweatpants Yoga Joggers
Super soft with just enough stretch, these are a great light weight option. Add casual sneakers to run your errands!
Check Price Here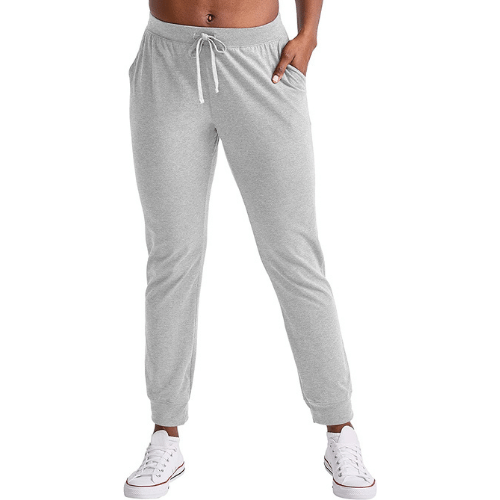 Hanes Originals Women's Joggers, Cotton Jersey
Lightweight and fun, these joggers are great for hanging around and lounging! Need to run out? Add a denim jacket & sneaks!
Check Price Here
Cotton Jogger Care Tips
It's important not to forget about proper care when it comes to caring for your cotton joggers.
To ensure that they last longer, it's essential to follow some basic rules when cleaning them such as avoiding harsh chemicals or bleaches, washing them in cold water instead of hot water, avoiding wringing out the excess water after washing, drying them on low heat settings rather than high heat settings, and not leaving them wet for too long after washing before putting them away in storage or hanging up to dry naturally.
By following these steps, your favorite pair of cotton joggers will look new for years!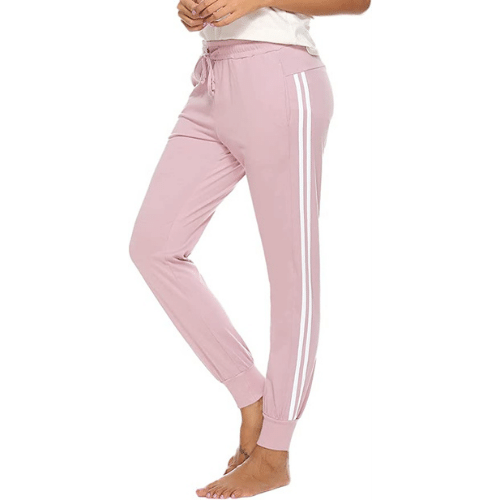 Kvswiu Women's Cotton Jogger Sweatpants with Pockets
100% cotton in a lightweight jogger that's perfect for warmer days! Don't you love the stripe?? Pair with your New Balance sneaks!
Check Price Here
SPECIALMAGIC Cotton Joggers for Women Sweatpants with Pockets
Reviewers love the fit on these joggers and the subtle elstic waist that keeps everything nicely tucked in! Great for running errands - rain in the forecast - pair with a rain jacket!!
Check Price Here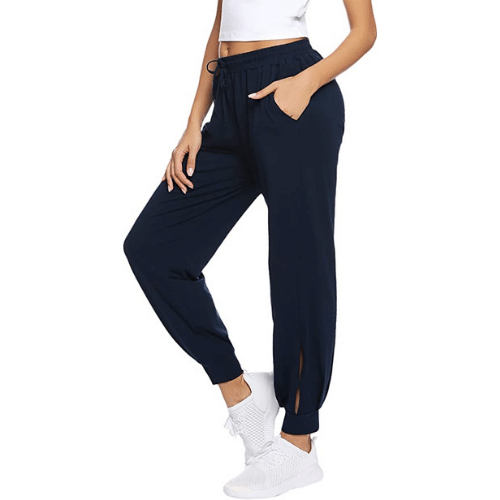 Prosoft & Hawiton Women's Joggers Sweatpants Lightweight
Loooks like there are many repeat buyers for these adorable lightweight sweat pants with cute side slits! Add a cute sweatshirt and you are good to go - or stay in!
Check Price Here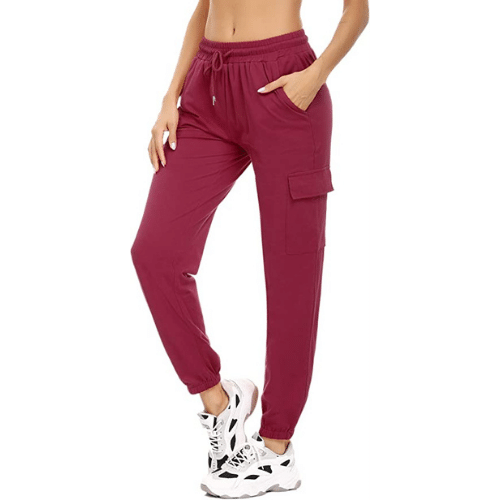 Doaraha Women's Cotton Cargo Jogger
Lightweight cargo joggers are great for running errands or walking the dog!! LOve those extra pockets and the fab color!
Check Price Here
Investing in a great pair of cotton joggers is an essential addition to any woman's wardrobe due to their comfortability and versatility that allows you to transition effortlessly between different occasions without sacrificing style or function!
Not only are they durable but they can be cared for properly by following basic steps your favorite pairs looking new for years!
So if you've been searching for the perfect pair of cotton joggers for women that are casual yet fashionable pants that don't sacrifice comfortability then why not give cotton joggers a try?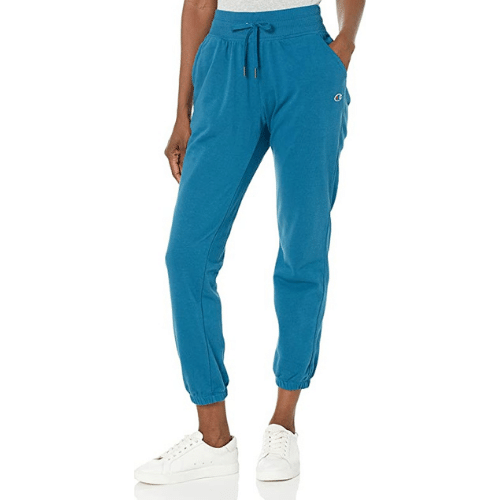 Champion Women's Plus Size Campus Sweatpants
Is this color amazing???? Plus size sweats in a bunch of great shades and the perfect styling and quality you expect from Champion!
Check Price Here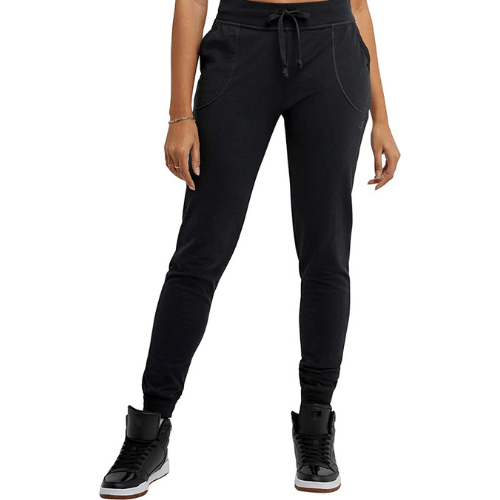 Champion Women's Everyday Cotton Joggers
Champions best selling, US grown cotton sweats are iconic and a great addition to your closet!
Check Price Here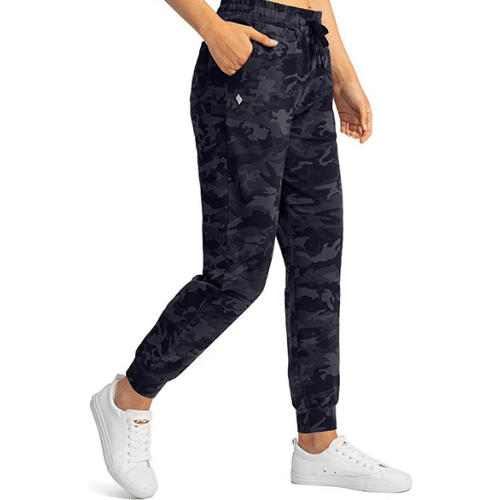 SANTINY Women's Sweatpants with 3 Pockets Cotton
Form fitting and flattering - reviewers love these joggers!! Available in 12 great colors, perfect for everyday!
Check Price Here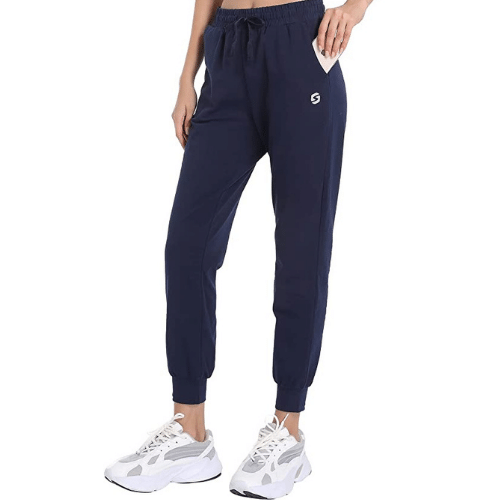 S Spowind Women's Cotton Jogger
Comfy and flattering a great pair of joggers for lounging. Need to run out? Add a pair of Havaianas!!
Check Price Here
And before you go, did you get a chance to sign up for our newsletter? Go ahead, it'll only take a sec and you'll never miss a frilly fun fab post!!
We only recommend products we love and think that you will too. We may receive a portion of sales purchased from this article that was written by our Frilly team.
Happy shopping!!