As summer is but a memory and fall is upon us, you may be thinking about packing away your summer dresses and getting ready for autumn. Consider giving midi dresses a try. Midi dresses are perfect for transitional weather; they're not too heavy, but they're not too light either. Plus, they can be dressed up or down, making them versatile enough to wear on any occasion.
One style of midi dress that is particularly well-suited for fall is the floral midi dress. Fall floral dresses are feminine and romantic, but they can also be edgy and cool. To help you figure out how to wear a floral midi dress this fall, we've put together some outfit ideas that are sure to inspire you.
Outfit Idea #1: Floral Midi Dress + Leather Jacket + Ankle Boots
This is a great look for running errands or meeting friends for coffee. The leather jacket adds just the right amount of edge, while the ankle boots keep the outfit grounded. If it's a little chilly out, you can also throw on a pair of tights or leggings underneath your dress.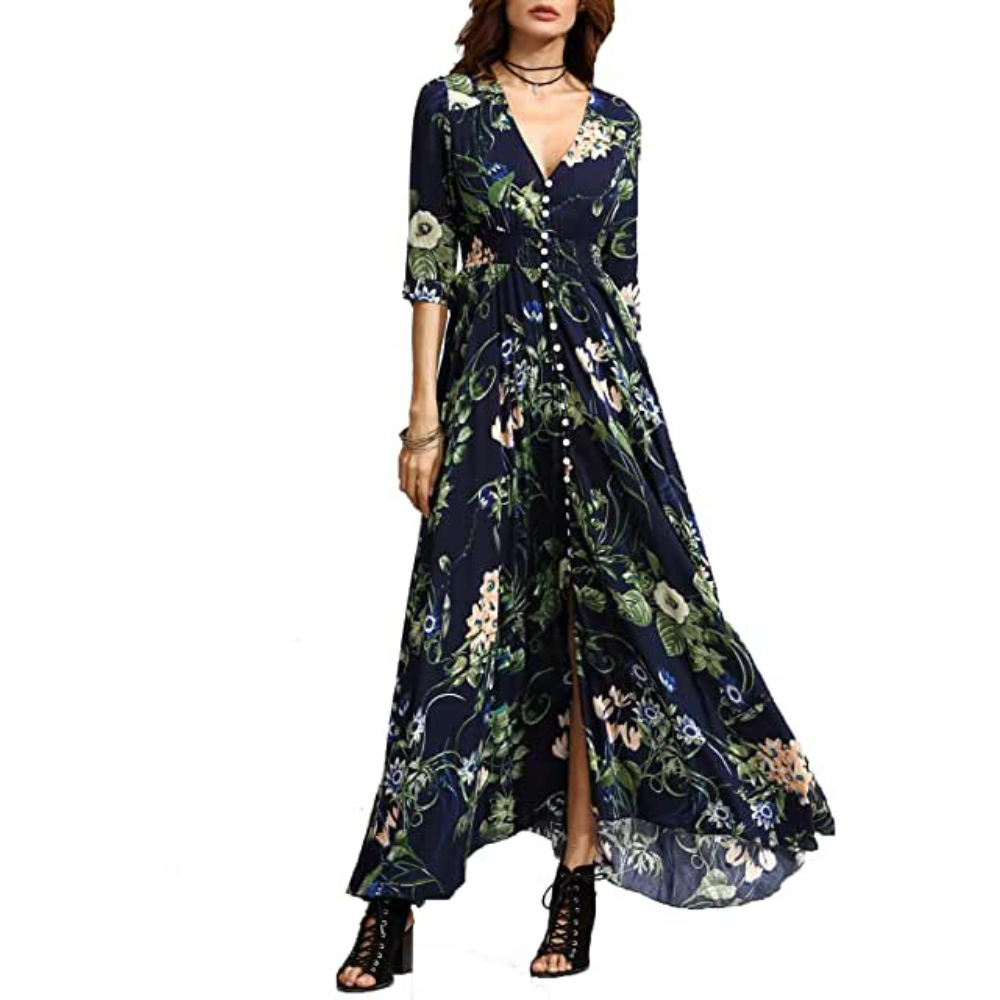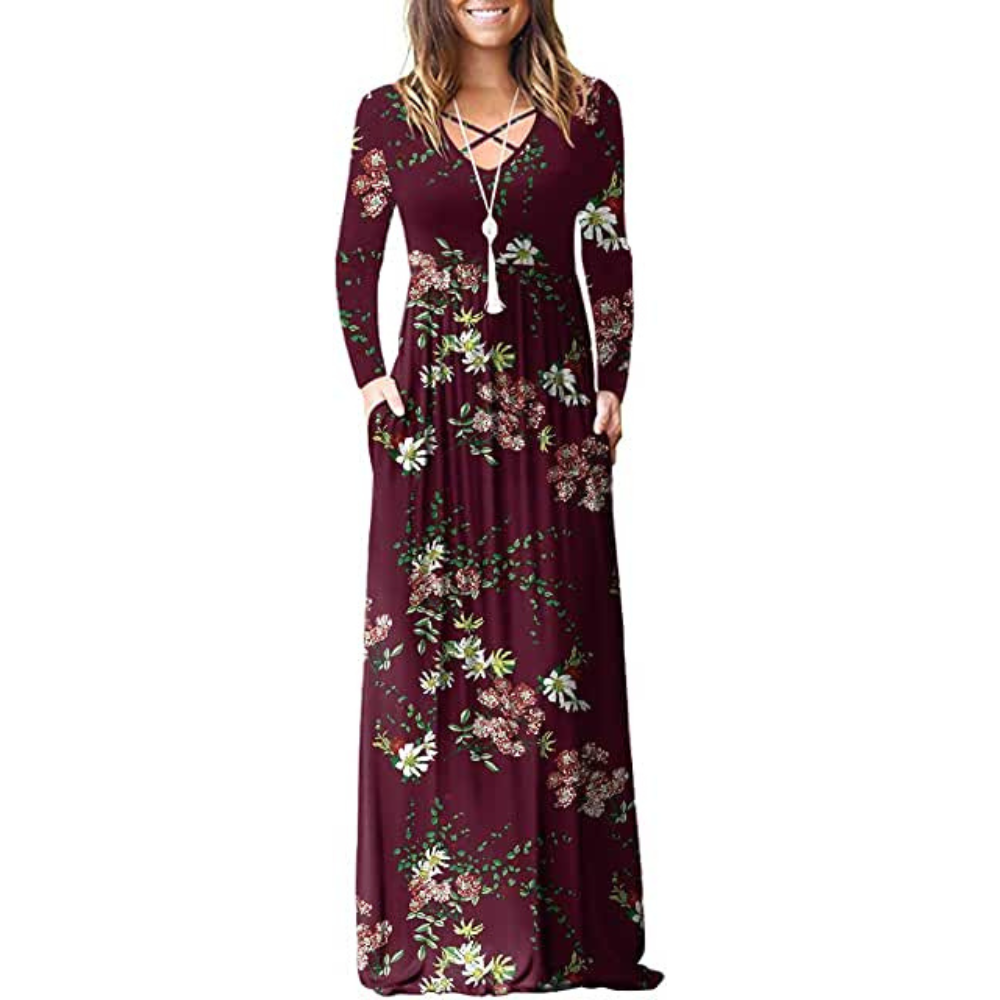 Outfit Idea #2: Floral Midi Dress + Blazer or Long Cardigan + Knee Boots
This is a great option for days when you have to be in the office but still want to look stylish. The blazer keeps the outfit professional, while the tall boots add a touch of elegance. If you don't need to wear a blazer, you can also try pairing your dress with a cardigan or sweater.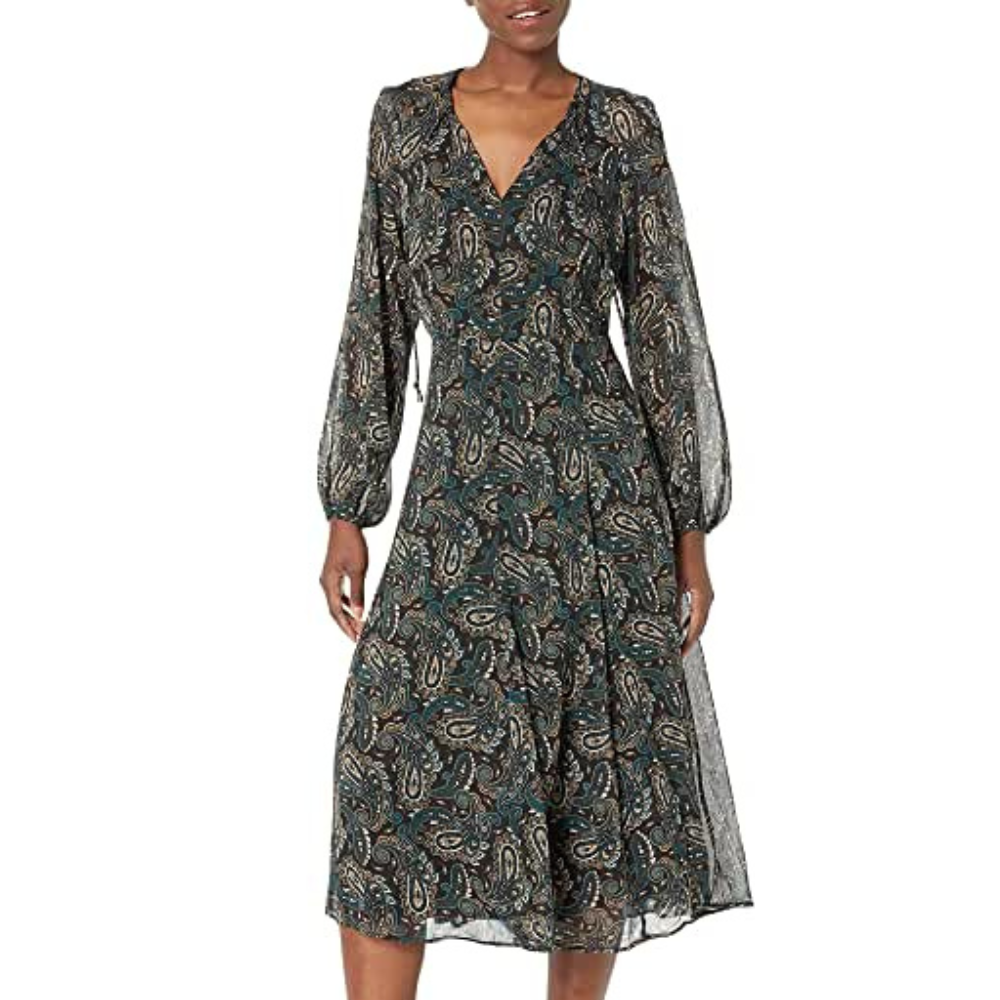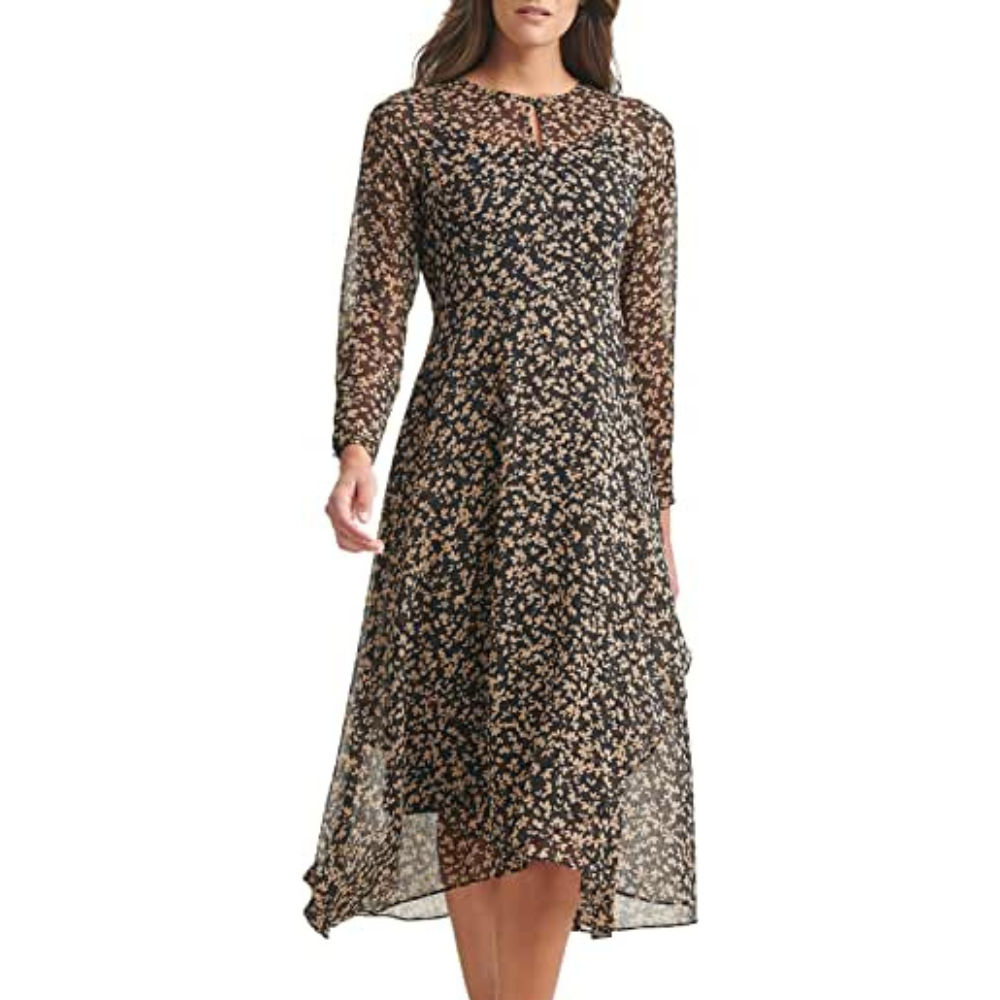 Outfit Idea #3: Floral Midi Dress + denim jacket + sneakers
This is a great casual look for running errands or going to the park. The denim jacket gives the outfit some structure, while the sneakers keep it comfortable. You could also swap out the sneakers for flats if you want something a little more dressed up.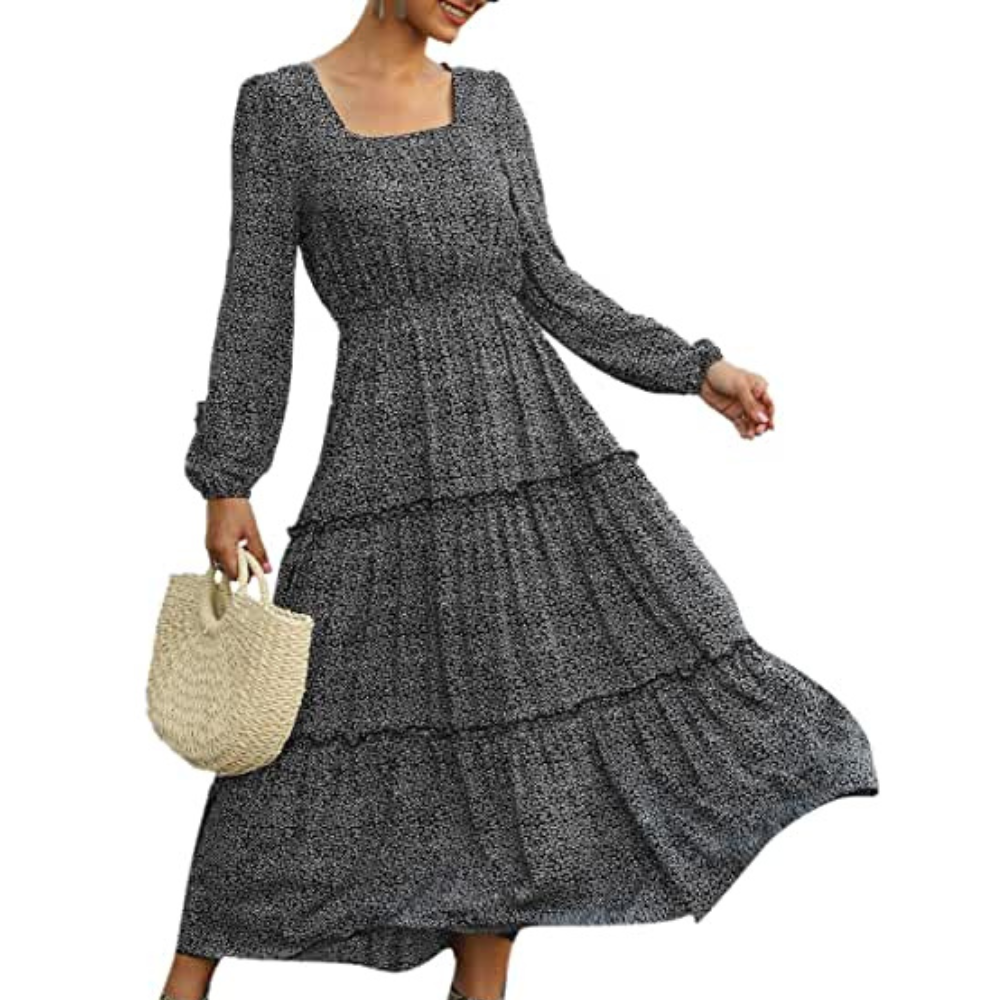 Outfit Idea #4: Floral Midi Dress + Fur Vest + Heels or Block Heel Boots
This is a great option for a night out or a special event. The fur vest adds a touch of luxury, while the heels elevate the look. If you're not a fan of heels, try boots with a block heel. They're easier on your feet, yet still have an air of luxury.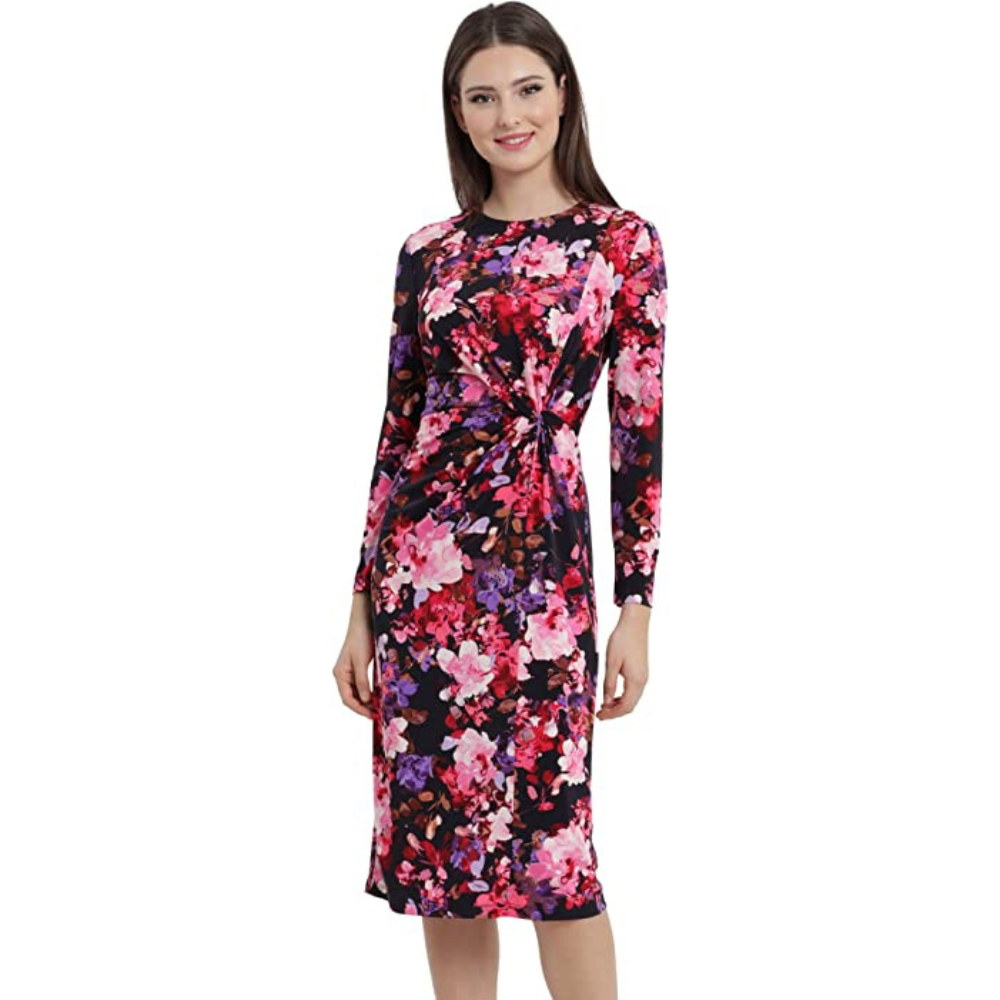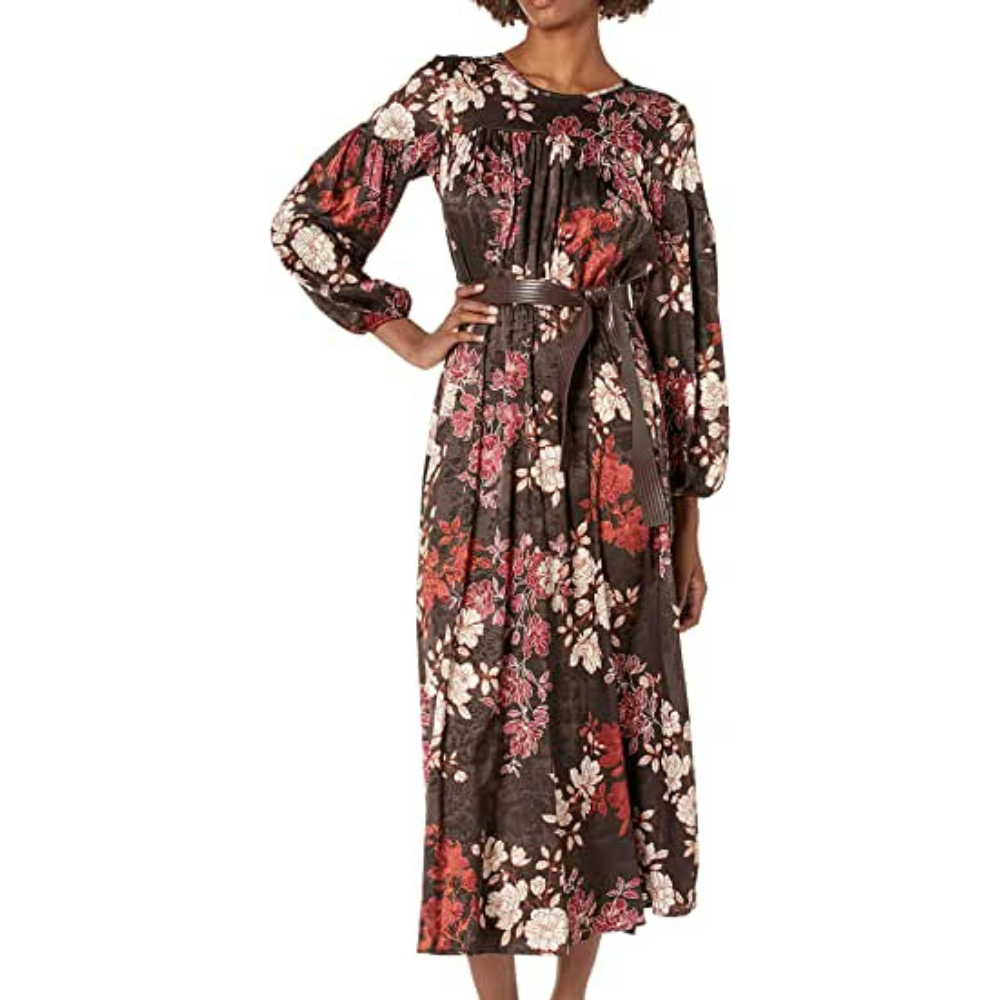 How did we do? Hopefully, these outfit ideas have inspired you to give floral midi dresses a try this fall.. They're a great way to add a touch of femininity to your look, while still being practical for cooler weather. So don't be afraid to experiment and have fun with your style!!
Midi dresses are a great option for transitional weather, and floral midi dresses are especially perfect for fall. They're feminine and romantic, but they can also be edgy and cool. We hope you like our choices and find one that's perfect for you!  So what are you waiting for? Go get yourself a floral midi dress and start experimenting!
We only recommend products we love and think that you will too. We may receive a portion of sales purchased from this article that was written by our Frilly team.
Happy shopping!!