Are you ready for a quick beach getaway?
It's time to plan what to pack in that itty bitty suitcase.
No time? That's okay - we have you covered!
The right beach weekend getaway outfits can make all of the difference in enjoying your time away while looking chic, stylish, and fashionable.
Let's discuss how to simplify your outfits and what to wear on your next beach vacation.
Travel Wear
When heading out for a short trip, it's best to keep things simple. No need for multiple bags and tons of changes of clothes.
If you follow out formula, you'll have more time for fun on your short trip to in the sun!
To head out, try pairing a pair of parachute pants with a simple tank, a pair of sneaks and top with a denim jacket. You'll be comfy and stylish, plus the jacket and pants have pockets to stash your essentials.
Wear the same outfit on your way home, no need for another full outfit. You can always either toss another tank in your bag or buy one at your destination!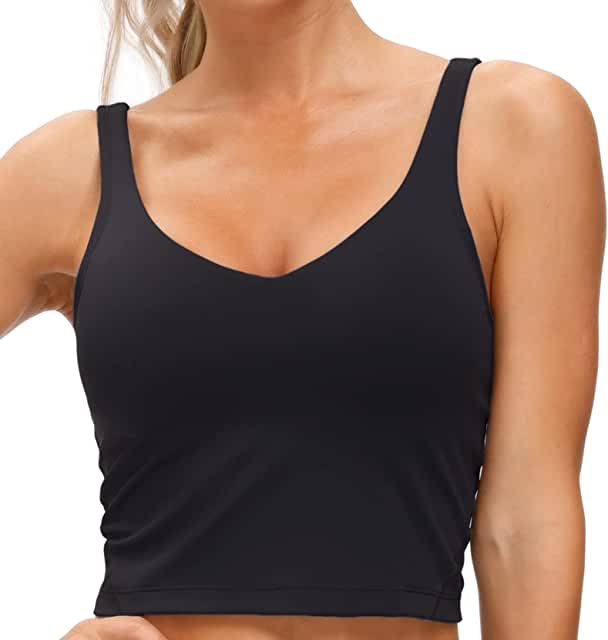 The Gym People Wirefree Padded Tank Tops
Super soft and comfy, no bra needed tank. Perfect for traveling!
Check Price Here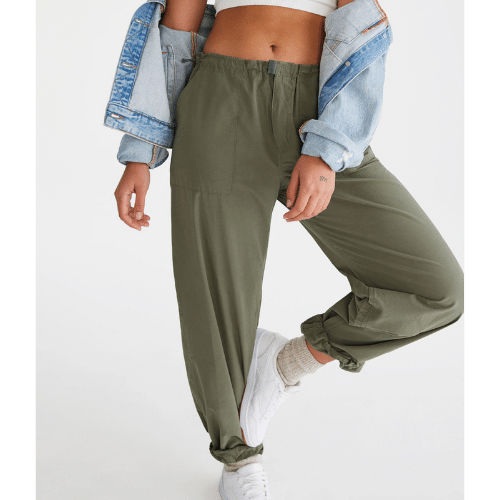 Aeropostale Baggy Parachute Pants
Oversized and comfy, these pants make traveling a breeze. Soft cotton blend. Also available in white or black.
Check Price Here
Beachwear Basics
It's your choice if it's going to be a one-piece or a bikini.
A classic one-piece swimsuit is always a good choice.
This timeless style looks sophisticated and elegant while being comfortable too.
A bikini is a great look, especially after all the work you put into your beach-ready body!
The choice is up to you - I love bikinis!
Pair either type of suit with a coverup.
There's no need for shorts and tops - you'll look put together and be perfectly dressed for breakfast, lunch or pre-dinner cocktails!
Pair with a great pair of platform flip-flops, so if you choose, you can wear these for dinner!
Accessorize your suit with a pair of stylish sunglasses and straw hat, and you will have an effortless look that can move from the beach to lunch or dinner with ease.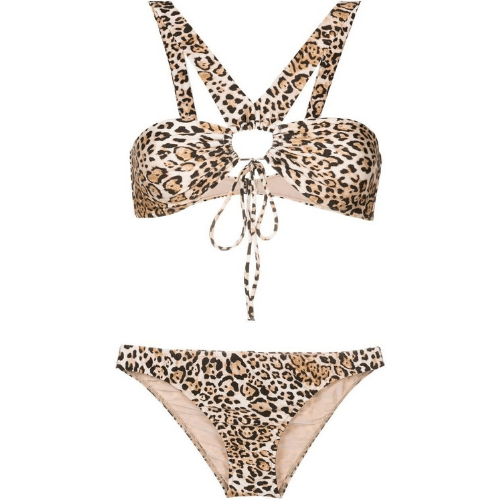 Adriana Degreas Leopard Halterneck Bikini
Nothing says fun in the sun like a leopard print bikini! Paired with the coverup and sandals and you'll be turning heads on the beach!
Check Price Here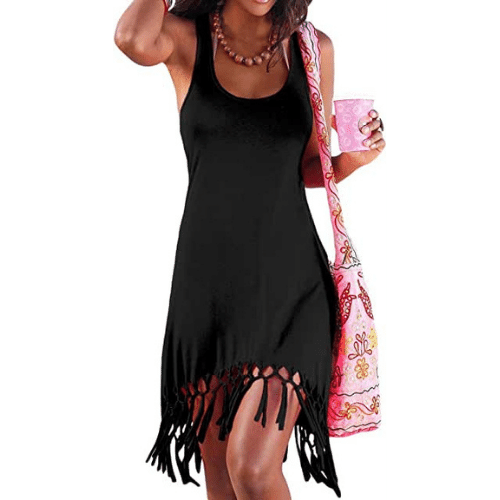 Pinziko Beach Cover Up
This coverup screams fun in the sun!! Perfect for beachside, poolside, lunch and drinks!
Check Price Here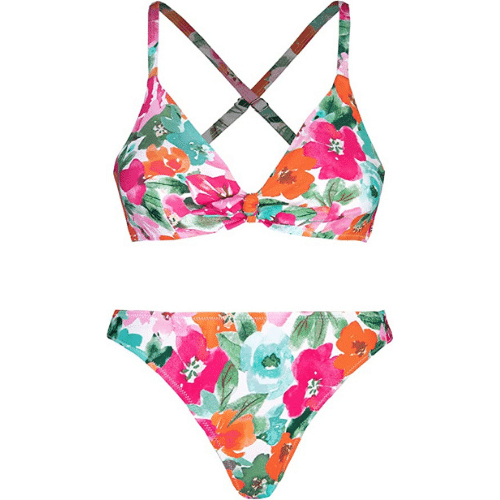 CUPSHE Floral Print Knot Bikini
Gorgeous print with tons of 5 star reviews, this will be your go to for your getaway and all summer! Paired with the vibrant coverup and you are beach ready.
Check Price Here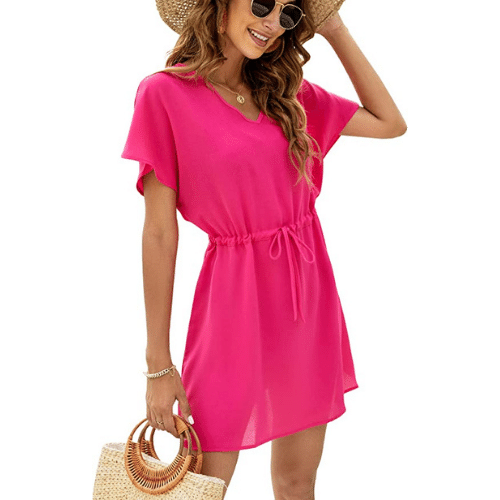 Bluetime Women Casual Sexy Swim Cover up
Sweet cover up in a great shade of rose red will have you ready for sun and sand or strolling around your travel destination!
Check Price Here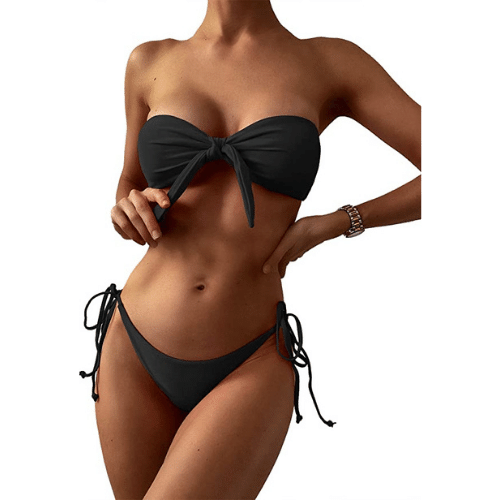 ZAFUL Women's Bandeau Bikini
Everyone needs a black ikini and this one will flaunt your curves like no other. The perfect suit for a perfect vacation!
Check Price Here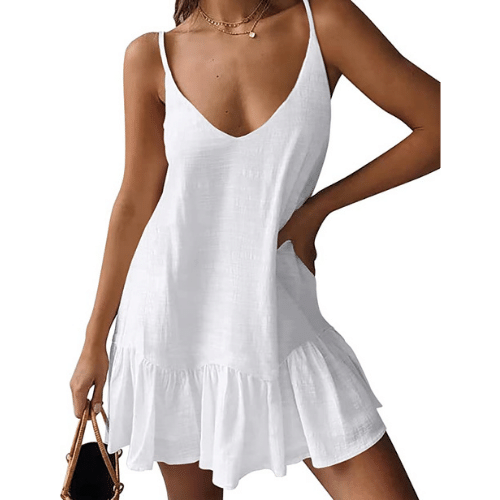 OLYCN Cover Up Cami Beach Dress
Sweet coverup will make it easy to transtion from breakast buffet to beach or poolside in style. Comes in 17 shades.
Check Price Here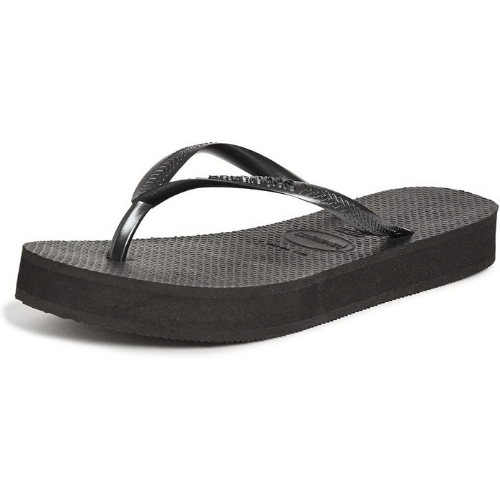 Havaianas Women's Slim Flatform Flip Flop Sandal
Soft and durable Havaianas with a little boost! Perfect for beachside or worn with one of your nighttime dresses!
Check Price Here
Dresses are Perfect for Nights
For nighttime wear, there is two luggage-happy options- dresses and jumpsuits - one and done.
Dresses and jumpsuits are an excellent choice for beach getaways; they are easy to pack and look great. You can choose either a short or maxi dress, whatever is your favorite length.
You're on vacation so go for bright or pretty florals for two nights and a dressy frock for the night in between. No need to match up different pieces, slip them on add sandals and jewelry - finished and ready to have fun!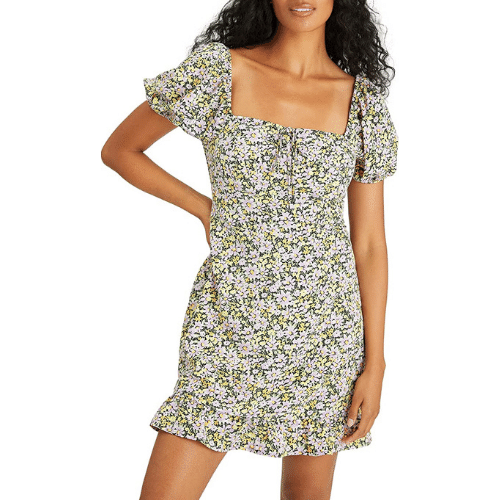 Sanctuary Fresh Breeze Dress
Pretty floral dress will have you feeling beautiful. Flattering fit and graecful styling.
Check Price Here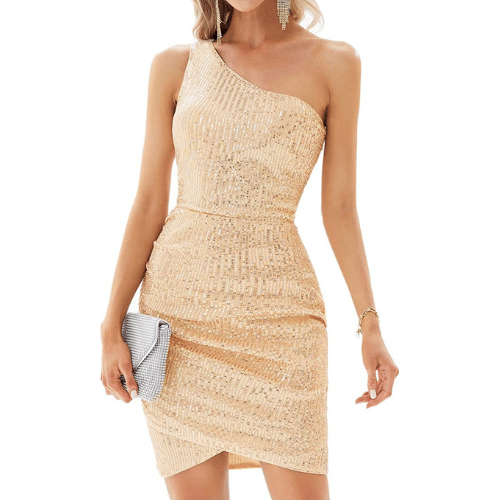 GRACE KARIN Sequin One Shoulder Bodycon Dress
This one shoulder sequin bodycon dress screams vacation. Paired with the platform sandals you'll be dancing the night away!
Check Price Here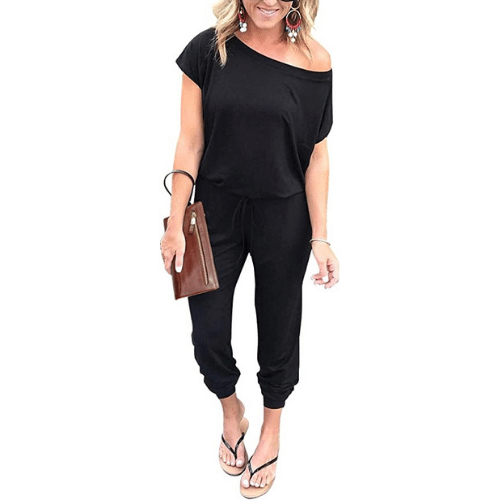 PRETTYGARDEN Women's Loose Solid Off Shoulder Elastic Waist Stretchy Long Romper Jumpsuit
Super soft and flattering with thousands of 5 star reviews, this is a great travel companion. Dress it up with the platform sandals and jewelry or keep it comfy with flip flops or sneaks!
Check Price Here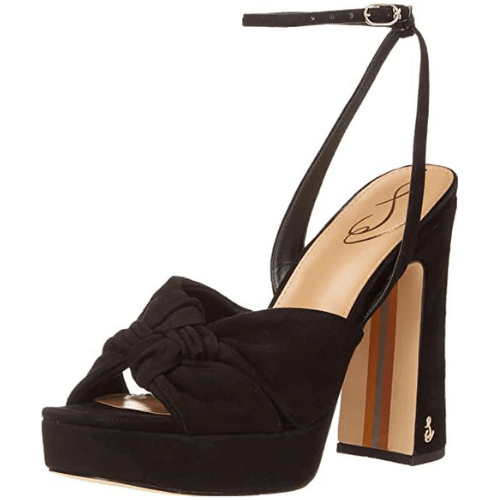 Sam Edelman Women's Kristen Platform Sandal
Tall platforms look amazing and are so much easier to walk in than there spiked heel counterparts!! Perfect paired with the dresses or jumpsuit!
Check Price Here
Accessories
Keeping it simple is best when you have a short vacation and a small carry-on bag!
A few essentials you must have are sunglasses, a small purse or wristlet, and a beach bag. The sunnies can fit in your purse, same for the little purse and grab these great foldable bags!
Keep the toiletries to a minimum. Most resorts give you a wide range of shampoos, conditioner, and lotions. Do pack sunscreen, makeup wipes, travel size aspirin, deodorant and anything else you can't possibly live without. Just remember the size of the packaging!
Finally, jewelry. Again keep it simple, fun earrings a great necklace, and a packable hat.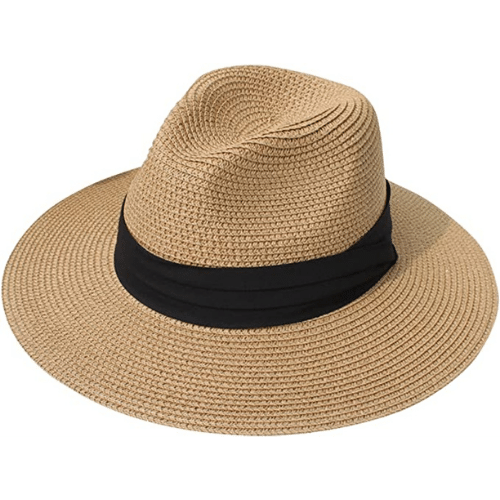 Lanzom Women Wide Brim Straw Hat
Foldable and packable, this great straw hat is your new vacation buddy! It's the #1 women's hat on Amazon with tens of thousands 5 star reveiws!
Check Price Here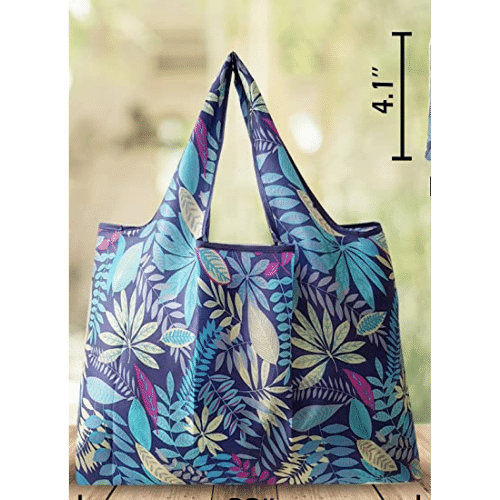 Tote Foldable Bags with Pouch
Comes in a 6 pack at a fab price, you'll be reaching for this bag for your trip and then whenever you head out shopping. Perfect for the beach and to bring back souvenirs!
Check Price Here
Beach vacations require outfits that are both stylish and comfortable; something that looks great whether you're lounging on the beach on a hot day or out exploring new places.
Swimsuits are for days spent at the beach, while dresses are a no-styling needed outfit for when you go out at night.  Planning ahead will help ensure that every moment of your vacation is spent looking chic and enjoying your much-needed time away!
We only recommend products we love and think that you will too. We may receive a portion of sales purchased from this article that was written by our Frilly team.
Happy shopping!!