It's no secret that fashion trends come and go.
But want to join one trend that is here to stay?
Sherpa coats.
This season, don't even think about leaving your house without one—Sherpa coats are one of the must-have items of the season!
From their cozy texture to their warmth and style, here's why you need a Sherpa coat in your wardrobe this winter.

Style & Versatility
Sherpa coats have become a staple piece in women's wardrobes because of their versatility and style.
The soft texture of the fabric makes them an ideal layering piece—they can be worn over sweaters on colder days, or just a dress when it's not quite as chilly out.
Styling is easy, wear them over whatever your outfit and favorite shoes and you are done! And since they come in a variety of colors and styles, there's something for everyone!
Whether you're into classic black or bold colors like wine and green, and even color prints you'll find it in sherpa form.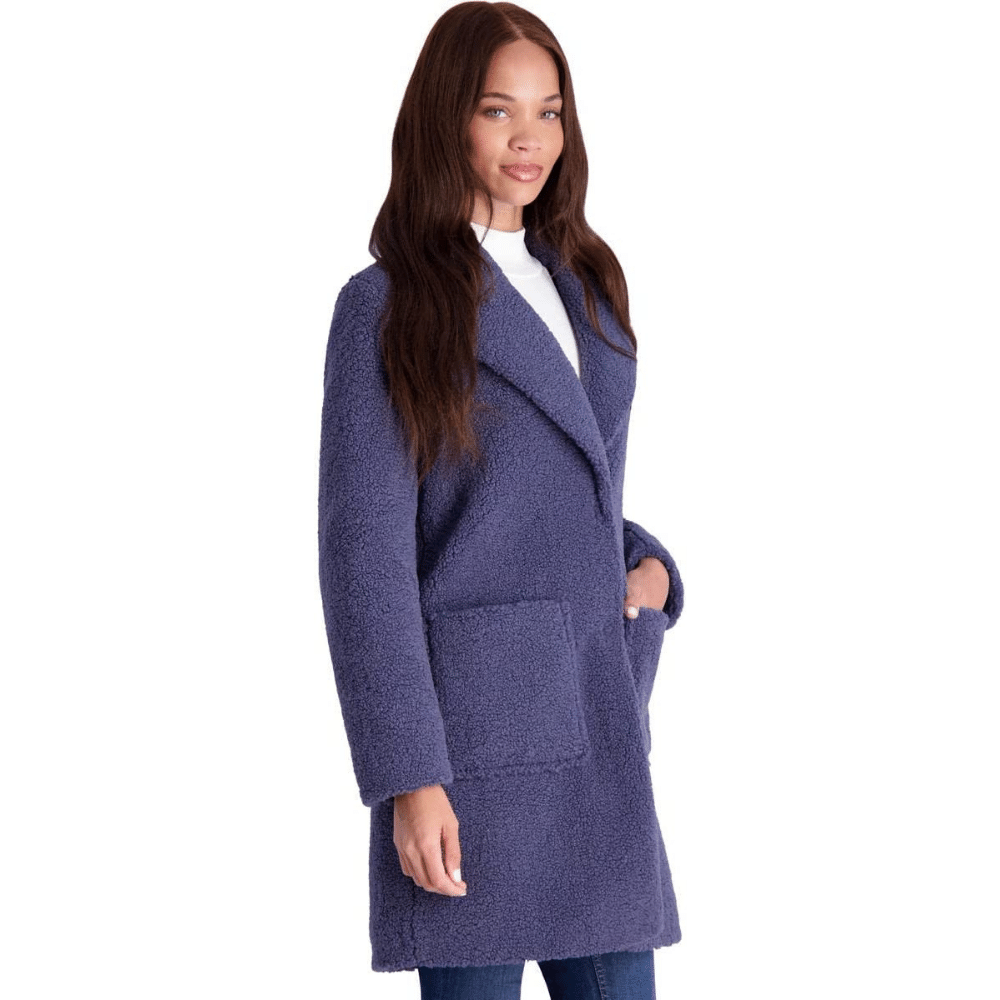 French Connection Teddy Faux Shearling Coat for Women
Strut your cold weather style comfortably in this cozy faux shearling midi coat by French Connection; Versatile yet simple, this coat is chic enough to wear for any occasion and easy to pair with all your favorite winter looks.
Check Price Here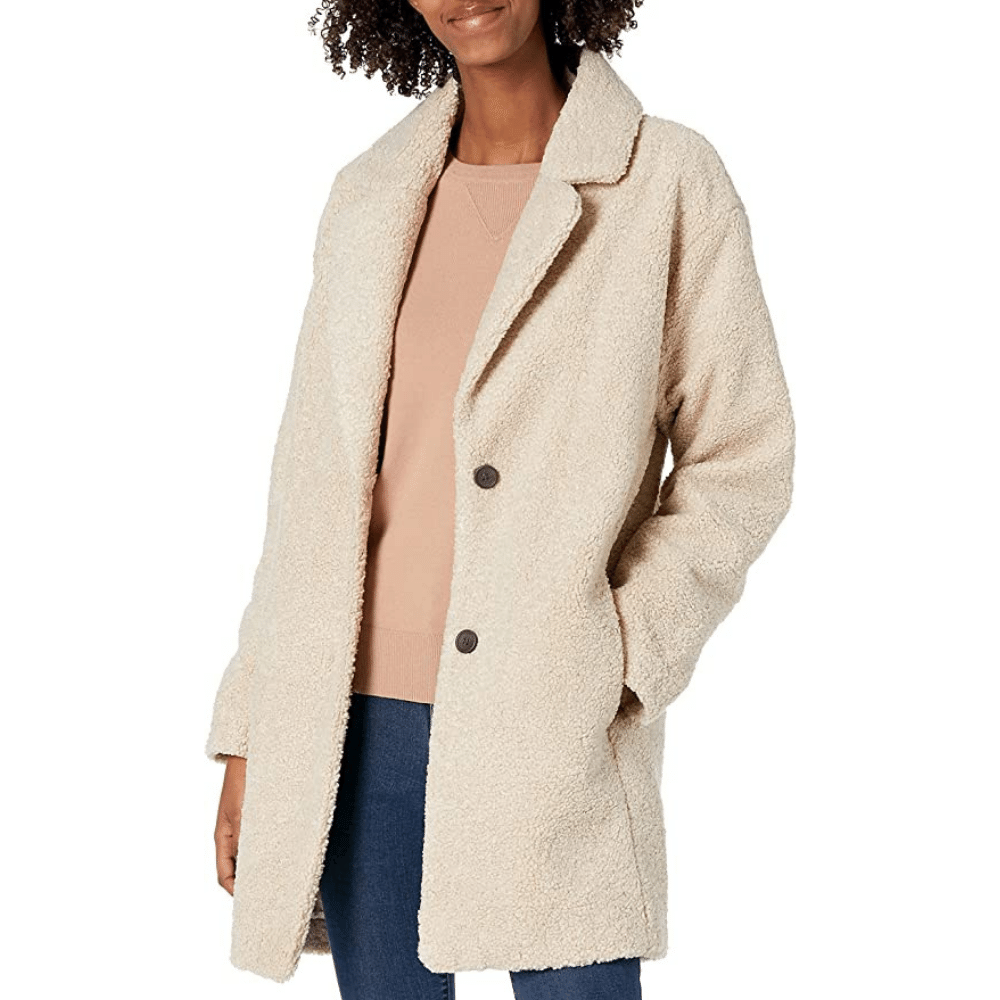 Daily Ritual Women's Teddy Bear Fleece Oversized-Fit Lapel Jacket
Soft and plush cozy fleece without added bulk. This beyond-soft take on high-pile fleece is as plush to the touch as a stuffed teddy bear toy but expertly designed not to add bulk to your winter look.
Check Price Here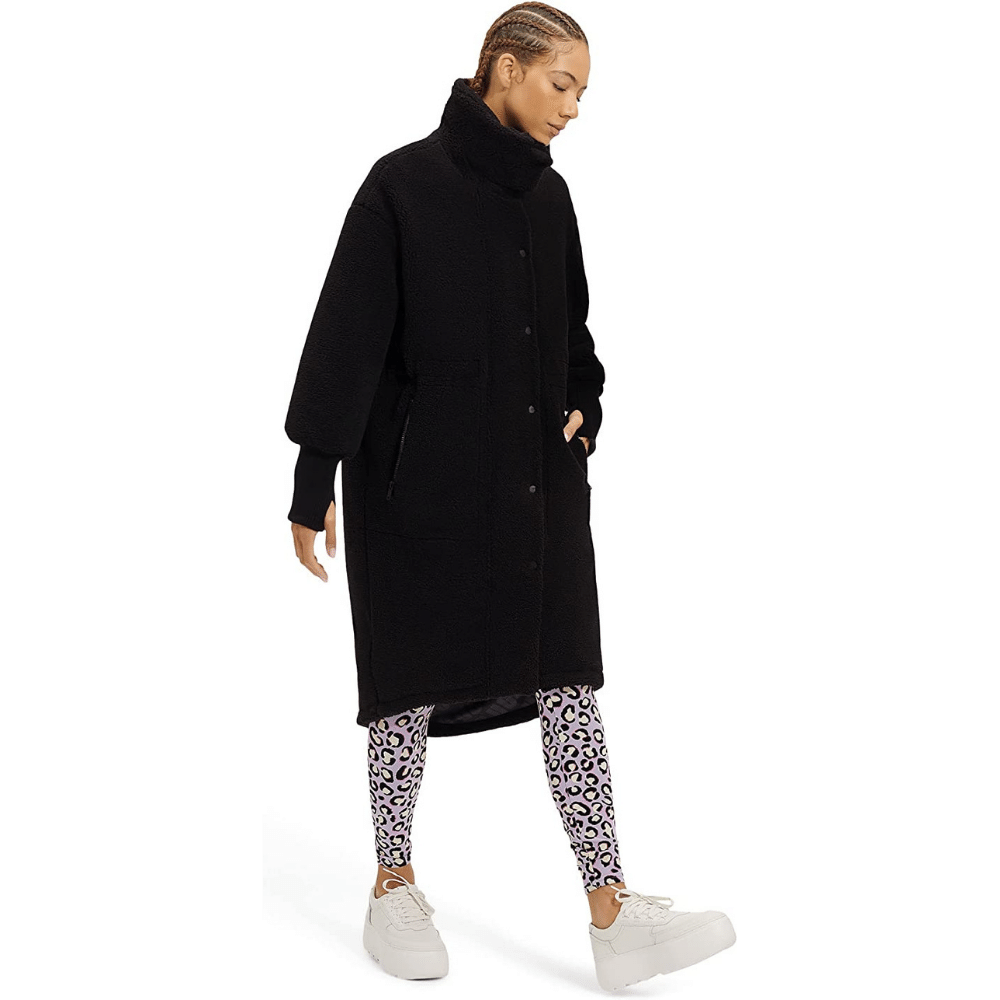 UGG Women's Rhiannon Long Sherpa Coat
Get wrapped up in this cozy, full-length sherpa coat for a luxurious look and feel. Featuring a unique high-low hem and oversized collar, it's finished with an adjustable internal bungee at the waist – allowing it to be worn cinched for a form-fitting look with more definition, or loose for a boxier fit.
Check Price Here
Functionality & Comfort
On top of being stylish, sherpa coats are also incredibly functional and comfortable. They are made from 100% polyester faux fur, making them lightweight yet warm enough to keep you toasty on cold days.
Most styles also feature pockets so you can keep your hands warm while keeping your keys, phone, and accessories safe from the elements.
And with their loose fit design, you'll never feel restricted by what you're wearing.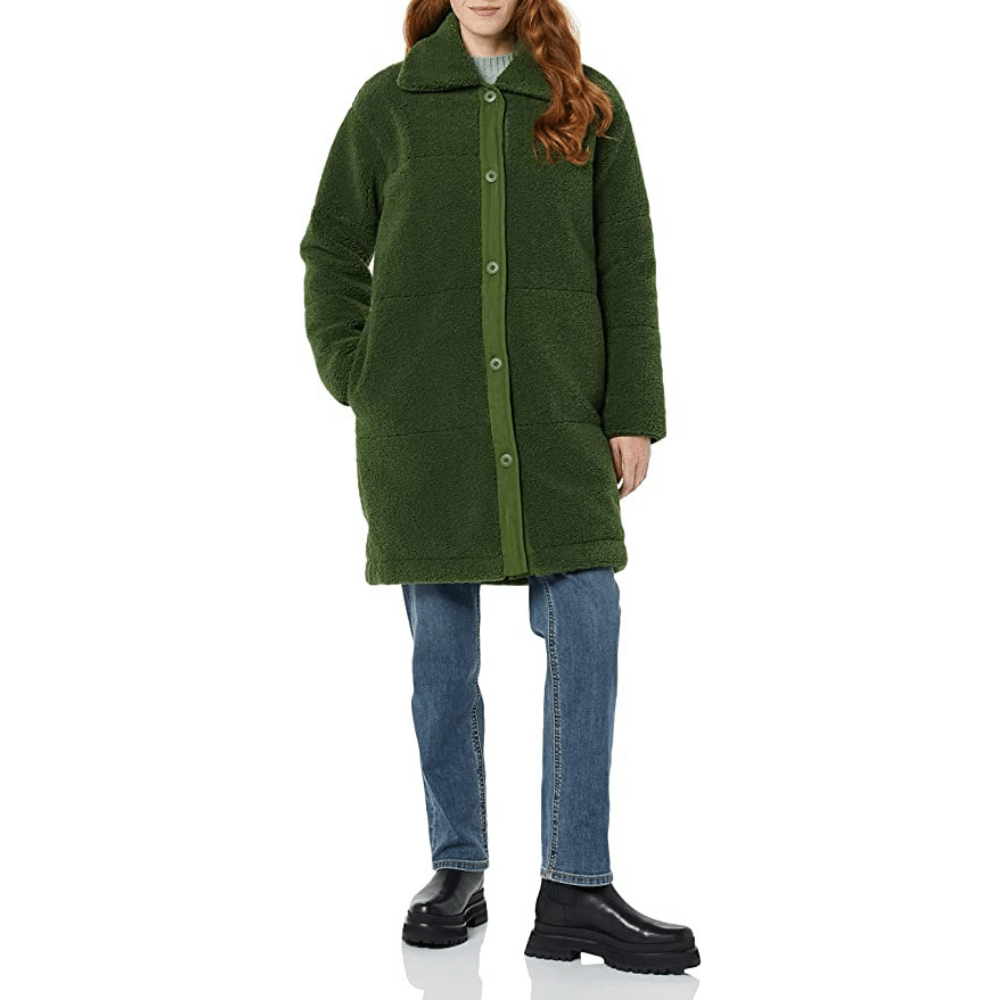 Goodthreads Women's Oversized Teddy Sherpa Coat
An essential layer, this coat is as warm as it is stylish. Rave reviews shout, "so warm", "extremely cute and cozy". And don't you love the color?
Check Price Here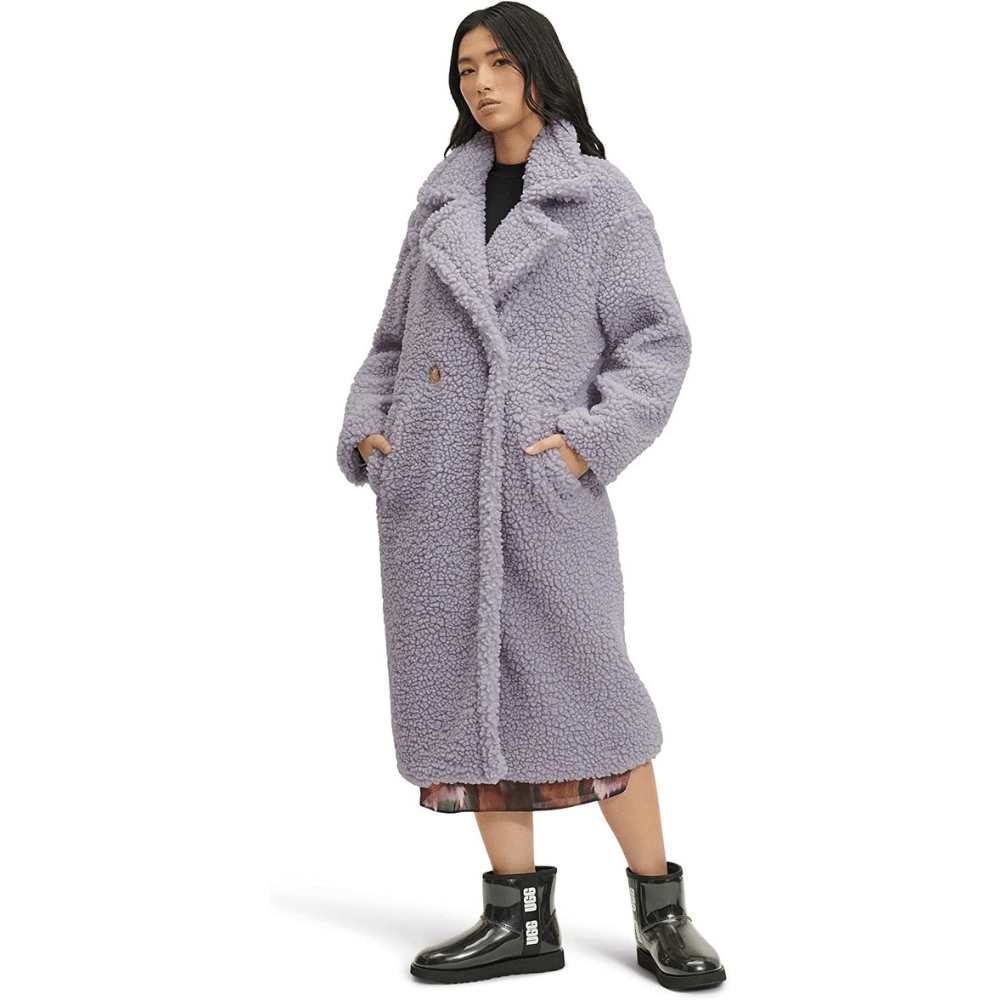 UGG Women's Gertrude Long Teddy Coat
Luxe and versatile, this double-breasted teddy coat is the ultimate fall statement piece with its notched collar and two-button closure. Made from our softest sherpa, it adds a layer of textured warmth to any outfit, while signature fleece-lined pockets keep the heat in your hands.
Check Price Here
Durability & Maintenance
A sherpa coat is also known for its durability—it can last through multiple seasons with proper care.
Since these coats do not require any special cleaning products or treatments, they are incredibly low maintenance—just another reason why they make great winter wardrobe staples!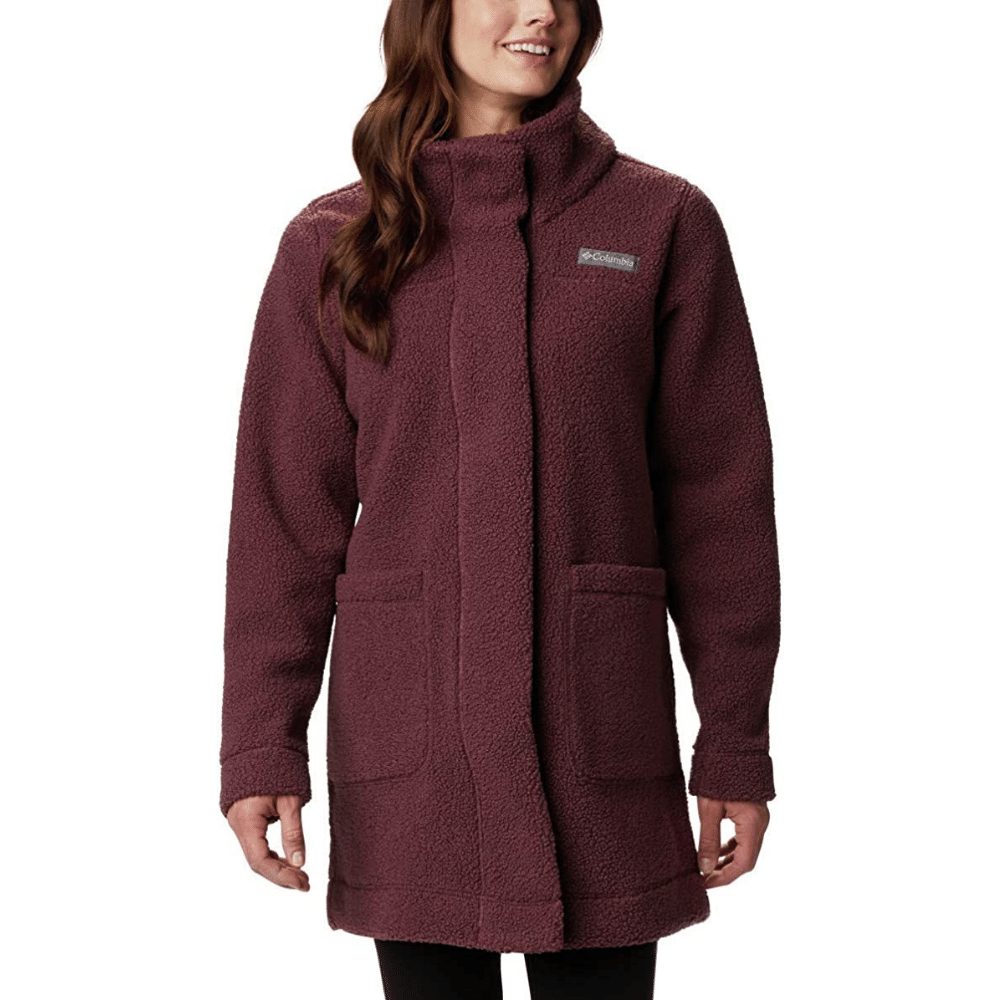 Columbia Women's Panorama Long Jacket
Columbia Women's Panorama Long Jacket features cozy Sherpa fleece to keep you warm and toasty this winter. Two side zippered hand pockets not only keep your small items secure but also keep your hands nice and toasty. Binded cuffs, a drawcord adjustable hem, and a front zip closure help provide a customizable fit.
Check Price Here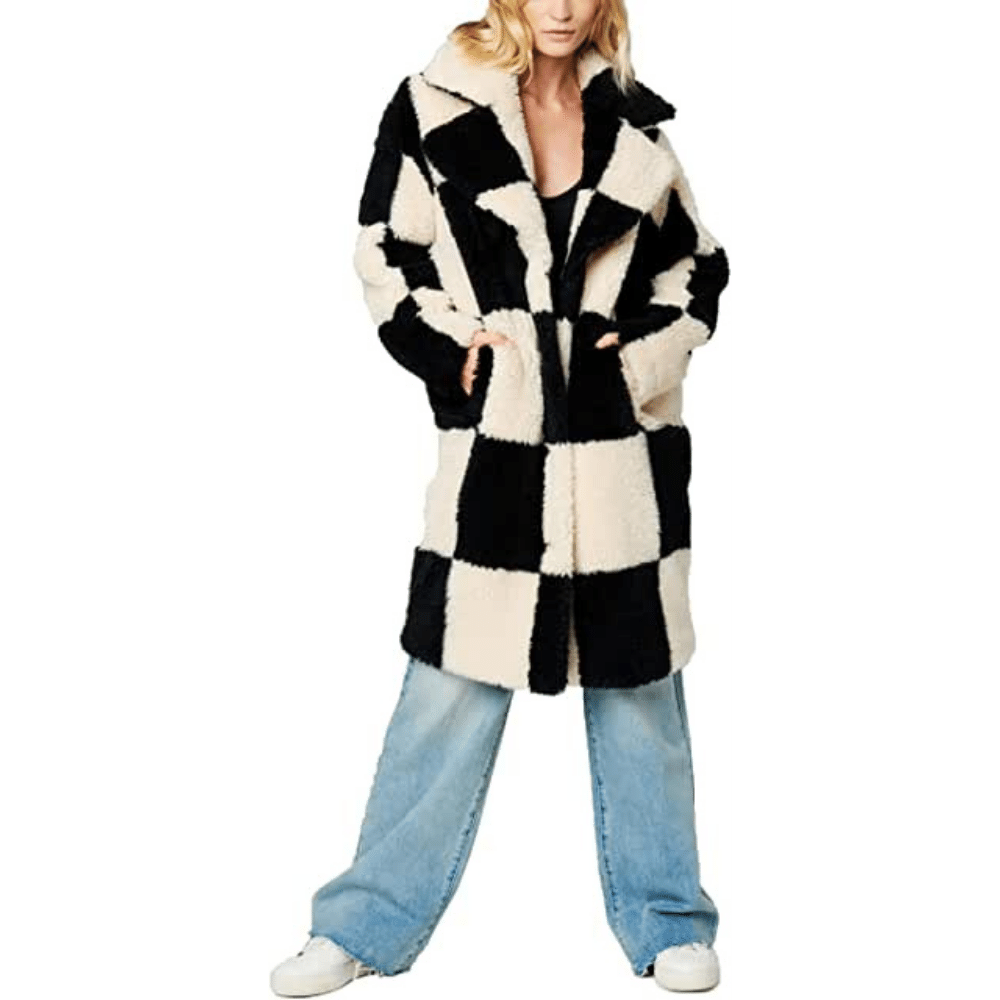 [BLANKNYC] Checkered Print Sherpa Coat
These jackets are the perfect addition to a woman's wardrobe. Wear over neutrals or make a bold statement with a splash of color. Dress up or down. They are made from premium material with comfort in mind. Meant to be worn casual around town or a night out with your friends, always trendy.
Check Price Here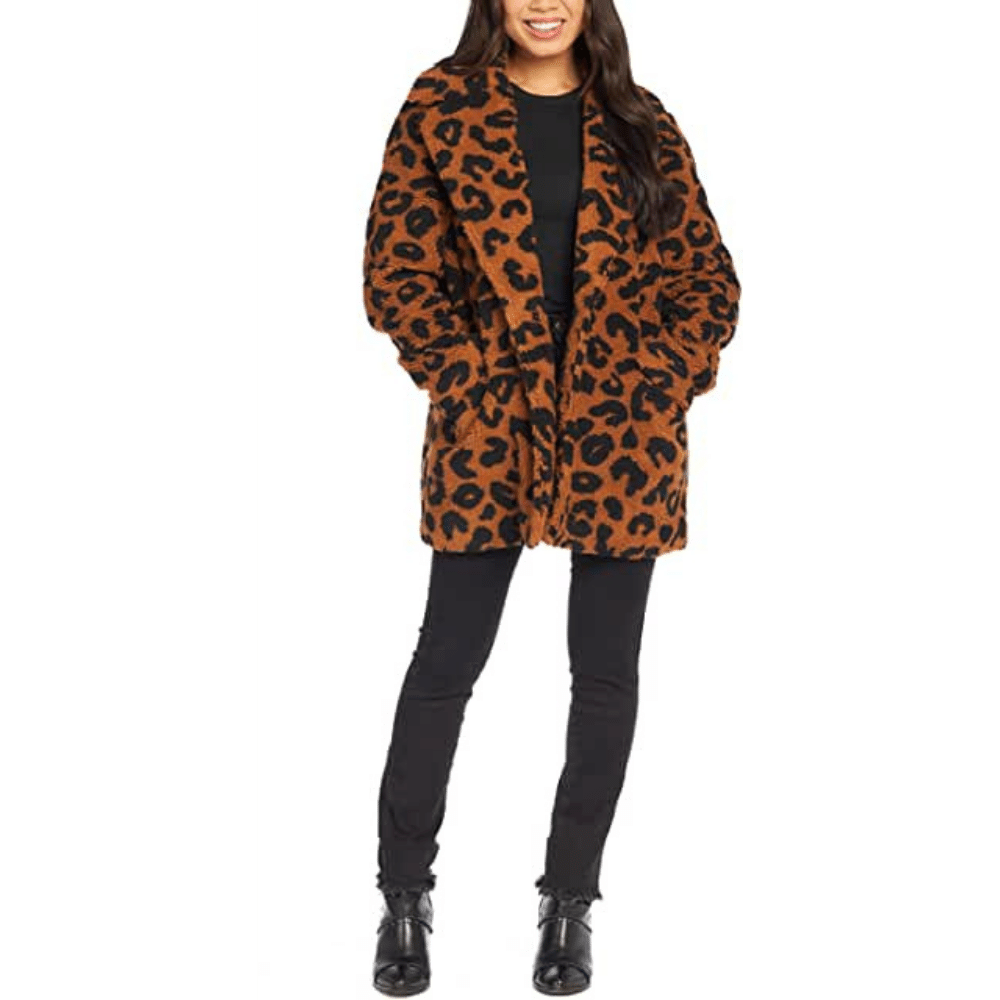 Mud Pie Debbie Leopard Sherpa Womens Coat
Stay warm yet fashionable this winter with the Debbie brown leopard sherpa coat. The sherpa coat features a funny leopard print throughout. Who needs to wear jewelry when you have all the bling you need in this coat? Not only is it fuzzy on the outside but will keep you warm on the inside with this lined interior.
Check Price Here
Sherpa coats are quickly becoming one of the most popular women's coats this winter season!
From their style to functionality to comfort level, there is nothing not to love about these versatile pieces of outerwear.
So whether you're looking for something cozy to wear outside or something with a pop of color for a stylish evening out on the town—a Sherpa coat should definitely be at the top of your list!
With so many items available on the market today and our top picks, it will be an easy search to find one that fits all of your needs!
We only recommend products we love and think that you will too. We may receive a portion of sales purchased from this article that was written by our Frilly team.
Happy shopping!!
sherpa coats fr women
tools