Fall is the perfect time to visit a winery. The weather is cooler, the leaves are changing color, making for a beautiful background as you stroll through the vineyards.
But what is an appropriate outfit for wine tasting? Never fear, we're here to help with a roundup of the best fall-wear wine tasting this season.
From a flowy mini or midi to cozy sweaters, these winery outfit ideas will have you looking your best at the winery.
Flowy Mini Dress
The Kirundo Mini Dress flowy dress is perfect when you want to look put together but also be comfortable at the wineries. We love this option because it's both stylish and comfortable. Pair it with cute Jellyfish Nashville Boots, a boho scarf, Kendra Scott necklace and The Sak Cora crossbody and you'll be good to go! Tap on the links to shop!
Flowy Maxi Dress
Start with the Milumia Maxi, ad a Lanzom Fedora, pull on this amazing customer fave Roper Short Stuff Boots, add a Sak Sanibel crossbody, and finish with your choice of super soft Axe Sickle Scarf. Tap the highlighted links to shop!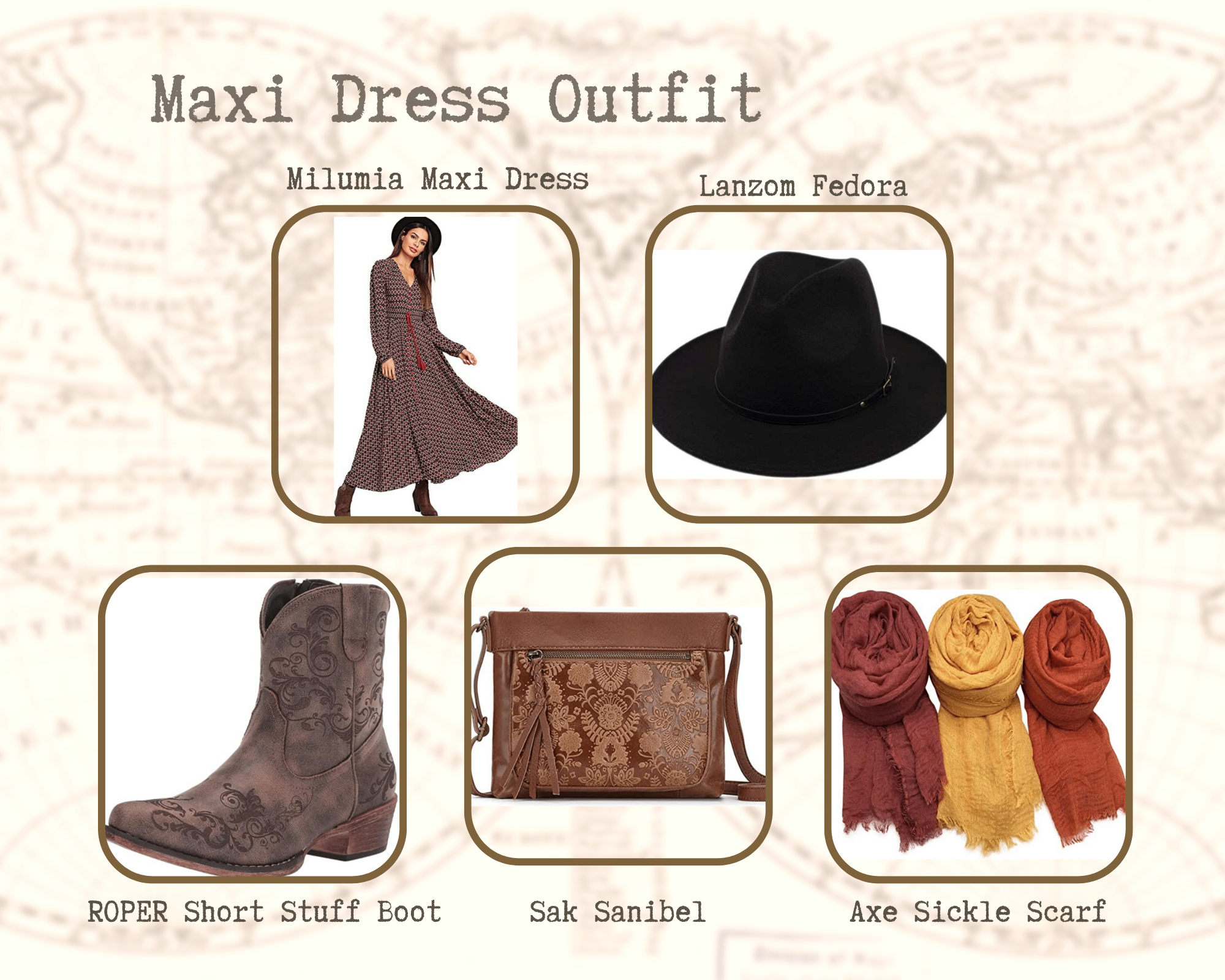 Denim Skirt
Denim skirts are always the perfect outfit, and they're especially great for fall winery days spent outdoors. We like this skirt from We The Free because it's slim and has just the right amount of distressed detailing. Pair it with a Levis shirt or and an Amazon Essentials sweater, pull on these fab white The Drop Sia Ankle Boots, and finish with a statement Snake Buckle Belt. Tap on the links to shop!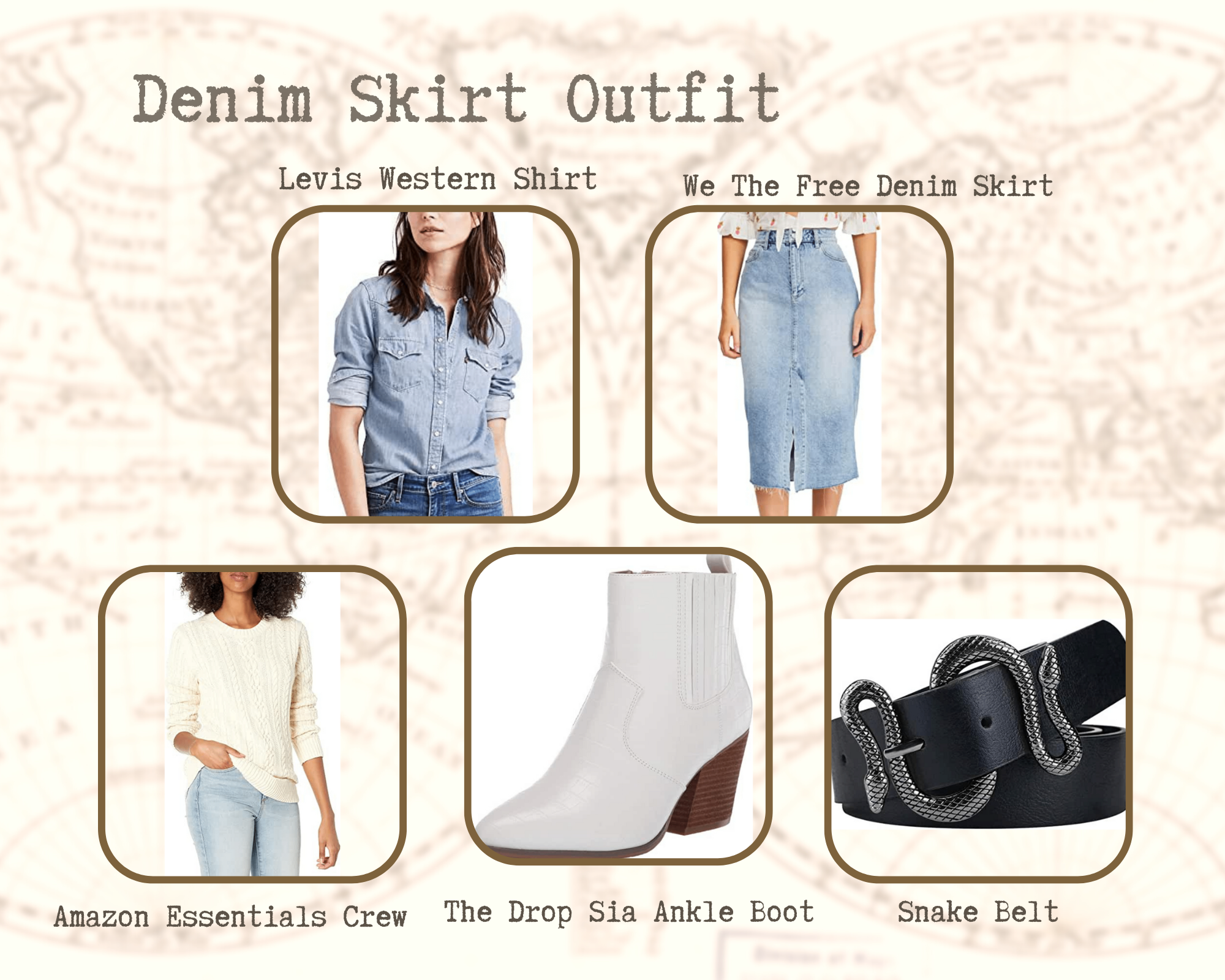 A cozy sweater
There's nothing better than a cozy sweater on a cool day, and this oversized Niashot Crewneck Tunic in burgundy is sure to keep you warm while also looking chic. Throw it over a pair of Gym People Yoga Pants they have pockets to stash your phone and cash, add some cute Steve Madden Starling Sneakers, slip on Kendra Scott Addie Drop Earrings , and wrap a Paisley Scarf around your neck and you're good to go. Tap to the links to shop!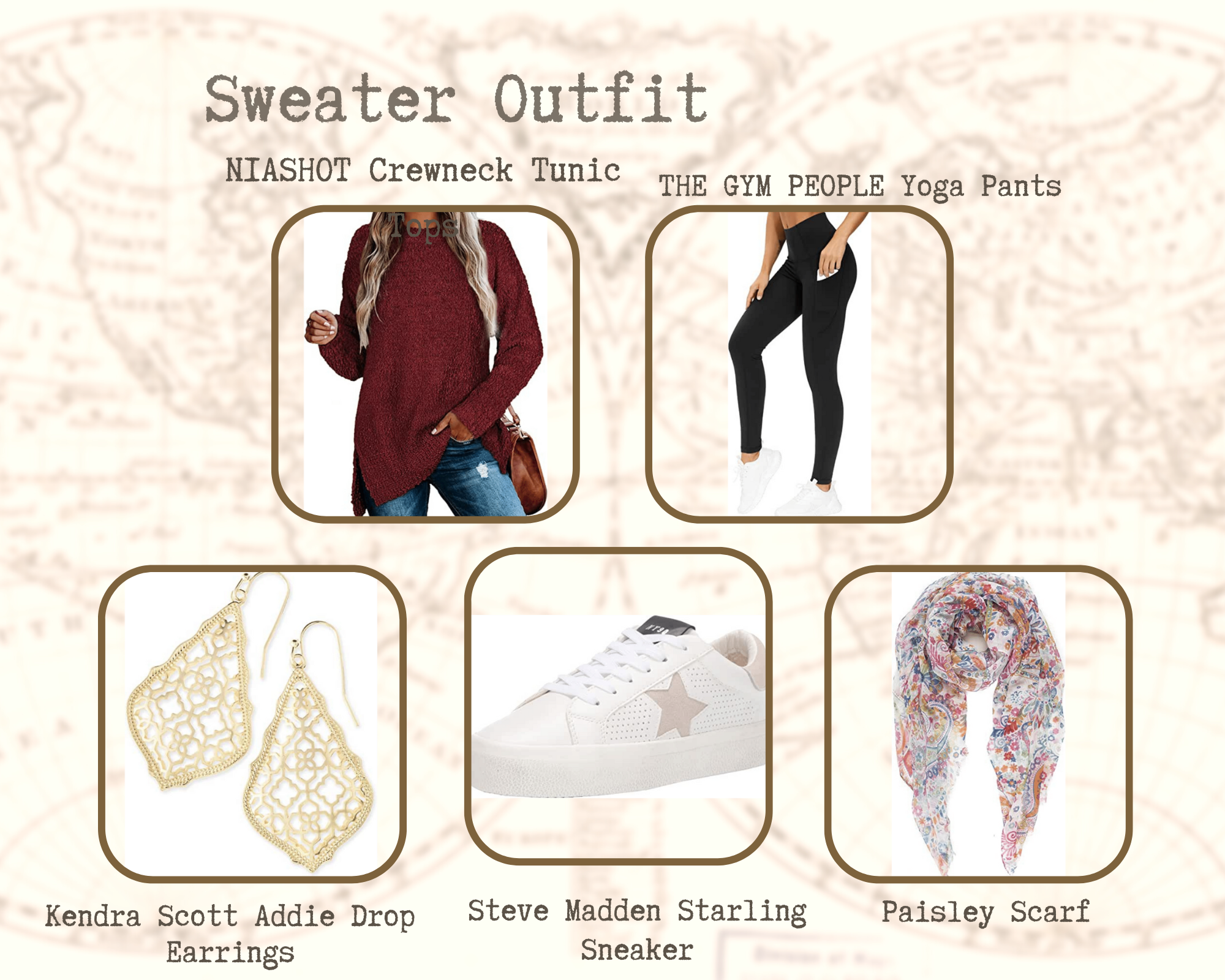 No matter what your style, we hope these winery outfit ideas have inspired you to create looks that are both fashionable and comfortable. Autumn is the perfect time to enjoy all that wine country has to offer, so make sure you take advantage of it by dressing your best!
We only  recommend products we love and think that you will too. We may receive a portion of sales purchased from this article that was written by our Frilly team.
Happy shopping!!