It's coming the beautiful sun filled days of spring and summer are almost here! Don't wait until the store shelves or online shops are void of great fashion finds, the time to shop is now!
Whether you're a fan of flowy maxi skirts, dresses with paisley prints, or sassy crop tops, there are plenty of ways to make your wardrobe spring-ready.
We've put together 5 dreamy boho outfits for your fun in the sun! Effortless with tone of style will take you from casual strolls to nighttime parties.
With that in mind, here are our 5 great boho outfit ideas for spring.
Maxi Skirts and Cropped Tee:
This combo is the perfect blend of sophistication and edge. A long maxi skirt looks effortless paired with a cropped tee, try one with a knot front – finish off the look with some statement jewelry pieces!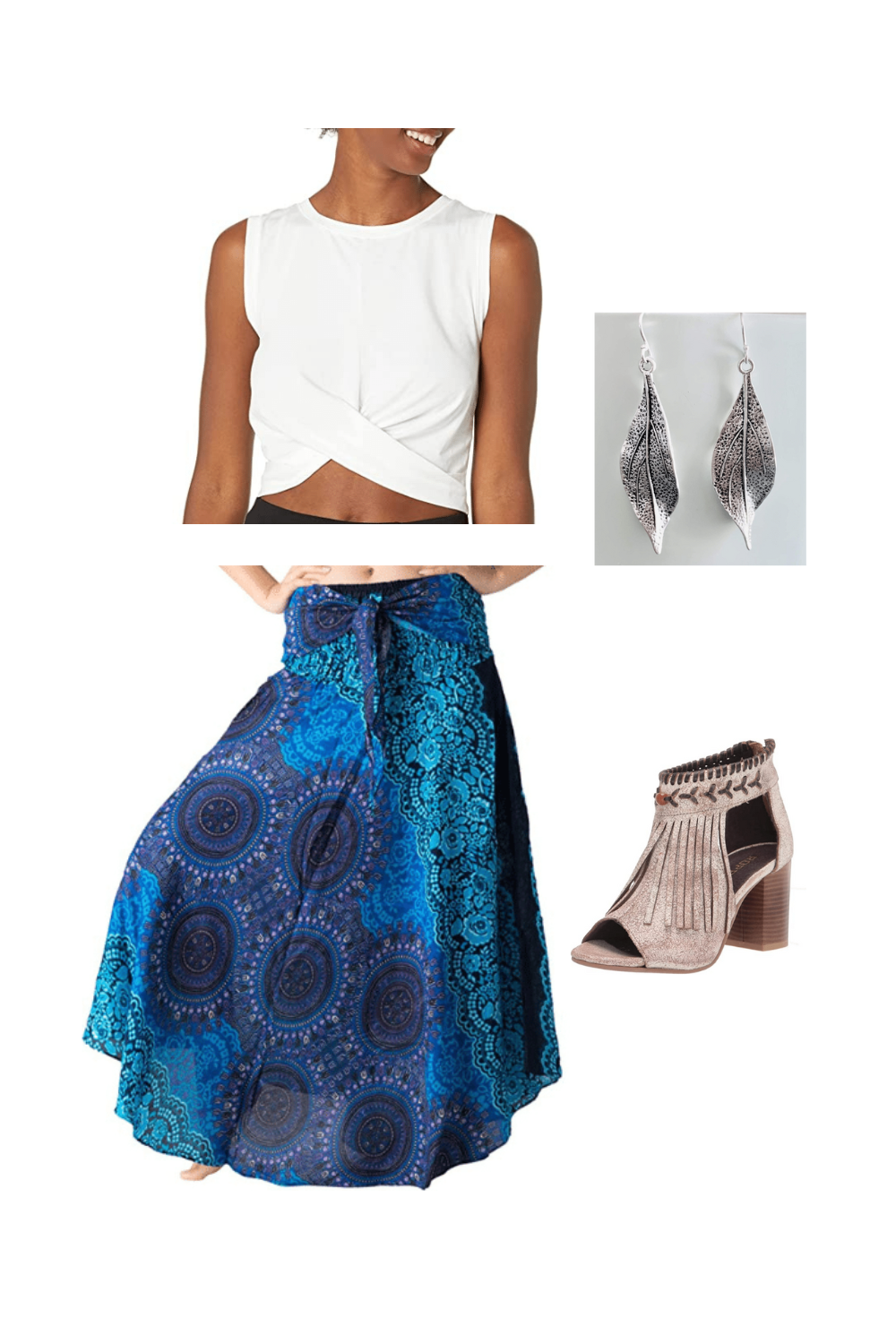 Kimonos and Denim Shorts:
Kick up your denim game by pairing it with a floral kimono! This style combo gives off major Boho vibes while still looking polished and pulled together. Add a great pair of sandals and boho baubbles and you'll be ready for that outdoor concert!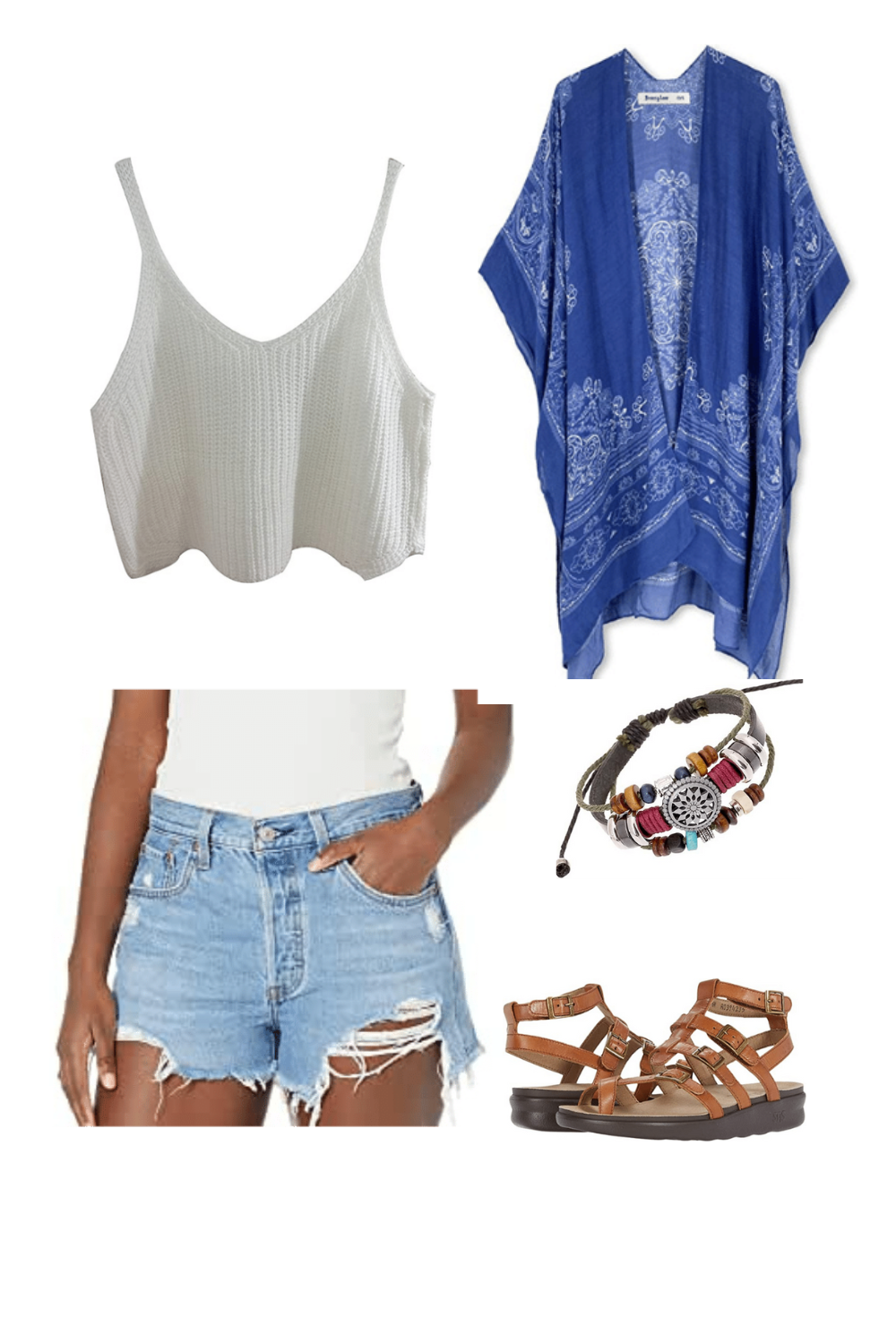 Crochet Top and Harem Pants:
Get ready for sunnier days by styling a crochet top with loose-fitting breezy pants. When adding jewelry, opt for bright pieces like beaded chakra earrings for an airy summertime look. Finish with a boho staple in an amazing shade - Birkenstocks!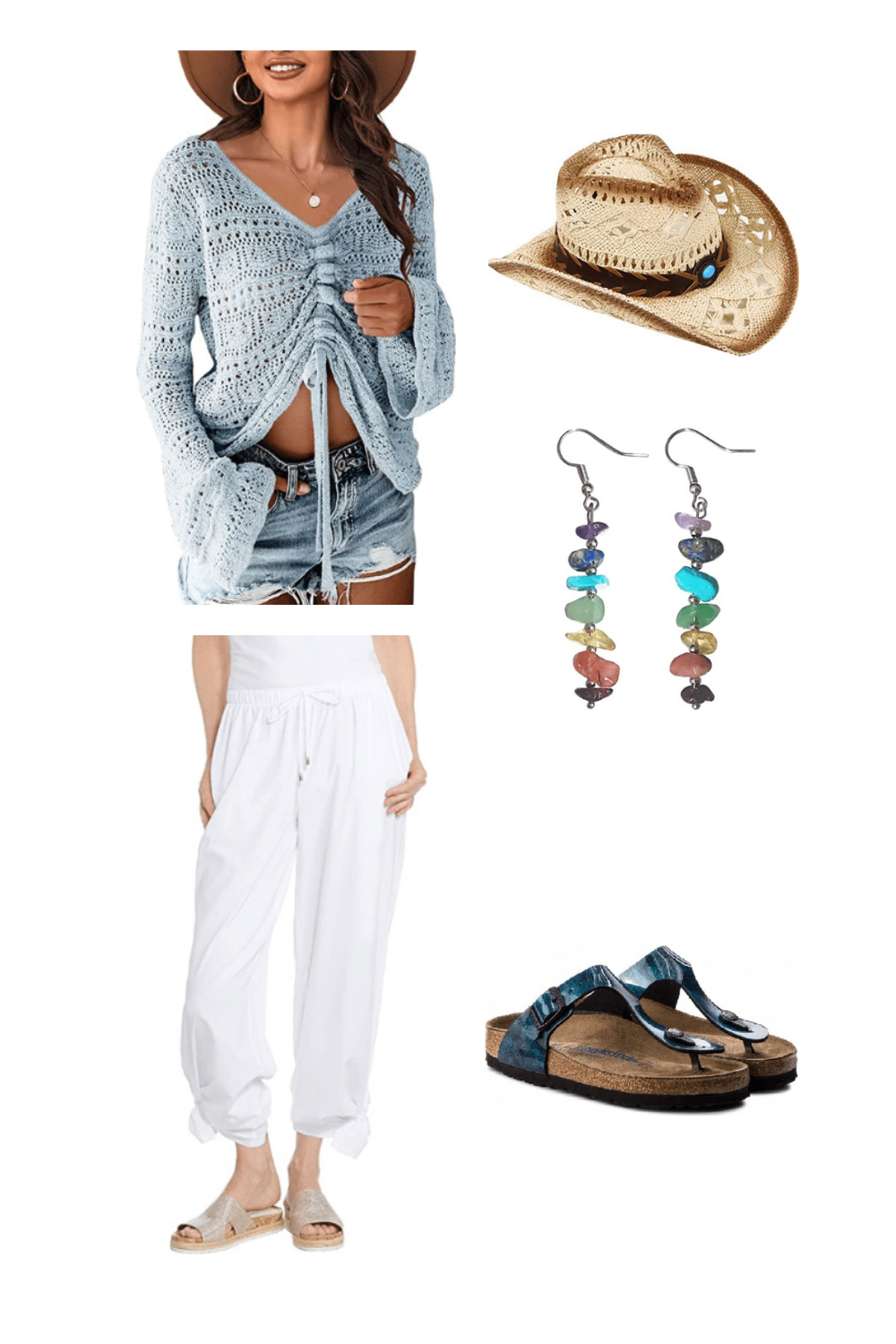 Denim Jacket and Dress:
Embrace both comfort and style by layering a soft denim jacket over a maxi dress. Add statement jewelry and a great hat and you'll be ready for a warm day and a cool night!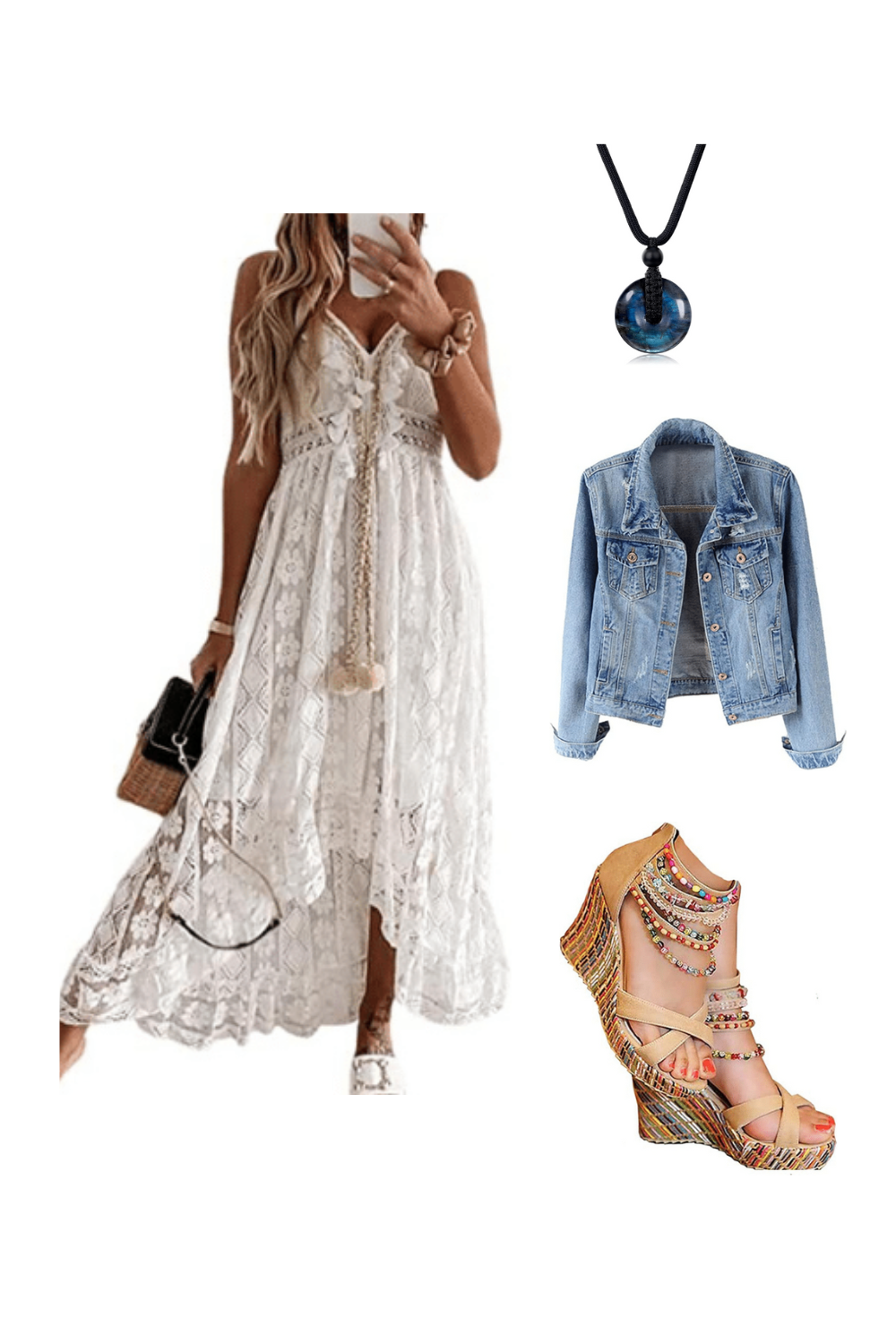 Peasant Tops and Denim Skirts:
Peasant tops never go out of fashion during Springtime – use them to bring life into any outfit! Pair with a fun denim skirt in a light wash ad a pair of gladiators, handmade earrings that you might have found at a craft fair, and top it all off with a straw hat. Fun and put together!!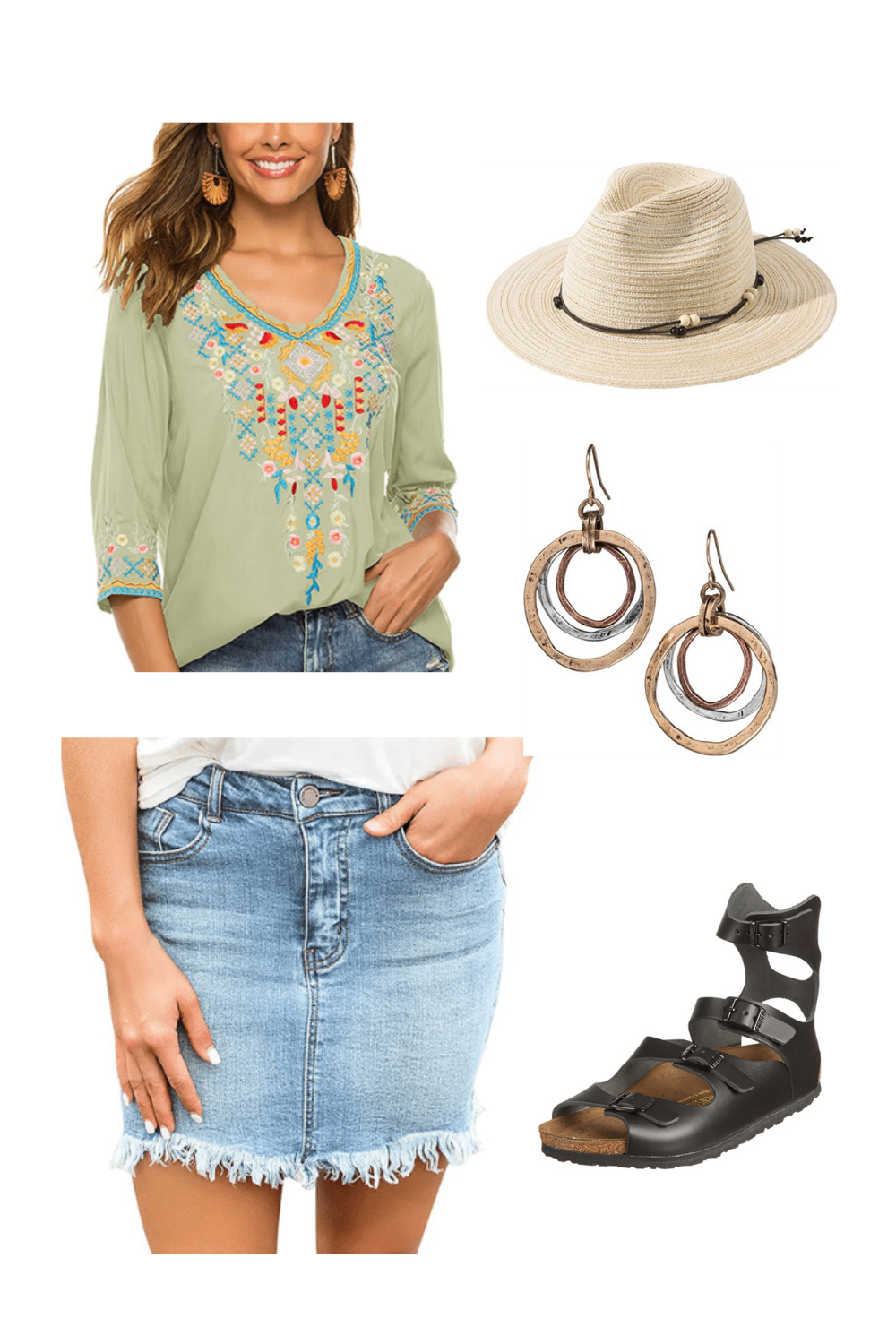 With these 5 boho outfits for spring ideas, you can easily find a boho-inspired outfit that works for your spring wardrobe. Whether you want to make a statement with bold accessories or keep it simple by relying on floral prints, there's no shortage of ways to rock your favorite boho ensemble this season.
We only recommend products we love and think that you will too. We may receive a portion of sales purchased from this article that was written by our Frilly team.
Happy boho chic shoppping!