Every woman has a soul sister—that one friend who always is there for you, no matter what.
This time of year you just want to show her how much she means to you, but finding the perfect gift can be tough.
With so many options out there, it can be hard to know where to start or where to shop - in store online, etsy, it all gets nuts this time of year!
Don't worry—we've got you covered!
Here is our soul sister gift guide with some of the best gifts that will make your soul sister feel special and appreciated.
A Thoughtful Soul Sister Gift
Nothing says "I love and appreciate you" like a thoughtful gift.
You both agreed not to do anything crazy this year.
Add a trinket to your cart that speaks from the heart and lets her remember you every time she glimpses it.
That way, every time she sees any of these three soul sister items, she'll remember just how special she is and how much she means to you.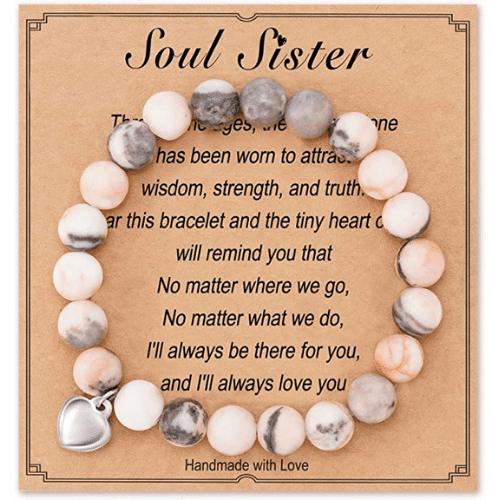 HGDEER Natural Stone Sister Bracelet
Through the ages, natural stone has been worn to attract wisdom, strength, and truth wear it and the tiny heart charm will remind you that no matter where life takes us, you will always be connected by heart. When she wears this bracelet, she'll be reminded of your love and all of the laughter you've shared.
Check Price Here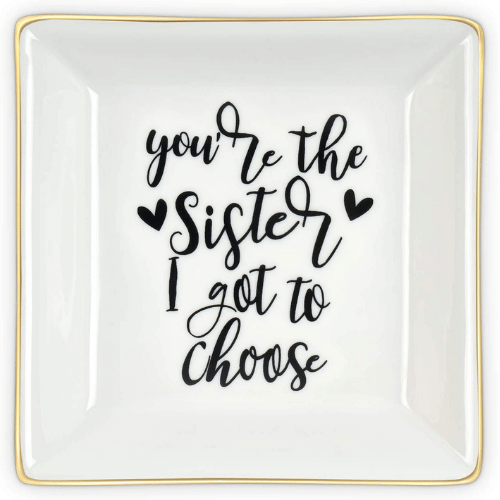 You Are the Sister I Got to Choose Trinket Dish Jewelry Tray
Each sister ring dish is handmade by professional workers, so each sister ring dish is unique. The jewelry dish can hold rings, keys, wedding rings, earrings, jewelry, necklace, hand chain, bracelet and any other small accessories. The sister ceramic ring dish comes with a white gift box, simply add a ribbon and it's ready to give!
Check Price Here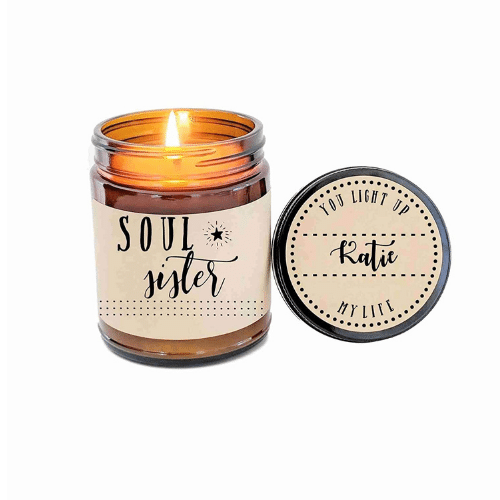 Soul Sisters Gift Soy Candle Gift for BFF Friend
Hand Poured Soy Candle available in 2 size options and 20 scent options. Completely Handmade in Astoria, Oregon. Comes ready to gift in a lovely gift box just add a bow!
Check Price Here
The Perfect Purse
Every woman needs at least one purse that will make any outfit look instantly stylish.
Splurge and pick up a purse for your soul sister if you really want to spoil her. She'll appreciate the effort and you can always borrow it from her!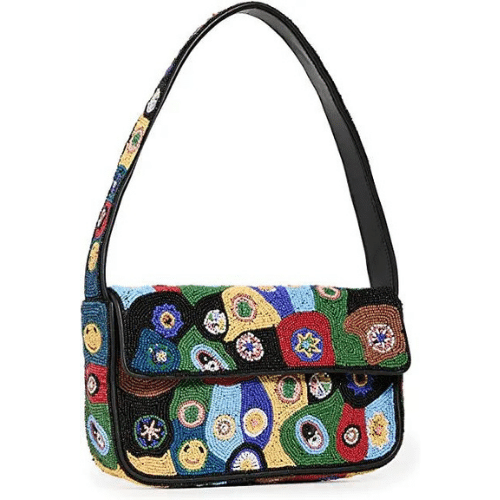 STAUD Women's Tommy Bag
This version of the STAUD's statement-making Tommy bag has the look of a great vintage find, thanks to allover beading in a mosaic motif.
Check Price Here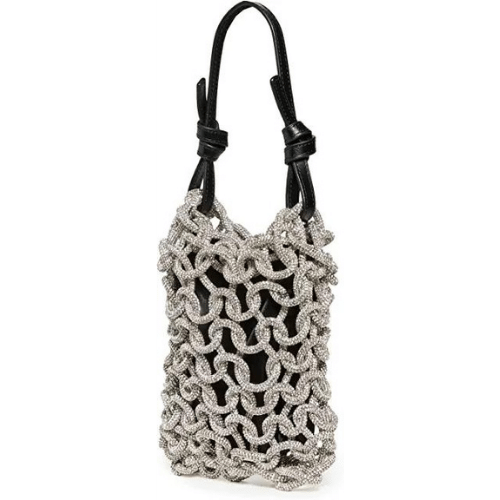 STAUD Women's Tini Crystal Bag
New for the season, the Tini Crystal Bag is the perfect handbag for event dressing. This style features hand woven crystal macrame with a black satin inner pouch and magnetic closure. Add this to your bag and checkout before there all gone!
Check Price Here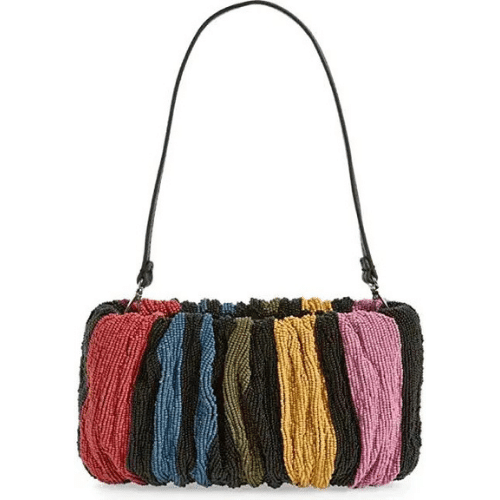 Staud Women's Beaded Bean Convertible Bag Mosaic Stripe
A hand-beaded update to their signature bag. The Beaded Bean update features a mosaic stripe pattern and removable leather strap. Gorgeous for GNO!
Check Price Here
A Travel Book to Plan Your Next Trip
Everyone needs to get away now and then, so why not start planning your soul sister special vacation?
These three books will get you talking about a new adventure from following in the footsteps of famous artists to the city of lights or afternoon tea, these books will help you find the perfect destination. They provide insider details for the perfect trip!
Plus, this is one gift that both of you can plan, set a date, and enjoy together!
Artist's Path in 500 Walks: Follow the inspired footsteps of William Shakespeare, Frida Kahlo, Otis Redding, and more
Step onto the trails in The Artist's Path in 500 Walks, which takes readers around the world to the footpaths that inspired classic and contemporary works of art, music, and literature. Each walk is associated with a well-known artist, musician, or writer: the White Cliffs of Dover seen by Matthew Arnold, the landscapes of New Mexico through the eyes of Georgia O'Keeffe, the streets of Vienna once trodden by Beethoven, and many more. Each walk includes a description of the landscape, helpful tips for navigating the route, and insight into how the walk inspired the artist.
Check Price Here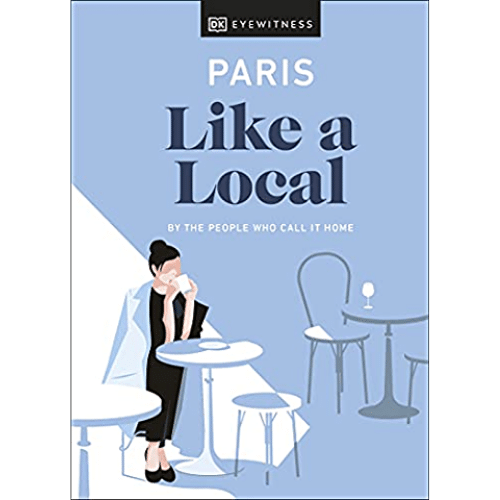 Paris Like a Local (Local Travel Guide)
Whether you're a first time to the city of love, or a returnee to Paris, this is the perfect guide to an authentic experience from a local's perspective. No matter how often you've been to Paris, this stylist guide will help you discover even more authentic experiences in this magical city.
Check Price Here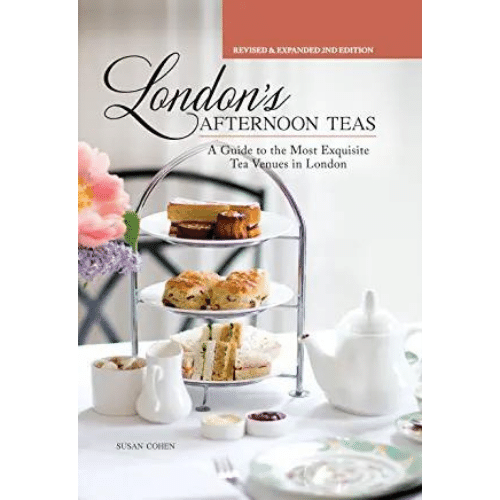 London's Afternoon Teas, Revised and Expanded 2nd Edition: A Guide to the Most Exquisite Tea Venues in London
London and tea go together like jam and scones, and this lovely book takes a stylish look at the afternoon tea scene! 60 exquisite places to take tea in and around London. Hip, up-to-date, stylish guide to the London tea scene. Features famous recipes from the venues and lavish color photography
Check Price Here
A Fantastic Sweater
A great statement sweater makes a perfect soul-sister gift. These statement sweaters will have her swooning. Choose one for her and you can always gift one to yourself!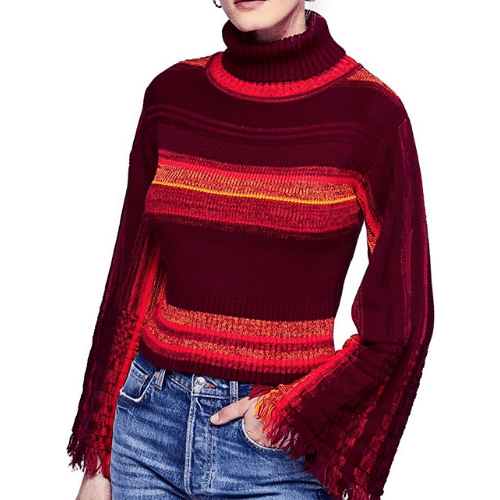 Free People Womens Fringed Sleeve Pullover Sweater
Bright red stripe turtleneck with frayed bell sleeves will keep her warm and stylish. The statement sweater is sure to please!
Check Price Here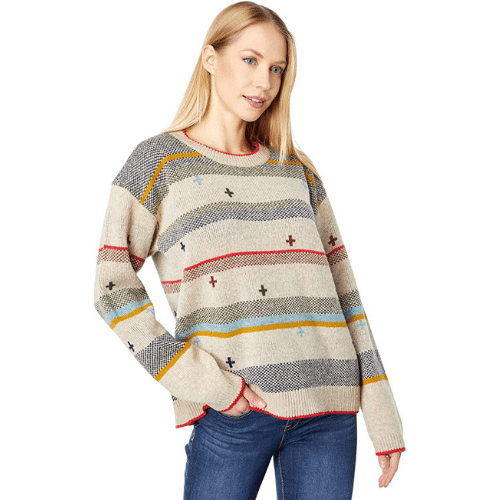 Pendleton Women's Bridger Stripe Sweater
This pullover sweater combines rich, earthy hues in a pattern of stripes and small crosses. Warm 80% lambswool/20% nylon.
Check Price Here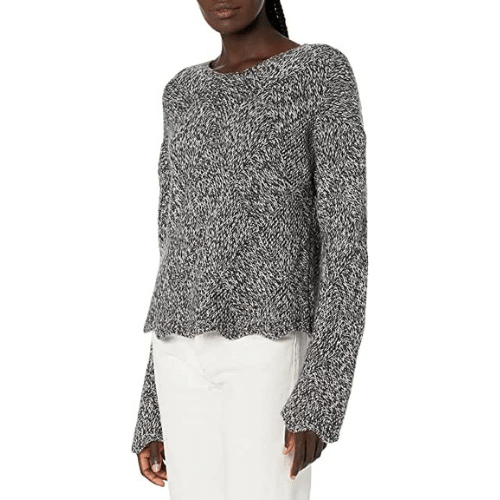 Theory Women's Crop Po Mouline
Theory's classic Crop Po silhouette in this season's Cashmere mouline and a basket stitch. 100% cashmere is pure luxury, add it to your cart for fast and free shipping!
Check Price Here
Shopping for the perfect gift doesn't have to be stressful or overwhelming – just think about what kind of things your soul sister loves most and go from there!
Whether it's a simple trinket, a luxe purse, a dream vacation, or a fab sweater, these gifts are sure to make her feel special and appreciated. So don't wait any longer – show your soul sister how much you care and shop today!
We only recommend products we love and think that you will too. We may receive a portion of sales purchased from this article that was written by our Frilly team.
Happy shopping!!
belgium