As the season changes from summer to fall, so should your wardrobe. Here are some of the best fall color pieces we found after an extensive and very frilly fun search!
The Colors
This season, think of traditional saturated colors like caramel, burnt orange, deep reds, or for more trendy shades, try greens, rose violet, and shades of pink.
All of these rich hues are perfect for chilly fall days.
Corduroy, flannel, and sweaters are all great fabric choices for fall.
And don't forget to accessorize with a scarf or hat to keep warm!
Long Wine Cardigan
A long cardigan in wine is the perfect way to add a pop of color to any outfit.
Pair it with black jeans and a white top for a classic look that will never go out of style.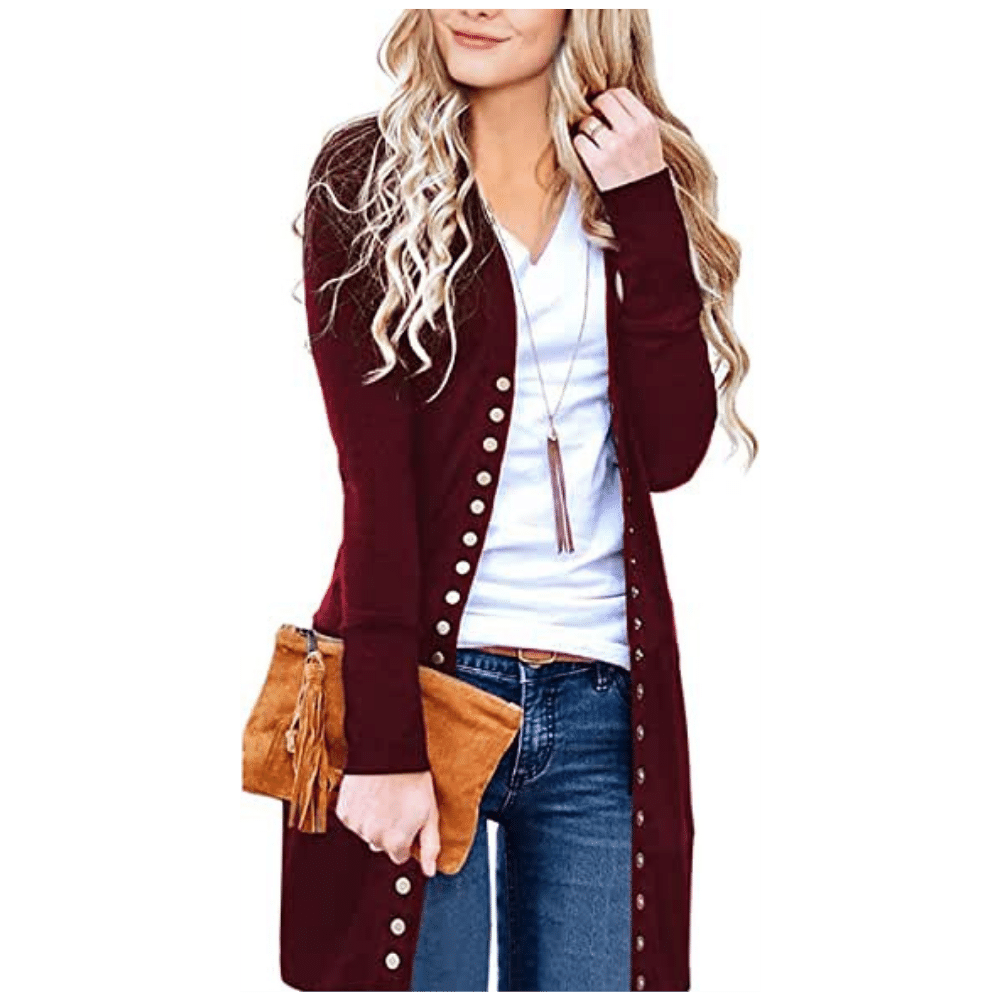 MEROKEETY Knit Ribbed Cardigans
MEROKEETY Women's Long Sleeve Snap Button Down Solid Color Knit Ribbed Neckline Cardigans
Check Price Here
Plaid Flannel Shacket in Browns
For a casual look, try pairing a plaid flannel shirt with dark wash jeans and sneakers.
This is a great outfit for running errands or grabbing coffee with friends.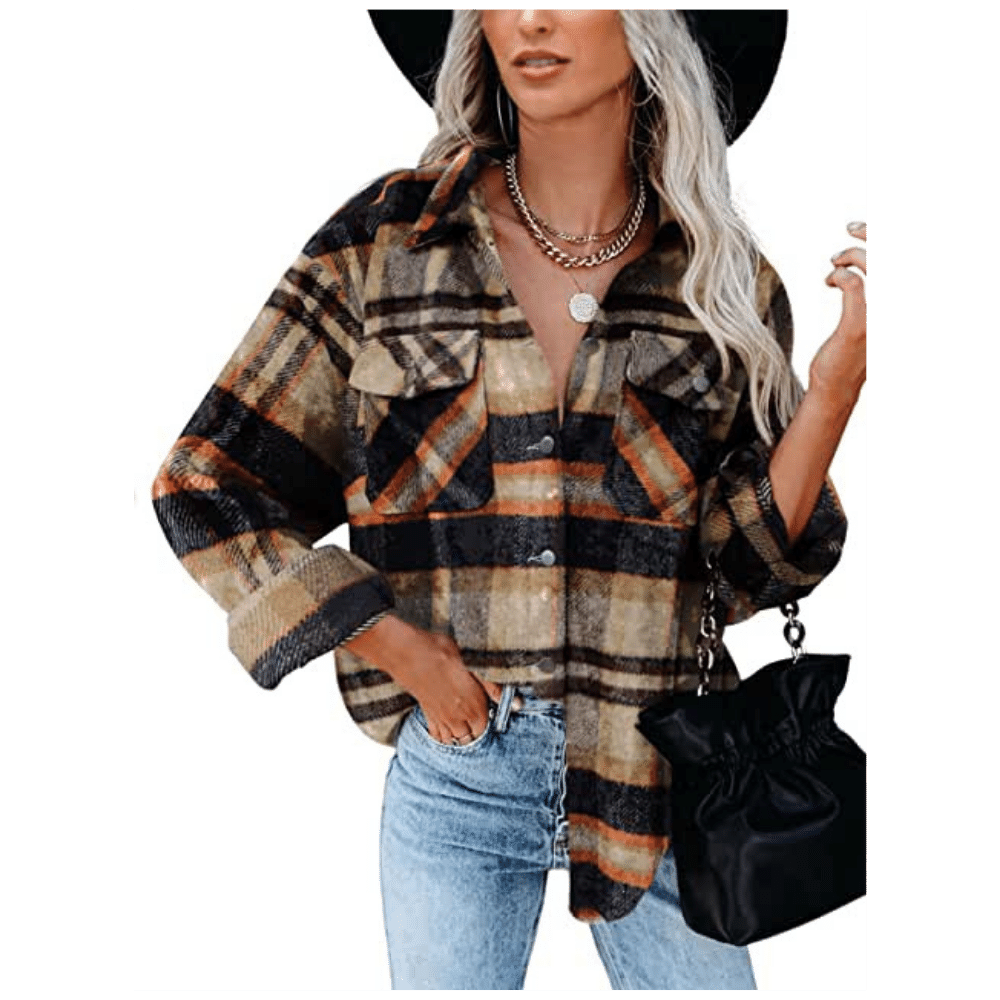 BTFBM Flannel Shacket with Pockets
BTFBM Women Long Sleeve Shirts Button Down Plaid Casual Flannel Shirt Boyfriend Blouse Top Jacket Shackets with Pockets
Check Price Here
Orange Tunic Sweater
For a super cozy look pair this tunic sweater with distressed jeans and booties for the quintessential fall outfit.
It's comfortable yet stylish, and you can wear it just about anywhere.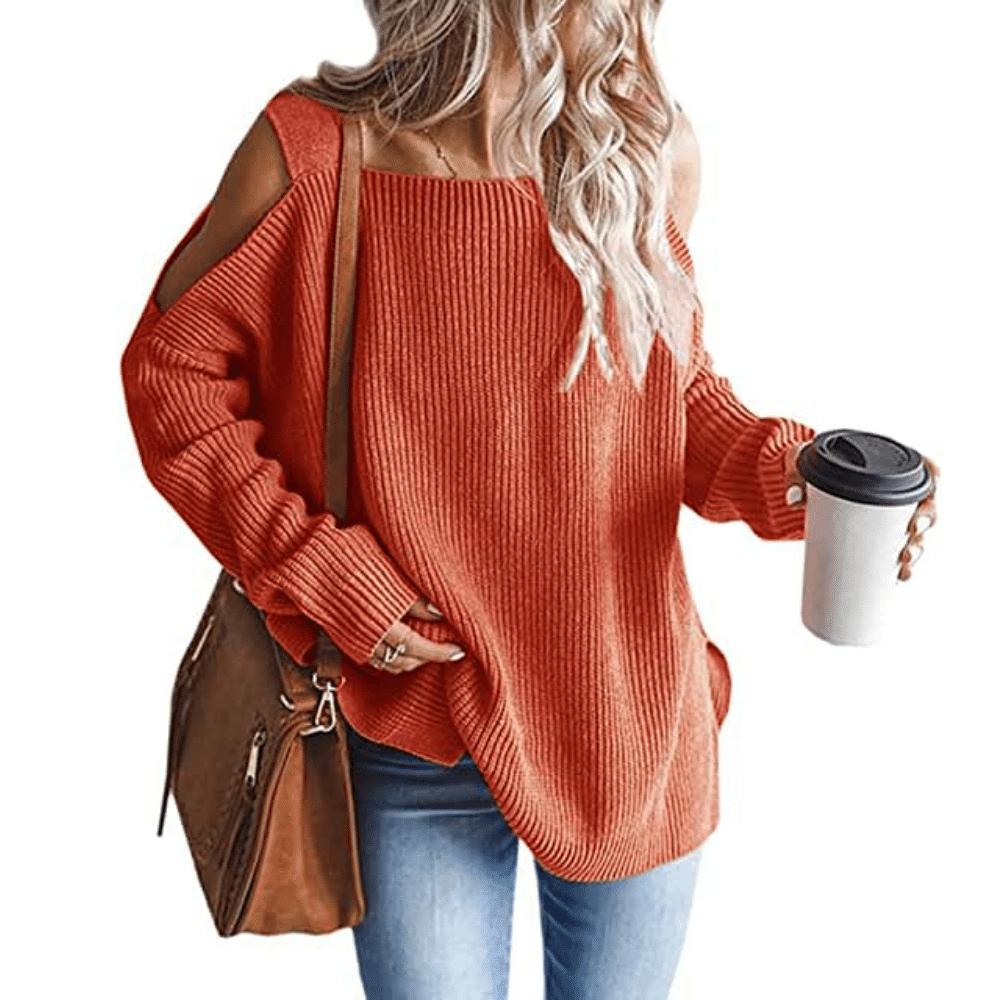 Cold Shoulder Tunic Sweater
MaQiYa Women's Cold Shoulder Oversized Sweaters Batwing Long Sleeve Square Neck Chunky Knit Winter Tunic Sweater Tops
Check Price Here
Green Off Shoulder Wrap Sweater
If you're looking to make a statement, try this off-the-shoulder wrap sweater in cool green.
This outfit is sure to turn heads wherever you go! Pair it with white jeans and sand suede booties.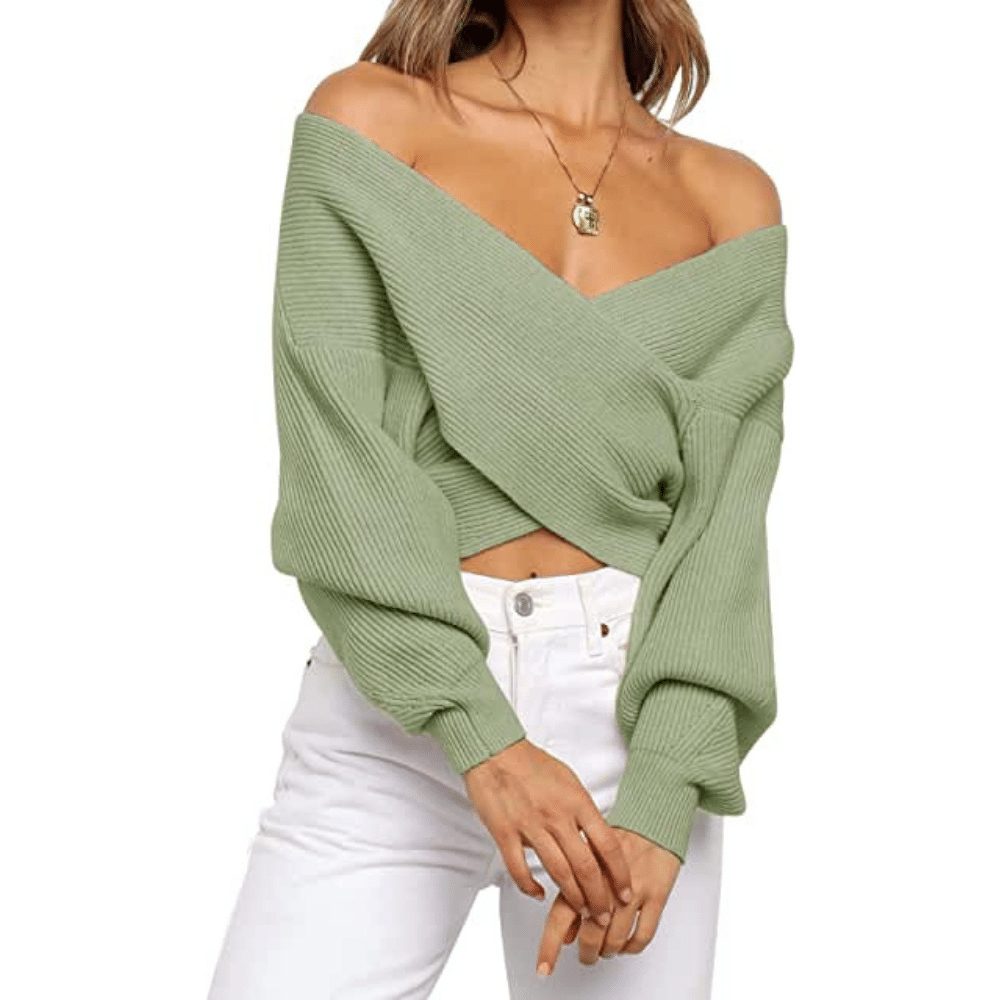 ZCSIA Wrap Off Shoulder Sweater
ZCSIA Women's Long Sleeve Wrap V Neck Cross Front Solid Color Casual Off Shoulder Crop Knitted Pullover Sweater
Check Price Here
Rose Violet Shift Dress
A shift dress is a must-have wardrobe staple. It's easy to rock with boots and a great necklace.
This on-trend shade of rose violet is sure to turn heads! Plus the added benefit of it being super comfy - a win-win!!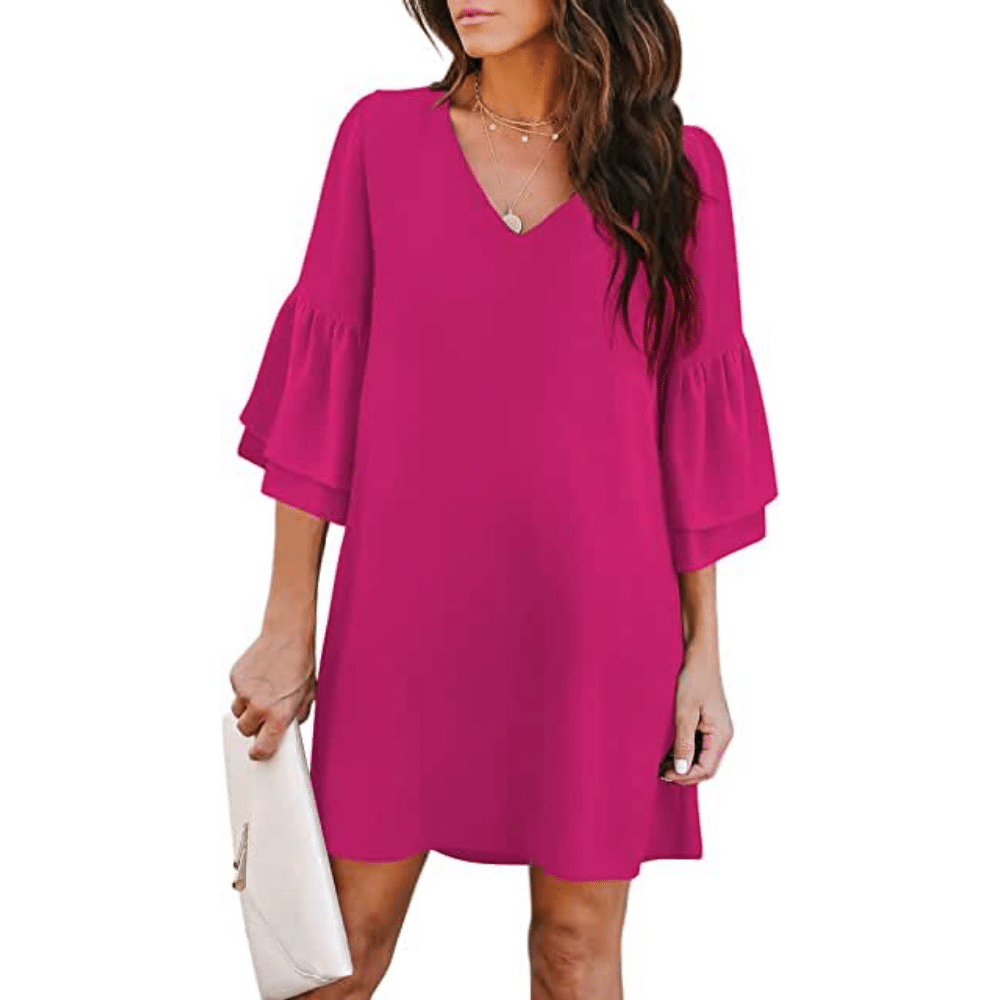 BELONGSCI Shift Dress Mini Dress
BELONGSCI Women's Dress Sweet & Cute V-Neck Bell Sleeve Shift Dress Mini Dress
Check Price Here
Carmel Funnel Neck Sweater
When there is a chill but the weather might get better, try this caramel funnel neck sweater.
This is one of the best colors, it compliments every skin tone and it's a great layering piece with a tee.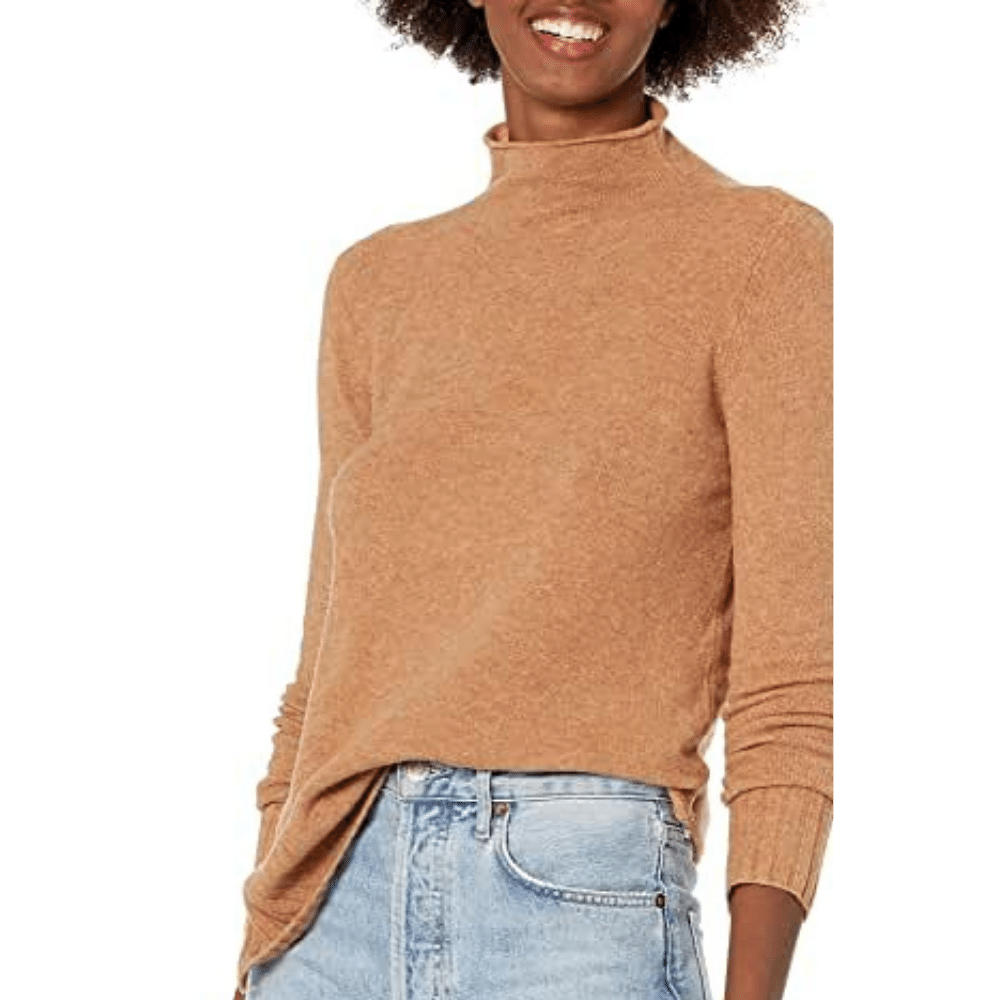 Goodthreads Funnel Neck Sweater
Goodthreads Women's Mid-Gauge Stretch Funnel Neck Sweater
Check Price Here
Pink Oversized Sweater
No fall wardrobe is complete without a cozy sweater.
Throw on your favorite jeans and boots and you're good to go!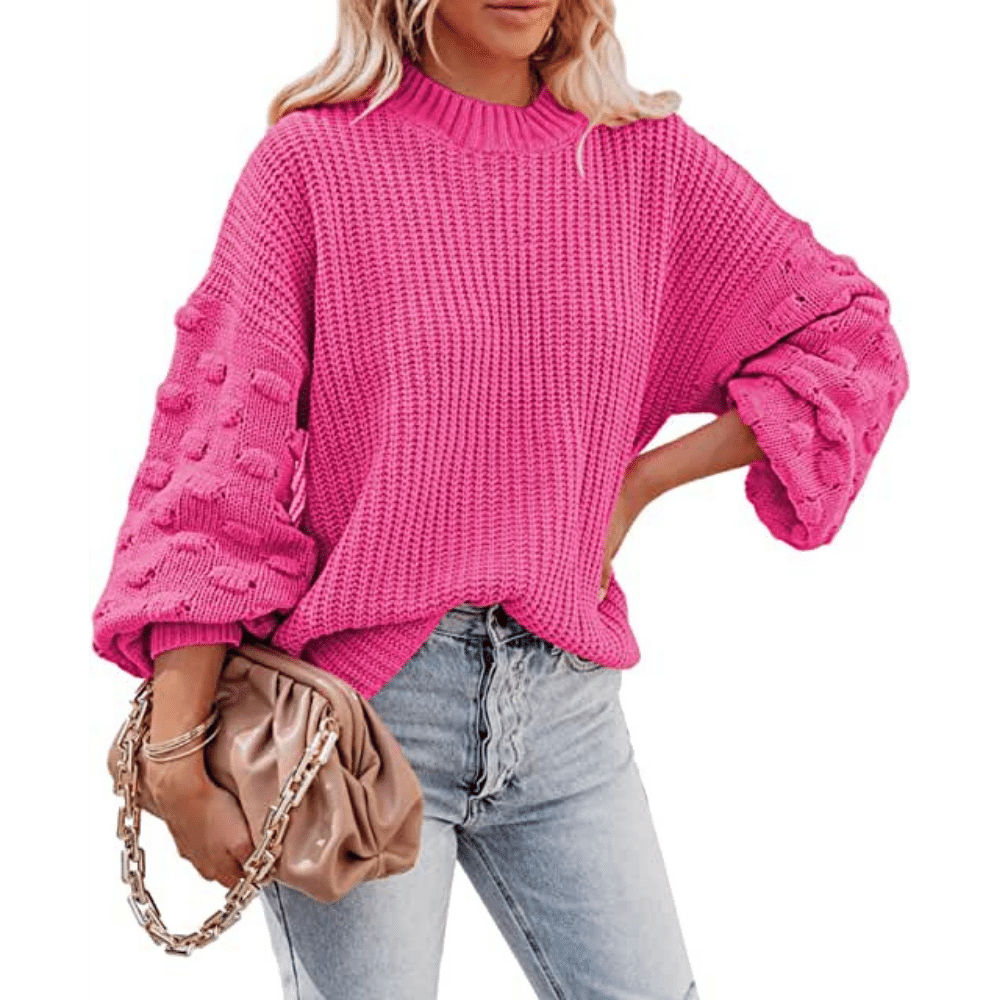 Sovoyontee Chunky Knit Sweater
Sovoyontee Women's Cute Oversized Crewneck Loose Puff Sleeves Chunky Knit Pullover Sweater
Check Price Here
Wine Red T-Shirt Dress
Try this easy wine-red t-shirt dress for a great autumn transition piece.
Wear it now with booties or sneakers and later when there is a chill with leggings and boots.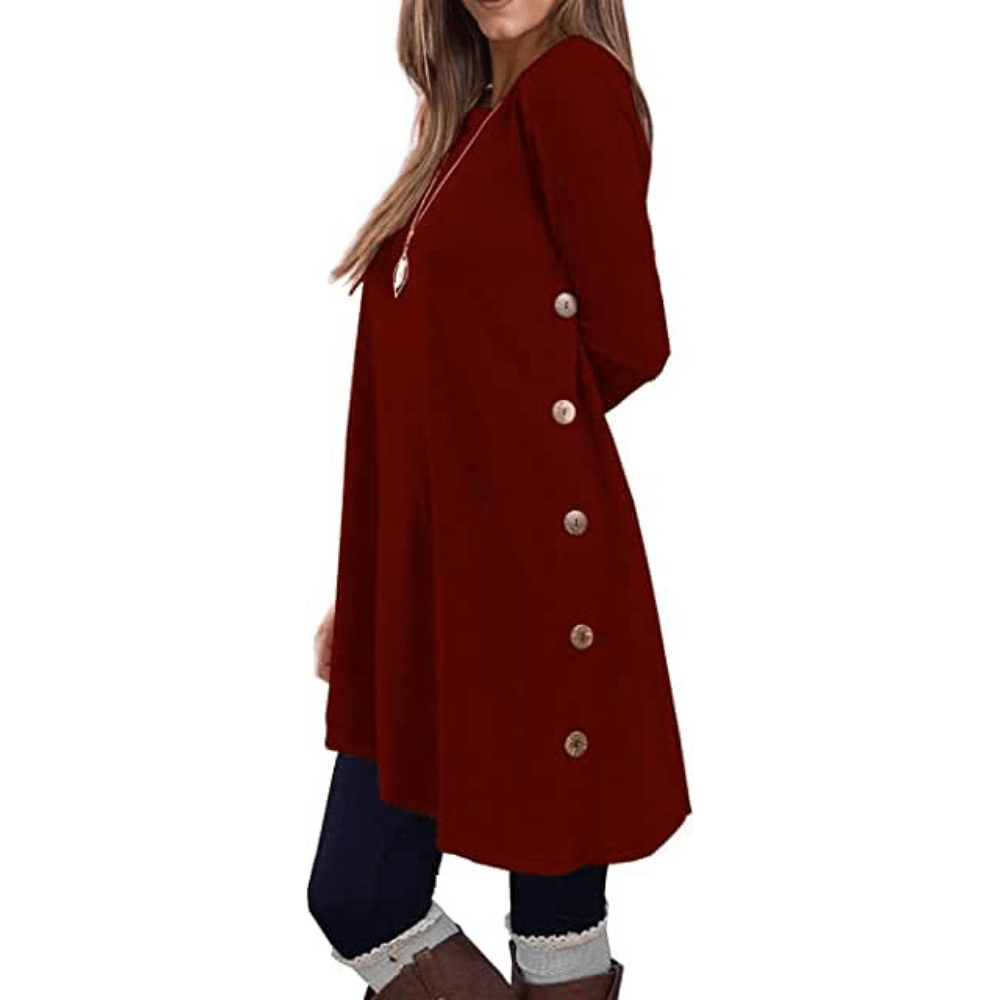 KORSIS T Shirts Tunic Dress
KORSIS Women's Long Sleeve T Shirts Tunic Dress
Check Price Here
Whether you're headed to work, going for a walk in the park, or headed out to meet friends make sure you're prepared with a fall-friendly colored outfit.
No matter what your style is, there's sure to be a fall color outfit that's perfect for you.
Start shopping before everything is gone!
You'll be glad you did!
We only recommend products we love and think that you will too. We may receive a portion of sales purchased from this article that was written by our Frilly team.
Happy shopping!!