As summer fades into fall and temperatures start to drop, it's time to start thinking about cozy outfits that will keep you comfortable and stylish. Just because you're dressing for comfort doesn't mean you have to sacrifice looks. With a few key pieces, you can put together a look that is both cozy and fab. And they all start with a 5 pack of tees! Here are some of our favorite ideas.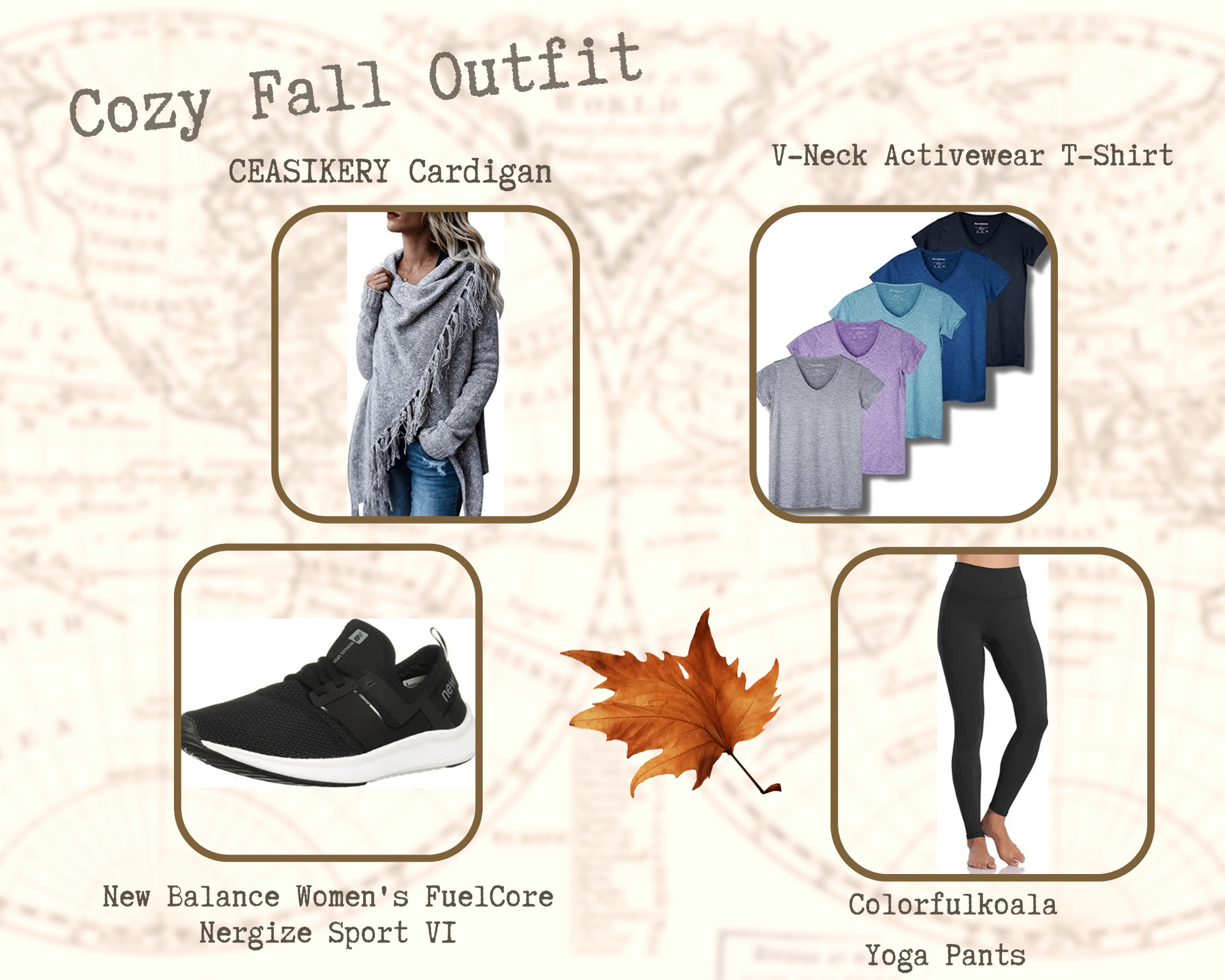 Pair a Scarf Sweater with Leggings
This is a classic fall outfit that is equal parts comfortable and stylish. Look for a sweater in a chunky knit fabric that will keep you warm all day long. Pair it with your favorite leggings and add some finishing touches like your favorite pair of earrings. This outfit looks great with Nergize sneakers, my personal go to sneaks, and can easily be transitioned from day to night by changing into booties and adding a scarf.
Sweater: CEASIKERY Women's Tassel Hem Sweater Long Cardigan Knitwear Pullover
T-Shirts:5-Pack Women's Short Sleeve V-Neck Activewear T-Shirt
Sneakers: New Balance Women's FuelCore Nergize Sport V1 Sneaker
Leggings: Colorfulkoala Women's Buttery Soft High Waisted Yoga Pants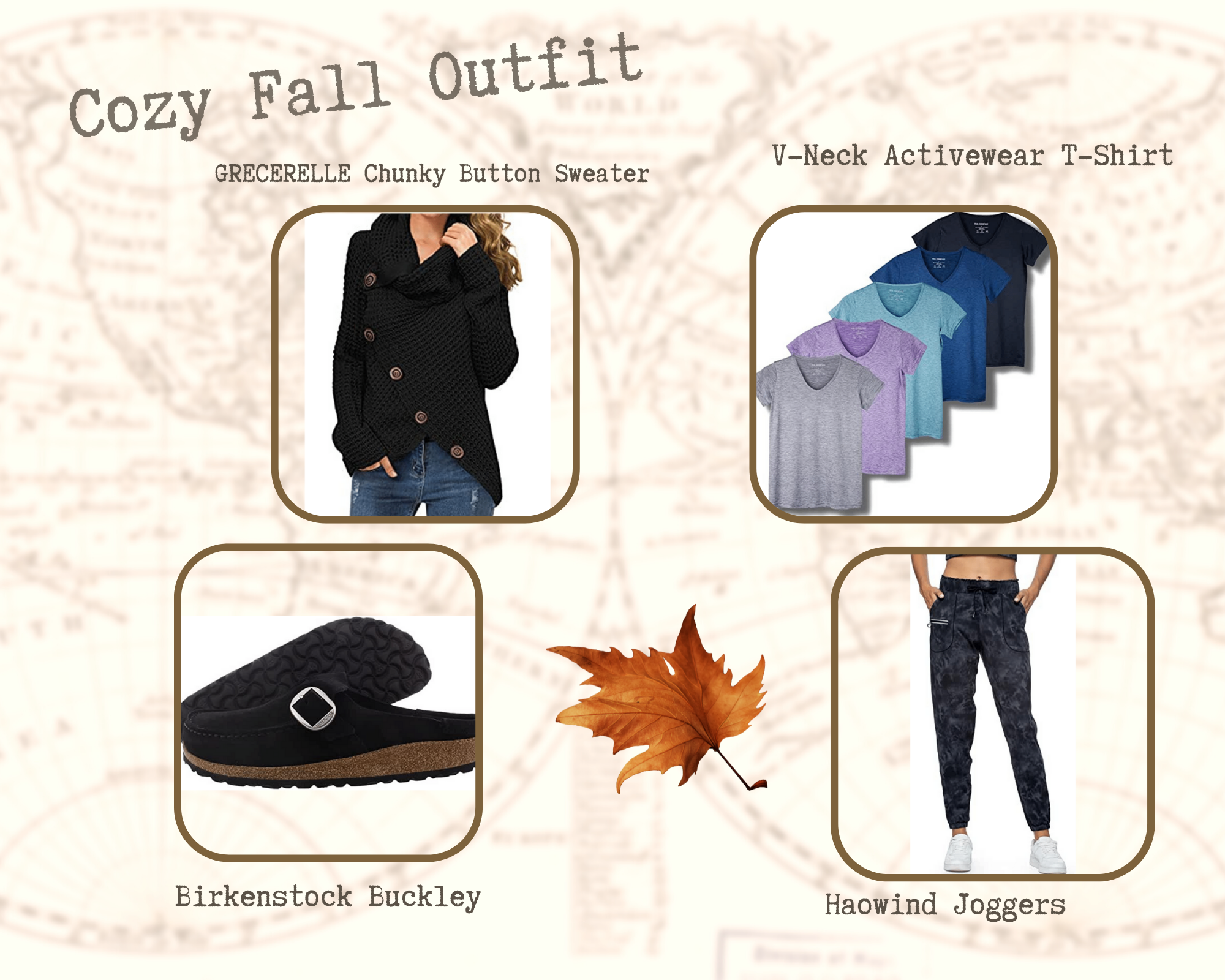 Wear a Wrap Sweater with Joggers and Sneakers
Joggers don't have to mean sloppy. Pair a wrap sweater with joggers and my favorite uber-comfy Birkenstock mules for an outfit that is both cozy and pretty. Slip on a tee shirt for a layer under the sweater.
Sweater: GRECERELLE Women's Solid Color Chunky Button Pullover
T-Shirts: 5-Pack Women's Short Sleeve V-Neck Activewear T-Shirt
Mules: Birkenstock Women's Buckley  Joggers: Haowind Joggers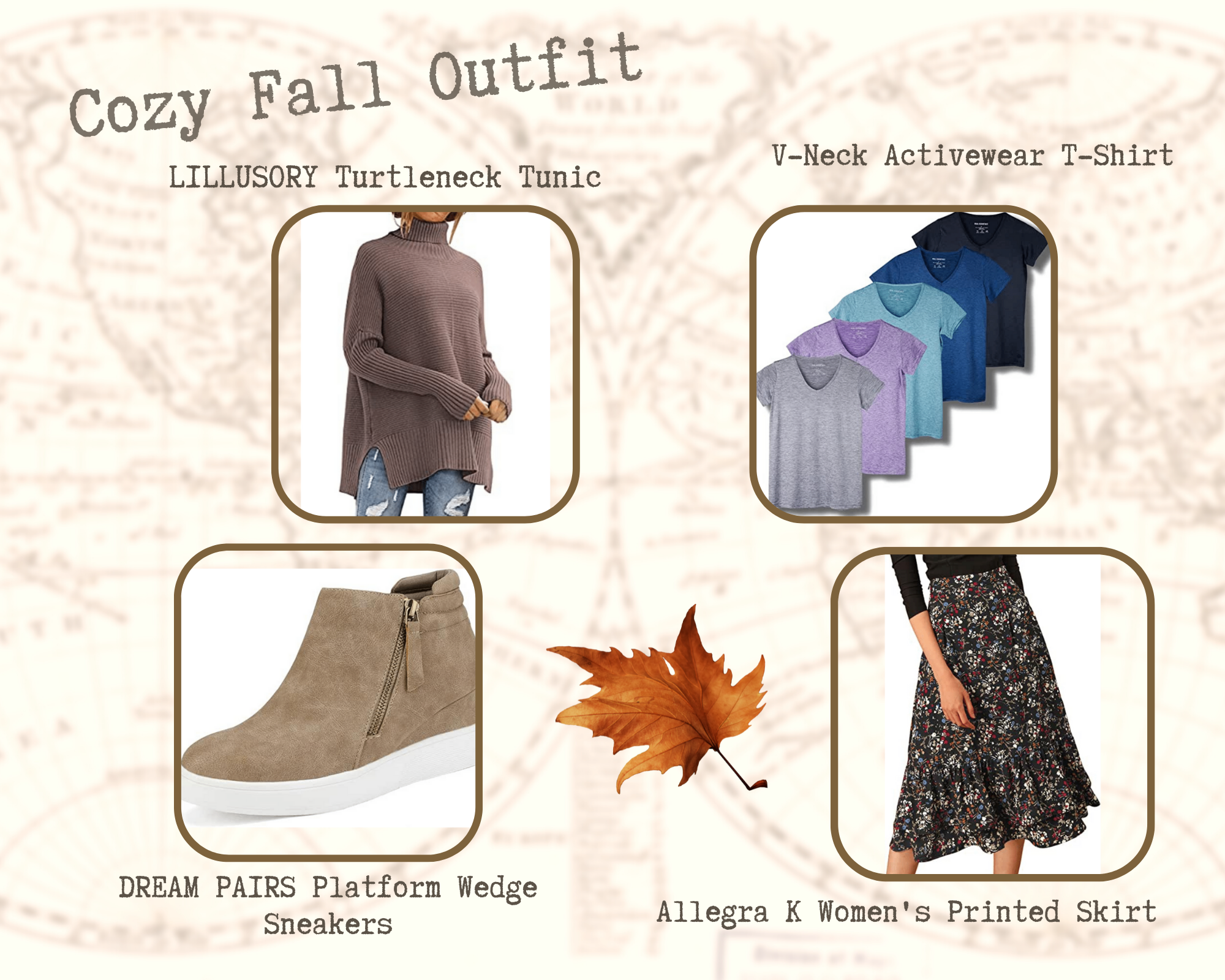 Layer a Tee Underneath a Sweater with a Print Skirt
This is a great way to get some extra use out of your favorite summer skirt. When choosing a knit, look for one in a slightly oversized fit so that it drapes nicely over the skirt. This outfit can be dressed up or down depending on the shoes and accessories you choose. For example, Birks would make it more casual while booties would make it more formal. Bootie sneakers make it perfect!
Sweater: LILLUSORY  Turtleneck Tunic
T-Shirts: 5-Pack Women's Short Sleeve V-Neck
Sneaker Booties: DREAM PAIRS Women's Platform Wedge Sneakers
Skirt: Allegra K Women's Printed Skirt
Cozy doesn't have to mean boring! Don't be the train wreck with the mismatched lumpy sweats, with just a little effort, you can look Frilly Fab! With these easy outfit ideas to add to your wardrobe, you can stay comfortable all fall long without sacrificing style. So get creative and experiment with our picks, mix and match and find the choices you love.
We only  recommend products we love and think that you will too. We may receive a portion of sales purchased from this article that was written by our Frilly team.
Happy shopping!!