With winter in full swing, it's time to change up your wardrobe and bring out the boho chic cozy pieces that will keep you warm.
But just because it's cold outside doesn't mean you have to sacrifice style.
This season, take your cue from the runways and embrace the bohemian style that was everywhere during fashion week.
From flowy dresses to wide-leg pants, there are endless ways to incorporate these carefree boho outfits into your winter wardrobe.
Not sure where to start?
Here are six boho winter outfits from our favorite bohemian brands to copy right now!
Maxi Dress + Furry Coat + Cloche Hat
Maxi dresses are both comfortable and boho chic—perfect for meeting up with friends.
To make the look more winter-appropriate, add a pair of tights underneath the dress and add a pair of fingerless gloves.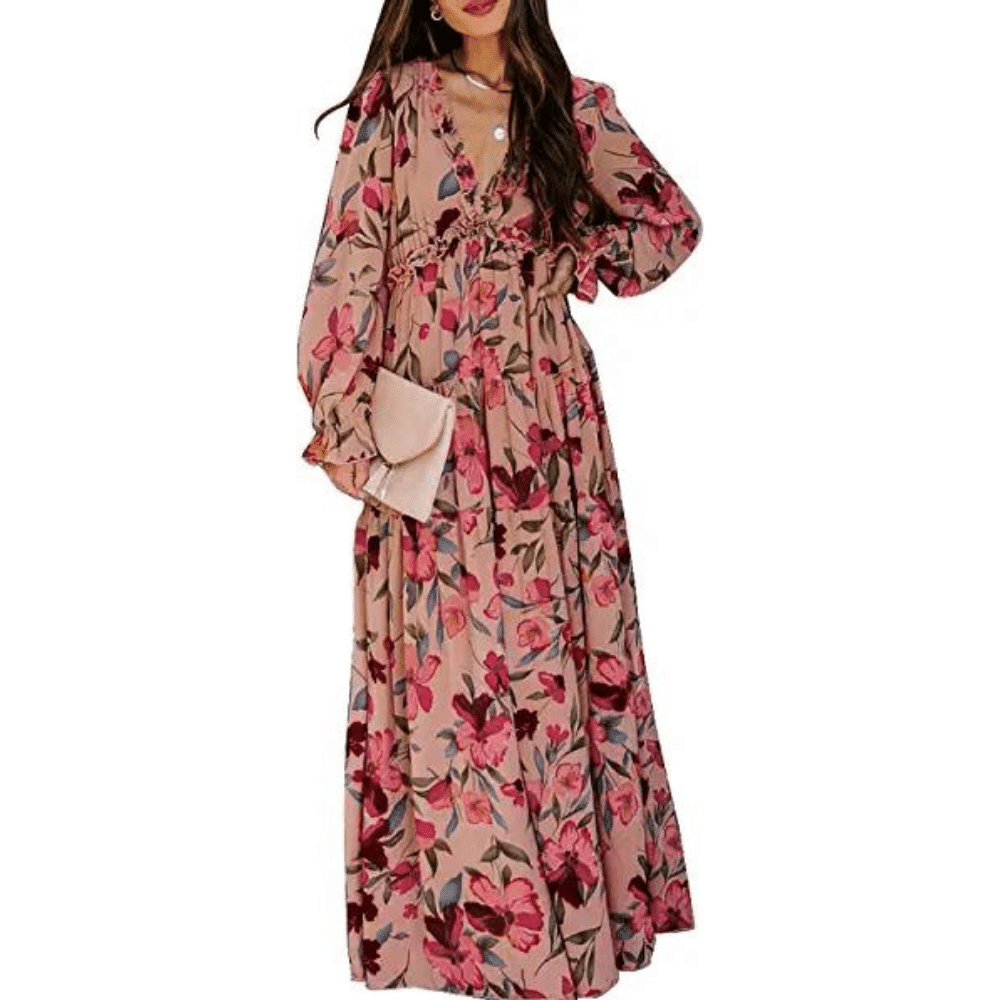 Wide-leg Jeans + Print Peasant Top + Velvet Sweater
For a bohemian take on this winter staple, pair these blue jeans with a pretty printed blouse and a long velvet sweater.
Add a pair of heeled booties to complete the look.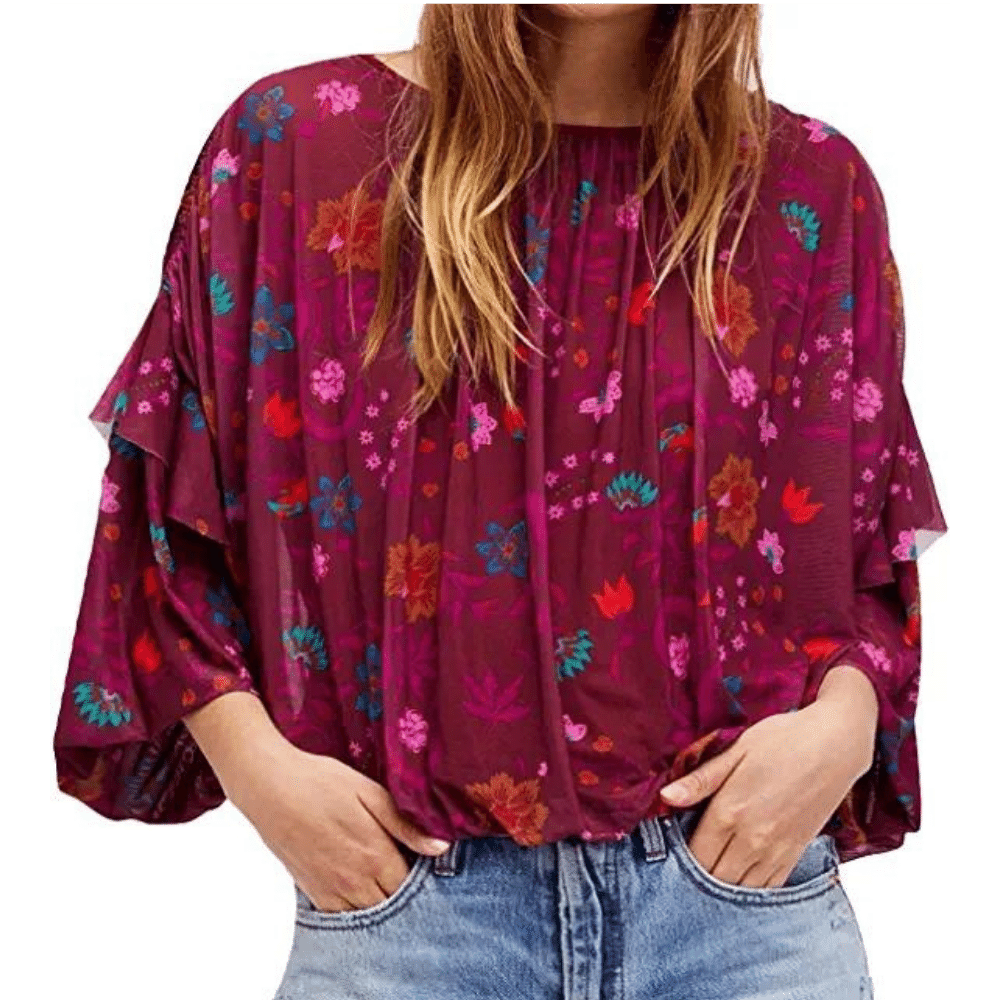 Cropped Sweater + Cropped Pattern Pants + Sherpa Jacket
This outfit is perfect for days when you need to be full on boho and still want to be comfortable. Mixing patterns is key to styling a boho outfit. Keep the colors in the same family and you are boho stylish!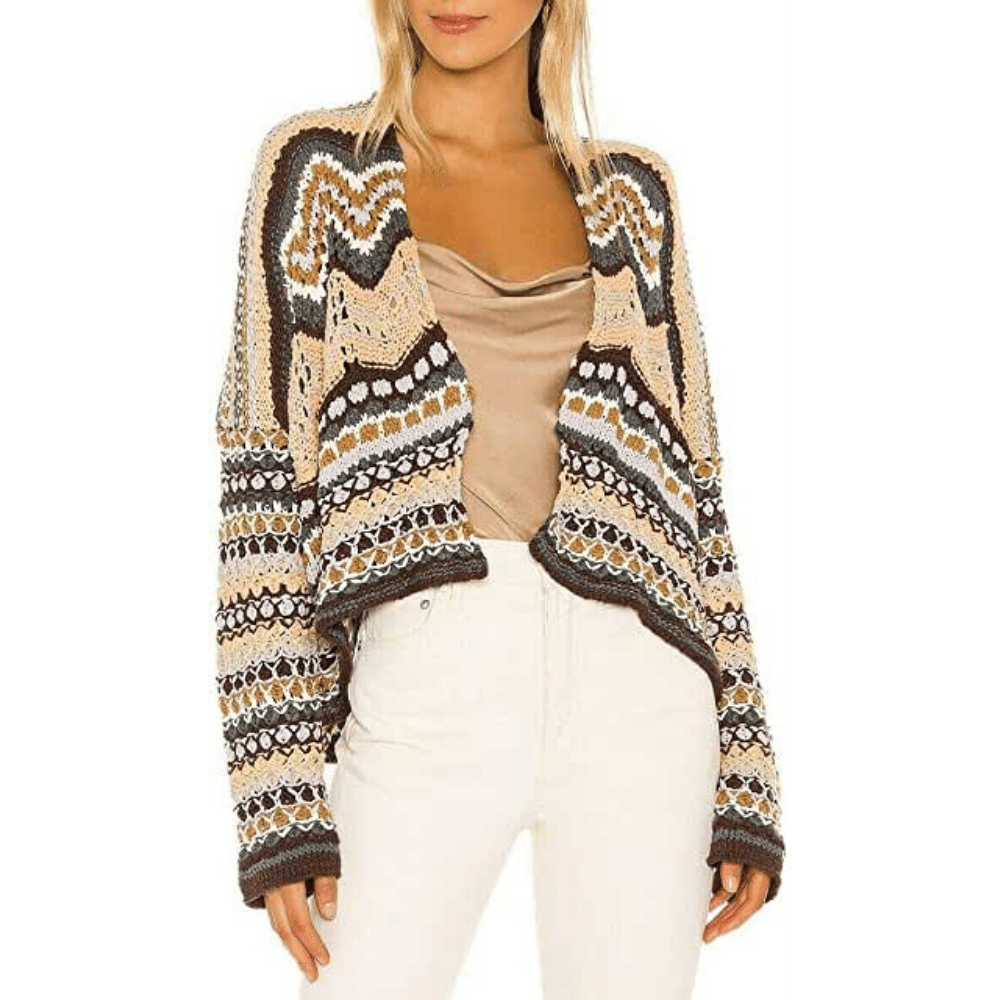 Flowy Dress + Patterned Trench + Field Hat
This is always a good idea, especially when it's not too cold outside and you don't want to deal with layering too many pieces of clothing.
To make this boho-inspired outfit work for winter, simply add this great trench and a pair of booties. Isn't the hat cute?
If it's particularly chilly out, you can also throw on a scarf and add tights for extra warmth.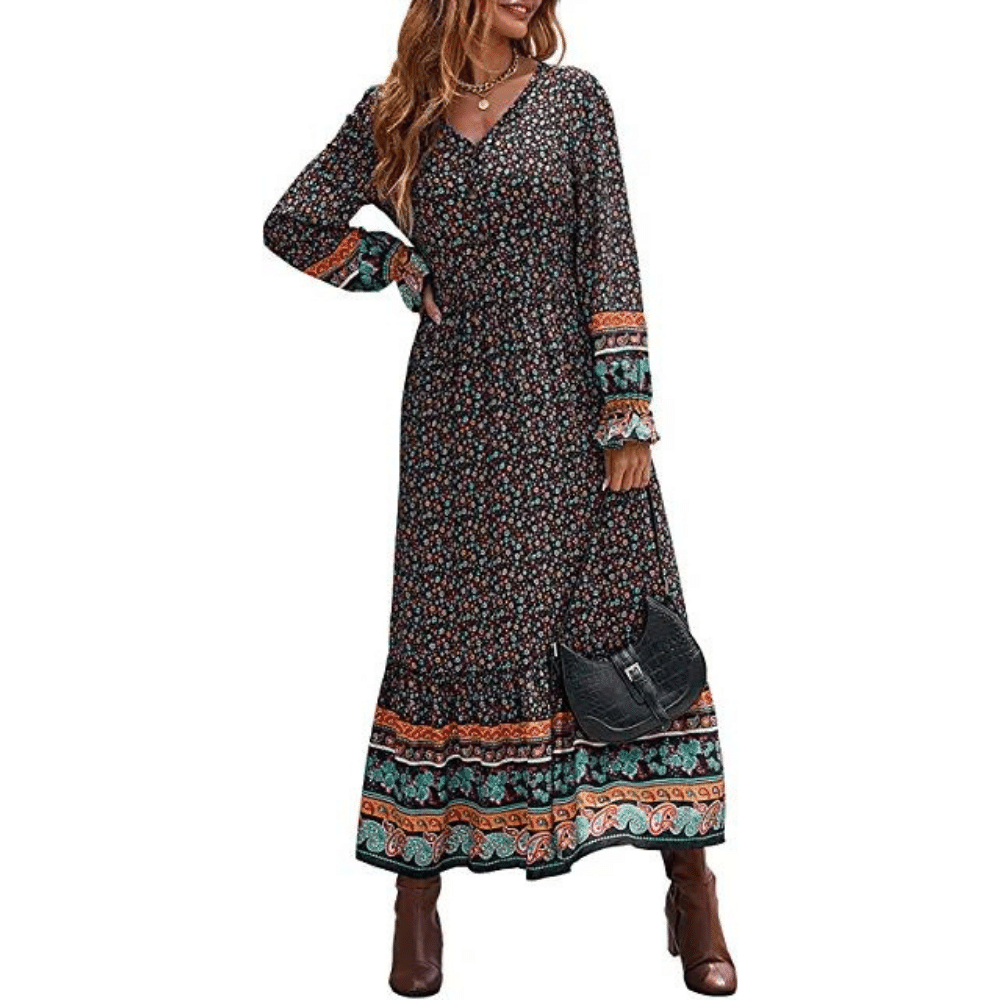 Flared Jeans + Bohemian Top + Hooded Parka
Flared denim is having a moment right now, so why not embrace the trend with this bohemian-inspired outfit?
Pair them with this printed blouse, a parka made for staying warm, and some heeled ankle boots.
Add some dainty jewelry for a touch of glamour, then head out the door!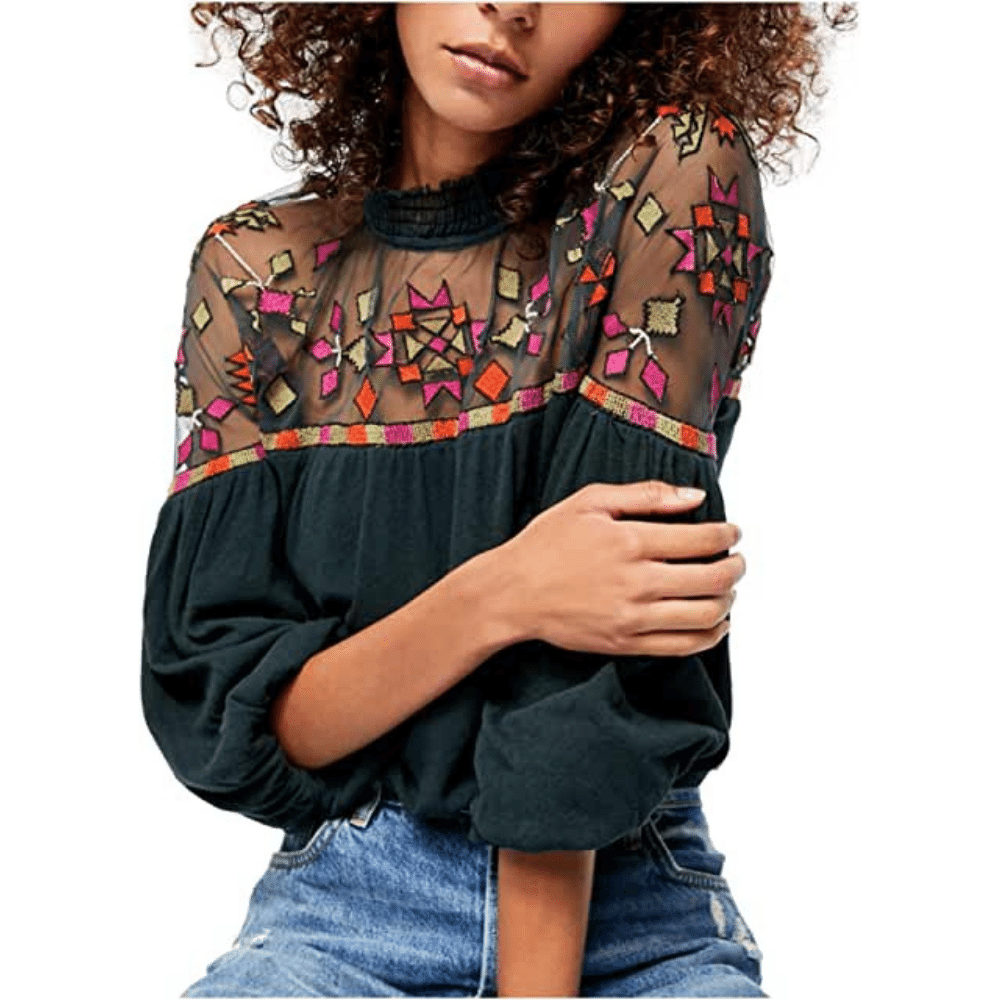 Mock Neck Top + Sweat Pants + Fringe Jacket
Last but not least, we have this simple yet chic outfit that's perfect for lazy weekends spent at home or running errands around town.
Start with a pair of sweatpants then add a mock neck top and complete the styling with a fringe jacket.
Finish things off with some Chelsea boots and voila!
You're ready to take on whatever the day throws your way in style.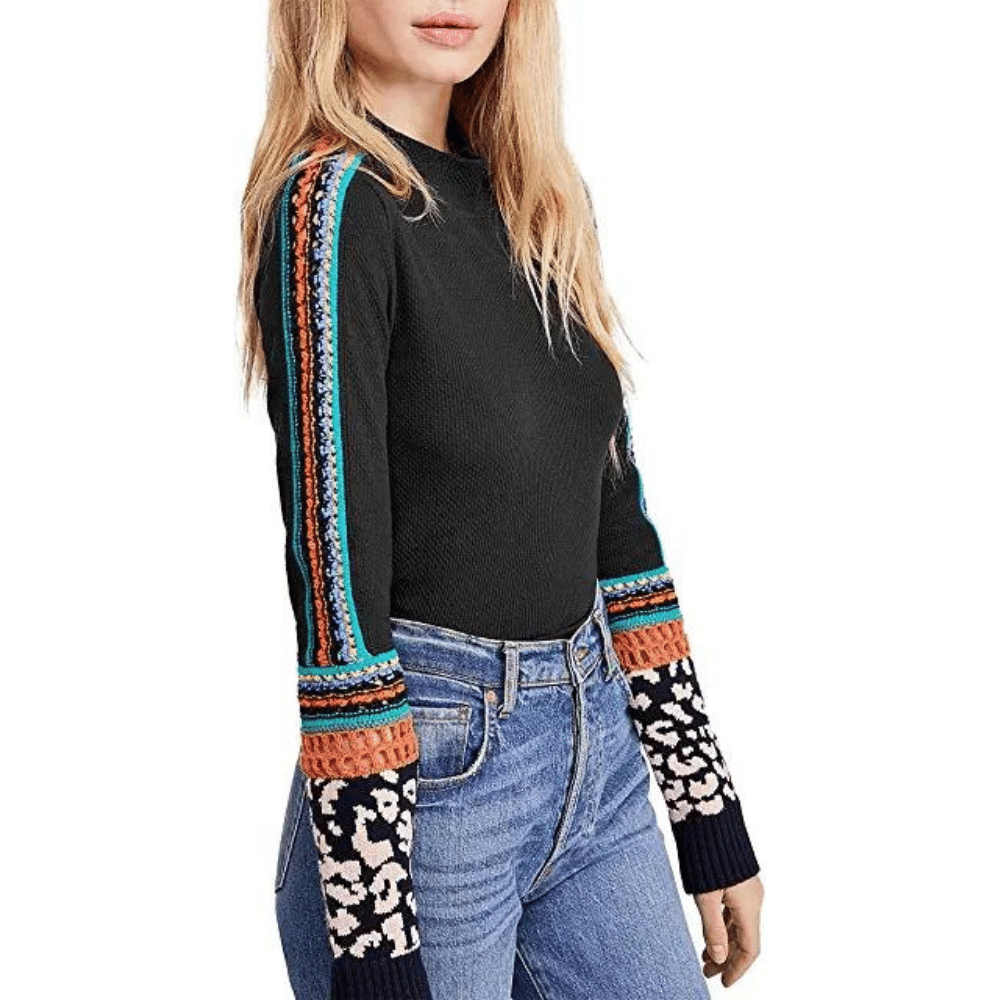 There you have it—six boho winter outfits to try right now!
As you can see, there are endless ways to incorporate this trend into your existing wardrobe without sacrificing comfort or style.
So go ahead and experiment until you find what works best for you!
We only recommend products we love and think that you will too. We may receive a portion of sales purchased from this article that was written by our Frilly team.
Happy shopping!!